KETO Slow Cooker Recipes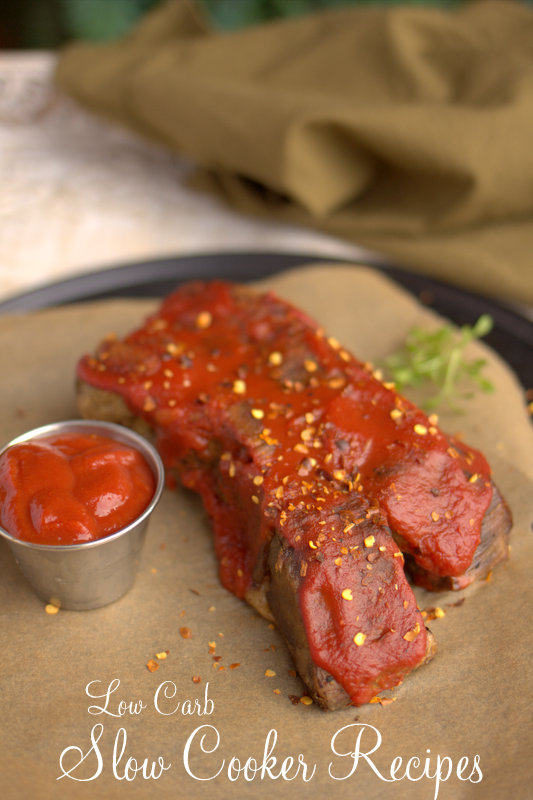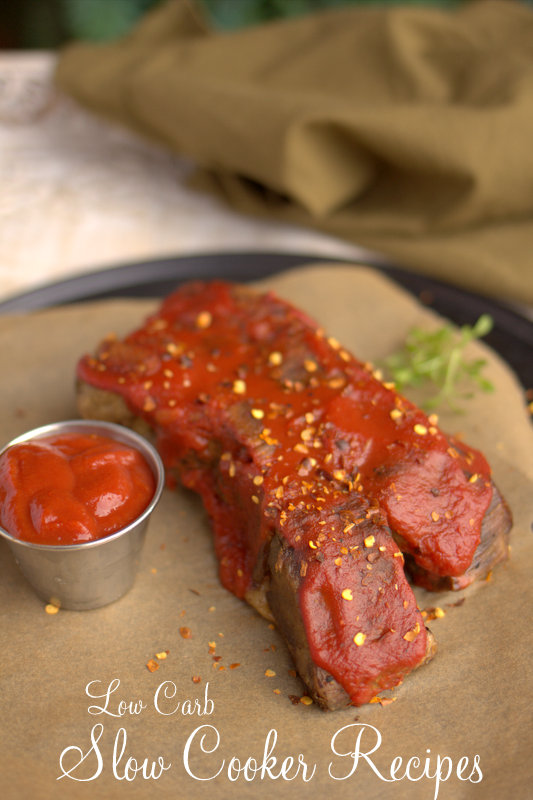 Are you having a hard time finding time to make healthy keto recipes? I still remember when I was a little girl my mom would get anxious around dinner time and always say, "I don't have anything planned for dinner!" There was no Applebee's Car Side To Go that long ago, nor could my family afford to eat take out all the time. I like to think of that experience with my mother's anxiety as a learning experience. I live a very fast-paced life where I am always on the phone with clients, recording TV segments, interviewing for a podcast, traveling for work, speaking at events, editing books, writing recipes, homeschooling my boys, and finding time to run, lift weights, practice yoga and ride my bike! I told my husband if I weren't keto, I would have adrenal fatigue but since I am keto, I stay focused, energized and joyful about the tasks I complete everyday.
Since I do not need anymore stress for the day I use my slow cooker to help me make dinner! One really helpful trick for me is that I always prepare dinner the night before. So my husband is awesome and cleans up dinner while I'm preparing dinner for the next night. I put everything in the shell of the slow cooker (or if you are from the midwest, the "crockpot") and I keep in fridge until the morning, and I prepare the sides the night before. Then in the morning, I just turn the slow cooker or crock pot on and all I have to do is take the sides out of the fridge and dinner is served! This helps take some anxiety and stress out of my day!
Some of my favorite low carb slow cooker recipes are:
1. Top 10 summertime low carb slow cooker recipes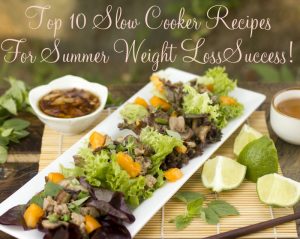 2. Low Carb Slow Cooker Beef and Broccoli
3. Low Carb Slow Cooker Chocolate Cupcakes
4. Low Carb Slow Cooker Philly Cheese-steaks 
6. Low Carb Slow Cooker Doro Watt
8. Low Carb Slow Cooker Moroccan Beef
MORE SLOW COOKER RECIPES
If you are looking for more recipes to make your summer easier you must check out KETO INSTANT POT eBOOK! Many of you know I had to cut over 70 recipes from my Keto Instant Pot book and many of them were my recipe testers favorite recipes! I ended up saving those delicious recipes for a Keto Instant Pot ebook!!!!! So if you need help being able to have quick and easy Keto meals on the table, you will love this Keto instant pot ebook!
Keto Instant Pot ebook also has SLOW COOKER directions for EVERY recipe! So if you are afraid of your instant pot, you can still enjoy the recipes!
Click HERE to find it on sale!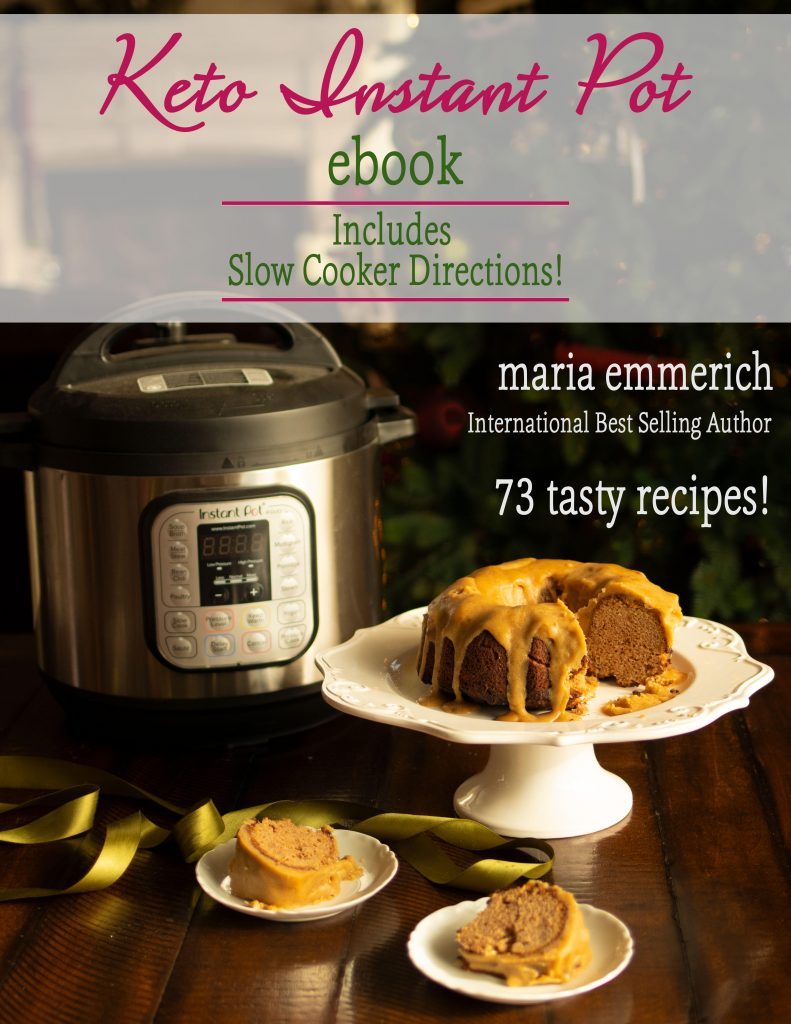 If you do not have an Instant Pot yet, I have to tell you, I am not a gadget girl and I adore my slow cooker. I like the idea of filling my slow cooker the night before, place the shell in the fridge overnight and turning it on in the morning and allow the meal to cook while I am working or exploring nature all day. However, the Instant Pot was easy to fall in love with. It is also a slow cooker! And on days when I forget to plan ahead, I can make a delicious meal in minutes. Click HERE to find the Instant Pot I love. 
If you are looking for a healthy slow cooker with no lead, no aluminum or no chemical glazes, this Vitaclay Smart Organic Slow Cooker is my absolute favorite slow cooker and believe me… I have had a LOT of slow cookers in my day! It is not only an amazing low temperature slow cooker, it is a stock pot, a steamer and a fast slow cooker! Click HERE to find it!
If you are looking for a perfect graduation gift or wedding gift why not give the gift that keeps on giving? A slow cooker is perfect for that busy college student and newlyweds! Click HERE to find my low carb slow cooker cookbook to go along with the fantastic Vitaclay Slow Cooker.
Thank you for your love and support! Happy Low Carb Slow Cooking!
TESTIMONY OF THE DAY
I love getting texts like this from my clients!!!
Start your path to Healthy Healing today! I'd be honored to help you! Click HERE to get started!