Keto Stack!
DO NOT MISS THIS AMAZING DEAL! Tell your friends! 
Inside, you'll find 25+ best-in-class Keto products valued at more than $1,900+.
And for a limited time, you can get it ALL for 96% off (this week only). The first 3 days it is only $49!! Then it will be $67 after that.
Curious about the Carnivore Diet? This stack is perfect for you too! You also get our Carnivore Class and our Carnivore ebook too worth $55!
I want you all to meet Kiki. I have lifted weights with her at my local YMCA for many years. She always wore a bandana because she had alopecia and had no hair. She came into my office for a few consultations. She didn't need to lose weight, she wanted to heal her autoimmune disorder.
I didn't see Kiki for 5 months after our consultations because she is a professor and only came to our body pump class when she wasn't busy teaching.
Kiki walked up to me with her bandana on with tears streaming down her face. I thought something was wrong until her face lite up with the largest smile and she took her banana off and hugged me. She had a full head of hair and had her FIRST HAIRCUT in 10 YEARS!!!
This has been one of my favorite testimonies because it stuck a strong chord with me. As women, a good hair day can really make your day and here was a woman who got to experience that in a decade.
This is just one of the powerful ways a proper and modified Ketogenic diet can heal your body!
If you or someone you know is interested in getting on the right path, CLICK HERE for a consult.
KETO FRENCH SILK PIE
CRUST:
3/4 cup blanched almond flour
1/4 cup coconut flour
1/2 cup coconut oil or butter
1/2 cup  Swerve
1 tsp stevia glycerite
1 tsp Celtic sea salt
FILLING:
1 cup coconut oil or butter, room temperature
1 1/2 cup erythritol (or Swerve)
1 tsp stevia glycerite (omit if using Swerve)
4 (1 oz) squares unsweetened baking chocolate, melted and cooled
1 tsp vanilla extract
4 eggs
CRUST: Preheat oven to 325 degrees F. Grease an 8 inch pie pan. In a medium bowl, mix ingredients. NOTE: Just Like Sugar is 96g fiber/cup; do not add to "melted" butter. This will cause it to gel up and get hard. This will be a thick pie dough, press onto bottom of pie pan. Place in oven to pre-bake the crust. Bake for 15 minutes or until lightly golden brown. Remove from oven and set aside to cool.
FILLING: Place the butter and chopped chocolate into a saucepan over low heat. Heat while stirring often until chocolate is completely melted. Remove from heat. Add the natural sweetener and mix with an electric mixer until well blended. Add vanilla extract. Add the eggs, one at a time, beating 5 minutes on medium speed after each addition. Spoon the chocolate filling into a cooled, baked pie shell. Refrigerate at least 2 hours before serving. Makes 12 servings.
DAIRY FREE WHIP CREAM: Chill a can of coconut milk, then scoop out the coconut fat that separates out and solidifies(leaving the watery liquid behind), and whip it just like whipped cream. Or use coconut cream, click HERE to find.
NUTRITIONAL COMPARISON (per serving)
Traditional French Silk = 478 calories, 34g fat, 4g protein, 42g carbs, 1g fiber (41g net carbs)
"Healthified" French Silk = 360 calories, 37g fat, 5.2g protein, 5.7g carbs, 3g fiber (2.7g net carbs)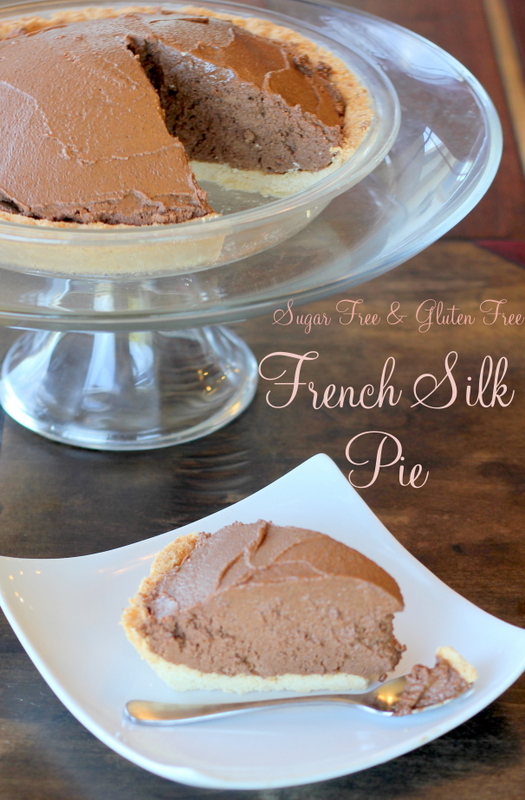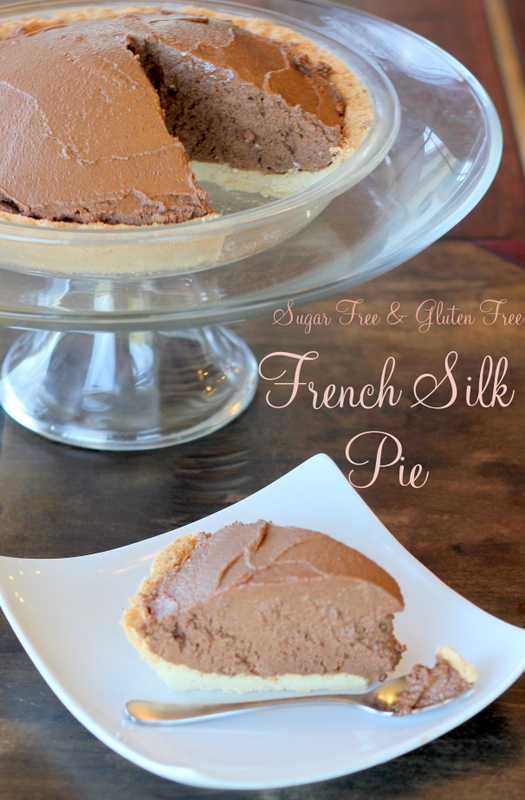 TESTIMONY OF THE DAY
If you are looking for a helpful support group, check out keto-adapted.com!
Live weekly webinars every Sunday afternoon to help you stick to your keto lifestyle!