KETO COMFORT FOOD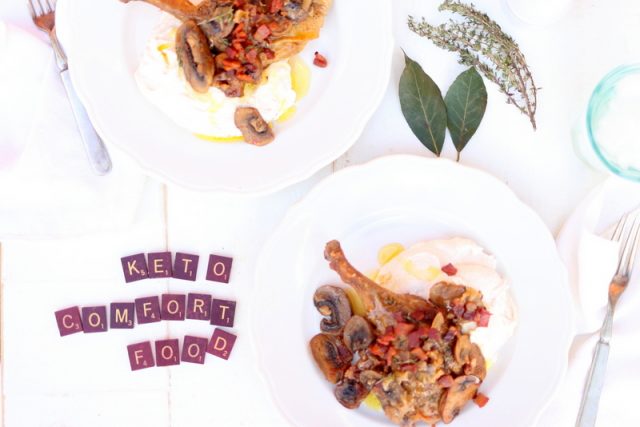 Food is celebratory, food triggers memories, food prompts emotions. I had the great pleasure to travel to New Orleans in 2011 for business and was taken to eat at an amazing restaurant on Bourbon street called Antoine's Restaurant. It wasn't just in the main dining area, it was in a haunted private dining room! I had Etouffe which my Crawfish Etouffe (see page 235) is based off. The restaurant also made special sugar free Swerve-sweetened desserts for the table! During dinner, a lot of people I was dining with were locals. They asked me how I stay keto and that in New Orleans it is extremely difficult because "Live to Eat" not "Eat to Live." Which I found quite interesting.
We are often told to see food as fuel and nothing else, but food is more than that. Even at the young age of 2 ½ my son who first came into our life from Ethiopia demonstrated how food is more than just nourishment. I have videos of him as I am preparing dinner. He would jump into his booster chair, buckle in and start to sing. It wasn't because he was getting a chicken nuggets, Kraft macaroni n cheese or a bowl of ice cream. I was making my Meatballs with Brown Gravy (see page 000) and he sang at the top of his lungs because it was meal time. Food is pleasure, food is love, food should also be nourishing and that is why I love this book. It is filled with pleasure, love and nourishing foods.
It isn't bad to enjoy food, my goal is for you to enjoy and fall in love with ketogenic foods so you can not only nourish your soul but nourish your body.
When you think of comfort foods, what comes to mind? Carbs, pasta, chocolates, desserts?  I really enjoyed reminiscing about my favorite foods from my former "unhealthy" Standard American (SAD) Diet and pondered on how to recreate those favorite things such as Bomba Burgers and Death by Chocolate Cheesecake into keto foods.
The ketogenic lifestyle isn't a diet to me nor my family. It is a way of life. We enjoy feeling this amazing so we never want to veer away from the ketogenic foods. Never are we tempted my traditional mashed potatoes or breads. I think the main reason we are never tempted is because I am always on the hunt for new and exotic ways to make ketogenic foods become comforting.
All of my cookbooks have unique keto recipes. I never overlap recipes in my cookbooks!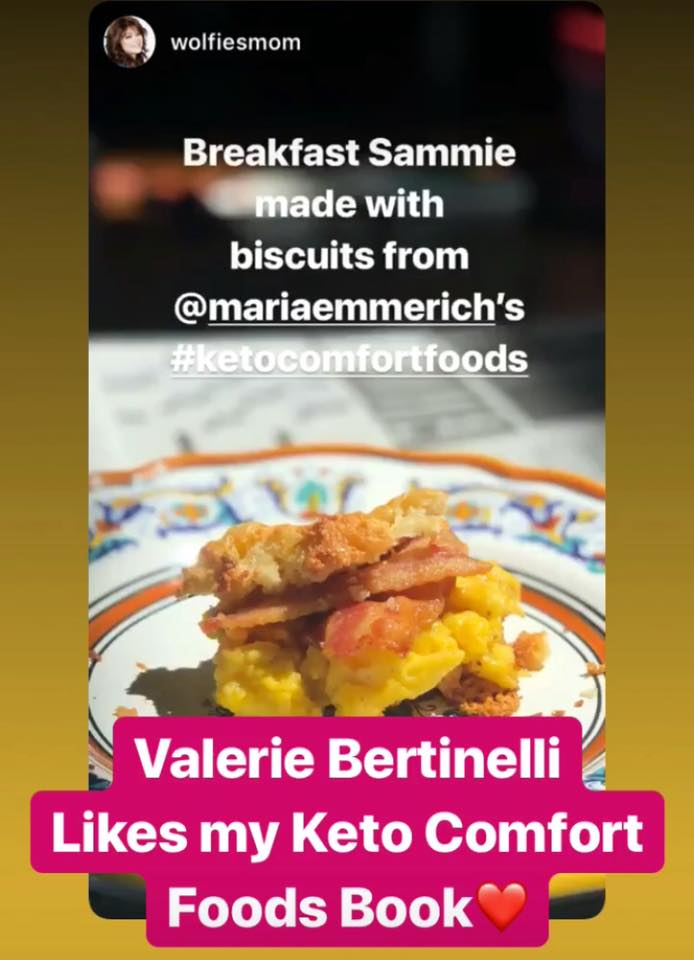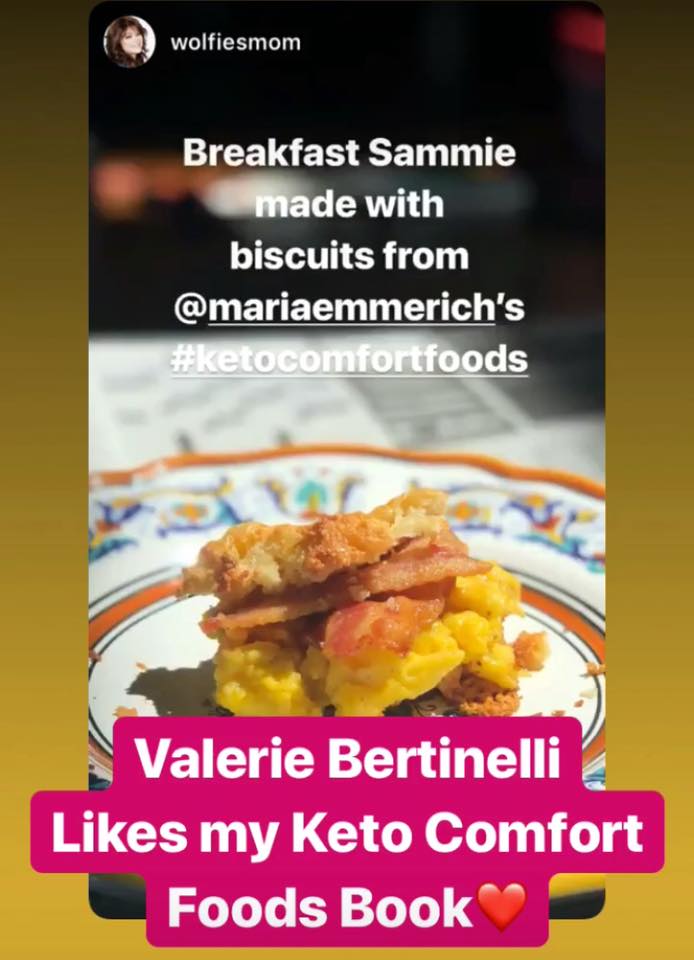 Valerie Bertinelli messaged me on Instagram that she likes all of my books and especially Keto Comfort Foods book
❤️
❤️
. That is quite a compliment coming from a famous cookbook author! But what is really cool is that my boys and I always watch Kids Baking Competition on the Food Network at night. Now my boys think I'm pretty cool!
This video is a preview of my cookbook "Keto Comfort Foods".  CLICK HERE to get your copy.
Makes a great gift for your Thanksgiving host or hostess!
Thank you for your love and support!
Want to learn more about the ketogenic lifestyle? My all new Keto Courses are perfect and include everything you need to lose weight and heal your body. CLICK HERE to get started.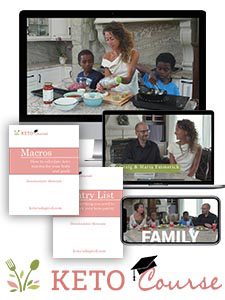 Also, Keto gives you all the tools to do this lifestyle right and answers all your questions. CLICK HERE to get it now for under $20!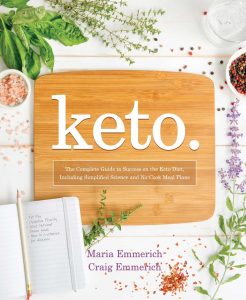 My 30 Day Programs and Personal Consultations! Click HERE to get started with me on your journey to fast healing!
My subscription website which you can make your OWN meal plans with foods you love with our help to get perfected macros! Weekly webinars every Sunday night, exercise videos and so much more! Click HERE to check it out!
FOLLOW ME ON SOCIAL MEDIA:
Twitter: https://twitter.com/MariaEmmerich
Facebook: https://www.facebook.com/ketoadapted/
30 Day Ketogenic Cleanse Group: https://www.facebook.com/groups/30dayketogeniccleanse/
Instagram: https://www.instagram.com/mariaemmerich/
SUBSCRIBE!
https://www.youtube.com/channel/UCyZia0TtezGqjGcXwXJhDoQ?sub_confirmation=1
Disclaimer: Some links in posts are affiliate links. If you click on a link and make a purchase, I may receive a commission but your price will not change. All products that I link to I use personally and contain no ingredients that we don't recommend for optimum health. The information contained on this site is not intended to diagnose, treat, cure, or prevent any medical condition and is not to be used as a substitute for the care and guidance of a physician.