KETO BROWNIES
Fertility Success Story…
"Maria Emmerich began helping me in my health journey before she even knew my name. About a year ago I stumbled upon her blog (http://www.mariahealth.blogspot.com/) and from that time on, I was hooked! Maria presents the truth about our health, our food, and they way our food impacts our health, in a way that's easy to understand. Within a few weeks of reading almost every post on her blog, I ordered all of her books and began making small, healthy changes in my life.
Fast forward a year: When my husband I decided that we wanted to become pregnant, I instantly thought of Maria as a way to help us naturally conceive. I had been experiencing some concerning symptoms and hormonal issues, seen various drs and specialists, etc. and hadn't been able to find anything that worked. I wanted to work on balancing my body the natural way- with the food that I ate- rather than with prescription drugs, so I scheduled a consult with Maria and she helped guide me. We made changes to my nutrition and she suggested supplements that would help heal my body. Within a month, not only had my hormones balanced, but I found out that I was pregnant! It still feels hard to believe…. but I am so excited, so forever grateful to Maria for her guidance!
I will definitely be working with Maria and following her advice throughout my pregnancy and the birth of what I know will be a healthy, happy baby.
Thanks again for your help!! I'm so excited!! 🙂 🙂 🙂 " -KATE
COCONUT OIL
One thing I had Kate add was coconut oil. The amazing properties of coconuts have been celebrated for their fertility and pregnancy boosting abilities. In tropical areas where coconuts are plentiful, pregnant women drink coconut water to increase the fetus' health; babies in Thailand eat 3 spoonfuls of coconut puree as their first baby food from the priest; and women in India get a special coconut from the priest for a blessing when trying to conceive. Not only were the women correct with the traditions of enhancing the babies health, but we now have scientific proof of the numerous health benefits of coconuts.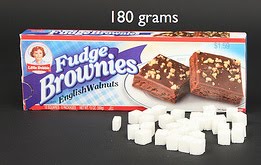 1. DECREASE MISCARRIAGES: Fat is essential to make hormones. Some miscarriages are caused by a lack of progesterone to sustain the pregnancy. Eating coconut oil in addition to progesterone supplementation will provide a healthy fat that can be used to attain a healthy body weight and balance hormones.
2. HORMONE BALANCE: Overweight women may have problems conceiving due to too much estrogen (we have 3 types of estrogen: I'm talking about the one stored in our fat cells); this will inhibit ovulation from happening, and decrease the lining of the uterus for implantation, along with many other imbalances. Coconut oil is a medium-chained triglyceride, which aids in thyroid health and helps women lose weight while also balancing hormones.
3. MORNING SICKNESS: Coconut water is a natural remedy for nausea and has been traditionally used to calm malaria, typhoid, and other illness that include nausea as a side effect.
4. DECREASES GAS: It naturally calms and heals the stomach lining, which eventually decreases gas.
5. HYDRATION: Coconut water is nature's true "sports drink." It has all the elecrolytes and minerals that we need and lose during extreme activity (such as marathon running) and also supports the nutritional needs of pregnant women with the extra blood volume.
6. NUMBER 2: Most pregnant women struggle with going #2 in the third trimester. This is due to the intestines slowing down to absorb extra nutrients for the fetus. Coconut is a mild laxative. Coconut milk, water or eating coconut oil can assist to keep our intestinal system moving properly.
7. GESTATIONAL DIABETES: Coconut assists with proper blood sugar balance. When our blood sugar goes too high (if you eat too many crackers or processed carbs with morning sickness:))), you blood sugar drops too low and this will not only lead to insulin issues, it also induces nausea! Coconut will help due to the high amounts healthy fats keep our insulin levels from rising too much.
8. URINARY TRACT INFECTIONS: No need for antibiotics that decrease the mother's and baby's probiotics (and cause food allergies). Coconut decreases UTI's because it cleans the kidneys.
9. IMMUNE SYSTEM: Coconut oil is 50% lauric acid (LA). LA has natural antiviral, antibacterial, and antifungal properties. Pregnant women have a weakened immune system and LA boosts immunity and protects her from harmful infections.
10. BODY TEMPERATURE: Coconut cools the body, which can be an issue with the high levels of progesterone and weight.
11. STRETCH MARKS: Coconut oil is AMAZING for the skin! It moisturizes itchy and dry skin. It also reduces the appearance of stretch marks. When applied to the perineum in the weeks leading up to labor, it can help reduce tearing during birth.
12. ACNE: When applied to the skin and face, coconut water clears up acne and blackheads caused by the high levels of hormones during pregnancy.
13. LACTATION: Lauric Acid (LA) is found in two sources: coconut and breast milk! It has been proven that breast feeding women who eat coconut products have higher levels of LA in their milk. This is important because as listed above, it boosts the immune system. Other awesome properties of LA is that it increases the baby's brain and bone development. Our bodies can store LA so start consuming coconut early on in pregnancy helps with milk production.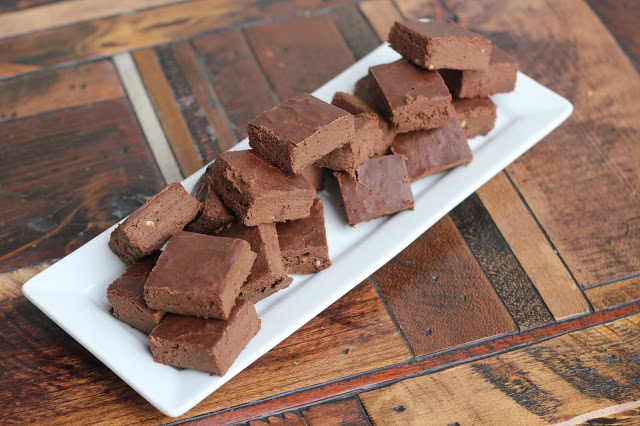 So let's try this recipe that will satisfy those sweet, carb, chocolate cravings without the detrimental effects of a blood sugar spike from high-sugar white-flour chemically-filled packaged brownies.
5 oz cream cheese OR coconut cream, softened
3/4 cup coconut oil or butter, softened
1 TBS vanilla extract
4 large eggs
1/2 cup coconut flour
3/4 cup Swerve confectioners
1/2 tsp Celtic sea salt
1/4 tsp aluminum free baking powder
1/3 cup unsweetened cocoa powder
2/3 cup unsweetened almond milk
Preheat oven to 350 degrees. Brush both sides of an 8″ by 8″ pan with coconut oil, or spray with olive oil cooking spray. Place a cut square of parchment paper in the bottom of the pan.
Beat softened cream cheese with electric mixer until smooth. Beat in butter, vanilla, and sweetener. Whisk together dry ingredients. Add eggs one at a time to cream cheese mixture, and beat until smooth. Add dry ingredients and almond milk, mix well. Pour mixture into prepared pan, and smooth top with a spatula. Bake at 350 degrees for 45 minutes until toothpick inserted in center comes out clean, and top feels firm to the touch. When done, place pan on wire rack and cool completely or place in fridge overnight. Slice and serve. Makes 12 servings.
NUTRITIONAL COMAPARISON (per serving)
Traditional Brownie = 224 calories, 17.7g fat, 4.6g protein, 19g carbs, 0.9g fiber
"Healthified" Brownie = 204 calories, 18.4g fat, 4.6g protein, 4.6g carbs, 2.5g g fiber (81% fat, 9% protein, 9% carbs)