Keto Birthday Cake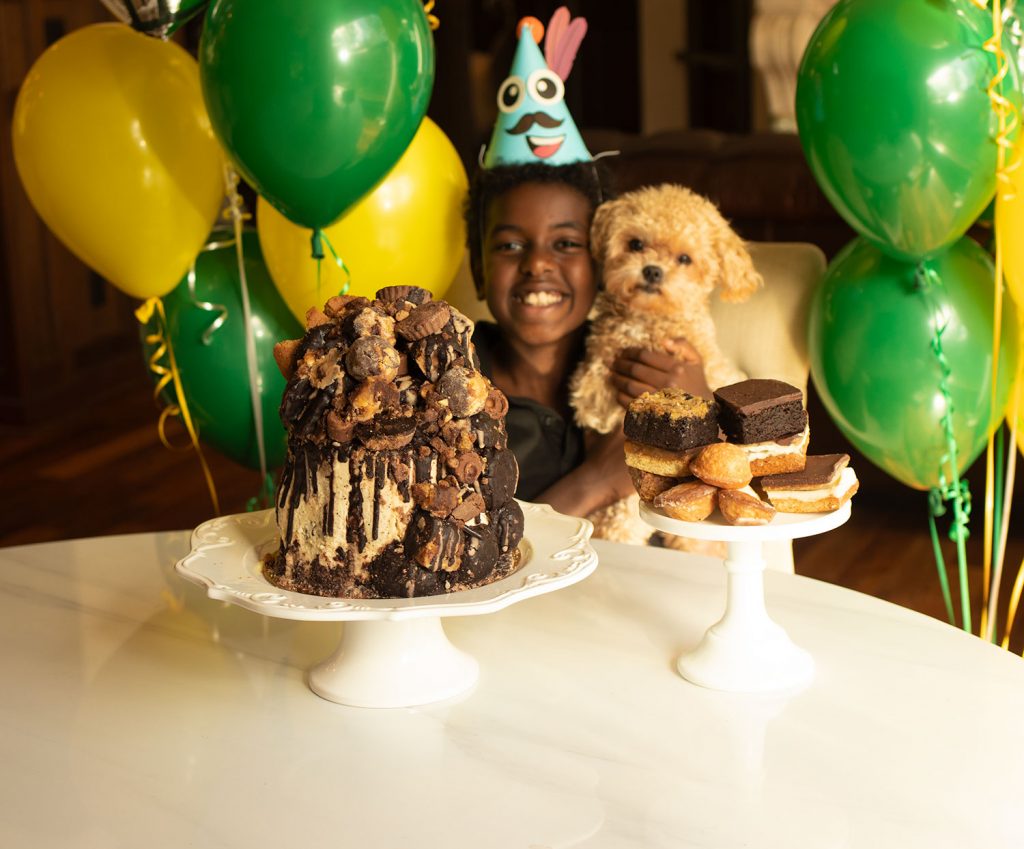 I can't believe my baby boy is turning 11 years old!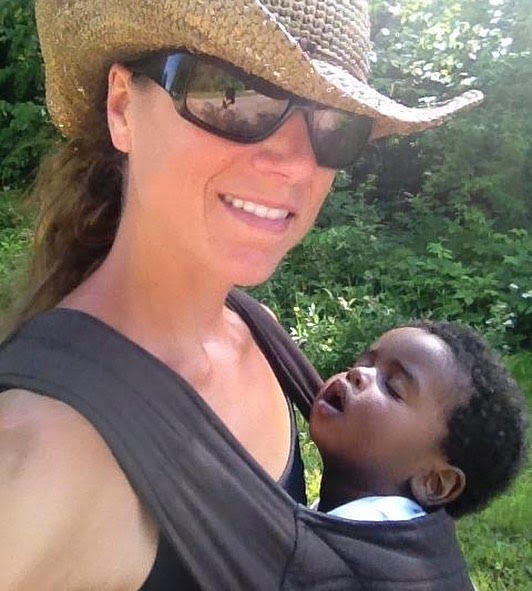 The first baby we were placed with died of malaria. As sad as this was, this tragedy brought us Kai.
Kai makes me laugh every single day. He is the happiest child and is very empathetic. I am grateful to be his mother!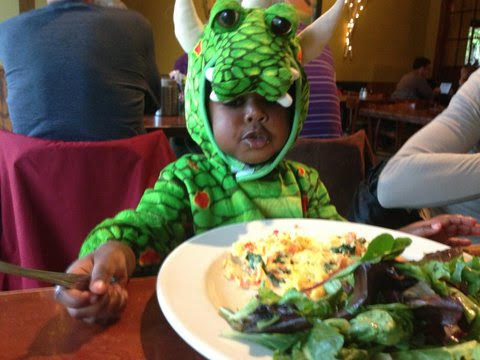 For Kai's birthday, I wanted to make a special keto birthday cake. As I was planning on what keto birthday cake recipe to create, I was getting a little stressed out.
I've never been so busy with work. I am consulting clients daily, teaching my keto coaching students, I am filming to be on a Netflix lifestyle show and trying to be present in the moment with my family.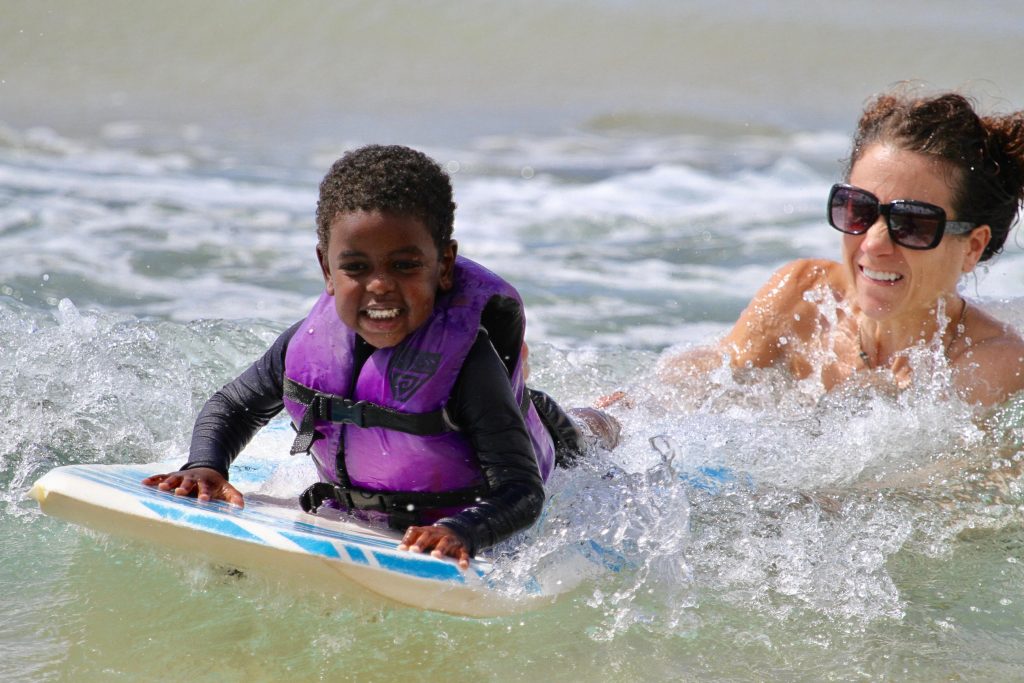 So when I received a message from @butterandnut on Instagram, I was super excited! I saw the most beautiful cakes on Instagram and I couldn't believe they were keto cakes! I commented on a few photos stating how beautiful they were! The kind owner, Melanie, sent me a message and we became friends.
"Hi Maria! I saw your comment on my cake post and it would an HONOR to send you a cake as a GIFT! I appreciate you so much!!!! 
I started my keto journey almost 3 years ago. At the time I was a 911 operator talking to 200-300 people in trauma every shift. I felt the weight of the world on my shoulders and felt responsible for the outcome of every call. I was 34 years old, about 300 pounds, every step i took felt like cement blocks were on my legs, I would run out of breath and sweat needing to sit down to rest just getting out of my car to walk in a building, no cycle for 7 years, took ibuprofen 3 times a day because my joints hurt so bad, horrible acne, chronic fatigue, brain fog, fluid in my ankles, poor sleep, regularly would wake up in the middle of the night choking like I stopped breathing in my sleep??!…and a checkup from my doctor had confirmed I was on the road to developing diabetes… I didn't know how to cook so ALL my meals were drive thru fast food  or prepackaged. I was a MESS! 

I didn't know it then, but at the time my mom and dad were worried that I was going to have a heart attack at any moment, my mom thought I could die any day with how sick I looked.

My parents started their keto journey and had been in it for a year when I decided to join them. My mom shared your website with me and I purchased your books!

Because i was living a life filled with fast food/ eating all my meals out…keto comfort foods and restaurant favorites became my go to books…i was very intimidated by cooking. I didn't even know how to make a simple burger patty when i started. But you and your recipes made cooking approachable and I began to enjoy meal prepping at home.

With the help from you, I lost 60 pounds in 6 months!

I have had a regular cycle EVERY MONTH with no PMS symptoms for 2 YEARS!

My skin has improved, I wake up at 6:45am bright eyed and bushy tailed without needing an alarm!

I no longer have swelling in my ankles and can go on walks by the river for 2-3 hours with no problem!

I am energetic, my mind feels sharp, I feel better now then I did in my 20's!

After gaining confidence in the kitchen, I started experimenting with my own recipes and it's been 1 year since I quit my job as a 911 operator to bake keto treats fulltime!

I still have a significant amount of body fat that I want to lose and incorporating PSMF (protein sparing modified fasting) days has helped me break stalls.

My blood sugar is now regularly in the 80's…I'm so much happier AND healthier and YOU unknowingly played a big role in that. Thank you so much for all that you do!!!  Let me know when I can send you that cake! -Mel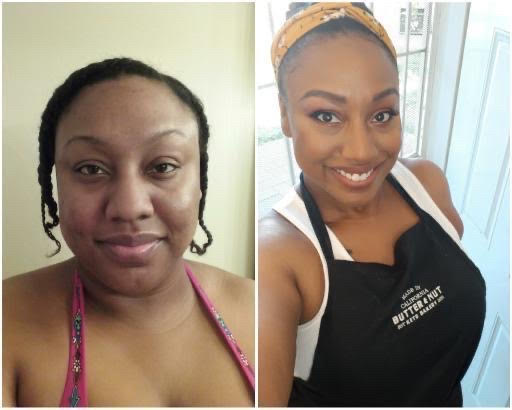 Melanie owns Butter and Nut Bakery! As you can see, she makes the most BEAUTIFUL cakes! I asked her if she would make a cake for Kai's birthday featuring my recipes and ingredients and she gladly said yes!
I am very picky about ingredients so I asked her if she would use my recipes. She happily agreed and she made my blender cake as the base, my cookie dough frosting, my chocolate glaze drizzling down the cake. Then she made all of my keto candies and put them all over the cake!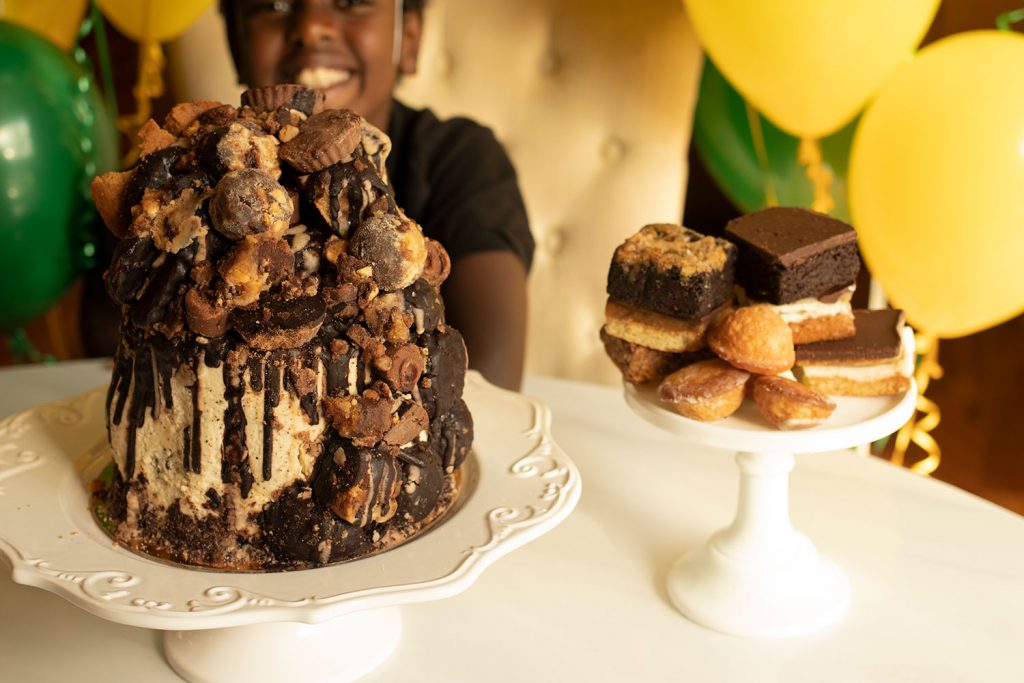 Melanie not only mailed us a mouthwatering keto birthday cake, she also sent a bunch of keto treats!
Kai's favorite was the keto cinnamon donuts. I loved the pecan bars!
She also mailed peanut butter bars, salted caramel donuts, frosted brownies and more!
If you are feeling overwhelmed with the holidays coming up, I HIGHLY suggest ordering a keto cake from Melanie! She will make any of my recipes into a beautiful cake for you!