Keto-Adapted Hard Cover
Weight Loss Books
A ketogenic diet isn't something that has been recently formulated. People have been on ketogenic diets for virtually three million years (which my weight loss books is based on), during which time our brains grew and evolved. Now, not only is the human brain shrinking, but brain atrophy has become the norm as we age. We are plagued with diseases such as dementia, Alzheimer's disease, and Parkinson's disease.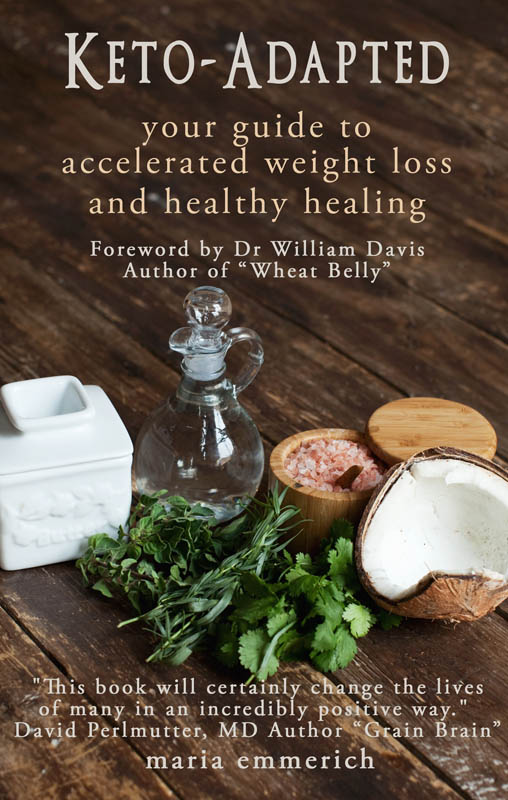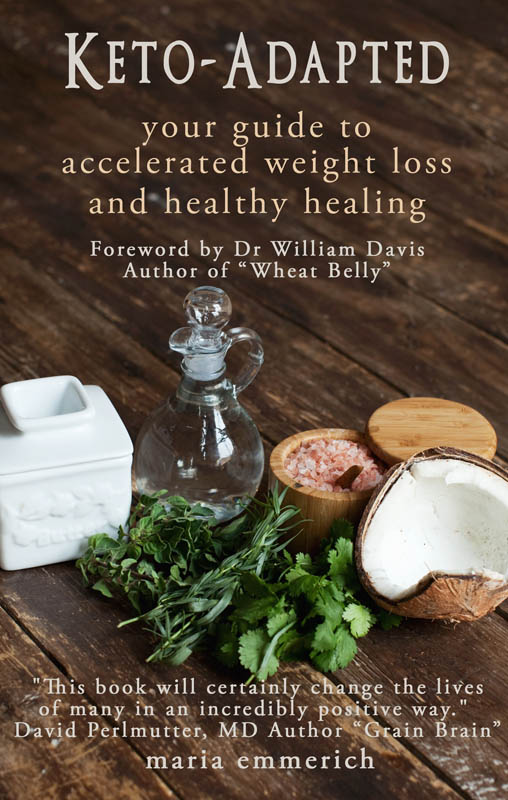 One of the big contributors to the aging process and the development and perpetuation of degenerative diseases is Advanced Glycation End-products (AGEs). Glycation is when a chemical reaction occurs between proteins and either sugars, lipid peroxidation products (free radicals from oxidative damage), or the breakdown products of sugar. So sugar plays a big role in glycation as does oxidative damage (think PUFA oils and sugar inflammation).
Glycation is the forming of sort of a crust around our cells. Many different studies have shown that this crust contributes to a wide range of diseases including diabetes, Alzheimer's, heart disease, asthma, stroke, cataracts, glaucoma, PCOS, autoimmune disease, and much more.
Our brain, organs, and tissues work much better when they use ketones as a source of fuel. The heart and the brain work at least 25% more efficiently on ketones than they do on glucose. Ketones are the ideal fuel for our bodies, unlike glucose, which is damaging, less stable, more excitatory, and in fact, shortens your life span. There is something called glycation, where glucose binds to proteins (more on this in chapter 4). This process produces free radicals and inflammation, which are markers of Alzheimer's. It is quite easy to do a test and see if you have this happening in your body. If your Hemoglobin A1c is high, it increases free radicals by fifty-fold. Studies show that this is a marker for the progression of atrophy of the brain.[6] Ketones aren't just fuel for our body, but they are also great for our brain. They provide substrates to help repair damaged neurons and membranes. This is why I really push a high-fat and low-carb diet for clients who suffer from Alzheimer's (referred to as type 3 diabetes) and seizures.
Ketones are non-glycating, which is to say that they don't have a caramelizing aging effect on your body. The mitochondria are the "powerhouse" energy-producing factories of our cells. They work much better on a ketogenic diet because they can increase energy levels in an unwavering, long lasting, and efficient way.


Maria,
Just read your Keto-Adapted post on FB. I just started my ninth week of my new nutrition lifestyle. I have read you book Secrets to a Healthy Metabolism. I am not entirely sure if I am completely Keto-Adapted; but I am working on it. I definitely can skip meals and many times force myself to eat as I am usually not hungry. I am long beyond getting headaches and feeling bogged down and lethargic. I am a triathlete and training for iron distance races. I haven't had a bite of processed food in two months and can't tell you how good I feel. I have a physical tomorrow and am looking forward to re-establishing some baseline levels. Anyway, I just wanted to thank you for your posts and books. I'll be asking for your new one for Christmas. I'll keep working at this change and incorporate it into my training. Take care and have a great Thanksgiving. We all have so much to be thankful for. -Mark
Holiday Tasting
I want to thank you all who came to my Holiday Open House this last Friday night. I can't believe how many people came. I am so blessed to have you all in my life! And a special thank you to Julianne Druzbacky, she graciously volunteered to help make a few goodies for the party including the Keto-Fudge and Turtle Cheesecake. She is one special friend!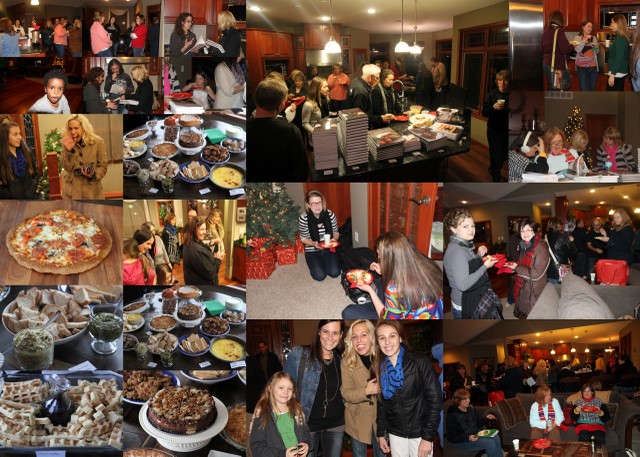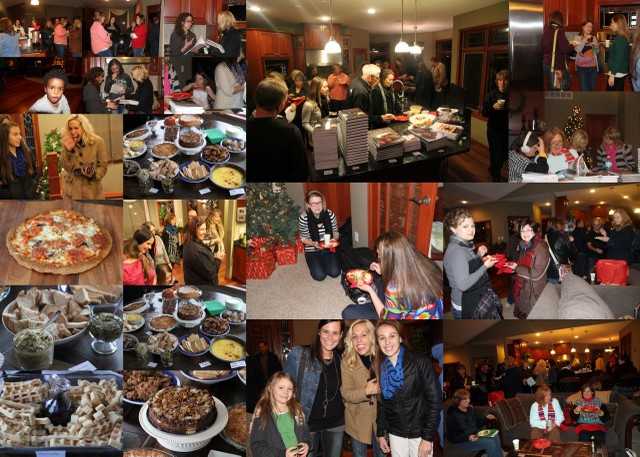 Testimony of the Day
"Hi Maria!  I'm happy to report I feel Fantastic now !!!! I do have a testimony similar to the other gal from a few days ago -' Terri ' I believe her name is and will definitely post before and after in the future. I'm super excited about how I feel it's been over 26 yrs!!!! Since I've felt this much energy and so many symptoms gone – and to think we were this close to going on Rutixiban!!! Yikes!!!! I thank God for you and your husband and all you do – what a fabulous thing you two are doing by helping so many people be free from the bondage of their own bodies!!! All I can do is cry tears of joy!!!"
To find out what you may have been doing wrong on your "low carb" diet, check out Keto-Adapted.
Click HERE to get a limited edition Hard Cover.
Click HERE to get a soft cover.
Thank you all for your love and support!