Keto-Adapted (French)
My book Keto-Adapted has become a best seller and is really an awesome go to reference for all things keto. Today I am really excited to announce that we have Keto-Adapted (French)!  It is fully translated into French including the recipes. CLICK HERE to get your copy!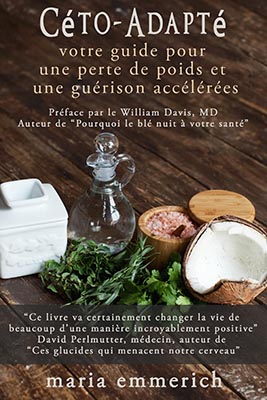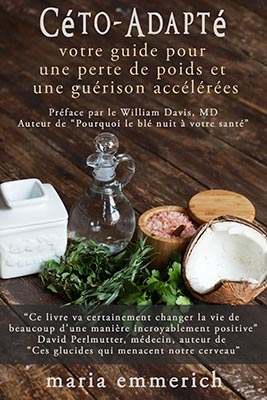 It is also available on Kindle, Nook and Kobo!
Audio Book
As a reminder, if you are an audio book fan like me, you can get Keto-Adapted in audio book format (in English)!  You can listen to it while working around the house, commuting or going for a walk.
Click HERE to get your copy!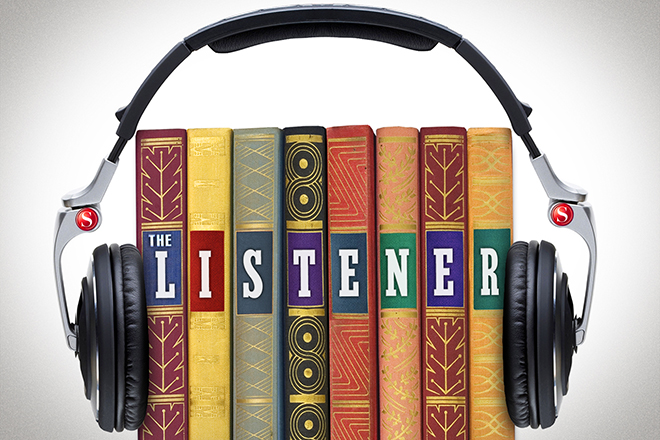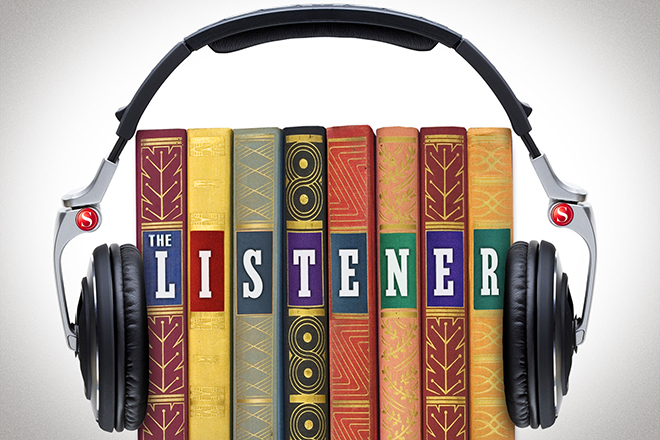 Keto Adapted Book Testimony
This book has helped thousands of people healthify their life. Here is one example:
"Hi Maria, I'm trying to read your Keto-Adapted book and apply what I'm reading. I have a torn meniscus disk in my left knee since July 4th and have been in a lot of pain. Today is day two attempting to eat keto-adapted. I forgot to take any pain reliever. It was 7 PM before I realized that, only because it started hurting. I am officially amazed." – Colleen