Thank you!
Thank you to all of you who voted! I was voted Keto Spokesperson of the YEAR! I feel very honored!

Instant Pot Cheesecake
Did you hear the news? I have a new cookbook out called Keto Instant Pot Recipes book! But this is not just any Instant Pot cookbook. This keto cookbook has almost 200 recipes with BOTH Instant Pot directions AND slow cooker directions! I also started an Instagram account on my favorite Keto Instant Pot Recipes and giveaways called @KetoInstantPotRecipes!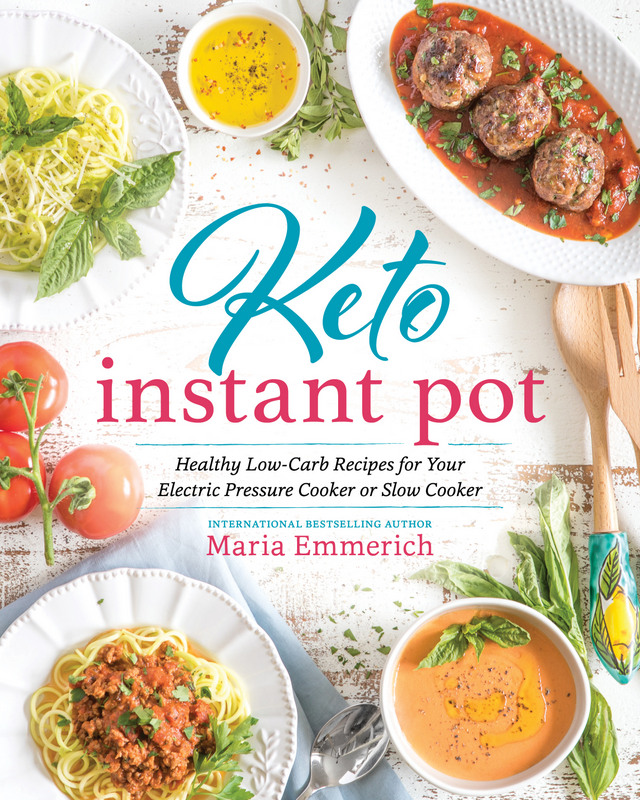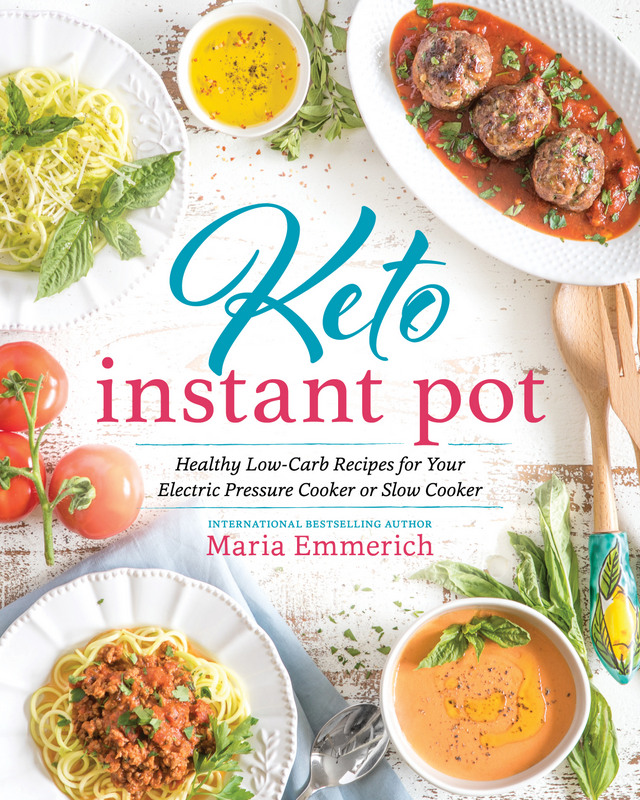 If you do not have an Instant Pot yet, I have to tell you, I am not a gadget girl and I adore my slow cooker. I like the idea of filling my slow cooker the night before, place the shell in the fridge overnight and turning it on in the morning and allow the meal to cook while I am working or exploring nature all day. However, the Instant Pot was easy to fall in love with. It is also a slow cooker! And on days when I forget to plan ahead, I can make a delicious meal in minutes. Click HERE to find the Instant Pot I love.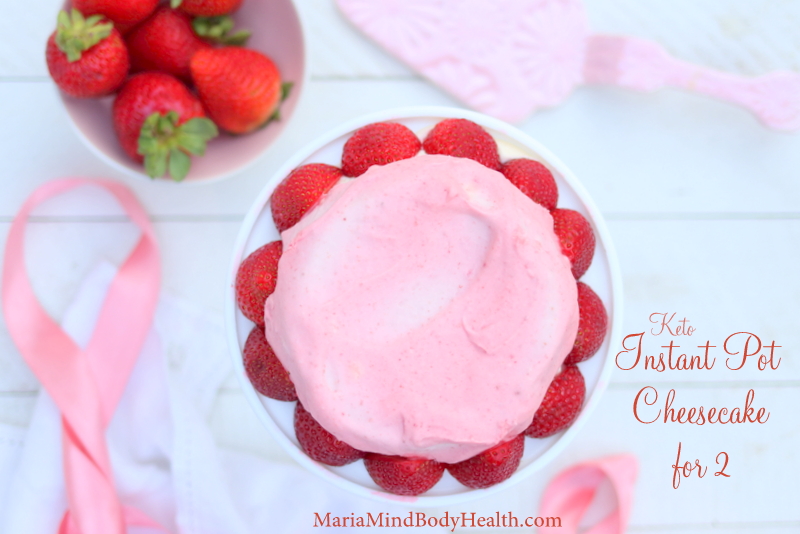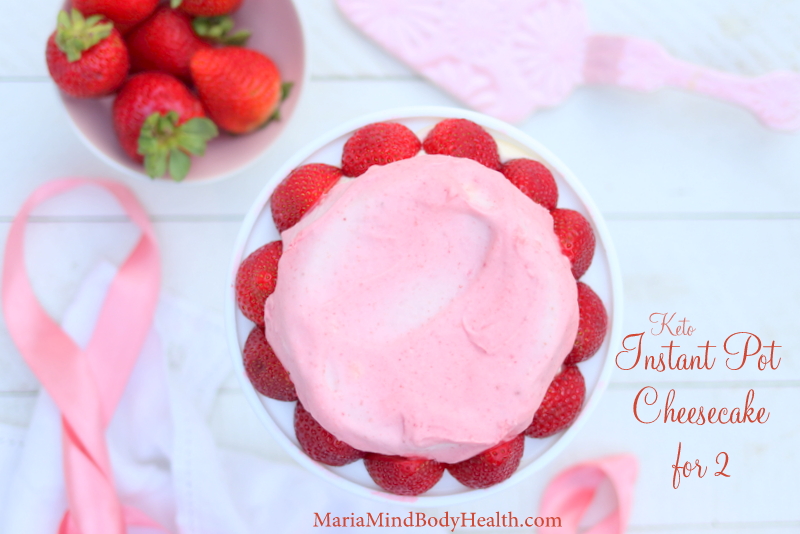 This recipe is a fantastic recipe to make for a celebration such as an anniversary, birthday or Valentine's Day! It is a perfect date night dessert, simple, creamy and a perfect size for 2 people to enjoy!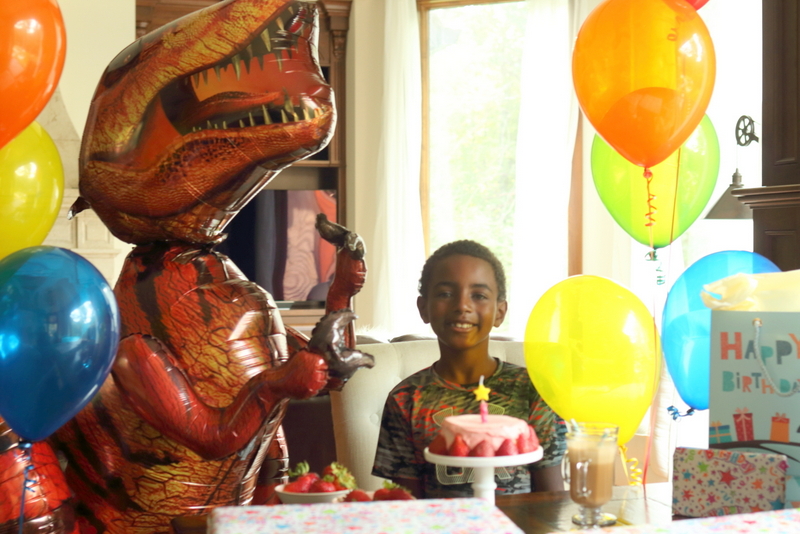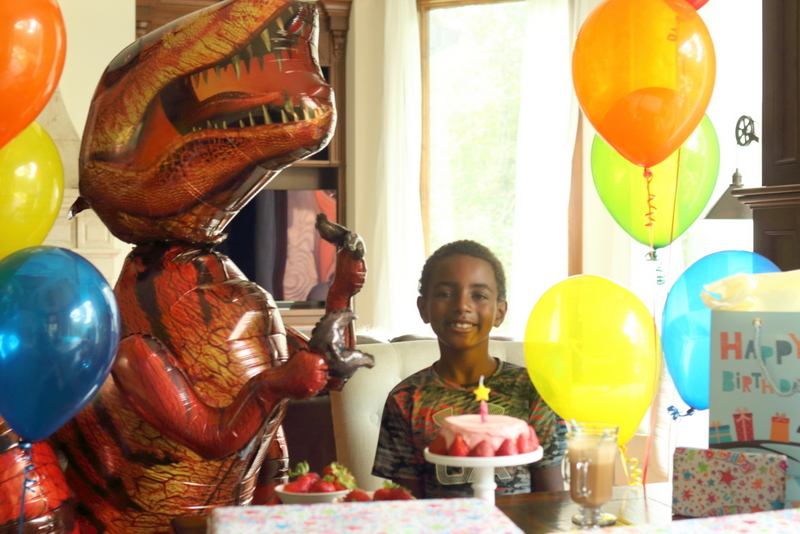 – Tip: trade out your savoy sealing ring and put the one reserved for sweets.
– Tip: When removing the lid do so carefully to avoid dripping water onto the cheesecake. Dab any water on the top of the cake with a piece of paper towel.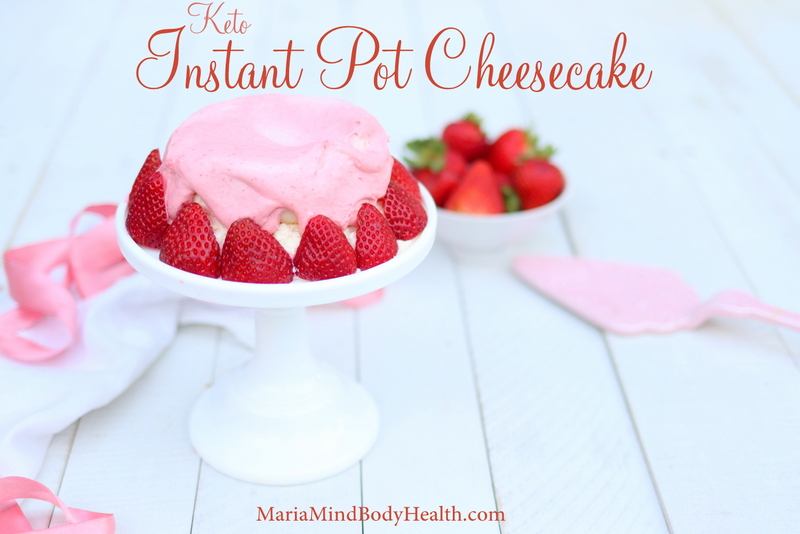 If you are looking for the Instant Pot I recommend or the Top Gadget for your Instant Pot, click HERE.
Since we never really eat the crust anyway, we made this easy Instant Pot Cheesecake crust-less! If you crave a crunch, you could always top your piece with crushed nuts if desired.
OR you could use this crust recipe BUT you will want to use a larger springform pan:
31⁄2 tablespoons butter
11⁄2 ounces unsweetened chocolate, finely chopped
1⁄3 cup Swerve confectioners or equivalent
1 egg, beaten
2 teaspoons ground cinnamon
Seeds scraped from 1 vanilla bean (about 8 inches long), or 1 teaspoon vanilla extract
1⁄4 teaspoon fine sea salt
To make the crust: melt the butter or oil in a saucepan over medium-low heat. Slowly add the chopped chocolate to the warm butter or oil, stirring constantly (don't let the chocolate burn). When the chocolate is melted, add the sweetener, egg, cinnamon, vanilla, and salt. Press the crust batter into the pan.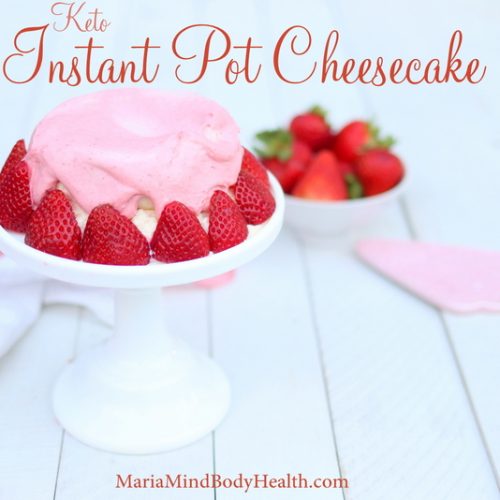 Instant Pot Cheesecake
Ingredients
FILLING

6

ounces

cream cheese

Kite Hill brand cream cheese style spread if dairy-free, softened

1/2

cup

Natural Sweetener

see page 24

2

tablespoons

unsweetened almond milk

or heavy cream if nut-free

1

teaspoon

vanilla extract

1

⁄4 teaspoon fine grain sea salt

1

egg white

STRAWBERRY GANACHE:

1/2

cup

strawberries

1/4

cup

salted butter

2

tablespoons

Natural Sweetener

1/4

teaspoon

stevia glycerite

or a few drops strawberry stevia

GARNISH:

Strawberries

stems removed and cut in half

SPECIAL EQUIPMENT:

4-

inch

springform pan
Instructions
Make a tinfoil hammock for the dish to sit on in the Instant Pot or slow cooker while baking. Take a 2 1/2 feet by 2 1/2 feet piece of foil and fold one edge up in 2 inch increments. Keep folding until you have a 2 1/2 feet by 2 inch piece of foil. Set the foil hammock onto a steamer rack into the Instant Pot with the long edges hanging out. Use to lower the pan into the Instant Pot. This allows for easy lifting out of the Instant Pot.

NOTE: Keep the foil hammock for future recipes where you want to lift out a dish or ramekins.

Line the sides and the bottom of a 4 by 4 inch cheesecake pan with parchment paper for an easier removal.

To make the Filling, in a large bowl or the bowl of a stand mixer, beat the cream cheese, sweetener, almond milk, vanilla, and salt until well blended. Add the egg white, mixing on low speed. Combine until very smooth. Pour the batter into the pan. Fill the pan with filling. Gently tap the cheesecake pan against the counter to let the air bubbles rise to the surface.

INSTANT POT: Place trivet in a 6 quart Instant Pot and add 1 cup cold water. Make a tinfoil hammock for the cheesecake to sit on in the Instant Pot. Seal and press Manual for 13 minutes, once finished press Natural Release. Gently open the lid. Use the foil hammock to lift the cheesecake out of the Instant Pot.

SLOW COOKER: Add 1 cup cold water into a slow cooker. Place filled cheesecake pan into the slow cooker. Make sure the foil is tight enough around the pan so water doesn't leak in. Place 3 large sheets of paper towel onto the cheesecake so condensation doesn't leak onto the cheesecake. Cover and cook on HIGH for 2 hours. Turn off slow cooker and leave cheesecake in the slow cooker 1 more hour.

SERVE: Let the cheesecake cool completely in the pan before removing. Refrigerate for 4 hours or overnight before serving. Once chilled, make the strawberry ganache by placing all of the ganache ingredients into a blender and puree until smooth. Pour over chilled cheesecake and garnish with strawberries halves around the bottom of the cheesecake.
Notes
Nutritional Information:
269 calories, 26g fat, 4g protein, 3g carbs, 1g fiber
P:E Ratio 0.1
TESTIMONY OF THE DAY
"I kept the pants. This is the last time you see my carb butt!"
Most people I consult are doing keto totally wrong. Get fast results with the my NEW Keto School!