Humpback Whales 


Did you know that Humpback Whales are keto? Yes, they come to Maui to mate and have their babies! The whole time they are here, they fast. They do not eat for 3 to 4 months until they make their journey back to Alaska. They swim from Alaska to Hawaii, mate, then swim back over the course of a few month and eat nothing. They lose about 1/3 of their body weight in the process (about 20,000 pounds)!
The calves consume mama's milk which is so thick, if you put it in a glass and flipped it upside down, it would stay in the glass!
My favorite thing to do in Maui is to whale watch. It is amazing just watching them from the beach. However, if you do get to Maui and want to go on a great whale watch, I suggest the company Blue Water Rafting out of Kehei. Ask for Joe. He is often our guide and I really enjoy his tips while out on his boat.
My first cool humpback whale video is on Joe's boat: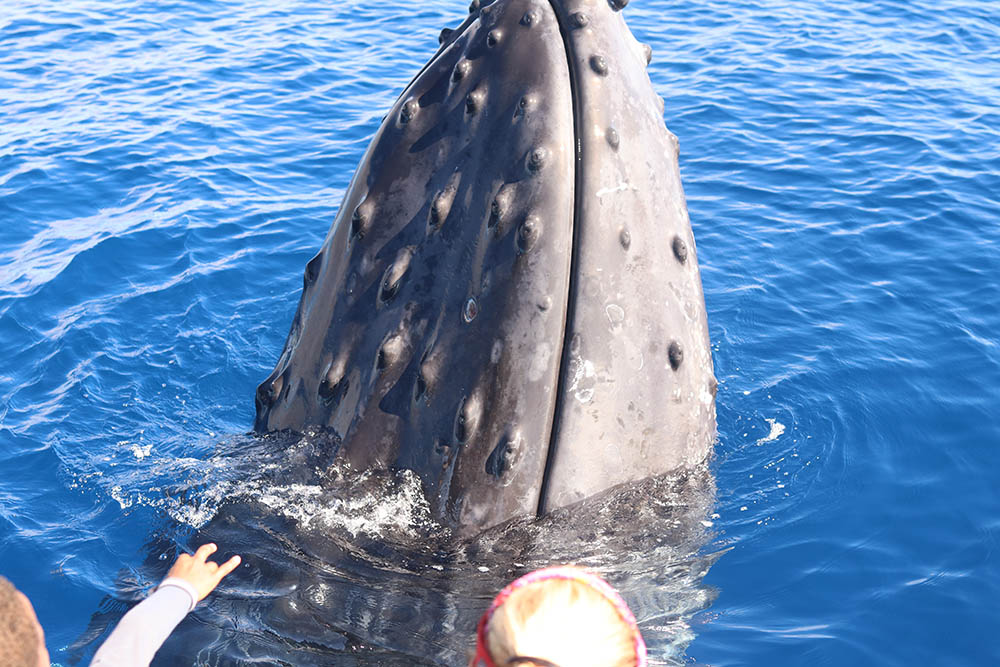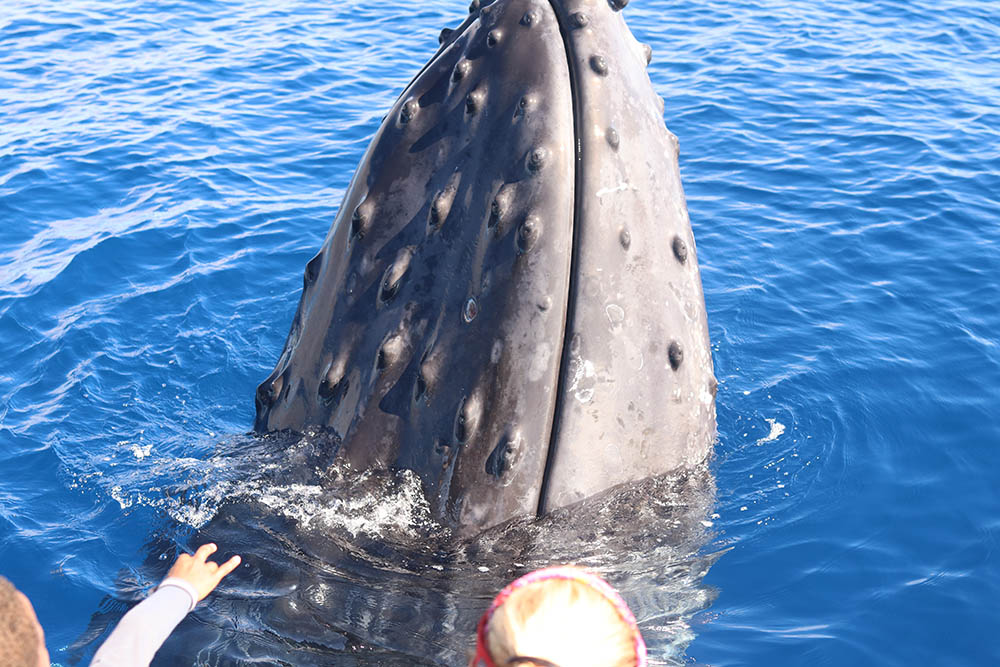 My other favorite thing to do is to go on long paddle board adventures. You all know I do not like going to the gym, and paddle boarding is one amazing full-body workout that is so fun, it doesn't even feel like work!
So, when a paddle boarding adventure turns into a whale watch, this becomes one amazing day. This video is a very rare video to catch with humpback whales. I spend copious amounts of time out in the ocean. I brought a book to read, but I can't say I regret that I haven't opened it yet. I haven't even brought a chair down to the beach! I am too busy paddle boarding, snorkeling, boogie boarding and tossing the football with my boys.
Anyway, you must check out this spectacular video:
For this humpback whale video and all the underwater snorkeling videos I recorded I used this awesome case for your iPhone! I shot everything on my phone! You can get one of these awesome cases HERE. Use Coupon code Maria20 for 20% off!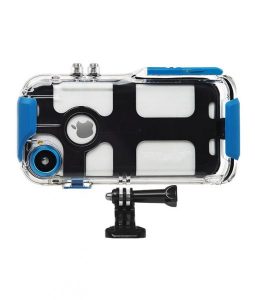 I have also used this iPhone camera case (use coupon code Maria20 for 20% off!) to take amazing snorkeling videos like this:
The photo of me next to the Humpback whale on my paddle board was taken by an amazing couple who I have seen in their rowboat over the years. They live here most of the year and take a daily row for a fun workout and take photos of whales when they come to the surface. When this happened to us, she asked if she could have my email to send some shots she took of me and I graciously said I would be so honored to have them. Check out her Facebook page called "Focus on Maui."
I am forever grateful for this experience.
TESTIMONY OF THE DAY
This man sent me a personal message that I will never forget!!!
"I am a firefighter in South Carolina and I have struggled with my weight since I was a child. Over the past few years I've noticed doing my job has been harder and harder and I felt that on scenes I was tiring out much quicker than others and using up my air cylinder usually first in my crew. I started your meal plans from The 30 Day Ketogenic Cleanse Cookbook last month and just finished it up last week. At 24 pounds down in less than a month I have seen huge improvements in small ways such as the way my clothes fit and my face and body slimming and huge improvements with my ability to do my job.
On the final day of the cleanse we had a house fire that came with a very large work load that normally would have put me in the front yard kneeling down gasping for air and unable to return to my duties until my skyrocketed Blood pressure and pulse went down. When I walked out of the house I realized two things, the first was that I was calm cool and collected and not waiting for the first second to rip my mask off so I could breath and the other was that while all the others on my crew had bells going off announcing their air was running low mine was still sitting over 25% capacity with all vitals within a normal range.
Heart Attack is the number 1 killer of firefighters worldwide and I was headed down that path however thanks to you and your guidance I have made the first steps to preventing becoming a statistic. Thank you so much Maria!" – Matt
 Thank you for your love and support!