TESTIMONY OF THE DAY
Testimony on Type 1 Diabetes: "Your Keto book is absolutely amazing. Your work is literally saving my sons life (type 1) and making him happy ta boot. And my wife and I lost weight on top of it. We're even gargling with coconut oil." – RD 
 Click here to get started on your path to health!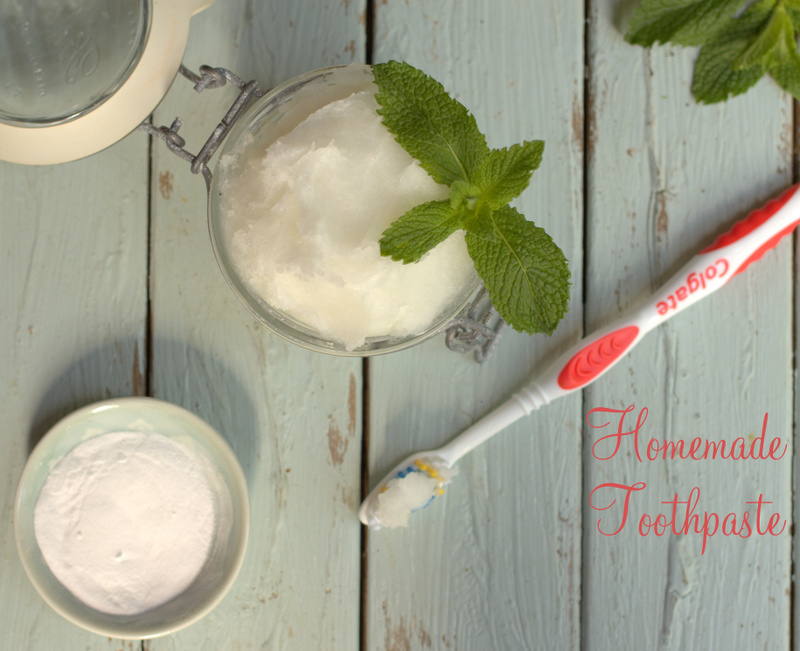 Oil Pulling
I know that oil pulling is great and has a lot of benefits, but there are days that I just forget to do it. One thing I try to always do is make a new health goal and make it such a habit that it becomes part of my daily routine. My new goal is to remember to oil pull daily. I also wanted to get myself, as well as my kids, off conventional store-bought toothpaste. Especially after I read a book on how detrimental those toothpastes are for our health and the fact that I often brush my teeth A LOT! I taught myself to always brush after meals to put an end to eating (nothing tastes good with a minty mouth!). So as much as I was brushing and the fact that Kai just likes to swallow the tasty kid-flavored toothpastes, I needed to get that junk out of my house.
Anyway, I threw those toothpastes out and I made my own; andI have to say, I feel so good using my own products. And guess what? I haven't forgot to oil pull in weeks!
HOW TO OIL PULL
It is extremely easy too; place a tablespoon of coconut oil into yourmouth and swish it around as if it were mouthwash (if it is solid, it will melt in your mouth). Just like brushing your teeth, when you do something 16 days in a row it becomes a habit! My suggestion is to toss your mouthwash filled with chemicals and replace it with a jar of coconut oil.
Here are some of the reasons why you should start oil pulling today:
1. Removes bacteria, parasites, and toxins that live in your lymph system. Coconut oil in particular have antimicrobial, anti-inflammatory and enzymatic properties which is why I suggest pulling with coconut oil over other oils. It helps kill Streptococcus mutans, an acid-producing bacterium that is a major cause of tooth decay. It also clears up Candida, which can cause thrush.
2. It relieves congestion and mucus in your sinuses and throat.
3. Re-mineralizes teeth and strengthen gums.
4. It clears up skin issues like psoriasis because the pulling detoxes toxins which boosts the immune system.
Coconut oil serves several purposes. Its butyric acid is known to increase T3 uptake by glial cells. It has a general pro-thyroid action, for example by diluting and displacing antithyroid unsaturated oils, its short-and medium-chain fatty acids sustain blood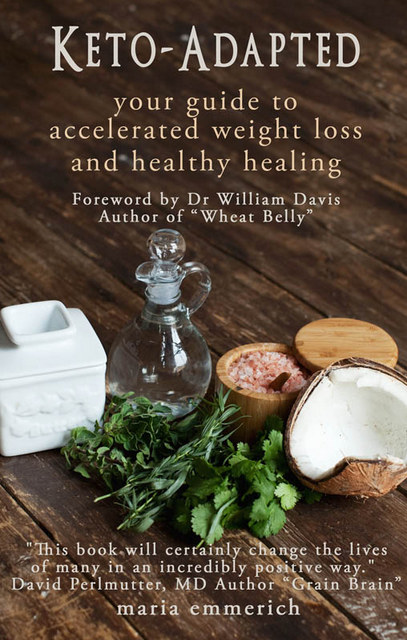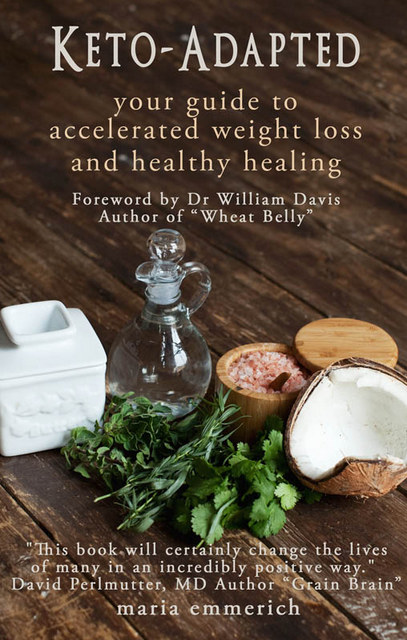 sugar and have anti-allergic actions, and it protects mitochondria against stress injury.
So if you are like me, get yourself a gallon since you will be using it so much, it helps save money. 
Read more on Oil Pulling and other ways to increase your health in Keto-Adapted.
Click HERE to get a limited edition of the Hard Cover.
Click HERE to get a soft cover.
Thank you all for your love and support!
You can make this toothpaste whatever flavor profile you want. I made a blueberry toothpaste for my boys and I have to admit, I loved that flavor!
Click HERE to find the toothpaste ingredients I suggest.
If you prefer not make your own toothpaste, click HERE to find the brands I prefer.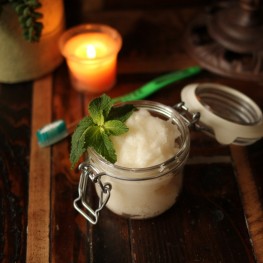 Toothpaste
Ingredients
1

cup

coconut oil

1/4

cup

baking soda

2-4

tablespoons

Natural Sweetener

depending on desired sweetness

8

drops

peppermint oil

or other like cinnamon

8

drops

spearmint oil

or other
Instructions
Heat coconut oil until soft and stir-able. Add in xylitol (or Swerve) and flavor profile of your choice. Stir until well combined. Place into cute jars and keep by your sink to replace your store bought toothpaste!