Hard Boiled Eggnog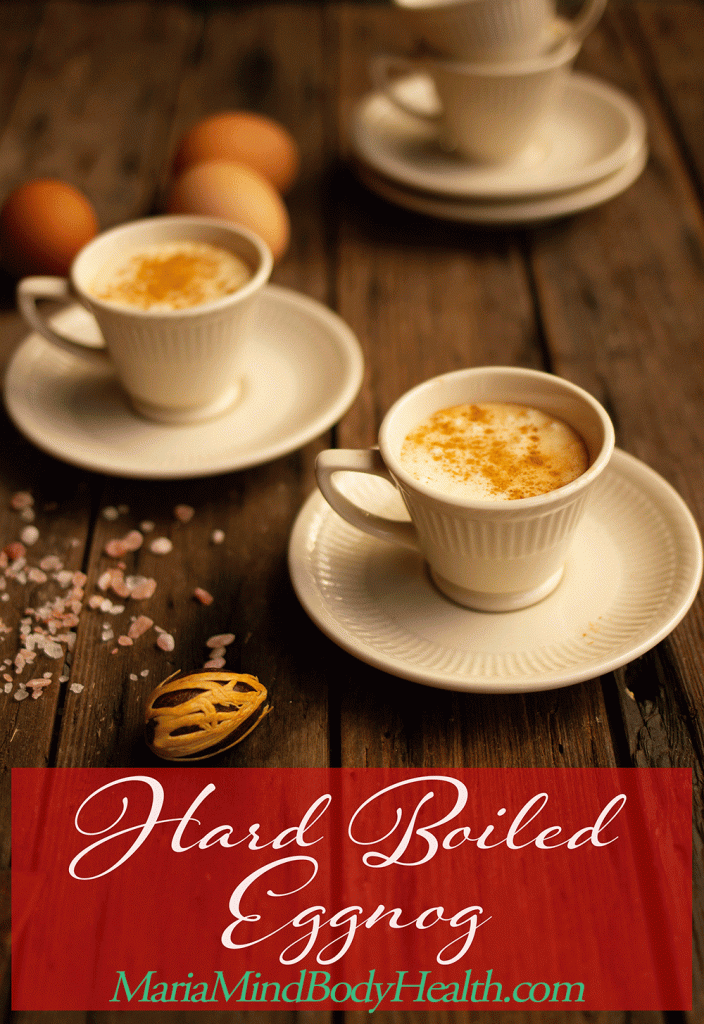 Do not knock it until you try it!
My Hard Boiled Egg Pudding recipe is a World-wide sensation! People in Australia, India, South America are sending me messages saying I'm a magician for making such a delicious pudding out of hard boiled eggs!
That is how my Hard Boiled Egg Pudding and Hard Boiled Eggnog started!
My son was very picky when we first adopted him and he didn't like eggs. Craig lost his job so we didn't have a lot of money to spend on food. What is the cheapest keto food? Eggs! I had to find a way to sneak eggs into his meals! So I invented a Hard Boiled Egg pudding but it was so weird, I kept it a secret for years!
Most people look at my Hard Boiled Egg recipes and say, "no no no" at first but once they see everyone trying it on Facebook and Instagram, they give it a try and are hooked!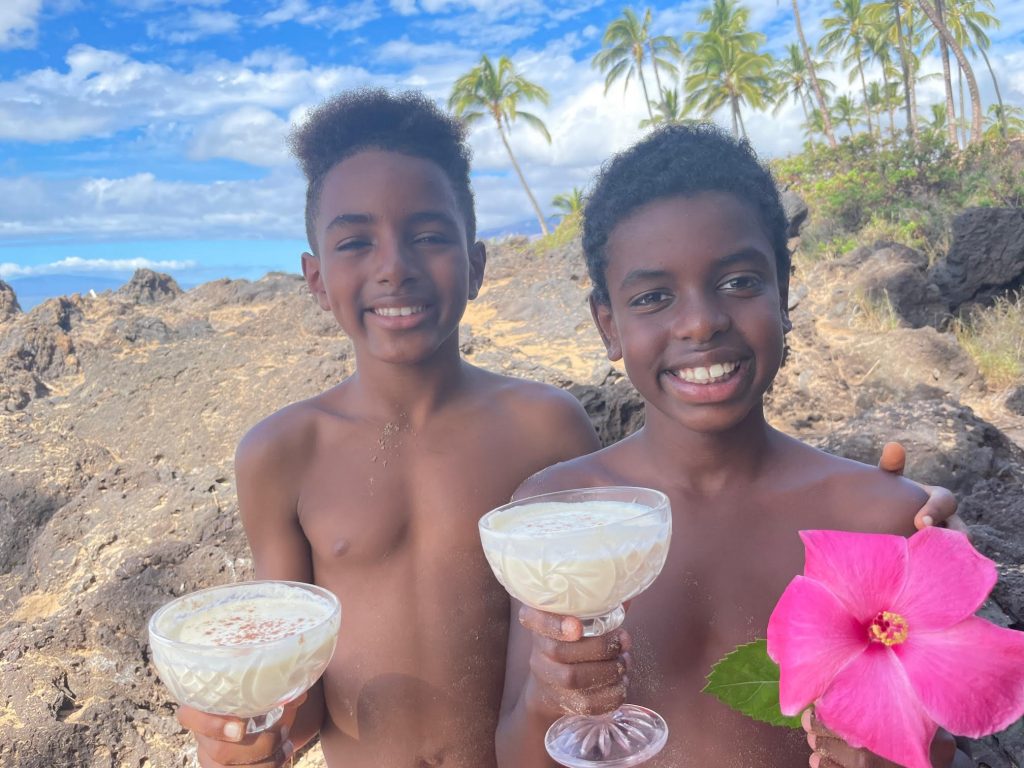 I started using hard boiled eggs to make protein shakes and keto eggnog! It is so good and so easy, you must try this sugar free eggnog recipe!
Using hard boiled eggs is an affordable way to get nutrients and protein into your kids while making delicious recipes like this Hard Boiled Eggnog!
TIP OF THE DAY: I often hear that people do not like the sulphur smell of the eggs when they make my hard boiled eggnog. So here is a great tip! Jacques Pepin, the amazing French chef, suggests putting boiled eggs immediately into ice water after cooking, and leaving them there for 30 minutes to prevent the sulphuric odor.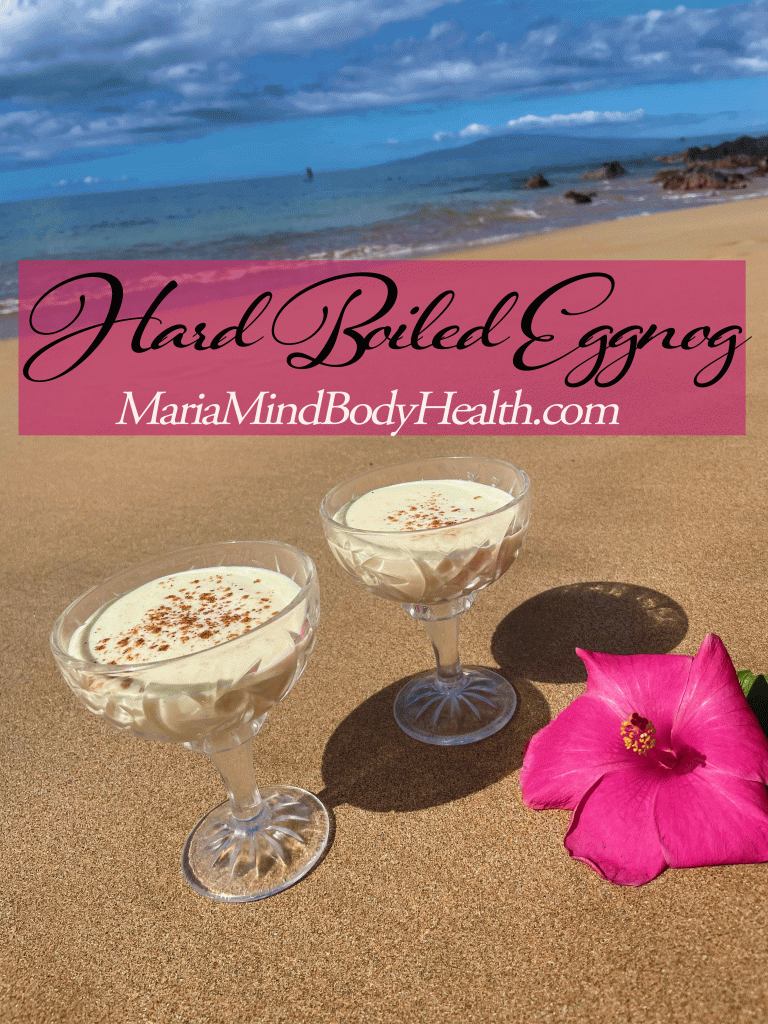 I use my Vitamix daily! No lie. I use it for everything. I make my sauces in it, salad dressings (my Ranch is the best!), my keto soups that I want pureed, and it makes my hard boiled eggnog into the creamiest drink!
Yes, a Vitamix is a pricy gift, but I went through a cheap blender almost every year. My Vitamix has lasted 10 years! It is good investment in my mind!
Click HERE to find the Vitamix I love (on SALE NOW)!
Click HERE to find a more affordable Vitamix! 
Hard Boiled Eggnog
Ingredients
1¼ cup unsweetened almond milk (or unsweetened cashew milk)
1 cup coconut milk (or heavy cream)
3 hard boiled eggs, chilled
2 teaspoon stevia glycerite (or equivalent natural sweetener)
½ teaspoon vanilla (or seeds from a small vanilla bean)
¼ teaspoon rum extract (optional)
¼ teaspoon nutmeg
⅛ teaspoon Redmond Real Salt
Instructions
Place all the ingredients in a powerful blender and purée until smooth. Taste and adjust sweetness to your liking. Place in the fridge overnight before serving.
Notes
Nutritional Information:
146 calories, 13g fat, 6g protein, 1g carbs, 0.2g fiber
TESTIMONY OF THE DAY
"3 years keto!!! I am both proud and ashamed of this photo. Proud of how far I've come, ashamed of how badly I let myself go. In the first photo, my body was full of inflammation and cancer.
Cancer is cured, inflammation is greatly reduced and I continue to make progress and suffer setbacks as I go. I wouldn't be where I am today without the love and support of Maria Wojcik Emmerich. 🥰." Leisa (Yes, that is Maria's hair in the second photo!)
Most people I consult are doing keto totally wrong. Get fast results with the my NEW Keto Packages!