TESTIMONIES OF THE DAY
30 Day Accelerated Testimony: "Hi Maria, I just wanted to let you know I passed the 20 lb. mark today! Yippee!! Thx to the advanced keto 7-day plan for getting the weight loss going again. 14 to go!" – Lisa
Phone Client Testimony: "HI Maria, Things are going well. Down 6 pounds in about 2.5 weeks! Only 8 pounds to my first weight goal of 135. Even more excited, muscle definition is finally starting to come back!  
Video Testimony
This video is of an amazing family helping their son manage his type 1 diabetes with nutrition! Way to go David!  What a smart young man!

MARIA'S FAVORITE THINGS GIVEAWAY!
Today's giveaway is This GALLON jug of coconut oil is worth $120!
All you have to do is 3 things:
1. "Like" Maria Mind Body Health on Facebook.
2. Share Maria Mind Body Health with your friends and family.
3. Leave a comment below on how the sugar-free and grain free lifestyle has helped you or a loved one!
A winner will be picked May. 2nd and posted on Maria Mind Body Health Facebook page. Good Luck!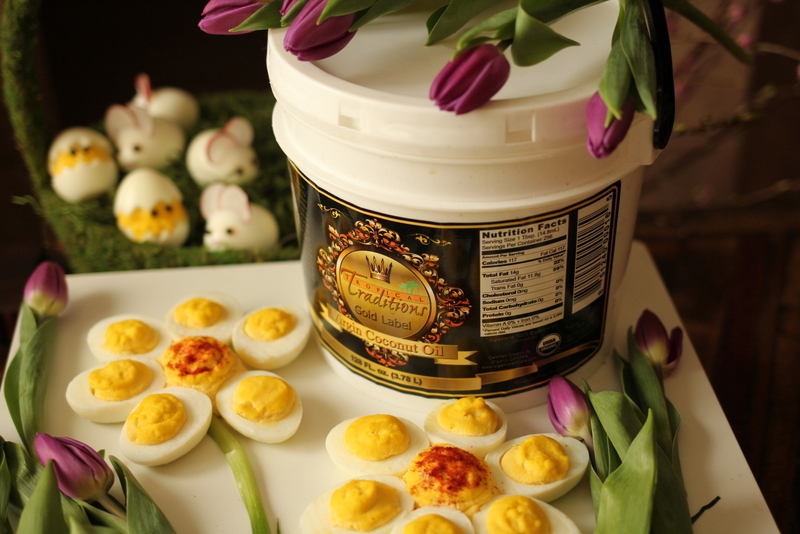 WHY GELATIN
According to Nourishing Traditions and the Weston A. Price foundation, there are various health benefits to Gelatin, including:
1. Can improve digestion since it naturally binds to water and helps food move more easily though the digestive track.
2. Good for joints and can decrease pain associated with arthritis.
3. Can help tighten loose skin. I get questions all the time on how to do this! CLICK Here for information on how to do it! 
4. Supports skin, hair and nail growth.
5. Great source of dietary collagen, therefore it helps reduce cellulite! (BEAUTY TIP: do not waste your money on topical creams that claim to reduce cellulite. Collagen is too large to be absorbed by the skin, so those skin creams are a waste of money. Consume it internally and use almond or coconut oil for lotion).
6. Speeds wound healing: Gelatin is mainly composed of the amino acids glycine and proline, which many people don't consume in adequate amounts as they are found in the bones, fibrous tissues and organs of animals and as a population, we don't consume these parts as much anymore. These amino acids are needed not only for proper skin, hair and nail growth but for a healthy immune function and weight regulation! Glycine, which makes up about 1/3 of the amino acids in gelatin powder is anti-inflammatory and evidence is finding that it can help speed wound healing.
7. Helps with sleep: Glycine in gelatin can also help improve quality of sleep.
8. Balances hormones: We are living in a "Sea of Estrogen" (yes, even men!), which can be caused by consuming alcohol, excess carbohydrates, hormones in food, phytoestrogens in soy, xenoestrogens found in plastics, heating food in plastic, even soap are estrogenic. This hormonal imbalance causes aging, inflammation, and infertility. Gelatin has anti-estrogenic effects which can help offset the effects of excess estrogen in the body.
9. Weight Loss: It boosts Human Growth Hormone production and boosts metabolism. The largest surge of Human Growth Hormone is 30-70 minutes after bed (I write all about the Human Growth Hormone in my book: Secrets to a Healthy Metabolism).
To help with weight loss, do not eat 3 hours before bed to let the natural rise of Human Growth Hormone happen (or insulin will stop the natural rise) and consume at least 1 tablespoon of gelatin powder before bed. You can eat it plain, but I recommend mixing into a cup of 'sleepy time' tea by dissolving at least 1 TBS in about 1/3 cup cold water and then adding 2/3 cup of the steeped tea.
So Gelatin is a super supplement!
NOTE:  I don't use regular store brand gelatin.  I use Great Lakes Gelatin.  It is made from pastured cows in Argentina that have not been treated with antibiotics or hormones.  I bought a HUGE amount (gelatin doesn't spoil!)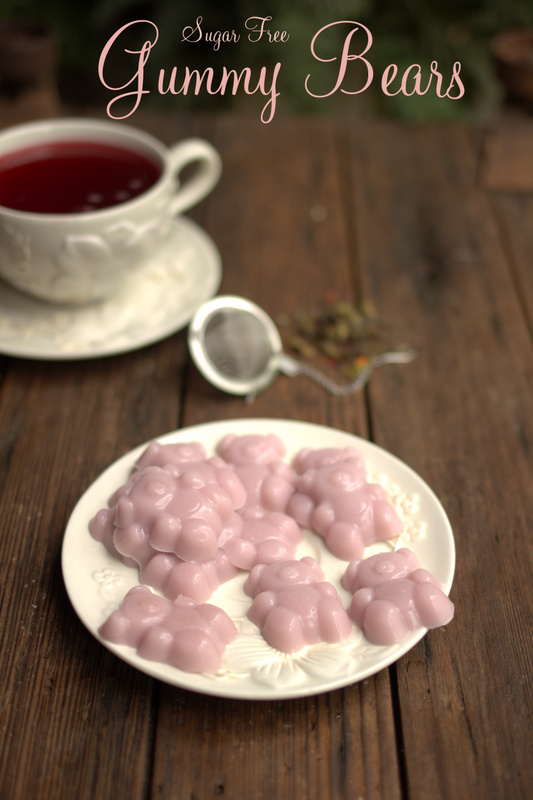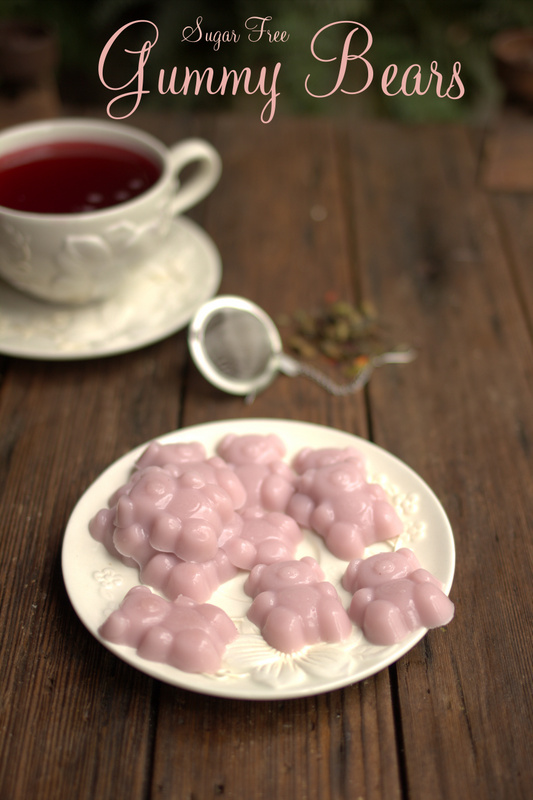 My favorite flavor combination was Peach tea with Pineapple extract! SOOOO awesome! Click HERE to find gummy bear ingredients and molds.
Find this recipe in my new Quick & Easy Ketogenic Cooking Cookbook!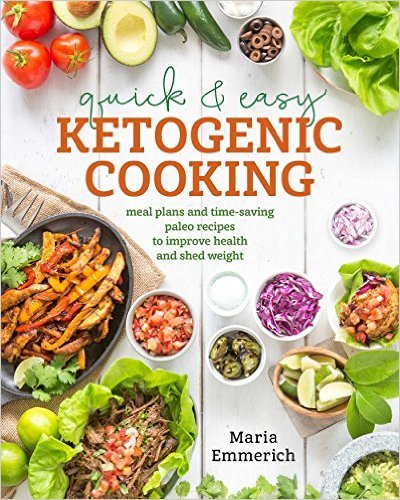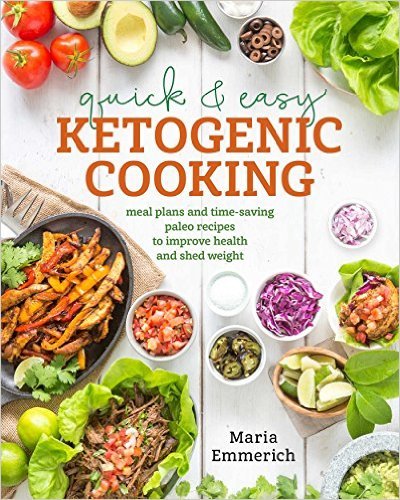 Thank you for your love and support!
HEALTH TIP: If you are looking for extra help in healing the gut lining, I suggest adding 1-3 tsp of l-glutamine powder to the gummy bears liquid before they are set. Click HERE to find it.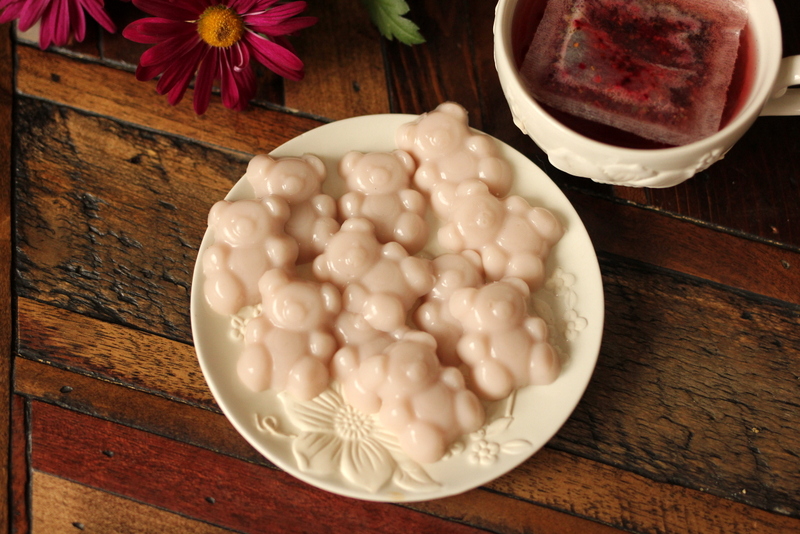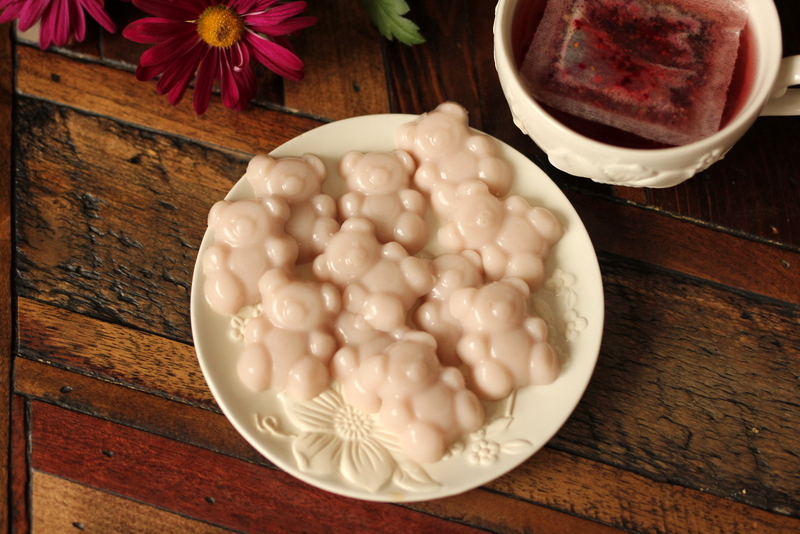 Another Great Testimony
HAQ Supplement Testimony: Hello Maria, I want to thank you for helping me to recover from a deep depression and anxiety I have had for over a year now. I was on MANY medications and I am now completely off everything! Cindy