Testimonies of the Day
Phone Client Fertility Testimony: "Guess what?! I am pregnant 🙂 So far so good. It is extremely early in the pregnancy, but already I am not plagued by the same symptoms that I had with my other 2 pregnancies. The first thing I noticed is that my energy levels are great, considering. Diana"
A shocking story on a diabetic's eating plan!: "When I was diagnosed with Type 2 Diabetes, this is what the nutritionist recommended … yes, 210 grams of Carbs a day, not to mention all the fat free and fruits. No wonder my blood sugar was all over the place, I was gaining more weight, had no energy, I felt 50 years older, my meds were doubled, and my doctor couldn't figure out why this was happening…
Then, after years of frustration and research (in the wrong places) I found out about Ketogenic (let me call it life style instead of diet) and everything started following into place: my sugar levels, my weight and my energy! Not to mention that I'm happy because I feel better every day.
Thank you Maria for all your work and for sharing it with others." – Veronica

SWEETBREADS
Sweetbreads sound like a carb nightmare doesn't it? But don't be fooled, this recipe is not filled with sugar nor bread. Sweetbreads are a super nutritious treat that I suggest not even telling your dinner guests what they are until they try it. Sweetbreads are the thalamus or pancreas part of an animal.  Sounds crazy right? But most people are missing a key fat-soluble vitamin called vitamin K2. A great protein and fat source for a keto-adapted diet is organic organ meat because it is one of the only natural sources of K2 (which is different than K1). K1 is a blood clotter, K2 helps reverse artery calcification, reverse Alzheimer's, increases fertility and has anti-aging properties as well as many other healing properties.
Sweetbreads are often poached whole, then sliced and sautéed. But I suggest to only poach them for a few minutes, then separate the "nuggets" and grill them. This eliminates the "mealy" consistency they can often have as well as it also giving the sweetbread a crispy tasty crust to contrast with the creamy inside. If you introduce to your family and guests to sweetbreads cooked this way, they will think you're a culinary genius because you have just served them something they thought they would despise!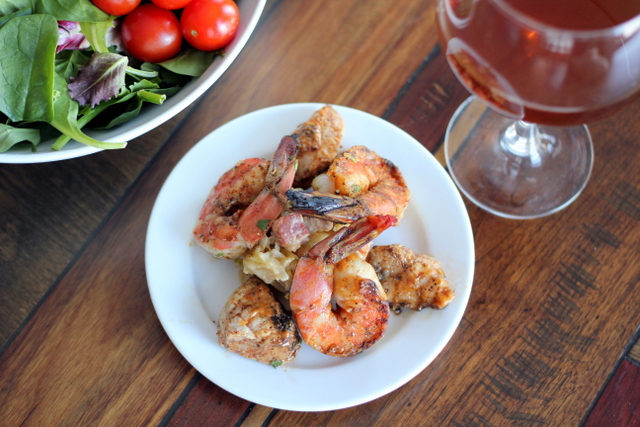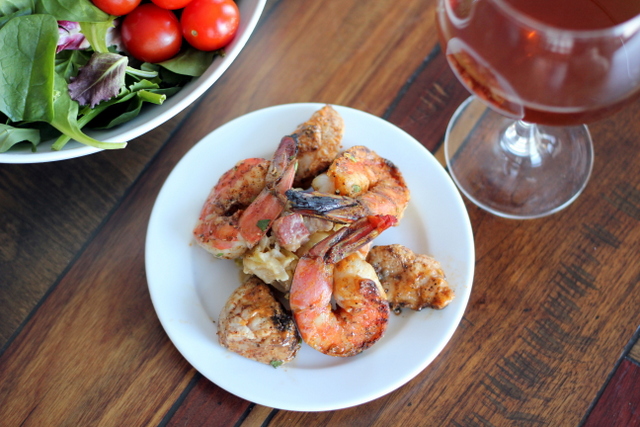 Grilled Shrimp and Sweetbreads with Sweet-and-Sour Bacon Dressing
Ingredients
¼ cup coconut vinegar
1 bay leaf
1 lb veal sweetbreads
1 lb large shrimp, raw
Celtic sea salt and freshly cracked black pepper to taste
½ cup MCT or macadamia nut oil
1 lb cabbage, shredded
4 slices bacon, diced small
1 tsp Swerve confectioners
3 TBS balsamic vinegar
Instructions
Preheat grill.
In a large saucepan, bring the vinegar, bay leaf, and enough water to cover the sweetbreads to a boil over high heat.
Add the sweetbreads and salt and pepper, lower the heat so that the water barely simmers, and poach gently for 10 minutes; drain and place the sweetbreads in a bowl of ice water to cool.
When the sweetbreads are completely cooled, drain them, dry them with paper towels, and remove as much of the membrane as possible.
Separate the sweetbread into nuggets.
Toss the sweetbread nuggets and the raw shrimp gently with ¼ cup of the oil, and sprinkle generously with salt and pepper. Thread the sweetbreads and raw shrimp onto six skewers (one per serving) and refrigerate.
Place the cabbage in a large bowl.
In a large sauté pan, cook the bacon slowly over medium heat until it is crisp and golden brown, 8 to 10 minutes.
Drain off and discard all but 3 tablespoons of the fat, leaving the bacon in the pan. Add the natural sweetener, the remaining ¼ cup oil, and the balsamic vinegar to the pan and bring to a boil. Pour the hot dressing over the cabbage, tossing to wilt the cabbage and coat it with the dressing.
Season with salt and pepper and set aside.
When the fire has died down and the coals are medium-hot (you can hold your hand 5 inches above the surface of the grill for 3 to 4 seconds), place the skewers on the grill and cook until well seared and crisp on the outside, 4 to 5 minutes per side.
To check for doneness, nick, peek, and cheat: Make a ¼-inch cut in the thickest part of one of the sweetbread nuggets; it should be warm throughout with no red, only the faintest trace of pink.
When the sweetbreads are fully cooked, remove them from the heat and let them rest for 5 minutes.
To serve, place some cabbage on each plate and top with a sweetbread skewer.
Notes
NUTRITIONAL COMPARISON (per serving)
Traditional Skewers = 378 calories, 24.9g fat, 27.7g protein, 11g carbs, 1.9g fiber
"Healthified" Skewers = 358 calories, 24.9g fat, 27.7g protein, 5.8g carbs, 1.9g fiber

(62.6% fat, 30.9% protein, 6.5% carbs)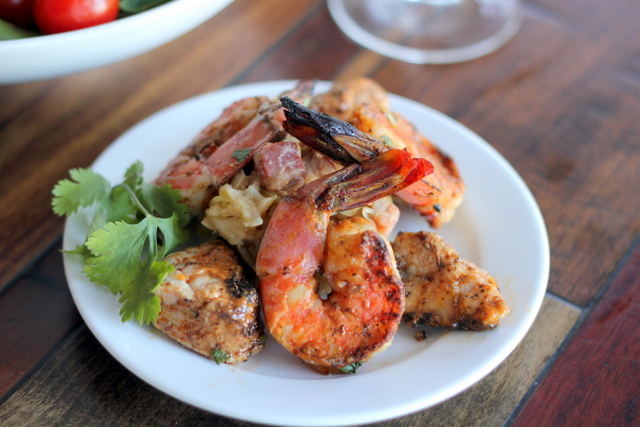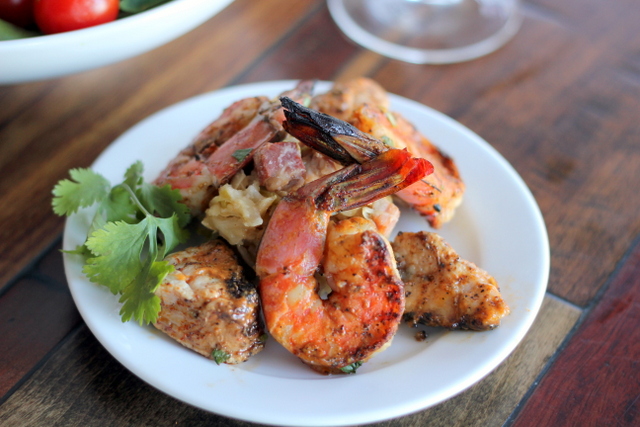 Testimony of the Day
"Okay, so I read your book Keto Adapted, made a few less than painful changes, got myself into ketosis and am having fun with the first fat bomb recipes. Big benefits already – I feel excited, hopeful and confident about my health. I sleep deeply, and wake happy. I am loving the food, adjusting to smaller protein portions and lapping up the fats. No brainer now, after a handful of days to go way low with the carbs. This is a big turnaround for me after 2 years of Paleo with all it's benefits – and weight loss of 80 pounds. I am pretty sure the scale will move now, after a 9 month plateau – and I know exactly what to do if it does not. The timing of your new book was perfect for me. And I thank you! I know I have tons of recipes and your other books to discover! I really enjoy your blog, too. – Ellen"
Click HERE to find Keto-Adapted.