Flourless Hot Chocolate Cake with Marshmallows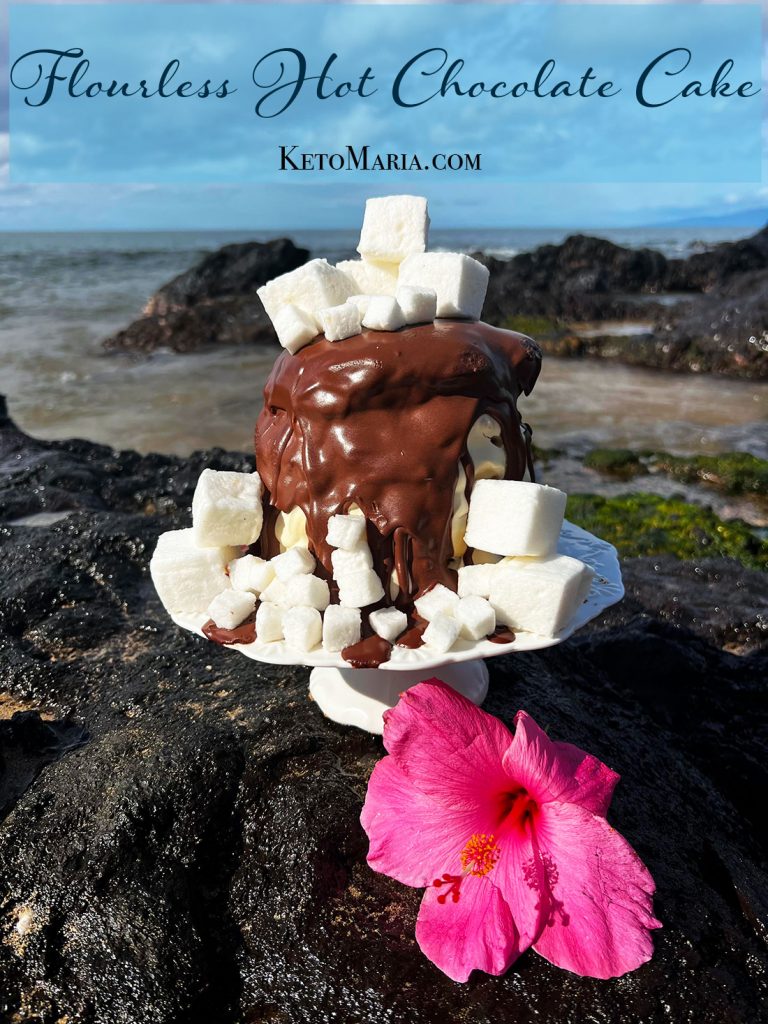 What is better than hot chocolate? A hot chocolate cake that is guilt free and delicious!
My flourless Hot Chocolate Cake is perfect for a Valentine's Day dessert!
The cake part of my Flourless Hot Chocolate Cake is protein sparing and so are the marshmallows! The frosting is not but you could use my protein sparing pudding as a filling and my protein sparing frosting you could use my frosting from The Art of Fat Loss for the outside!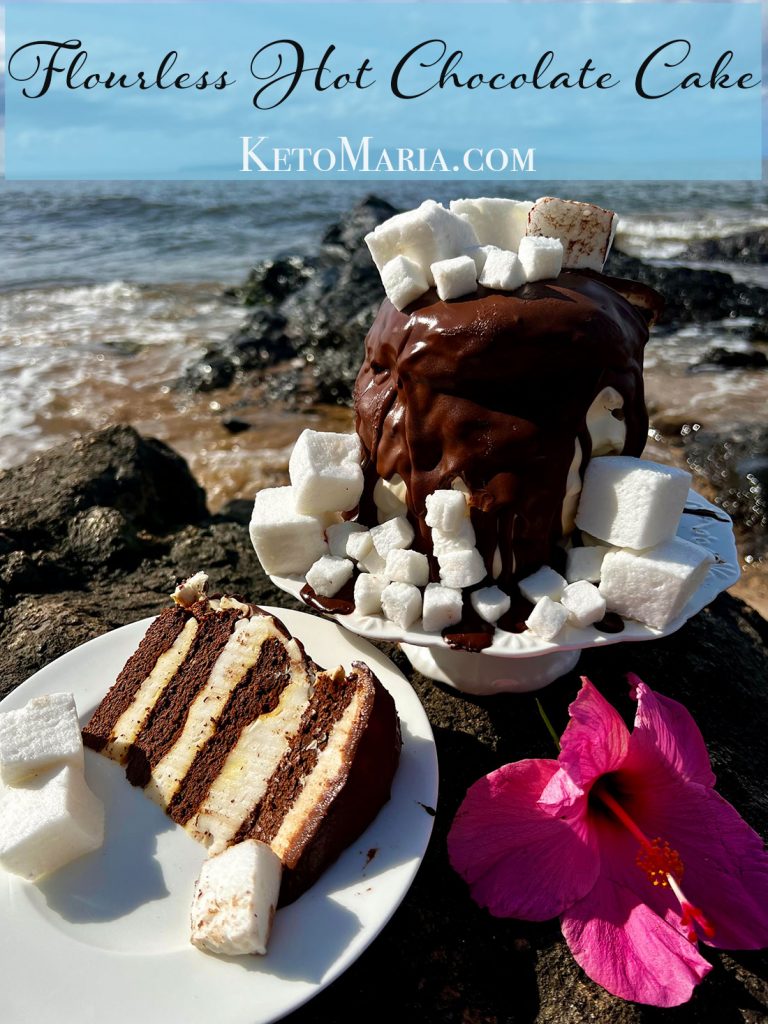 I love that I can easily open a tub of Further Foods Chocolate Collagen and use it to make my protein sparing Flourless Hot Chocolate Cake in an instant!
Further Food is SO generous that they are doing a special discount for all of my readers!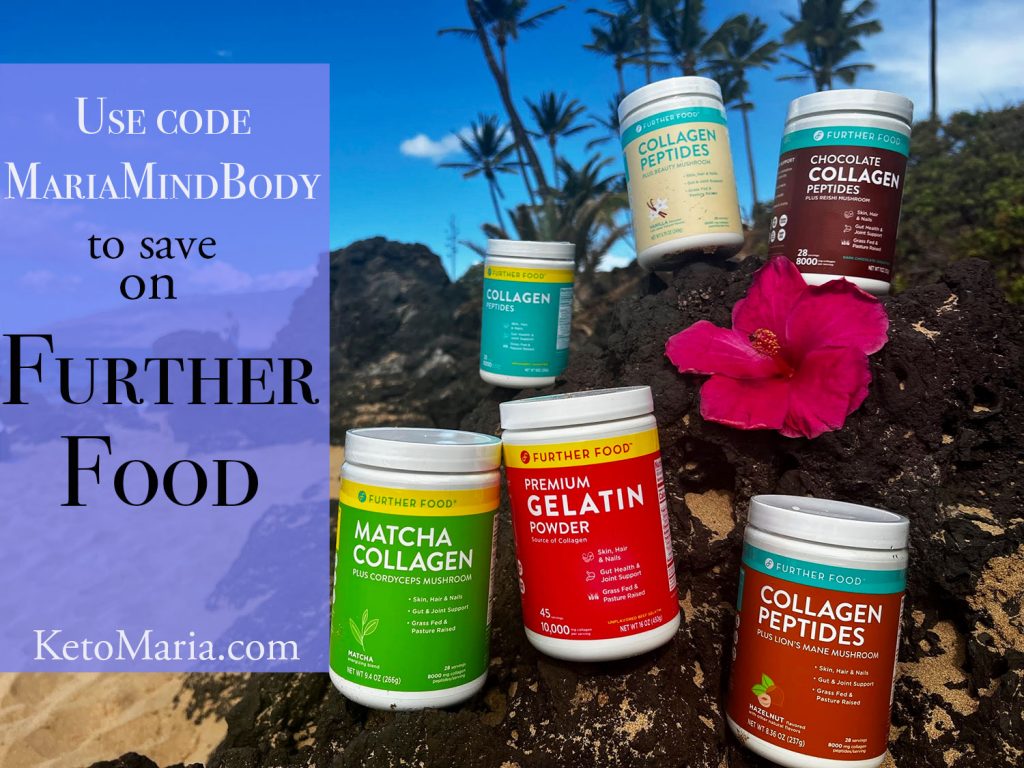 Flourless Hot Chocolate Cake with Marshmallows
Ingredients
FLOURLESS HOT CHOCOLATE CAKE:
16 egg whites
1½ teaspoon cream of tartar
¼ teaspoon Redmond salt
½ cup allulose
⅔ cup unsweetened cocoa powder
2 teaspoons vanilla extract (or chocolate extract)
MARSHMALLOWS:
1 cup cold water, divided
¾ cup Swerve confectioners (or more allulose)
½ cup liquid Allulose OR vegetable glycerine
2 tsp vanilla extract (or chocolate)
⅛ tsp almond extract (omit if nut free)
FROSTING AND FILLING:
1½  cups powdered Swerve (or allulose)
1 cup butter, softened
2 (8 oz) packages cream cheese, softened
2 teaspoons vanilla
⅛ teaspoon Redmond Real salt
HOT CHOCOLATE GANACHE:
¾ cup heavy cream
⅓ cup confectioner's Swerve Sweetener (or equivalent)
3 oz unsweetened chocolate, finely chopped
1 teaspoon chocolate extract (or vanilla)
⅛ teaspoon Redmond Real salt
GARNISH:
Instructions
Preheat oven to 350 degrees F (175 degrees C). 2 9-inch (or 4 6-inch) cake pans with parchment paper. Spray well with avocado oil spray. Set aside.
In a large clean bowl, whip egg whites with a pinch of salt and the cream of tartar until foamy (save the yolks for "healthified" creme brule, "healthified" coconut custard, OR "healthified" ice cream).
Mix on high speed until very stiff (you will be able to put bowl upside down and the whites won't fall out).
Meanwhile, in a medium bowl, sift the sweetener, cocoa powder and collagen together and set aside.
Once the whites are stiff, gently fold in the cocoa mixture. Add your favorite extract flavor. Stir to combine.
Divide the mixture onto the prepared cake pans.
Bake for 35 minutes or until golden brown and cooked through.
Place the cakes into the fridge to cool. Can be frozen for up to a month.
Carefully slice the cakes in half widthwise so you have 4 cake layers.
To make the marshmallows, click HERE!
To make the frosting. Using a hand mixer, beat the sweetener, butter, softened cream cheese in a medium-sized bowl until smooth. Add the vanilla and salt; beat until well combined. Taste and adjust sweetness to your liking.
Place one layer of cooled cake onto a serving platter. Spread ⅓ of the frosting over the layer. Repeat with remaining layers. Frost the outside of cake with the cream cheese frosting. Place in the fridge to set the frosting.
Meanwhile make the ganache. Place the cream and natural sweetener in a saucepan over medium heat. Bring to a simmer. Remove from heat and add the finely chopped chocolate, extract and salt. Stir, then allow to sit for 3 minutes. Stir again until completely smooth. Taste and adjust sweetness to your liking. Allow to cool a little before placing on the cake otherwise the frosting will melt.
Remove the cake from the fridge and pour the ganache over the cake. Place back in the fridge to cool. Once the ganache is set. Place the marshmallows on top of the cake.
Top with The Good chocolate curls (click HERE). Serve with my protein hot chocolate!
Notes
Nutrition:
487 calories, 42g fat, 16g protein, 9g carbs, 4g fiber
TESTIMONY OF THE DAY
"I'm pregnant!!!!!  I had just flown to CNY in Colorado Springs when I found out Maria Emmerich partnered with Dr. Kiltz for the Keto for Fertility cookbook.
Here we are, 14 weeks later and we have a baby on the way.
Before my positive pregnancy, I was at a lower weight than I was in collage.  I was loving my body, I was I control of my diet, and I was feeling amazing – all unexpected side effects of this prescribed diet.  Now I am gaining weight for the right reasons.
Just wanted to say thank you to Maria, Craig, and everyone who has posted recipes or encouraging comments on this group.  It has literally changed my life."  – Natasha
Most people I consult are doing keto totally wrong. Get fast results with the my Mind-blowing Keto School!