Testimony of the Day
"Hi Maria! I just wanted to show you a quick update after being on your diet for 5 days!! I've attached a before and after picture. My itchy, rashy legs have always looked their worse when i'm in a bath or shower; they are always there, but something about the hot water would make them very red and more noticeable than they already were. The "before" picture is how my legs would look while bathing for the last 3 or so years. I was so happy to take a bath tonight and realize they are almost all gone! I just wanted to thank you again for saving my skin!" Malorie
To get started on your path to health and healing, click HERE.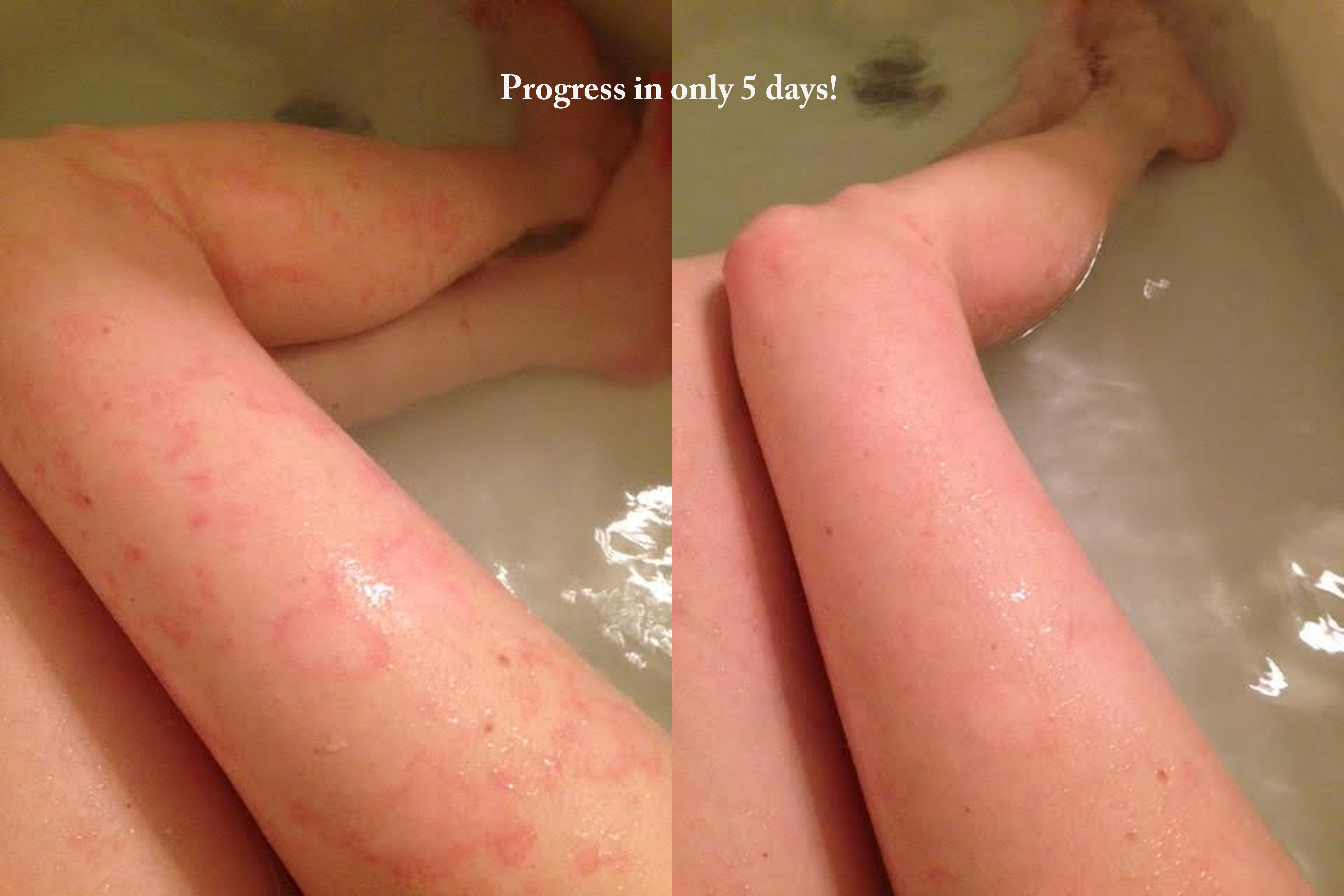 WILD RICE and RICE NOODLES
Another question I am frequently asked is about wild rice. Yes, it is gluten-free, but for those with a damaged gut (leaky gut) or a damaged metabolism or anyone who wants to become keto-adapted, it is way too high in carbs.
It is disturbing to find that 60% of adults never completely heal from celiac disease despite following a gluten-free diet.[53] It has been found that only 8% of adult patients with celiac disease eating a gluten-free diet reached "normalization," where their intestines completely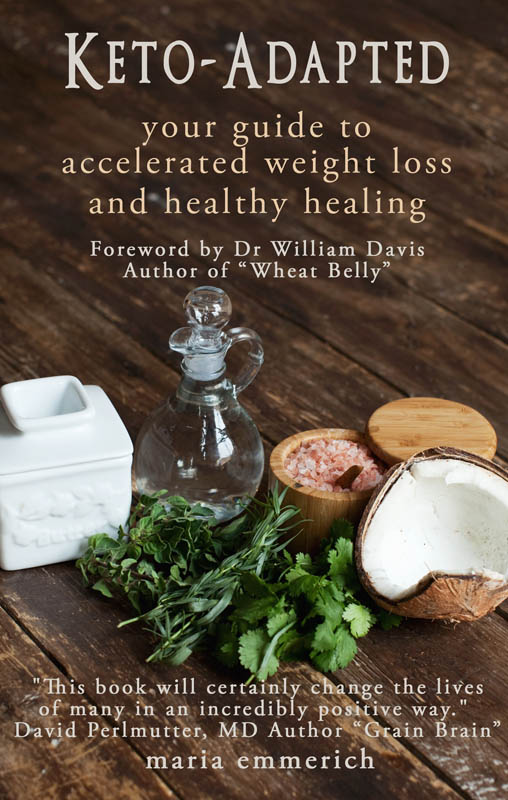 recovered.
However, there is new research that may help people with celiac for good! Researcher Alessio Fasano, M.D. has been on the leading edge of recent autoimmune and celiac disease exploration. In 2011, he published a paper titled "Leaky Gut and Autoimmune Diseases" which presented a new theory that suggests prevention and reversal of autoimmune disease is possible.
Read more about healing autoimmune diseases and celiac in my new book Keto-Adapted.
We all know that sugar is bad, but we mistakenly believe complex carbohydrates are healthy and we need to eat them in abundance. BUT what if I told you that "Complex carbohydrates" and "Whole Grains" are just glucose molecules hooked together in a long chain; the digestive track breaks it down into glucose…also known as sugar. So a "complex carb" diet and a "sugary" diet are pretty much the same thing.
To watch a helpful video on how carbs become sugar, click HERE.
The initial indicator of almost every illness is inflammation of our cells. Therefore it is critical for us to get a better understanding of what causes inflammation and choose the right foods prevent it from happening!
To read more on why the Asians eat a lot of rice without weight gain and inflammation click HERE.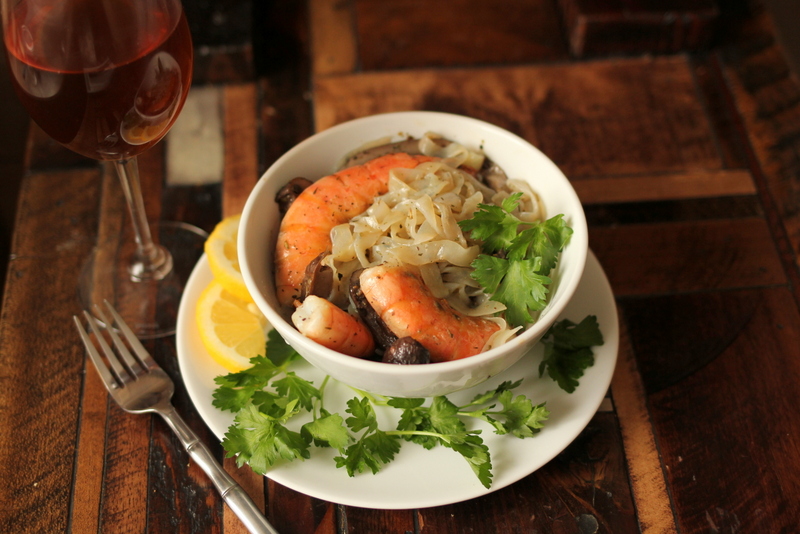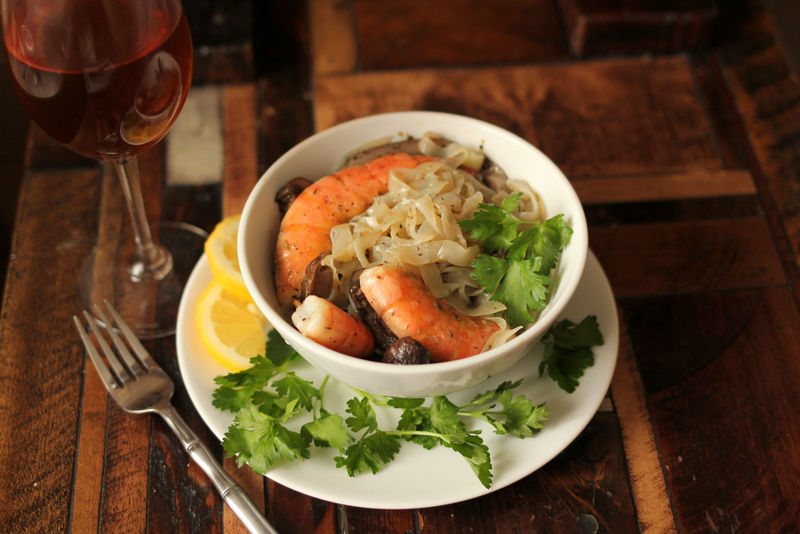 "HEALTHIFIED" SHRIMP SCAMPI BAKE
1/2 cup butter or macadamia nut oil
1 TBS prepared Dijon-style mustard
1 TBS fresh lemon juice
1 TBS chopped garlic
1 TBS chopped fresh parsley

 1 lb medium raw shrimp (shell on increases flavor)
2 bags Miracle Noodles  or 1 bag  Kelp Noodles 
Prepare the Miracle Noodles or Kelp Noodles.
Preheat oven to 450 degrees F (230 degrees C). In a small saucepan over medium heat, combine the butter, mustard, lemon juice, garlic, and parsley.
When the butter melts completely, remove from heat. Arrange shrimp in a shallow baking dish. Pour the butter mixture over the shrimp. Bake in preheated oven for 12 to 15 minutes or until the shrimp are pink and opaque. Place baked shrimp and butter sauce over the noodles, peel shrimp and enjoy!
Serve with "Healthified" Protein Garlic Bread. Makes 4 servings.
NUTRITIONAL COMPARISON (per serving)
Traditional Scampi (using gluten-free RICE NOODLES) = 512 calories, 24g fat, 25g protein, 45g carbs, 1g fiber (44 effective carbs)
"Healthified" Scampi = 320 calories, 24g fat, 24.1g protein, 1.1g carb, 0g fiber (1.1 effective carbs)
HELPFUL TIP: Someone posted this.  If you slow cook the Kelp Noodles they get soft.
"When I went to stir it & serve it I couldn't find the noodles. Then I realized they had almost dissolved and all that remained was very small pieces which were very soft! So I guess they do get soft if you cook them long enough and catch them before they disappear! LOL! My dinner was quite good and the dissolved noodles actually thickened the sauce, so it was a win-win! "