Easy Klondike Bars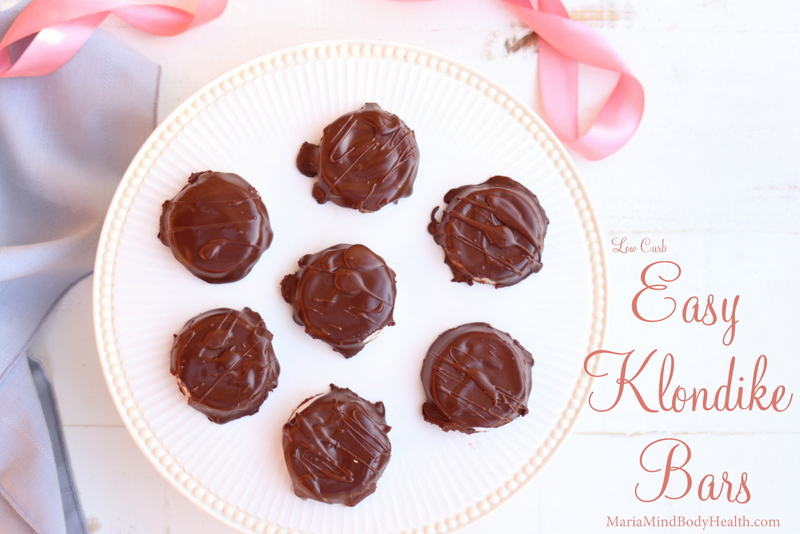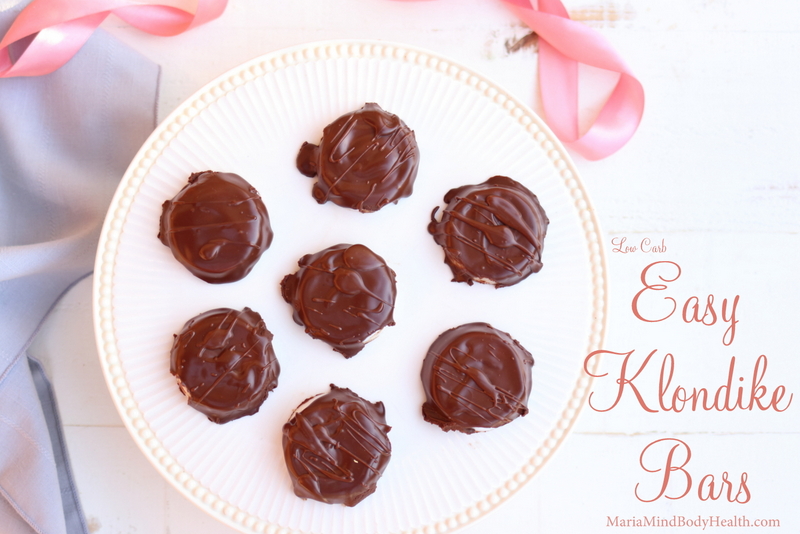 I love ice cream! Everyone always asks what I eat in a day and ketogenic ice cream is something I enjoy every darn day! No lie! I usually have a scoop of my Malted Milk Ice Cream, but if you do not have an ice cream maker, these Easy Klondike Bars are a fantastic ice cream treat.
Klondike Bars has a wonderful minty ice cream filling with a chocolate coating that is sure to satisfy. You may wonder why I even allow treats on a ketogenic diet. You want to know why? Food is pleasure and I love food. If I didn't allow myself to have a little treat I wouldn't have been able to stick to a ketogenic diet for a decade. I have no problem saying no to desserts filled with sugar because I know when I get home I can enjoy a tasty treat at home that won't make me feel awful or disappointed with myself. Diet does not have to be deprivation.
Happy Eating!
Easy Klondike Bars
Ingredients
1

cup

heavy cream

chilled

1

cup

cream cheese

softened (or Kite Hill brand if dairy free)

¼

cup

Natural Sweetener

or equivalent (to desired sweetness)

1

teaspoon

mint extract

Chocolate Coating:

3/4

cup

whipping cream

or coconut cream: top part of coconut milk

1/3

cup

Natural Sweetener

2

oz

unsweetened chocolate

finely chopped

1

vanilla bean scraped clean or 1/2 tsp vanilla extract

Garnish with Mint Leaves
Instructions
Place the heavy cream in a chilled bowl and beat until stiff peaks form. Add in the softened cream cheese, natural sweetener and vanilla; combine until smooth.

Place the mixture into a bendable chocolate mold(I used this muffin pan and placed it on a cookie sheet for stability). Place in freezer until frozen.

To make chocolate coating, place the cream, chopped chocolate and natural sweetener in a double boiler or in a heat safe bowl over simmering water. Heat on low heat while stirring just until chocolate melts. Remove from heat. Add in the vanilla bean seeds.

Dip frozen ice cream bites into chocolate, return to wax paper, and place in freezer to set.
Notes
NUTRITIONAL COMPARISON (per serving)
Traditional Klondike Bar = 488 calories, 35.7g fat, 6.2g protein, 35.7 carbs, 0.2g fiber
"Healthified" Klondike Bar = 148 calories, 15.2g fat, 2.4g protein, 2.4g carbs, 0.8g fiber
TESTIMONY OF THE DAY
I love comments like this!
"I am so thrilled!! (and relieved!) I just got your "Cleanse" Book today and I am sure God must have lead me to buy this as they are so many "Keto" books out there today… but for some reason, I picked yours. I SO APPRECIATE the way in which you laid out this book. For someone so new to this way of thinking, it is almost as if it were written just for me! Information on a new subject can be overwhelming, however the manner in which you laid out this book is phenomenal! Easy to digest, understand and implement! THANK YOU!!!"
Thank you for your love and support!