Easy Italian Chili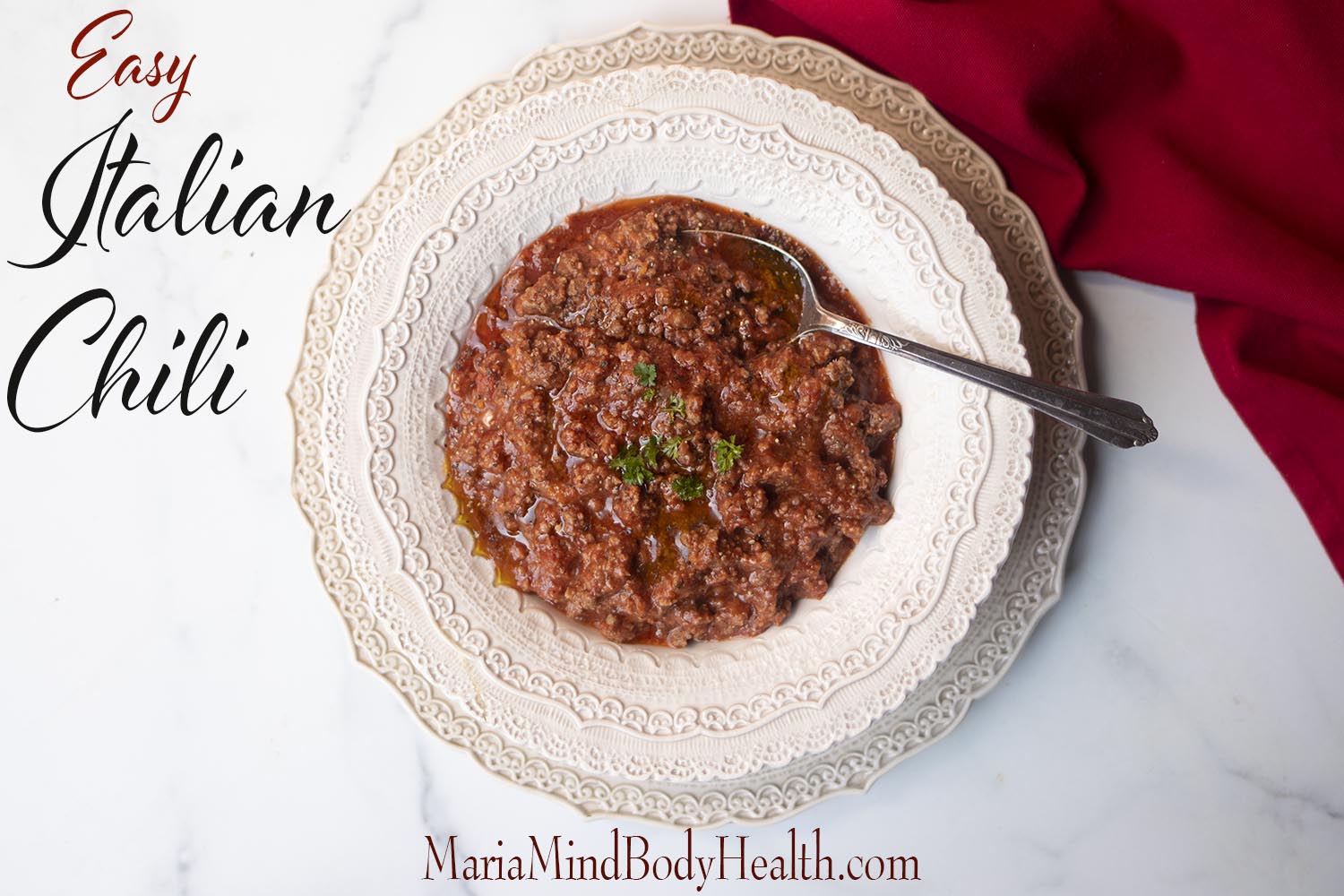 My boys have loved this Easy Italian Chili for YEARS and eat it almost daily! I can't believe I haven't written a recipe for it, but honestly, it is so simple, I just overlooked writing this easy recipe!
My whole family loves ground beef recipes, so I always have a chest freezer filled with ground beef. As many of you know, I do not like driving to the store and wasting time waiting in line. I would much rather enjoy the outdoors. That is why this Easy Italian Chili is a family go-to recipe! Everything ingredient for my Italian Chili was mailed to me! Everything from the beef, Italian Sausage, salt AND the delicious marinara sauce!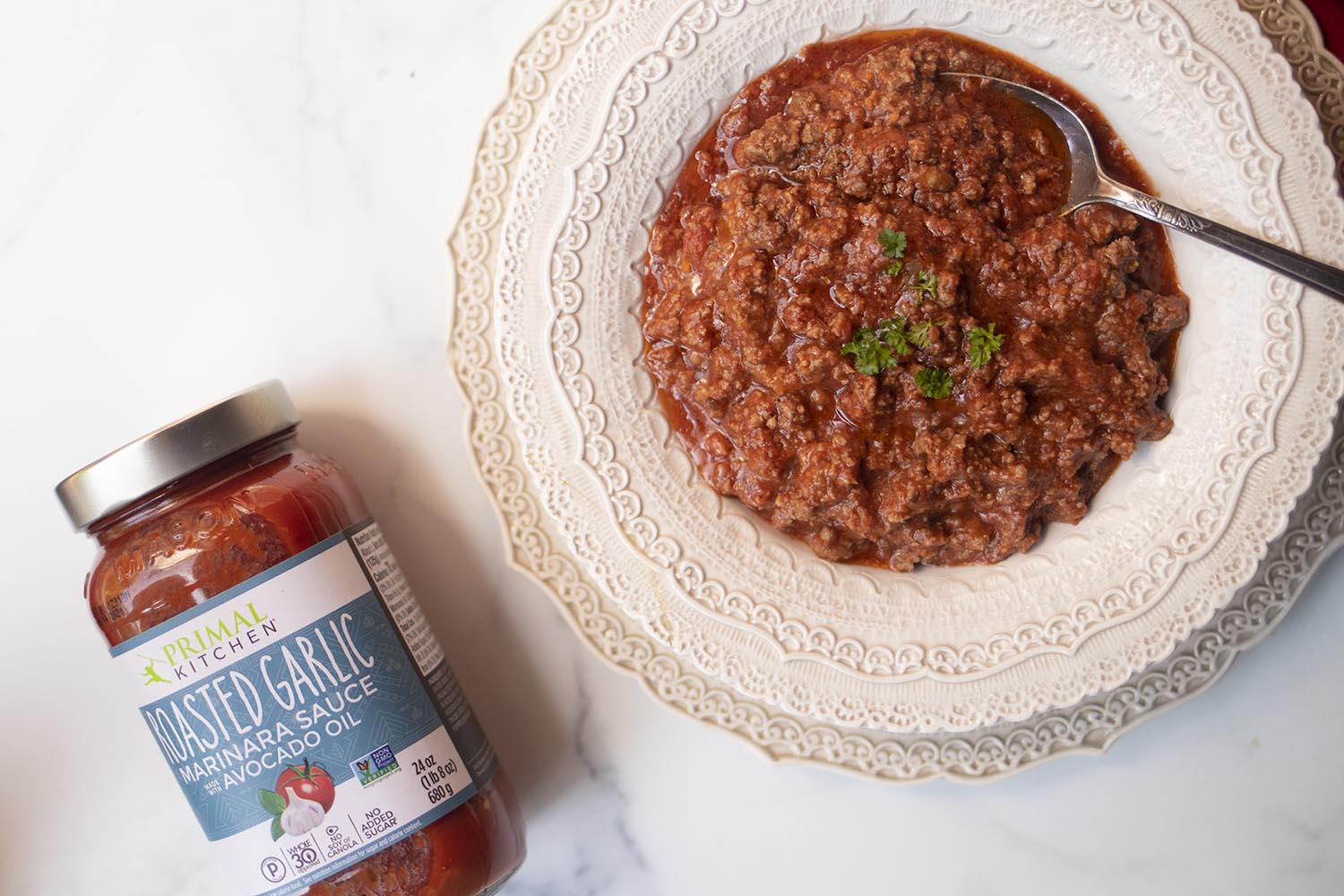 Today ButcherBox is celebrating their 5th Birthday! You all know I LOVE kind small businesses like ButcherBox!
Are you a Butcherbox member and wishing they offered deals to YOU? TODAY THEY ARE!
The coolest part is that for their birthday they are celebrating by offering an amazing deal to existing members because they want to THANK YOU for making it possible!
Instead of a Birthday Celebration, ButcherBox is having a MEAT Celebration! It's a fifth-anniversary celebration with unbelievable savings on the cuts you love. Freebies, BOGOs, and more delicious discounts await.
This awesome deal runs from Monday September 20th – September 25th! So order now to get FREE meats!
Click HERE to get the DEALS for existing Members! 
NOT A MEMBER?
Do not miss this amazing deal of FREE GROUND BEEF FOR LIFE! 
You all know that I would rather be on my outside enjoying nature rather than driving to the store and waiting in line to get groceries! That is why I get just about everything mailed to my front door and my favorite delivery twice a month is Butcherbox!
I want to give you guys a chance to try it out, so as a special gift to my followers for a limited time only, click here to sign up and you get FREE 2 pounds 100% grass-fed ground beef FOR LIFE.
If you love your first month and want to continue your subscription you'll get 2 free pounds of ground beef in every single box you receive, for the life of your subscription.

There are no excuses for not eating keto! The food is delicious and check out this YouTube video of us making this delicious Easy Italian Chili! Click HERE to subscribe to our keto YouTube Channel and tell your friends! Its a FREE and fun way to learn keto! 
Italian Chili
Instructions
Heat a large Dutch oven over medium-high heat. Crumble the ground beef and sausage into the hot pan, season with Redmond Real salt and cook until evenly browned.
Drain off excess grease. Pour in the Primal Kitchen Marinara sauce and stevia. Stir to blend, then cover and simmer over low heat for at least 20 minutes, stirring occasionally.
Taste, and adjust salt and sweetness if desired. The longer the chili simmers, the better it will taste. Remove from heat and serve, or refrigerate in an airtight container for up to 4 days. Can be frozen for up to a month.
Notes
Nutritional Information:
457 calories, 31g fat, 32g protein, 11g carbs, 1g fiber
TESTIMONY OF THE DAY
"I purchased the stomach plan. The one supplement I never heard of is incredible!! why haven't I ever heard of it. most of the other ones my GI or surgeon already had me on but the one!
Maria I believe you have saved me years of pain and more surgeries!!!

♥️

♥️

♥️

♥️

♥️

" – Laurie
Most people I consult are doing keto totally wrong. Get fast results with the my NEW Keto Packages!