THE PERFECT GIFT!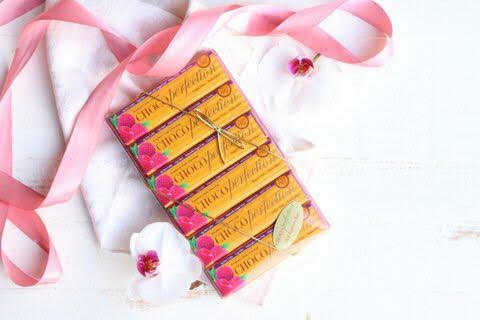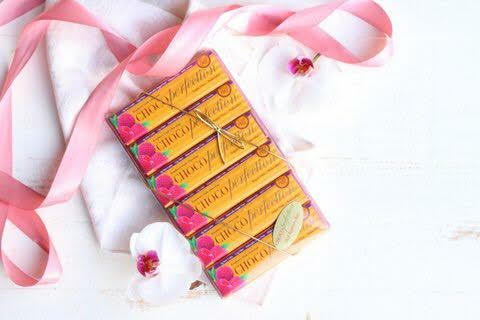 Make sure your Valentine knows your new lifestyle! There was a time when my husband Craig would give me candy and chocolate for Valentine's Day. He even picked the strawberry candies out of the bottle caps for me and gave me a huge bag of them. But now he does things that fill my love tank without the sugar! Like a lovely box of ChocoPerfection Bars!
Every time I enjoy a piece, I think of him!
Click HERE to order your loved ones a special box of keto chocolates!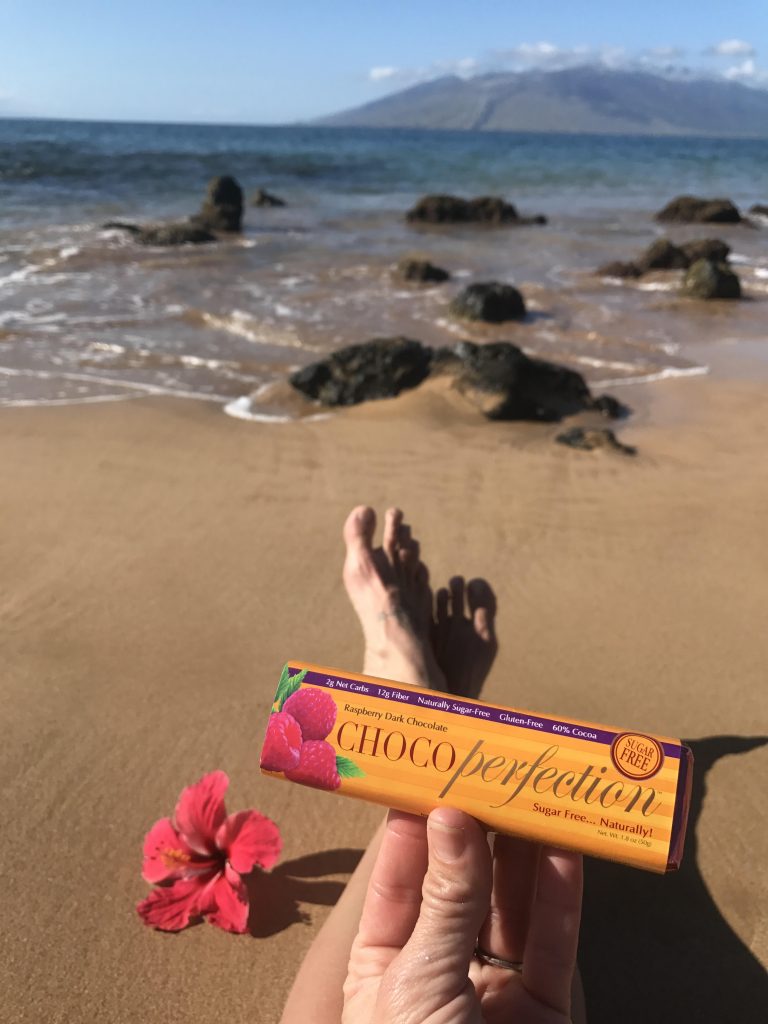 "HEALTHIFIED" CHOCOLATE RASPBERRY CHEESECAKE
CRUST:
2 TBS butter or coconut oil
1 ChocoPerfection bar (chocolate raspberry), chopped
1 cup almond flour (or hazelnut meal)
1/4 cup confectioners Swerve (or erythritol and 1/4 tsp stevia glycerite)
1 tsp raspberry extract (if desired)
1 egg
FILLING:
2 oz unsweetened baking chocolate, chopped
1/2 cup unsweetened almond milk
4 (8-oz) packages cream cheese, room temperature
1 1/2 cups confectioners Swerve (or erythritol and 1 1/2 tsp stevia glycerite)
1/4 cup unsweetened cocoa powder
1 tsp raspberry extract
3 eggs
TOPPING:
1/4 cup whipping cream
1 ChocoPerfection Bar (chocolate raspberry), chopped
2 TBS confectioners Swerve (or 1/8 tsp stevia glycerite)
1 tsp raspberry extract (if desired)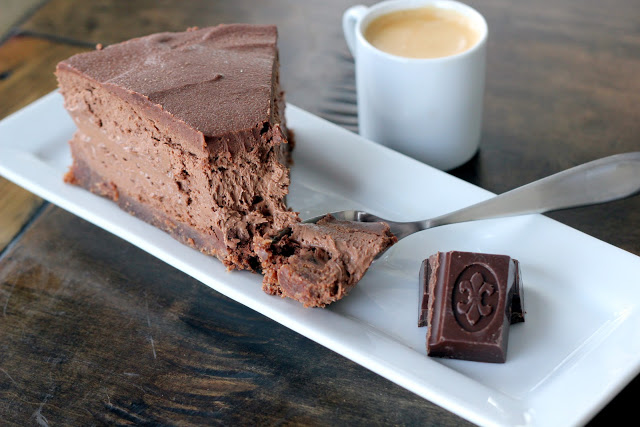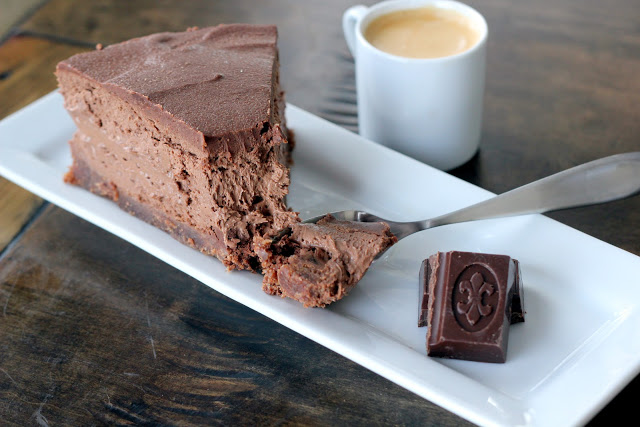 Preheat oven to 350 degrees F. CRUST: Melt the butter/oil with the chopped ChocoPerfection bar. Stir until the chocolate is melted. Add in the nut meal, natural sweetener, egg and extract (if using). Press into the bottom of an 8 inch spring form pan with 3 inch sides.
FILLING: Stir chopped chocolate and almond milk in metal bowl set over saucepan of simmering water until melted and smooth. Remove bowl from over water. Blend cream cheese, natural sweetener, and cocoa powder in processor until smooth. Blend in eggs 1 at a time. Mix in lukewarm chocolate. Then mix in the raspberries extract (I also chopped another ChocoPerfection bar and swirled that in also). Pour filling over crust. Bake for 60 minutes or until center is just set and just appears dry, about 1 hour. Cool 5 minutes. Run knife around sides of cake to loosen. Chill overnight.
TOPPING: Stir cream and chocolate in a medium sized saucepan over low heat until smooth, add in the natural sweetener. Cool slightly. Pour over center of cheesecake, spreading to within 1/2 inch of edge and filling any cracks. Chill until topping is set, about 1 hour. Do ahead: Can be made 3 days ahead. Cover with foil and keep refrigerated. Makes 16 servings.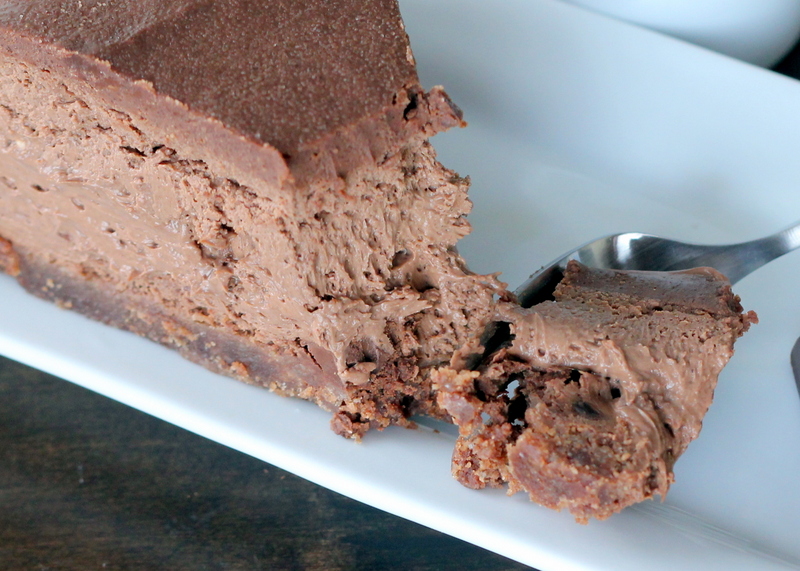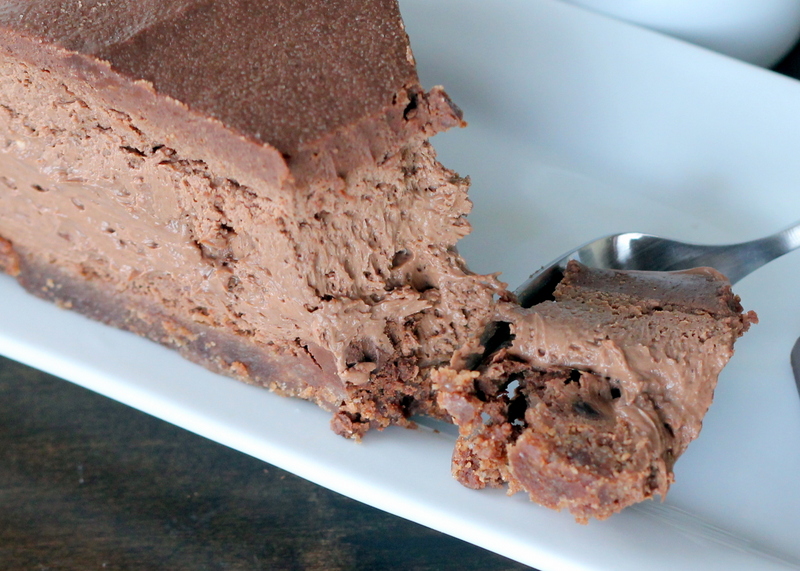 NUTRITIONAL COMPARISON (per serving)
Traditional Cheesecake = 461 calories, 29.6g fat, 7g protein, 42.5g carbs, 1.9g fiber (40.6 effective carbs)
"Healthified" Cheesecake = 298 calories, 29g fat, 7.7g protein, 7.7g carbs, 4.3g fiber (3.4 effective carbs)
Testimony of the Day
"OK…I realize this might be a little premature but here goes…I laughed yesterday! That is one thing that I noticed and really missed…I never laughed! So sad! I don't even have all my supplements yet…still waiting on one. Sleep is  better…about to try two patches of melatonin you suggested.
I'm pleased with the changes I'm seeing! Thank you! Kaye"
To get started on your path to health and healing, click HERE. I'd be honored to help you too!