Testimony of the Day
"A year ago I met Maria Emmerich for a health assessment and consultation. My main goal was to lose a few pounds. However, I had also been suffering from IBS, allergies, and many sinus infections over the past several years.Maria helped me change my diet and my life. She has a wealth of knowledge on how vitamins, chemicals and different foods can affect our metabolism, moods and energy levels. I would highly recommend her to anyone looking to make a lifestyle change, lose weight and get healthier for good, not just temporarily on the latest fad diet. She has a wealth of information on her blog, www.mariahealth.blogspot.com. The results will amaze you!

I have not had a sinus infection in 12 months and my IBS problems disappeared. No more allergy related eczema. And I lost weight (of course now gained being pregnant, but I'm smaller than I was with either of my previous pregnancies!). Feel free to ask me any questions. I highly encourage all of my friends to check out Maria's books and websites if you are serious about getting healthy!"
To get started on your path to health click HERE. I'd be honored to help you too!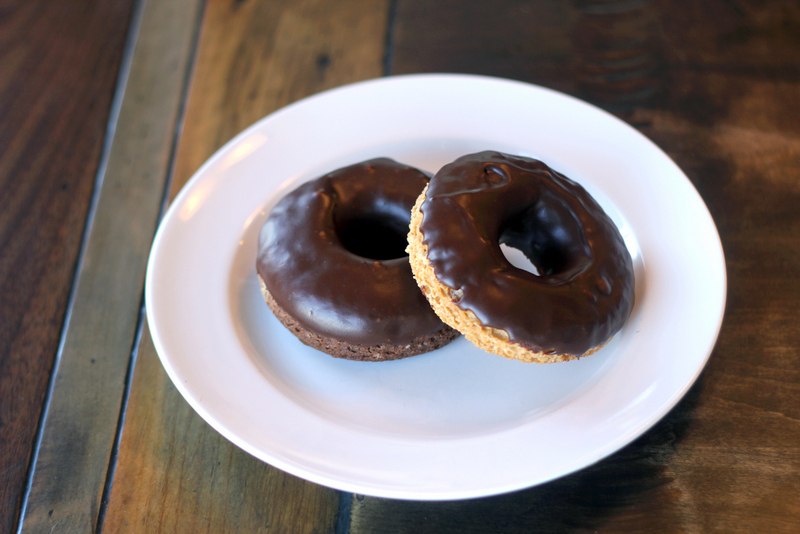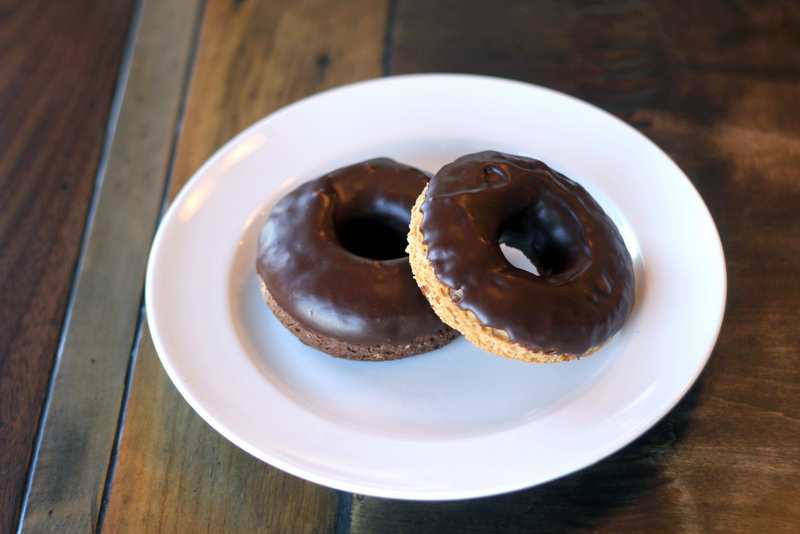 In my family we treat corn, carrots, potatoes, and white rice as if they were sweets (i.e. sugar = excess weight gain). They are all simple carbohydrates as are the products made from them (chips, cereal, rice cakes and pretzels…). So we never use alternative flours made from corn, rice or potatoes. Remember 4 grams of carbohydrates equal 1 teaspoon of sugar in our body! My new favorite is peanut flour; it is low in carbohydrates, high in protein and healthy fats. It also gives my baking a great flavor.
2 cups peanut flour
1/2 cup Swerve confectioners (or equivalent)
3 1/2 tsp baking powder
1 tsp Celtic sea salt
1/8 tsp baking soda
1 1/4 cups unsweetened almond milk
1 tsp vanilla
3 large eggs
Preheat oven to 350 degrees. Line donut or cupcake pans with paper liners or you may also grease donut or cupcake pans. Combine all ingredients in a large mixing bowl. Mix at low speed for 30 seconds while scraping bowl. Mix at high speed for 3 minutes, scraping bowl every minute. Spoon batter into greased donut pan until they are 2/3 full. Bake for 20 to 25 minutes or until toothpick inserted in center comes out clean. Cool 10 minutes in pans then move to wire rack to cool completely. Frost your peanut butter donuts with chocolate icing.
Makes 12 Donuts (per donut): 110 calories, 7.6 carbs, 3g fiber, 14g protein!
CHOCOLATE ICING:
6 TBS unsweetened cocoa powder
1/4 cup butter
1/4 cup Swerve confectioners (or equivalent)
1/4 cup vanilla almond milk
1/2 tsp vanilla extract
To make the frosting, Melt together the 6 tablespoons of cocoa and butter; set aside to cool. In a medium bowl, blend together the sweetener, almond milk and 1/2 teaspoon vanilla. Stir in the cocoa mixture. Spread over cooled donuts and enjoy!
OR EASY FROSTING:
1 ChocoPerfection Bar
2 TBS unsweetened almond milk
Melt the chocolate, mix with almond milk. Then spread over donuts. Makes 8 donuts.
NUTRITIONAL COMPARISON (per serving)
Traditional Cake Donut = 360 calories, 20g fat, 4g protein, 40 carbs, 1g fiber
"Healthified" Donut = 144 calories, 8.7g fat, 12g protein, 7.9 carbs, 3.9g fiber