Chocolate Eclair Dessert
My chocolate eclair dessert is just one of the many recipes you will find in my cook book.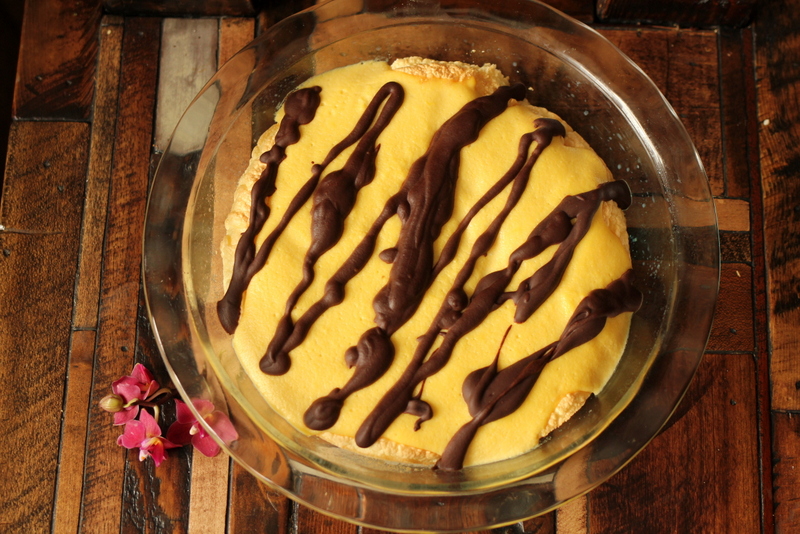 Chocolate Eclair Dessert
Ingredients
3 eggs, separated
3 oz cream cheese (softened) OMIT IF DAIRY ALLERGY and add reserved yolks
⅛ tsp cream of tartar
4 TBS Swerve or 1 tsp stevia glycerite
CUSTARD FILLING:
6 large egg yolks
½ cup unsweetened almond milk
¼ cup Swerve (or erythritol and ¼ tsp stevia glycerite)
¼ cup butter or coconut oil, melted
CHOCOLATE (EASY OPTION):
4-6 TBS unsweetened almond milk
CHOCOLATE (Homemade OPTION):
2 TBS butter or coconut oil
1 oz unsweetened baking chocolate
10 TBS heavy cream or coconut milk
¼ cup cups confectioners Swerve
1 tsp stevia glycerite
Instructions
Preheat oven to 300 degrees F.
Separate the eggs and whip the whites and cream of tartar until very stiff (I use my beloved stand mixer and let it go for 5 minutes).
Slowly sift in the protein powder into the whites.
Combine softened cream cheese (OR YOLKS) and natural sweetener.
Using a spatula, very gently fold the cream cheese into the whites.
Spray a lasagna pan with coconut oil spray and spoon the mixture into the pan.
Bake for 18 to 20 minutes.
Remove from oven and let cool.
To make the CUSTARD: Whisk egg yolks, almond milk, and natural sweetener in medium metal bowl to blend.
Slowly mix in the melted butter so the eggs don't cook unevenly.
Set bowl over saucepan of simmering water.
Whisk mixture constantly and vigorously until thickened and instant-read thermometer inserted into mixture registers 140°F for 3 minutes, about 5 minutes total (or coats the back of a spoon).
Remove mixture from over water and chill for at least 1 hour in the fridge. (It can be prepared 1-3 days ahead and refrigerated. Re-whisk before serving.)
Place onto cooled bottom layer.
To make CHOCOLATE EASY OPTION: Chop the bars into small pieces.
In a double boiler or microwavable bowl, combine ingredients.
Microwave for 30 seconds. Stir well.
Drizzle onto éclairs and let rest on cooling rack until glaze has set.
To make HOMEMADE CHOCOLATE: Place the butter and chopped chocolate in a double boiler (or in a heat safe dish over a pot of boiling water).
Stir well until just melted (don't burn the chocolate!), add in the cream, and natural sweetener.
Stir until smooth and thick.
Smooth all over the top of the cooled custard.
Notes
NUTRITIONAL COMPARISON (per serving)
Traditional Eclairs: 387 calories, 34g fat, 3g protein, 39g carbs, 0.6g fiber (38.4 effective carbs)
"Healthified" Eclairs: 363 calories, 33g fat, 15.1g protein, 3.8g carbs, 1g fiber (2.8 effective carbs)
If you would like to help out a small family, rather than large business, I am happy to announce that you can now get my books as a high quality ebook that works on any platform. This is an ebook format that works on any computer or mobile device. It is a beautiful pdf that has all the full color pages and layouts as the printed books with click-able table of contents and searching capabilities. This is extremely useful when trying to find a recipe. These books are much higher quality than the ebook platforms (kindle, apple). Plus, most of the profits don't go to Amazon or apple! Just go here to get your copy!
Click HERE or select "My Books" above to get your copy now! Thank you all for your love and support!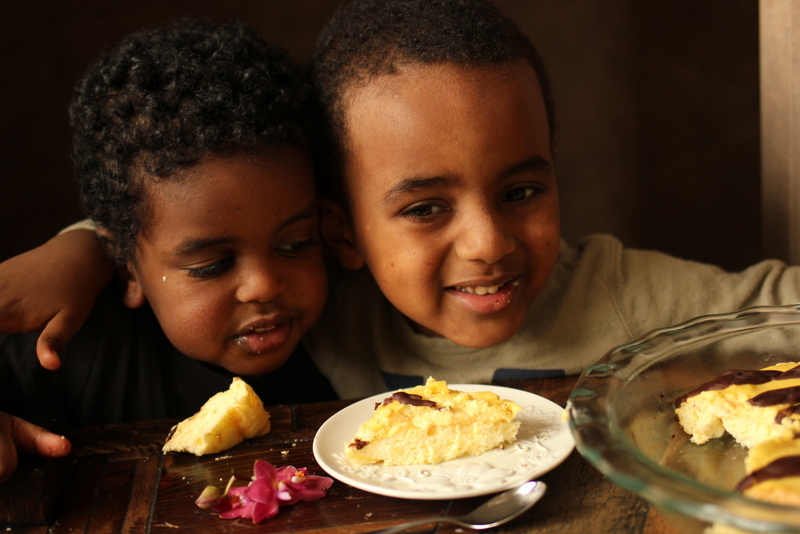 Testimony of the Day
In 2001 I felt like crap! Depression, anxiety, exhaustion, adrenal fatigue, hypothyroidism, mononucleosis, candida over growth, Celiac's disease, and an abundant of other food sensitivities. All unknown at the time. I just knew I hurt mentally, emotional, spiritual, physically, psychologically and I didn't know why. No one did. I was a full blown vegan.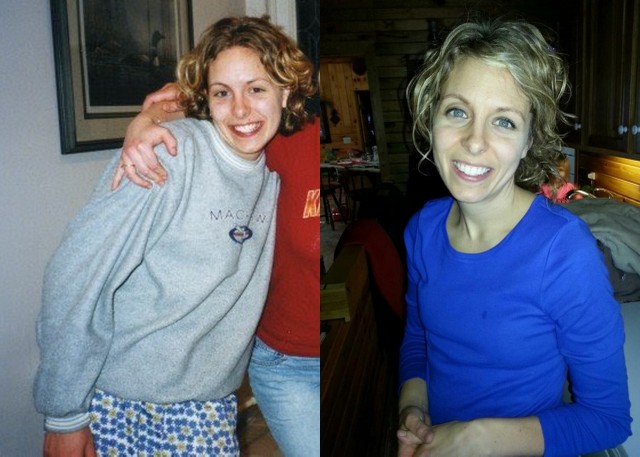 With Maria's guidance of supplements and staying 100% compliance to her diet, my gut has finally healed, my emotional health completely stabilized, my acne gone, excess pounds gone, brain fog gone, tired / fatigue gone. I am the healthy image I longed to be. It took time, persistence, patience, and self-discipline. It has been a journey that has paid off!" Lacy
Click HERE to start your journey to a keto-adapted diet!