Testimony of the Day
Hi Maria! I'm Alexis. Military wife, mother of a six-year-old boy, a 3-year-old girl. My husband is deployed right now. This all started after Christmas of 2010.
I was horrified to see a picture of myself during the holidays looking like a blob. This particular holiday I had put on at least 10lbs. 10 LBS! over the course of 2 weeks. I had told myself after having my daughter the year before, and even after having my son in '08 (I was 301 when I went into the hospital to have him), that I was going to be what I should be, what I deserve to be, for the children, for my husband, for myself. Everything ended up being a constant struggle of starvation and binge eating that was getting me nowhere fast. I've always been huge. I can remember at the beginning of middle school tipping the scales at 200. But, that picture was it for me. No more.
I started out with weight watchers. People lose weight on this program, right? I was losing some weight but just not as quickly as I had hoped to. I ran across a company that has some pretty great products with people having amazing results! After seeing what the distributors of these items were telling people to eat, it appeared to me that they were starving themselves to get the results so quickly. I still bought into the company but applied my own ways of eating. Healthy Whole Grains with lots of fruits and veggies along with all fat-free items! That year in 8 months I lost 50 lbs. Not bad right? But I always craved, always longed for cake, chocolate, potato chips! I fell right back into my old patterns and put on 30 lbs 🙁
I had pains. Carpel tunnel mostly. I swore my bed was made out of rocks and cursed the day I bought the stupid thing. I woke up every morning feeling like I had been beaten. Then came (what I swear was gall bladder pain) acid reflex, It just wasn't coming up, it was sitting there burning in my stomach area? Oh, I call it the great pain… for hours I would sit and cry, sometimes it would bring me to the point of vomiting. I was prescribed one of those pain go away quickly meds. It worked, but I hated being on meds for the pain.
My mother introduced me to the book, Wheat Belly. With reading the book she went in for testing and found out she in fact was allergic to wheat along with an array of other things. I never went in for the testing but after seeing how she lost weight and her sending me the book, I read it. I actually cursed up a storm the whole time I read this book! I KNEW THE FOOD WE ATE WAS HORRIBLE FOR US! Anyway, through being a part of the WB community, I found you! You are so inspiring. The first book I purchased was The Art of Healthy Eating KIDS cookbook. They are the ones I really want to help from falling into these vicious ways. I just recently bought the Healthy Metabolism book which I am so EXCITED about. I'm reading away. But just by doing the little bit that I have, I'm down to 215 at the moment. Started out around 280 Feb 2011 around 250 in March of this year. My arm pains are still diminishing, I love my bed and can not wait to sleep in it. Oh, and the great pain is gone, no meds. I know I'm just beginning my journey and my family's journey. I do have a long way to go. More bad habits I need to drop and healthy ones to gain (MORE EXERCISE), but I thought I would share. Thank you! -Alexis
Everyone was all up in arms when Dr. Oz featured a segment on arsenic in apple juice, but did you also know it is found in non-organic chicken? But what is more concerning is the high levels of estrogen in chicken. Farmers have full knowledge that the estrogen will cause the animal to mature faster. Time magazine featured a groundbreaking study of 17,000 girls at 8 years old. 15% of these girls are going through early puberty. This October 2000 cover story, cites that some chemicals mimic estrogen and it is the increase in consumption of these chemicals for early puberty in children. What else are these estrogenic chemicals doing?!!!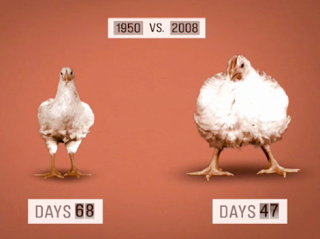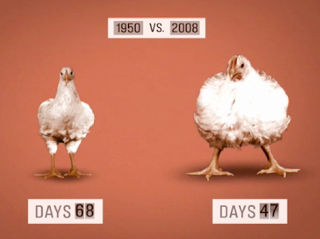 If you suffer from PMS, staying away from non-organic chicken is worth your money. The most common sign of PMS is weight gain just before a period caused by water retention. Other signs include breast tenderness and body temperature is decreased to about 97F because the increase in estrogen decreases the sensitivity of the thyroid receptor.
The bloating of PMS is just like the bloating in estrogen-filled chicken. Scientists now believe that these chemicals in our modern-day life that mimic estrogen are the cause of PMS; also increasing breast and endometrial cancer.
To cure PMS is to get rid of the xenoestrogens in your life. Xenoestrogens are fat-soluble and are stored in the body fat. I have many charts about what foods to eat and not to eat to balance all of our hormones (testosterone, leptin, ghrelin, thyroid, estrogen, cortisol, and others) in my book: Secrets to a Healthy Metabolism.
It can take years to get rid of these chemicals out of the body fat. You can speed up the process through exercise and sauna because the sweat carries the toxins out. Also Estrofactors, from Metagenics, helps speed up this process (click HERE to find).
Post-menopausal women must also listen up. They often say to me: "I don't take any form of estrogen. Why do I have too much?" The sad truth is that estrogen comes from our food choices. Our bodies make more estrogen when we eat too many processed carbohydrates. Insulin, the master hormone, is secreted from the pancreas in response to sugar and processed carbohydrates. Insulin stores fat and also causes our bodies to make more estrogen. This link to extra estrogen is also connected to Polycystic Ovarian Syndrome; which can cause fertility issues in young women.
So try this low carb, estrogen-free chicken soup!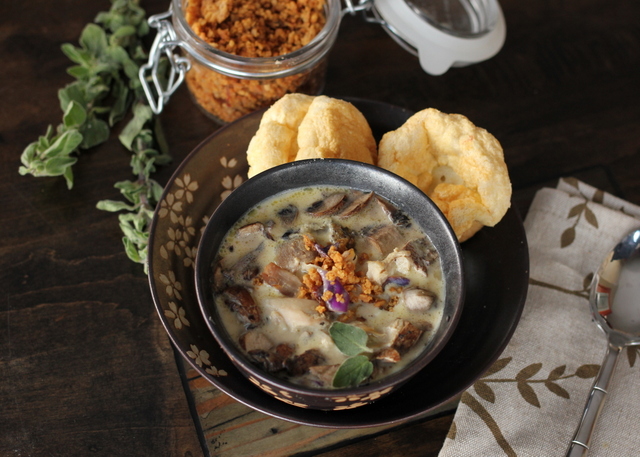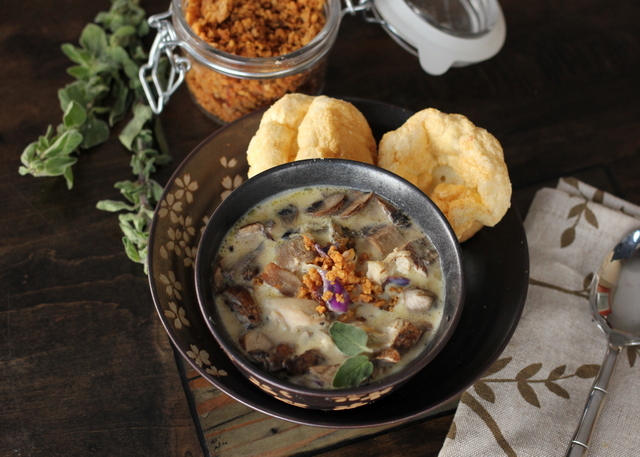 1/2 cup chopped onion
2 stalks celery, chopped
1/4 cup butter or coconut oil
1 1/2 tsp garam masala (or curry)
4 cups chicken broth
1/2 cup jicama, chopped
1/4 cup cauliflower "rice"
1 skinless, boneless chicken breast, cubed
Celtic sea salt to taste
Fresh ground black pepper to taste
1 pinch dried thyme
1/2 cup coconut milk (or more if you want a creamier soup)
OPTIONAL: Chicken cracklings for crunch!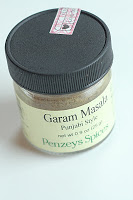 CAULIFLOWER "RICE": Place the cauliflower heads into a food processor (click HERE to find the one I use), pulse until small pieces of 'rice.' Set aside.
Saute onions and celery in butter in a large soup pot. Add garam masala spice (or curry), and cook 5 more minutes. Add chicken stock, mix well, and bring to a boil. Simmer about 1/2 hour. Add jicama, cauliflower rice, chicken, salt, pepper, and thyme. Simmer 15-20 minutes. When serving, add hot coconut milk. Makes 6 servings.
NUTRITIONAL COMPARISON (per serving)
Using Cream/Rice/Apple = 213 calories, 13 carbs, 1.4g fiber, 6.2g protein, 16g fat
Using Coconut Milk/Cauliflower/Jicama = 171 calories, 3.8 carbs, 1.4 fiber, 7.9g protein, 13 g fat
Jicama is a very low calorie and low carbohydrate root vegetable. It contains only 35 calories per 100 g. It is also very high in quality phyto-nutrition profile comprises of dietary fiber, and anti-oxidant. It is one of the best sources for dietary fiber and an excellent source of oligofructose inulin, a soluble dietary fiber. The root pulp is 13% of fiber. Inulin is a zero-calorie, sweet inert carbohydrate and does not metabolize in the human body, which makes the root an ideal sweet snack for diabetics and dieters.