Campfire Packets
TESTIMONY OF THE DAY
A great 30 Day Meal Plan photo testimonial!: "Went and renewed my license since my weight loss. Wow what a difference. Ill take the one on the left any day. Lol"
If you want to get started on a path to health and healing, click HERE. A year from now you will thank yourself!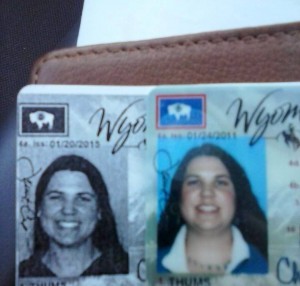 FUELED BY FAT
I was featured in September's Issue of Muscle and Fitness. The article was "Fueled By Fat."
No carb loading for our keto family! Even on our camping trips!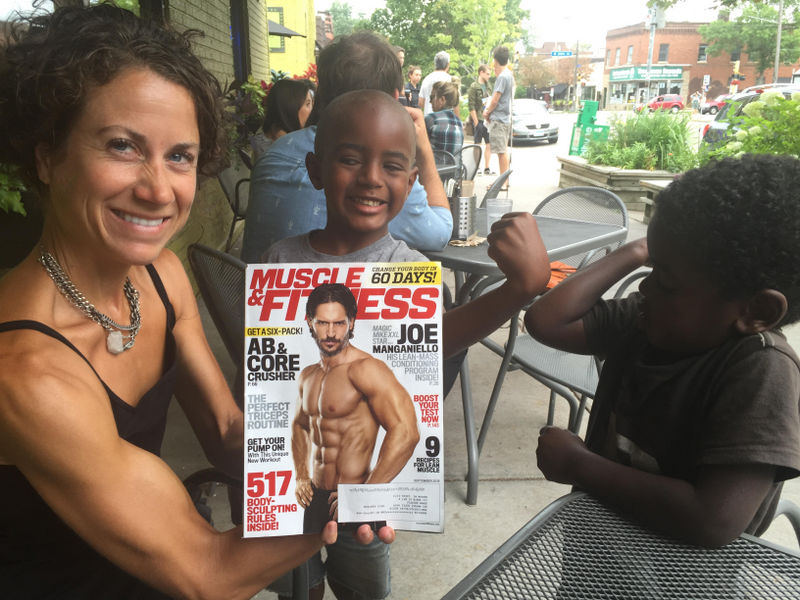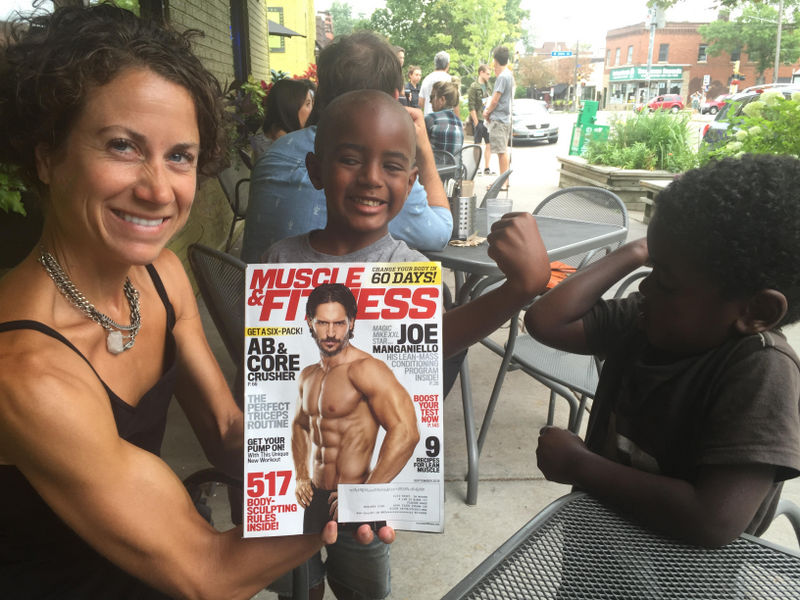 I adore camping. Everything about it… everything down to the dirty ketchup. My birthday always lands around Labor Day and I always ask to go camping for my present.
When I first watched this comedian talk about how goofy the idea of camping is I laughed so hard my belly hurt! It is so true how she jokes that people leave their nice comfy homes with large kitchens and soft beds drive hours into the woods to live in a community in tents with no running water, a campfire to cook over and dirt everywhere. Yep, I love it.

When I was a teenager my parents understood my love for camping and you could often find me and my dog Teva camping alone. My parent's friends often second-guessed their judgement and my safety but my mom said at least we know what she is doing and she isn't partying or drinking. Of course, this was before cell phones so when I think about it, I probably would have been nervous of my teenager camping alone but I am grateful for the trust of my parents.
One thing people find difficult is eating keto while camping or on vacation. So for those of you camping this weekend here is my idea for you… Campfire Packets. We always made these when I went to Camp Forest Springs as a child and here is our easy twist.

Someone commented that I should use parchment in between the aluminum foil is so the heated aluminum doesn't leach into the food. It is now updated.

Sausage and Braised Cabbage
Ingredients
1 medium head purple or green cabbage
1 pound Kielbasa sausage
¼ cup diced yellow onions
¼ cup butter (or other fat if dairy sensitive)
2 teaspoons fine ground sea salt
1 teaspoon fresh ground black pepper
Instructions
Start campfire or grill so it has established coals.
Lay out 2 sheets of aluminum foil that are 12 by 12 inches as well as 2 sheets of unbleached parchment paper that are 12 by 12.
Lay 1 sheet of aluminum foil down on a counter topped with parchment. Liberally grease the parchment or if doing in the oven a 13 by 9-inch baking dish with bacon fat.
Cut the cabbage into 6 wedges, keeping the core attached so the leaves stay intact after cooking.
Lay the wedges in the greased tin foil or dish in a single layer.
Cut the Kielbasa into 1 inch long pieces and place in the foil. Add the diced onion. Cut the butter into ¼ inch pieces and place all over the cabbage.
Season well with the salt and pepper.
Seal tightly with a layer of parchment then aluminum foil wrapping the ends tightly and place over hot coals in the fire or in the oven. Cook for 10 minutes.
Gently flip the packet and cook another 10 minutes.
Remove from heat. Once the foil is cool to the touch, unwrap and enjoy right out of the packet if desired!