Testimony of the Day
"Hi, Maria,
It's been about 6 months since I found you. What a great 6 months it's been! I'm down 52.5 pounds. I was taking over 500 prescription and non-prescription pills a month for severe IBS, acid reflux, asthma, headaches etc. I had just turned 30 and was at my heaviest! I had been a long time "points" member, and was gaining weight while eating my whole grains and fruit by the pounds! Fruit doesn't count as points you know!!! What a wake up call when I found your blog and became your client! I wanted to share some before and after pictures with you, although I am still a work in progress. Thanks again Maria, you have truly changed my life for the better.
Tanya"
Way to go Tanya! Keep up the great work!
New Advanced Keto meal plans! Are you stuck and can't get past that plateau? Want to lose weight and heal fast? We have new Advanced Keto Meal Plans available that get you on the path to health faster than ever. Available alone in my Intro Package or part of my 30 Day Accelerated Meal Plan Package. My most advanced and best Keto meal plans are  HERE.



I love this little tea shop called The Tea Garden. They serve something called "Bubble Tea." The unique ingredient of Bubble Tea is tapioca pearls, but in this case, I used Miracle Rice.
Tapioca pearls are about the size of pearls and they have a consistency like gummy candy, but Miracle Rice creates the same gummy texture. The big difference is in the nutritional value. The carbohydrates in tapioca pearls are starch where Miracle Rice is made from fiber.
A typical "Bubble Tea" drink at The Tea Garden uses between 25 and 75 of these tapioca pearls, and each pearl contains 14 calories of pure starch. So that means that just the tapioca in the drink is hundreds of calories. And that's without the sugar! Most "Bubble Teas" range from 400 – 1000 calories, depending on the size and the ingredients.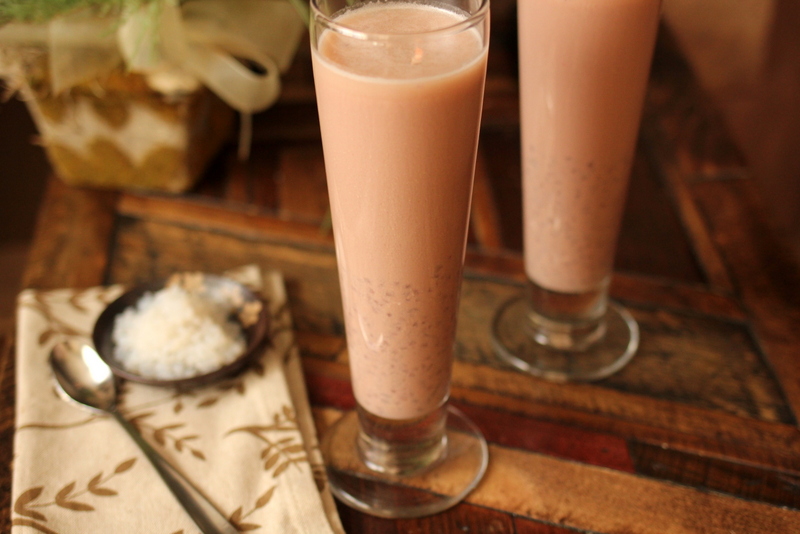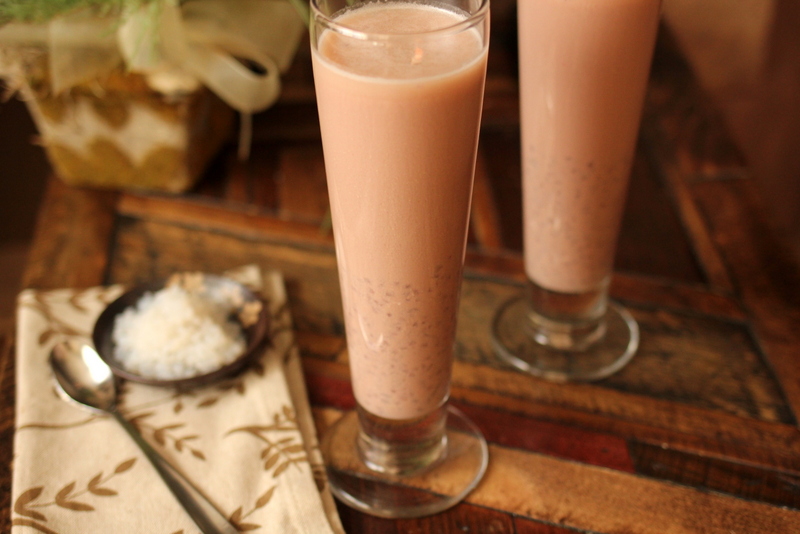 "HEALTHIFIED" BUBBLE TEA:
1 cup unsweetened vanilla almond milk
1 cup Miracle Rice
1 cup brewed  tea (blueberry, strawberry, coconut chai)
1 tsp stevia glycerite
1/2 tsp flavor extract of your choice (blueberry, pineapple, strawberry)
1 cup crushed ice cubes
In a large bowl, add almond milk, Miracle Rice, tea, natural sweeteners and extract. Stir until the mixture is well combined. Add the ice cubes, and shake so the whole drink can get cold. Pour into a glass. Makes 1 serving.
NUTRITIONAL COMPARISON (per serving)
Traditional Bubble Tea = 280 calories, 67.9 carbs, 0.5g fiber
"Healthified" Bubble Tea = 30 calories, 3 carbs, 1g fiber