Success Story!
"My story begins with my three year old son and his journey through cancer. Our family had already discovered the "Maria Way" a few years ago but we had not fully put it into practice. A little over a year ago, tragedy hit when we discovered our little 3 year old boy had a five pound cancerous tumor attached to his kidney. After major surgery and a five day hospital stay, we knew we needed to change our nutrition. If there were ever a time for taking drastic measure it was then. We consulted with Maria and cleaned out every ounce of sugar and grains from our house. 
Our young family of four all adopted a new way of eating, a new way of life. Since I have such a loving committed wife who took care of most of the cooking, you could say I was more or less along for the ride. I was surprised to find that this journey had many unexpected benefits right from the start.
When we began eating the "Maria Way," I weighed in at over 200 pounds. Just a few months later I had lost just over 40 pounds. I have had multiple knee surgeries and suffer from arthritis and joint pain, however since we kicked the grains and sugar I have little to no soreness ever. Stairs were and issue are no longer are. I sleep through night regularly now and my energy level is through the roof. You could say the kids also had this same benefit!
Though this way of eating (menu planning/prep work/etc) can be difficult at times it has brought our family together in love, and in the kitchen! Our son has been doing fantastic with perfect check ups. Our family has been learning about new foods and how to be betters cooks and could not have done it without Maria's help."
To get started on your path to health, click HERE.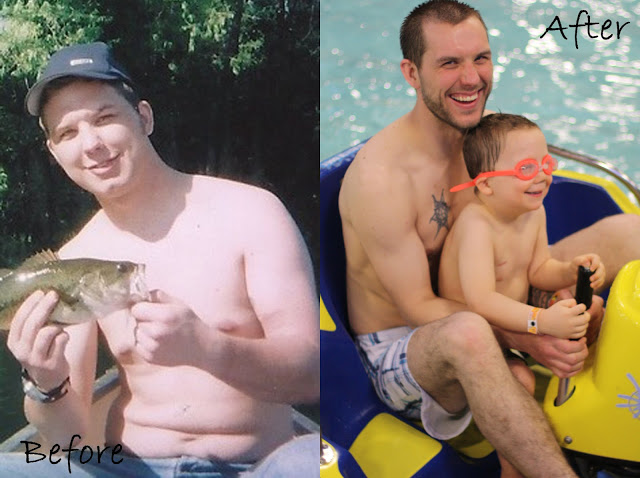 Quiche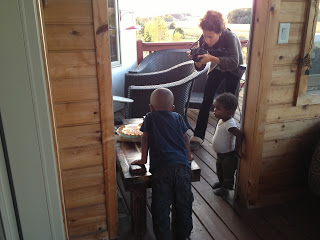 The boys eagerly awaiting a taste of the finished product!
This would be a great addition to your Easter brunch! In this recipe, I swapped out the heavy cream and used my cheese sauce recipe which uses broth and a little cream cheese instead of heavy cream and cheese. This adds a ton of flavor with less calories!
More recipes like this can be found in my new book: The Art of Healthy Eating: Savory. Thank you all for your support in purchasing my books! Without you, I couldn't give out free information and recipes.
Great deals on Nut and Seed Flours
Great news!  If you use this link for your Nuts.com flour orders I can a little percentage that enables me to buy flours to experiment and make more great recipes!  So stock up on one of these great "Maria Approved" flours:
Almond Flour (I buy the 25 pound bag and keep extra in the freezer, only $4.29 a pound!)
Coconut Flour
Peanut Flour
Hazelnut flour
OR Pumpkin seed flour
Just Click HERE.  Thanks so much for your support! 🙂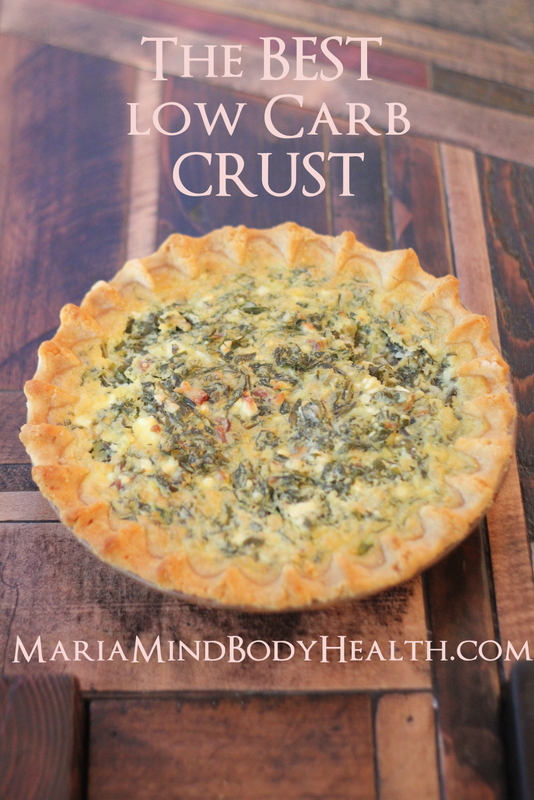 "HEALTHIFIED" QUICHE: 
CRUST:
1 1/2 cups blanched almond flour
1 1/2 cups freshly grated Parmesan cheese
1/4 tsp Celtic sea salt
1 egg
SWISS SAUCE:
1 TBS butter
1/2 cup chicken/beef broth
1 cup grated Swiss cheese
4 oz cream cheese
1 tsp Celtic sea salt
FILLING:
12 slices bacon
Cheese Sauce (from above)
1/3 cup minced leeks (less starch than onions)
4 eggs, beaten
3/4 tsp Celtic sea salt
1/8 tsp cayenne pepper
Preheat the oven to 325 degrees F. For the tart shell, combine the flour, cheese and salt and mix well.
Add the egg and mix until the dough is well combined and stiff. Press pie crust into pie dish or tart pan. Bake the crust for 12-15 minutes, or until it starts to lightly brown.
To make the Cheese Sauce: Melt butter in a medium saucepan over medium heat. Add in the rest of the ingredients and combine; season with the salt and pepper.
Meanwhile, place bacon in a large skillet, and fry over medium-high heat until crisp. Drain on paper towels, then chop coarsely. Sprinkle bacon, into pastry shell. In a medium bowl, whisk together cheese sauce, leeks, eggs, salt and cayenne pepper. Pour mixture into pastry shell. Bake 15 minutes in the preheated oven. Reduce heat to 300 degrees F (150 degrees C), and bake an additional 30 minutes, or until a knife inserted 1 inch from edge comes out clean. Allow quiche to sit 10 minutes before cutting into wedges. Makes 8 servings.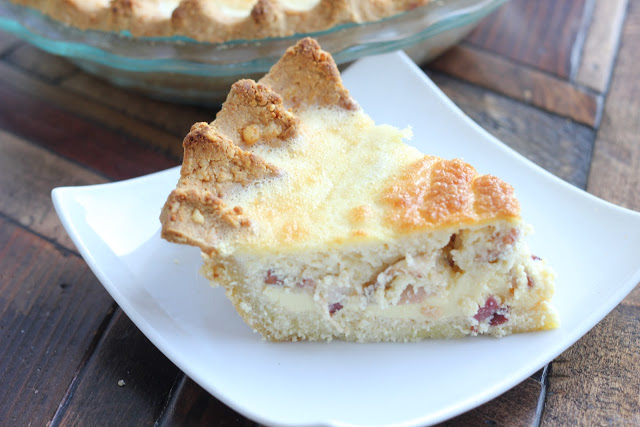 NUTRITIONAL COMPARISON (per serving)
Traditional Quiche Lorraine = 561 calories, 48g fat, 14g protein, 20g carbs, 1g fiber (19 effective carbs)
"Healthified" Quiche Lorraine = 375 calories, 29g fat, 20g protein, 7g carbs, 2.3g fiber (4.7 effective carbs)