TESTIMONY OF THE DAY
Phone Client Testimony:
"Hey Maria, I am 4 days into Keto and have lost 4lbs!! Woo woo
I had all my blood work done today like you recommended. Hormone tests won't be back for 3 weeks.
I am already sleeping better.
And get this – I haven't had an antacid since Monday and I am Not having ANY heartburn (or tummy trouble)!! I don't know what to think about this!! Blows my mind!!!" – Robin
If you want to get started on a path to health and healing, click HERE. You will not regret it!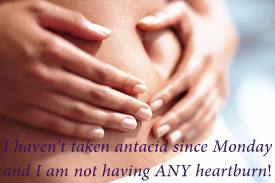 Want to try out Beauty Counter products? 
I was enjoying a pot of tea with my friend Kristen and she told me a story about when her daughter was 3 and was acting drunk. It scared the living daylights out of her. What has she gotten in to? After digging into the cause, she discovered that her daughter got into hand sanitize and it soaked into her bloodstream through her skin!
Yep, our skin is our largest absorbing organ. Pharmaceutical companies know this! Have you heard of the patch? Are you on Progesterone cream? Many times creams are better absorbed than pills because they are so readily absorbed. But with that fact, so are any topical products you put on your skin!
I wasn't always aware or cared what I put on my skin. There was a time I used Jergen's Natural Glow for a fake tan. But just as I took baby-steps to clean out my kitchen pantry, I realized I had to take steps and clean out what I was putting on my skin as well as my family's skin.
I started with shampoo and conditioner, then switched sunscreen, and over time my whole bathroom pantry was something I was proud of just like my kitchen pantry.
If you are interested in taking the next step to health and cleaning out your bathroom "pantry" like I have, you must check out Beauty Counter products! It is the only brand I have found to be consistently true to not putting any harmful chemicals in their products.
CLICK HERE to see all the beauty counter products.
SAMPLE PARTY
If you live in the Minneapolis/St Paul area you can stop by this Sample and See party!  You can sample the products and have drinks.  Please RSVP to both email addresses listed below.