Testimony of the Day
"I started to follow Maria last March 2013, my before picture that in portuguese says "Antes" it looks like I was pregnant but I wasn't, my baby had almost 1 year old at that time, I was a type 2 diabetic, and I`m not anymore, I have hypothyroidism, and I was always anxious, nervous, tired. I used to have migraines and trouble to sleep, not anymore! I have 3 kids under 5, and now I have the energy that I need to take care of them and play with them, I just love to be on my own skin now, my "Hoje" pic shows how I look today with 50lb down, I fell like my real me again, life is great! thanks Maria for everything, I can't thank you enough!" – Cynthia
To get the results like Cynthia, click HERE for easy to follow keto-adapted meals.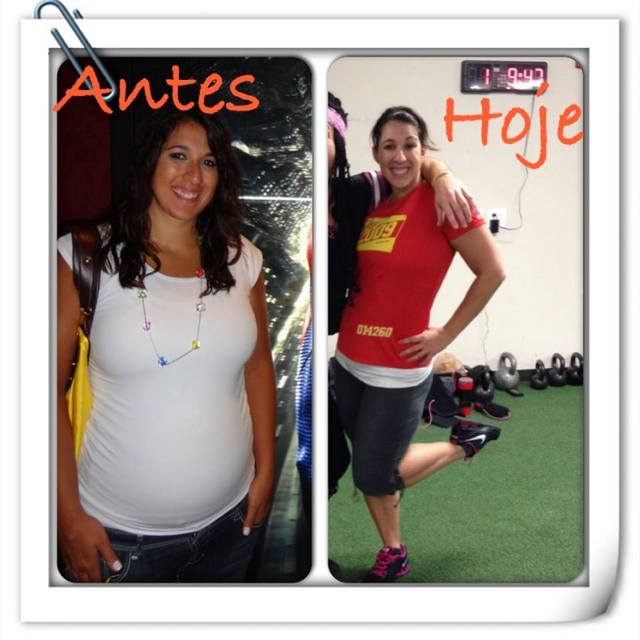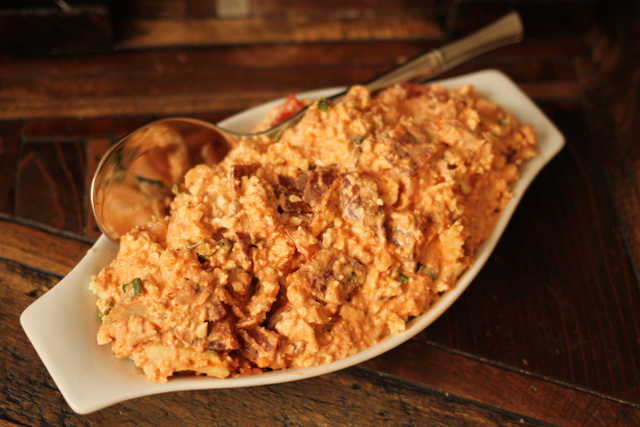 This is a very flavorful side dish that goes great with shrimp!
Bacon Carolina
Ingredients
1 (1/2-pound) piece slab bacon, cut crosswise into ¼-inch-thick pieces
1¼ cups finely chopped onion
⅔ cup finely chopped celery
2 garlic cloves, minced
½ tsp dry mustard
¼ tsp cayenne
¼ tsp hot smoked paprika
½ cup chicken bone broth
½ cup tomato sauce
3 cups "riced" cauliflower
2 TBS unsalted butter
½ tsp Iodized sea salt
Instructions
Cook bacon in a 4-quart heavy pot over low heat until some of fat is rendered, about 5 minutes. Add onion, celery, and garlic and cook, stirring occasionally, until vegetables are softened but not browned, 7 to 8 minutes. Stir in spices.Add stock and tomato sauce and bring to a boil. Stir in cauliflower rice and simmer, uncovered, stirring occasionally, until some of liquid is absorbed and cauliflower is cooked through, about 5-7 minutes. Stir in butter, salt, and pepper to taste, then remove from heat and let stand 5 minutes.
Notes
NUTRITIONAL COMPARISON (per cup):
White Rice = 242 calories, 53 carbs, 0 fiber
Brown Rice =218 calories, 46 carbs, 4 fiber
Cauliflower "Rice" = 28 calories, 3 carbs, 1 fiber