Testimony of the Day
"I started to follow Maria last March 2013, my before picture that in portuguese says "Antes" it looks like I was pregnant but I wasn't, my baby had almost 1 year old at that time, I was a type 2 diabetic, and I`m not anymore, I have hypothyroidism, and I was always anxious, nervous, tired. I used to have migraines and trouble to sleep, not anymore! I have 3 kids under 5, and now I have the energy that I need to take care of them and play with them, I just love to be on my own skin now, my "Hoje" pic shows how I look today with 50lb down, I fell like my real me again, life is great! thanks Maria for everything, I can't thank you enough!" – Cynthia
To get the results like Cynthia, click HERE for easy to follow keto-adapted meals.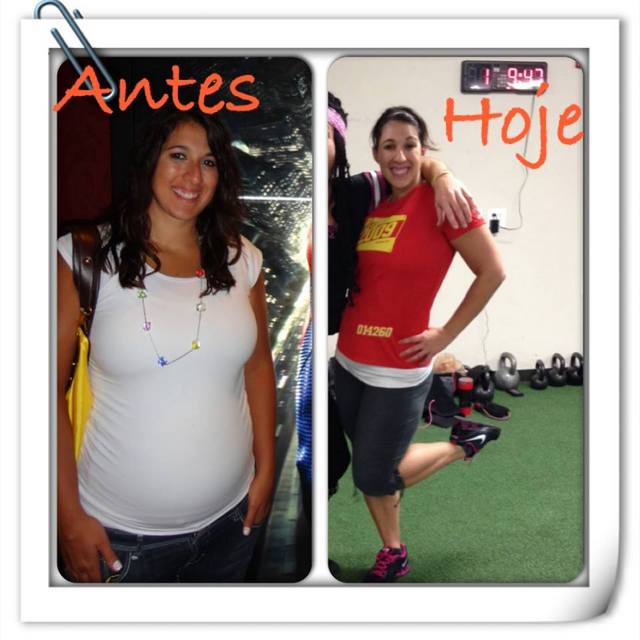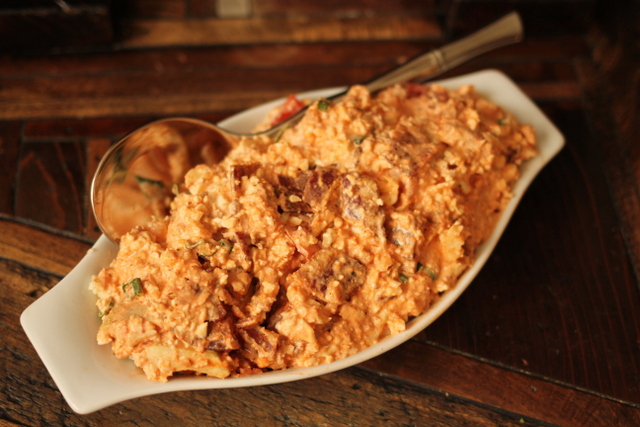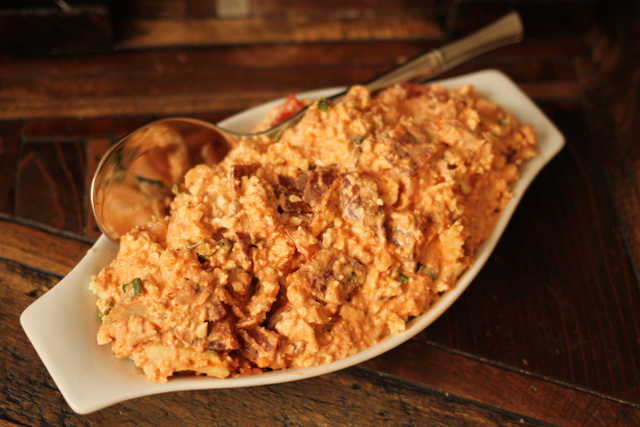 This is a very flavorful side dish that goes great with shrimp!
SUGAR FREE BACON
It is hard to find bacon without sugar and if you do, it is really expensive! That is why I order Pederson's Farms bacon! Click HERE to get sugar-free bacon! 
If you want to get my favorite keto BUNDLE of meaty goodness from Pederson's Farms, you get a great deal!
Maria's Mind Body Health Bundle contains 10 of Pederson's Natural Farms Whole30 Approved No Sugar Added products. Included with this bundle is:
1 package No Sugar Added Hickory Smoked Uncured Bacon
1 package No Sugar Added Smoked Kielbasa
1 package Uncured No Sugar Grass Fed Added Beef Hot Dogs
1 package Fully Cooked No Sugar Added Mild Breakfast Sausage Links
1 Uncured No Sugar Added Half Ham, Boneless and Spiral Sliced
1 package No Sugar Added Italian Ground Sausage
1 package No Sugar Added Chorizo
1 package No Sugar Added Uncured Old World Kielbasa
1 package No Sugar Added Uncured Hot Dogs (Made with Pork & Bacon)
1 package 100% Grass Fed Organic Ground Beef
Bundle is normally $225.00 but with code: MARIAEMMERICH it is only $161.00! Click HERE to get it! 
Bacon Carolina
Ingredients
1 (1/2-pound) piece slab bacon, cut crosswise into ¼-inch-thick pieces
1¼ cups finely chopped onion
⅔ cup finely chopped celery
2 garlic cloves, minced
½ tsp dry mustard
¼ tsp cayenne
¼ tsp hot smoked paprika
½ cup chicken bone broth
½ cup tomato sauce
3 cups "riced" cauliflower
2 TBS unsalted butter
½ tsp Iodized sea salt
Instructions
Cook bacon in a 4-quart heavy pot over low heat until some of fat is rendered, about 5 minutes. Add onion, celery, and garlic and cook, stirring occasionally, until vegetables are softened but not browned, 7 to 8 minutes. Stir in spices.Add stock and tomato sauce and bring to a boil. Stir in cauliflower rice and simmer, uncovered, stirring occasionally, until some of liquid is absorbed and cauliflower is cooked through, about 5-7 minutes. Stir in butter, salt, and pepper to taste, then remove from heat and let stand 5 minutes.
Notes
NUTRITIONAL COMPARISON (per cup):
White Rice = 242 calories, 53 carbs, 0 fiber
Brown Rice =218 calories, 46 carbs, 4 fiber
Cauliflower "Rice" = 28 calories, 3 carbs, 1 fiber