AMAZING BIRTHDAY DEALS
I have AMAZING news!
Today ButcherBox is celebrating their 5th Birthday! You all know I LOVE kind small businesses like ButcherBox!
Are you a Butcherbox member and wishing they offered deals to YOU?
STARTING TOMORROW they are! Mark it on your calendar!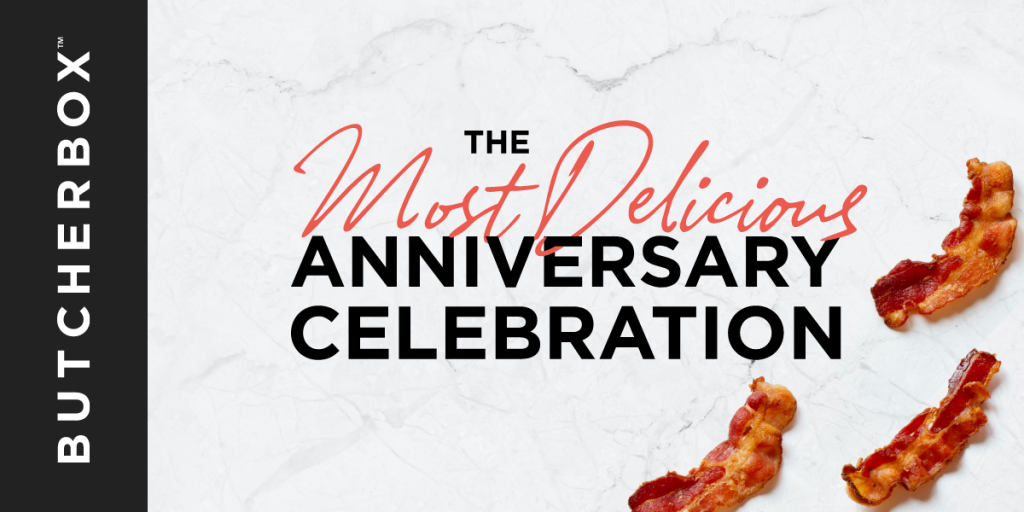 Get ready for never-before-seen deals from ButcherBox!
The coolest part is that for their birthday they are celebrating by offering an amazing deal to existing members because they want to THANK YOU for making it possible!
Instead of a Birthday Celebration, ButcherBox is having a MEAT Celebration! It's a fifth-anniversary celebration with unbelievable savings on the cuts you love. Freebies, BOGOs, and more delicious discounts await.
NOT A MEMBER?
Do not miss this amazing deal of FREE GROUND BEEF FOR LIFE! 
You all know that I would rather be on my outside enjoying nature rather than driving to the store and waiting in line to get groceries! That is why I get just about everything mailed to my front door and my favorite delivery twice a month is Butcherbox!
I want to give you guys a chance to try it out, so as a special gift to my followers for a limited time only~
If you love your first month and want to continue your subscription you'll get 2 free pounds of ground beef in every single box you receive, for the life of your subscription.

I often get asked how I accomplish everything that I need to get done for a day. Consulting with clients, writing recipes, cooking for my family, homeschooling and yet still finding time to run, kayak, bike, lift weights. Honestly, I rarely go to the store! My food is delivered to our door. I never enjoyed walking around a florescent-lite building then waiting in line to get groceries so I love that I can enjoy the outdoors while lifting weights and the UPS driver drops off quality grass-fed meats to refuel my muscles!
By ordering meat to your front door, you can keep yourself out of danger by staying out of the stores where germs are.
Enjoy amazing deals and more as Butcherbox show their utmost gratitude to the people who make it all possible—members like you.