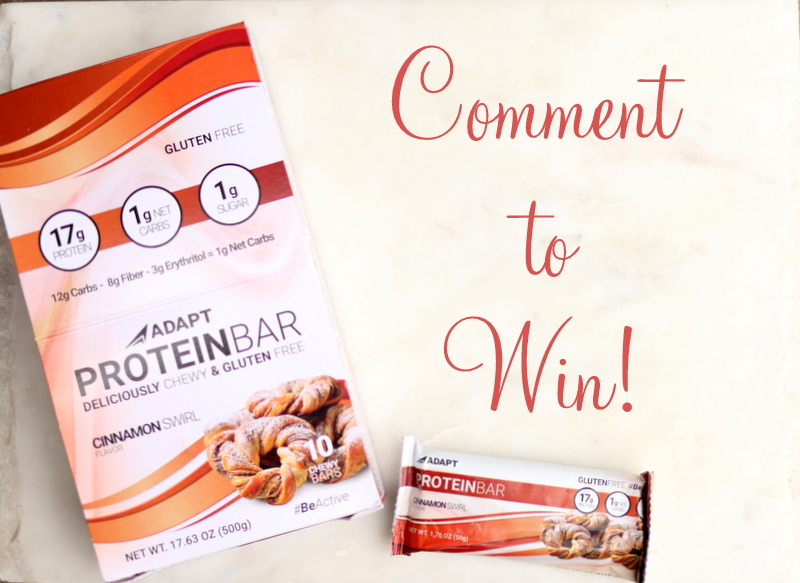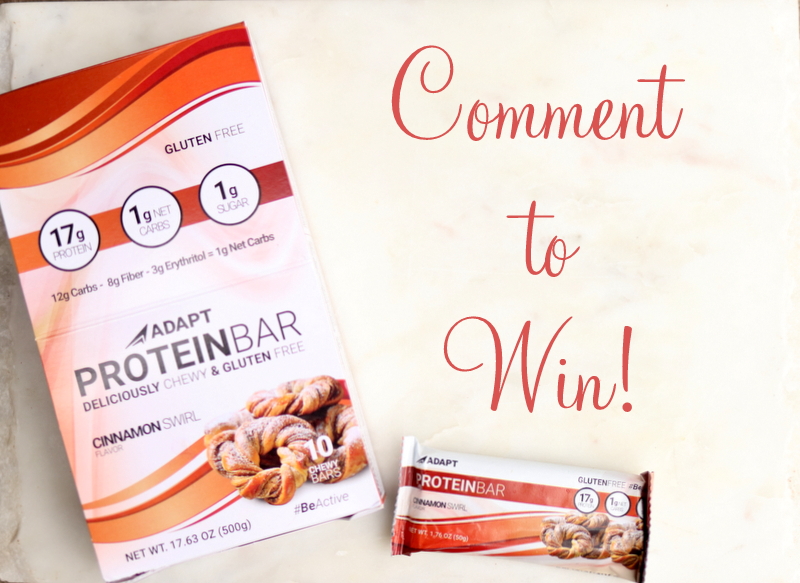 My boys are going to camp this week and they couldn't be more excited. It is a day camp close to our house (I worked there for 8 years) and their days will be filled with rock climbing, swimming, canoeing, hiking and so much more. Since I worked there, I am familiar with camp food; which is why last night I prepared healthy lunches for them. I needed easy keto food that packs well so one of the things I did was order another box of Adapt bars for the boys. They really love these bars! I have to be honest, the smaller Adapt bars weren't quite sweet enough and were a little bland, but the the Adapt Bars are perfect!
Whether you are a keto athlete, traveling this summer for vacation or someone who doesn't like to bake, the Adapt bars are perfect for you! And we want you to be able to try them so we are offering a giveaway for 5 lucky winners!
1.  Adapt Bars count Carbs – ALL CARBS.  Other bars promote their low NET carb, NOT US!  We like to keep our TOTAL carbs low in order to minimize blood sugar spikes and reduce cravings.  Each Adapt PROTEIN bar has a TOTAL CARB of 
12g
 with a NET CARB of only 
1g
!  
2.  Adapt Bars use healthy fats such as MCT Oils in our bar to keep you satiated.
3.  Adapt Bars have NO ADDED SUGARs.  
4.  Adapt Bars are GMO, SOY & GLUTEN free with NO Hydrogenated Vegetable Oils or Chemical Preservatives.
5.  The fiber that we use is of extremely high quality and is known to have a Prebiotic effect on the gut.
6.  Adapt Bars use a blend of THREE types of PROTEIN, in order to prevent blood sugar spikes.  By using this blend of Proteins, blood sugar levels are affected very little, IF AT ALL.

It is Easy to Enter!
1. Like Keto Adapted on Facebook and share with your friends and family!
2. Like Adapt Your Life on Facebook!
3. Comment below on what you love to pack for easy Keto Snacks on-the-go!
Winners will be chosen on July 2nd! Good Luck!
AND THE WINNER IS.. Amy Bray!! Congrats!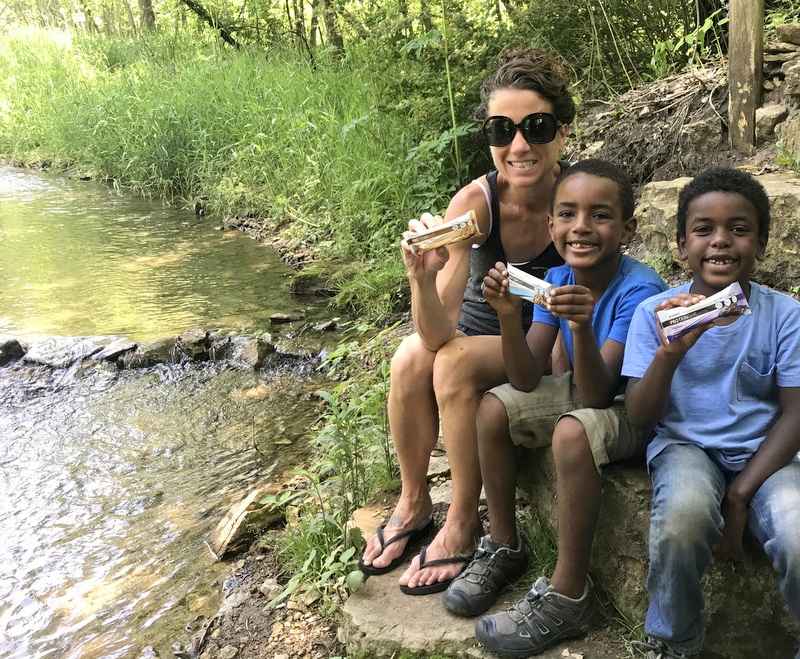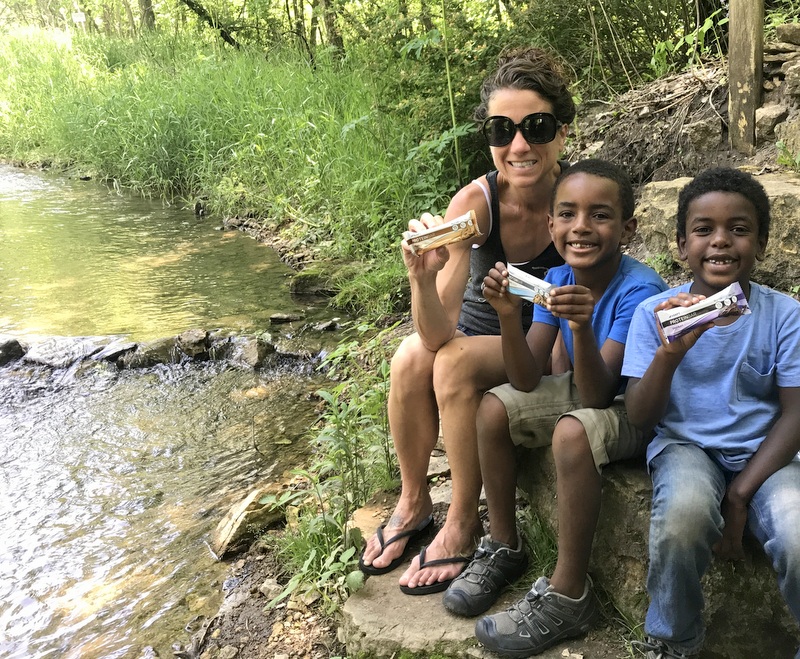 TESTIMONY OF THE DAY
"I started doing paleo/ketogenic WOE end of last year. I'd hit my highest weight ever (thanks to steroids and many many medications for an MS relapse that lasted almost 6 months) – even surpassing where I was while 9 months pregnant
– in January I switched to fully ketogenic diet and since then have lost about
30 lbs
. 
Stress, starting a new job and commuting 
3 hours a day, moving to a new condo, end of year school and being a single parent all took a toll and I wasn't as committed to my diet as I normally am and stalled in my weight loss, even gained a little back
and started having an increase in MS symptoms again. 
I have several of Maria's other cookbooks (Love them
) and thought after reading the reviews that maybe I needed a bit more structure in my eating plan. In one week on the cleanse I'm down 5 lbs.
can't wait to keep on with this And have continued improvement!! Thank you so much Craig and Maria!
 Thank you for your love and support!