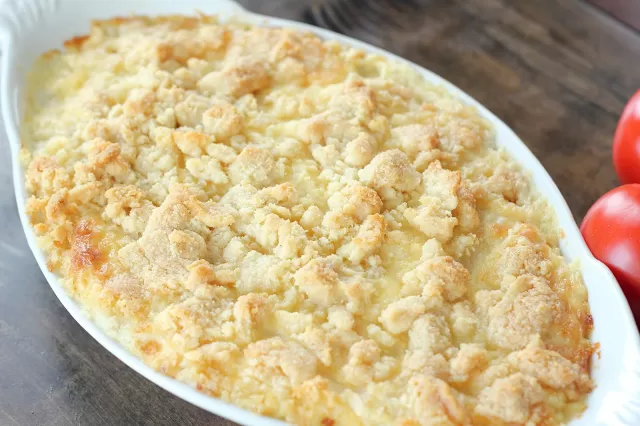 "Macaroni" and Cheese
Posted by cemmerich in cheese, gluten free, Hearts of Palm, vegetarian
16
Jul
2010
Hearts of Palm is a great veggie to substitute for noodles. They are from the inner portion of the palm tree. Hearts of palm are ivory-colored and delicately flavored. Their texture is smooth and a little firm with a flavor that slightly resembles an artichoke. Canned hearts of palm are packed in water and can be found in most supermarkets.Yeah, they are a little more dense than a noodle, yet a lot lighter in calories and carbohydrates. Higher in nutrients and fiber. One tip, par-boil the hearts of palm to soften them before using.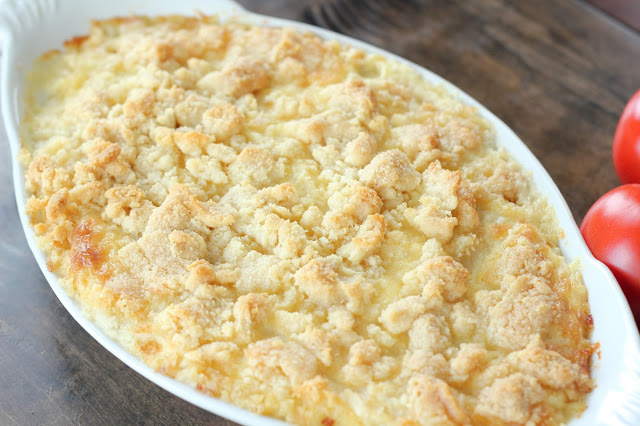 "NOODLES:"
2 jars of Hearts of Palm
Water or chicken broth
CHEESE SAUCE:
1/4 cup butter
3 TBS Cream Cheese
1/4 cup beef/chicken broth
1 cup sharp cheddar cheese, shredded
1/4 cup Parmesan cheese, shredded
Sea salt and pepper (to taste)
1/2 cup sharp cheddar (for topping)
CRUNCHY TOPPING:
2 TBS butter
1/2 cup blanched almond flour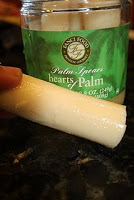 Preheat oven to 375 degrees F. Bring a large pot of chicken broth OR water to a boil. Season the water with salt. Spray the baking dish with olive oil spray. Cut the Hearts of Palm into macaroni noodle shapes. Cook the Hearts of palm in the boiling broth or water until tender, about 5 minutes (You could do this in a microwave too). Drain well and pat between several layers of paper towels to dry. Transfer the hearts of palm to an 8×8 baking dish and set aside.
In a saucepan, melt butter over medium heat. Stir in cream cheese and broth. Cook and stir for 2 minutes or until thickened. Reduce heat. Add the cheeses, stirring until cheese is melted. Add salt and pepper to taste. Remove from heat, pour over the veggie, and stir to combine.
In a small bowl, mix the butter and almond flour together until clumpy. Place on top with the additional 1/2 cup cheese and bake until browned and bubbly hot, about 15 minutes. Makes 6 servings.
NUTRITIONAL COMPARISON (per serving):
KRAFT Dinner Mac-n-cheese = 414 calories, 12g fat, 17g protein, 58g carbs, 2.6g fiber (55.4g effective carbs)
"Healthified" Mac-n-cheese = 335 calories, 29g fat, 14g protein, 5g carbs, 2.2 fiber (2.8g effective carbs)