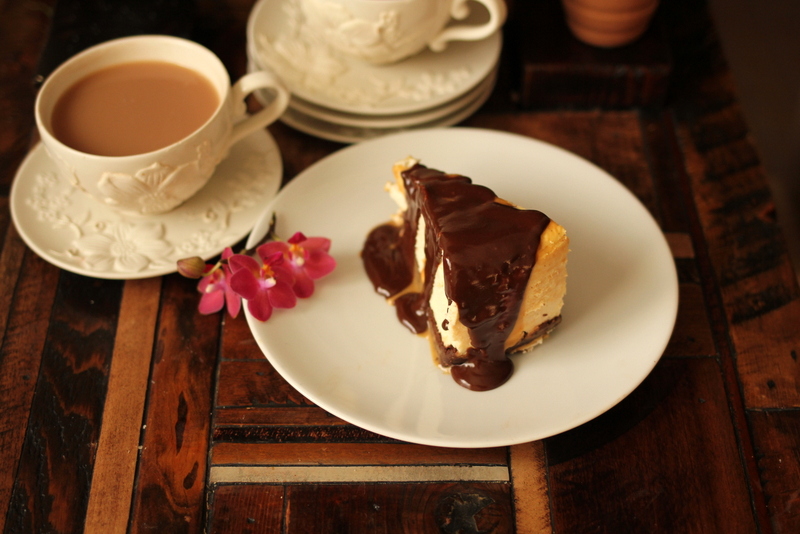 Boston Cream Cheesecake
Posted by cemmerich in cheesecake, chocolate, desserts, vegetarian
25
Feb
2013
Testimony of the Day
"Hi Maria, I had to show you my before and afters. My son had his 1 yr old photo shoot in the middle of August. I went ketogenic in the middle of October. We just had a new photo shoot for Christmas done three months into my new life style. I am down 35lbs, almost 4 pant sizes and I feel amazing. Better yet your information in both your books and your blog, not to mention all the wonderful recipes in your cookbooks have given me so much confidence. I am not guilt ridden every time I eat. On top if everything else, I have introduced six women to the "healthified" way. Now they are seeing success with all the info you provide too. I know I have already thanked you once. But I just have to thank you again. With the end of 2013 coming up quickly you are one of the best things that has happened to me this year. So thanks again and I love you new keto-adapted book. It's the best be far.
Thank you for all you do for your clients and thank you for everything you have done for me!"  - Shauna
To get started on your transformation, click HERE.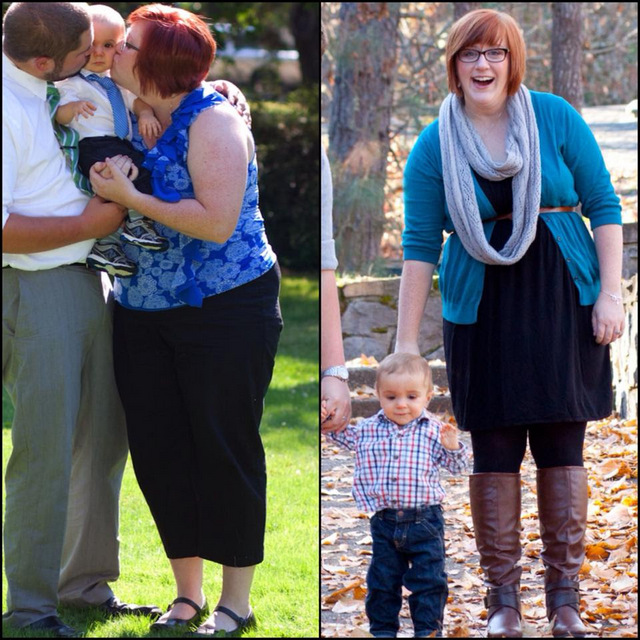 Craig's Birthday!
Happy Birthday to my husband Craig! AND Merry Christmas to everyone else:) Yep, Craig's birthday is on Christmas day. He LOVES cheesecake so I thought I would make him a yummy cake…not that we need another dessert, but this one is oh, so good!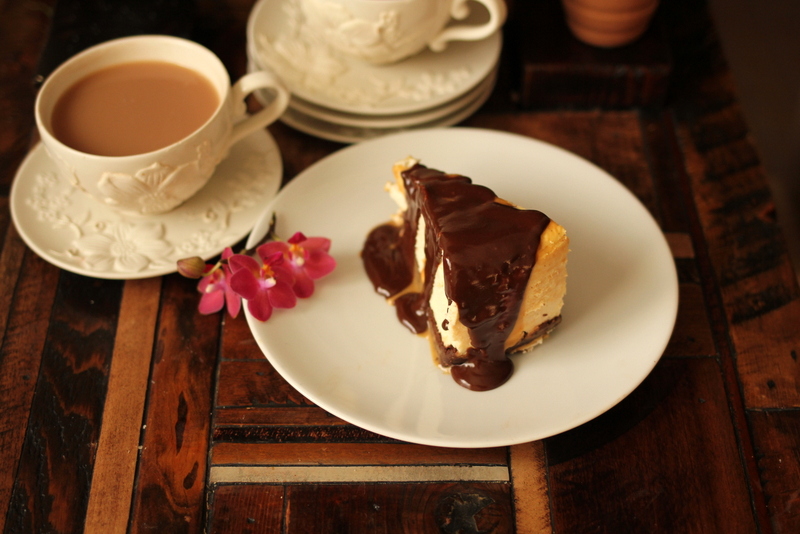 For Crust:
3/4 stick butter, cut into 1-inch pieces and softened
1 1/2 cups blanched almond flour
1 tsp baking powder
1/2 tsp baking soda
1/2 tsp Celtic sea salt
3/4 cups Swerve (or erythritol and 1 tsp stevia glycerite)
3 large eggs at room temperature
1 tsp pure vanilla extract
3/4 cups sour cream
Filling:
3 pkg. (8 oz.) cream cheese, softened
1/4 cup, plus 2 TBS Swerve (or erythritol and 1 tsp stevia glycerite)
2 tsp. vanilla extract, divided
3 large eggs
3/4 cup sour cream
CHOCOLATE ICING:
2 oz. unsweetened baking chocolate
3 TBS unsweetened vanilla almond milk
2 TBS unsalted butter or coconut oil
1 tsp stevia glycerite (or sweetener to taste) OR EASY ICING:
4 TBS unsweetened almond milkMake cake: Put oven rack in middle position and preheat oven to 350°F. Grease a cake pan. Sift together almond flour, baking powder, baking soda, and salt into a large bowl.In another bowl, beat together butter and sweetener with an electric mixer at medium-high speed until pale and fluffy, 3 to 5 minutes. Beat in eggs 1 at a time, beating well after each addition, then beat in vanilla. Reduce speed to low, then add flour mixture and sour cream alternately in batches, beginning and ending with flour mixture and mixing until batter is just smooth. Spoon batter into 9 inch pan, smoothing top. Bake until pale golden and a wooden pick inserted in center of cake comes out clean, 30-35 minutes. Cool 10 minutes in pan on racks. Run a thin knife around edge of pan, then invert rack over pan and reinvert cake onto rack to cool completely.
Cheesecake Layer: Beat cream cheese, sweetener and 1 tsp of the vanilla with electric mixer on medium speed until well blended. Add eggs, 1 at a time, mixing on low speed after each addition just until blended. Blend in sour cream; pour over cake layer. Bake at 325°F for 40 to 45 minutes or until center is almost set if using a silver springform pan. (Bake at 300°F for 40 to 45 minutes or until center is almost set if using a dark nonstick springform pan.) Run knife or metal spatula around rim of pan to loosen cake; cool before removing rim of pan.
Topping: Place chocolate and milk in medium bowl. Melt chocolate in a double boiler or microwave on HIGH 2 minutes or until butter is melted, stirring after 1 minute. Stir until chocolate is completely melted (don't burn the chocolate!). Add sweetener and remaining 1 tsp vanilla; mix well. Spread over cooled cheesecake. Refrigerate 4 hours or overnight. Makes 12 servings.
NUTRITIONAL COMPARISON (per serving)
Traditional Boston Cheesecake = 563 calories, 59 carbs, 1.1 fiber
"Healthified" Boston Cheesecake = 461 calories, 8 carbs, 2.2 fiber