Zucchini Spaghetti
TESTIMONY OF THE DAY
30 Day Accelerated Testimony: "Here is my before and now (not after because I'm not finished yet) I started at 212 and these pants were too tight. My painful acne is gone. Joint and muscle pain is gone. I feel awesome. My journey started when I wanted to clear up my painful cystic acne. I realized it had to come from something I was eating but I didn't know what. My boyfriend would get sick after poker night and drinking beer so we decide to see if gluten was his issue (I was excited he was in board). After getting the inflammation to improve I decided to keep making changes. That's when I discovered Maria Emmerich and I gave up sugar. I feel amazing.
My friends have noticed and want to know my diet plan. I know now that I will never be able to go back to my old unhealthy eating. This has been such a life-changing (and saving) process for me. Add yoga and Pilates into the mix and I am one centered, happy, and excited girl. I just had my 37th birthday and I feel like I did as a teenager ( light, low stress, and able to take on the world). Thank you both for giving me the tools to make myself a much better me. I love the new me." – Christy
To get started on your path to health and healing, click HERE.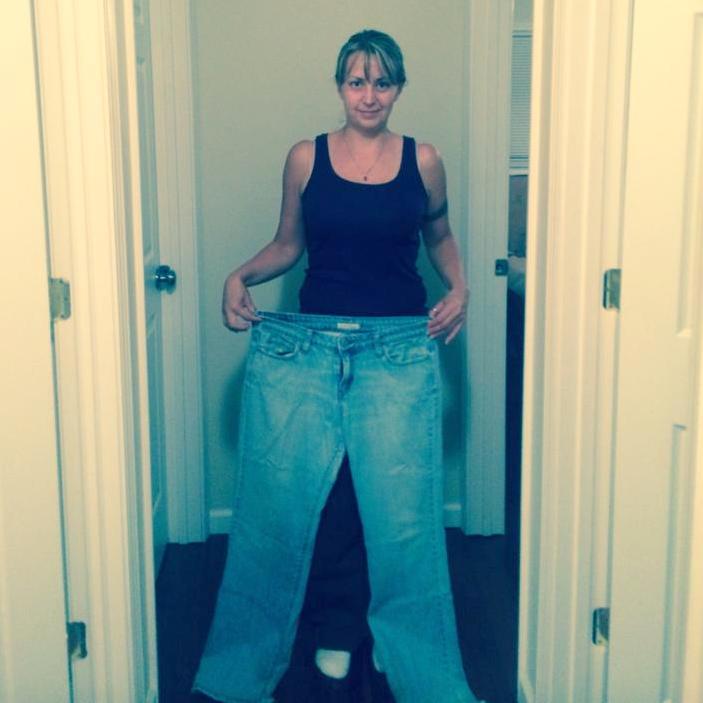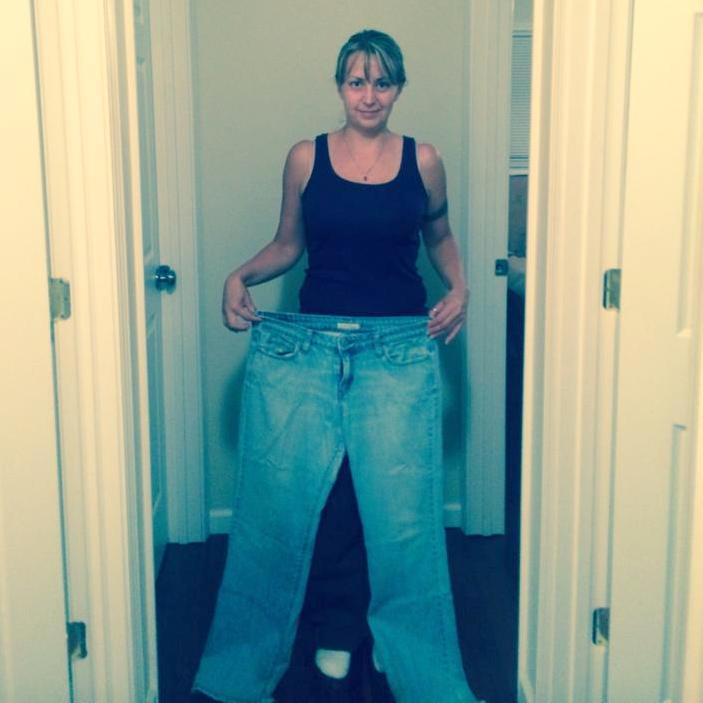 Want to burn more fat just by eating fat?
It takes more energy to produce ketones from fat than glucose:
•There is about 20% energy loss in this process.
•Being in ketosis requires more overall system energy, while still increasing work potential.
•In other words, ketosis increases overall energy expenditure, while at the same time increasing their muscular efficiency.
•Bottom Line: You burn more calories all day (higher BMR) while having more muscle endurance.
A ketogenic diet also increases the energetic output of our mitochondria because these amazing "powerhouse" factories of our cells are essentially designed to use fat as energy. When we switch from using glucose to using fat in the mitochondria, its toxic burden is reduced, the manifestation of energy-producing genes are improved, the output is increased, and a load of inflammatory by-products is decreased.
Glucose needs to be processed first in the cell before it can be passed into the "powerhouse" factory mitochondria. Energy sources from fat don't need this processing: they go straight into the mitochondria for energy. It is more intricate to create energy out of glucose than out of fat, which causes you to get more energy per molecule of fat than glucose. I see so many clients with fibromyalgia, chronic fatigue, rheumatoid arthritis, cancer, multiple sclerosis, and other autoimmune diseases that cause energy shortages. The ketogenic diet acts on numerous levels at once, something that no drug has been able to do without detrimental side effects.
Think of the mitochondria as the main sources of energy for your cells and body. The energy produced by mitochondria is stored in a molecule called adenosine triphosphate (ATP) — you can consider this your body's "battery." Energy-packed ATP can then be transported throughout the cell, releasing energy on demand of specific enzymes. In addition to the fuel they produce, mitochondria also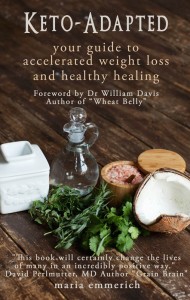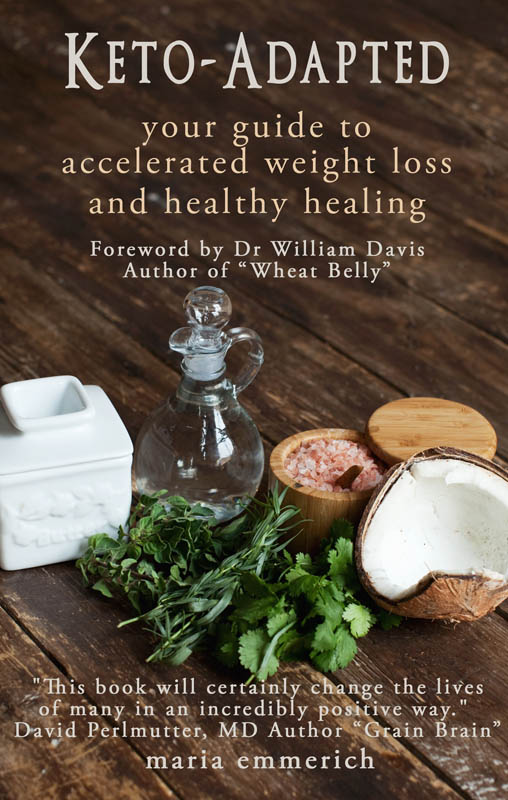 create a by-product related to oxygen called reactive oxygen species (ROS), commonly known as free radicals. But free radicals are not produced if we use fat for fuel instead of carbohydrates.
In some cells, mitochondria compose 50% of the total volume! When we are low in energy and need a boost, true energy doesn't come from a short-lived sugar boost from carbohydrates. That energy does not last long and is not without its consequences; it is sort of like how drinking coffee gives us false energy. Instead, true long-term energy comes from the mitochondria. I once read, "Let the fat be thy medicine and medicine be thy fat!" How true!
To find out what you may have been doing wrong on your "low carb" diet, check out Keto-Adapted.
Click HERE to get a limited edition Hard Cover.
Thank you all for your love and support!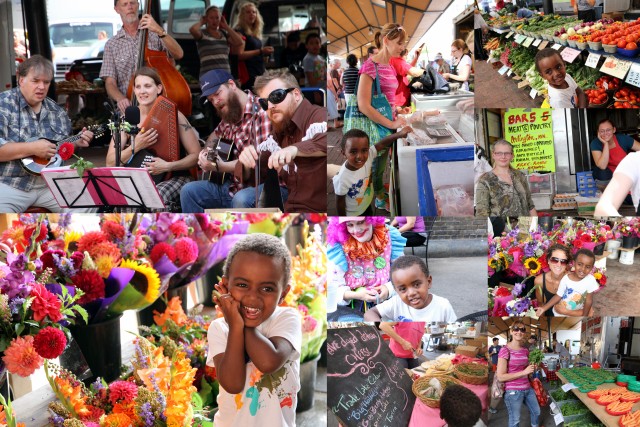 Man, these photos make me miss summer…I love to take Micah and Kai to the St. Paul's Farmer's Market.  While we were there this summer I was reminded of daikon. Daikon may be a new veggie for you. It is technically a radish but has an extremely mild flavor. If you have tried zucchini pasta before and you are a bit disappointed about how wet the sauce gets due to the zucchini, try daikon! It holds up really great!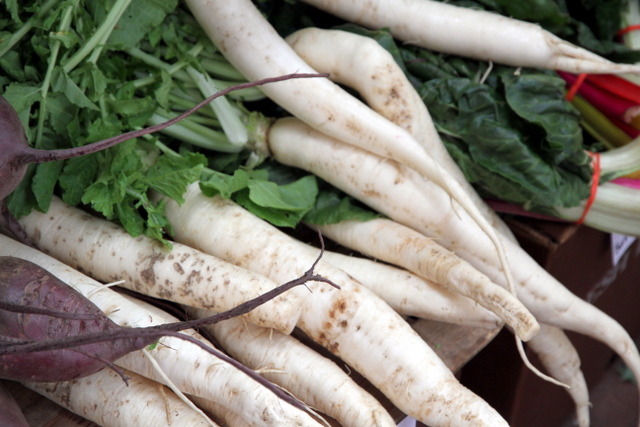 Nutritional Comparison: Per CUP
White Pasta = 246 calories, 43 carbs, 5 fiber
Zucchini = 20 calories, 3 carbs, 1 fiber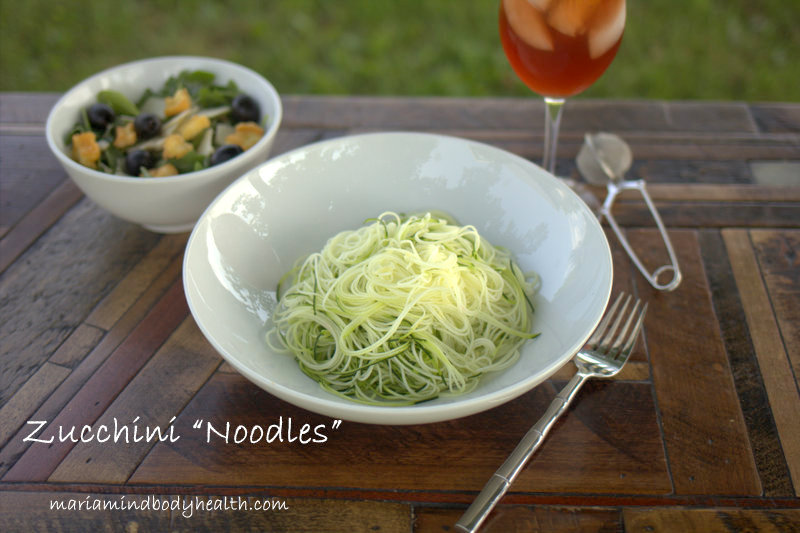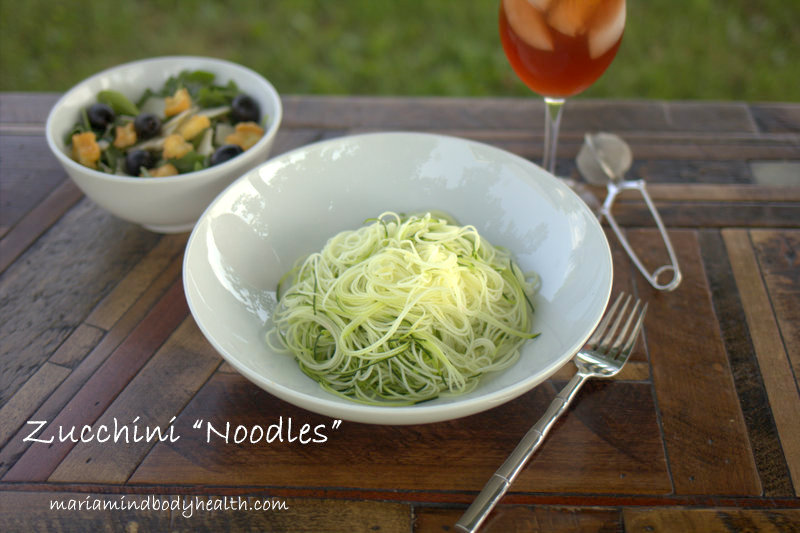 Here is a recipe that you can create using things from your garden or local farmer's market. Tomatoes are coming in, basil, zucchini…YUM!
4 cups zucchini pasta
2 lbs tomatoes
4 cloves crushed garlic
1 TBS SkinnyFAT MCT oil
1 TBS chopped fresh basil
1 TBS tomato paste
Celtic sea salt to taste
ground black pepper to taste
1/4 cup freshly grated Parmesan cheese
Place tomatoes in a kettle, and cover with cold water. Bring just to the boil. Pour off water, and cover again with cold water. Peel. Cut into small pieces. Cut zucchini into noodles and set aside. (I shaved the peel off first, so it would really look like noodles.)
In a large skillet or saute pan, saute the garlic in enough oil to cover the bottom of the pan. The garlic should just become opaque, not brown. Stir in the tomato paste. Immediately stir in the tomatoes, and salt and pepper. Reduce heat, and simmer until the pasta is ready; add the basil.
Toss zucchini noodles with a couple of tablespoons of MCT oil, and then mix into the sauce. Reduce the heat as low as possible. Keep warm, uncovered, for about 10 minutes when it is ready to serve. Garnish generously with fresh Parmesan cheese. Serve with my healthified Protein Garlic Bread.
VARIATIONS: Saute fresh quartered mushrooms with the garlic, or add shrimp, chicken…you name it:) My suggestion is to only serve the sauce on the noodles you will eat that night. The leftover noodles and sauce get a little soggy, so reserve both separately.
I recently found a NEW Zucchini cutter that is easier to use! Click HERE to find it:)