Wheat Free Foods Giveaway and Gift Ideas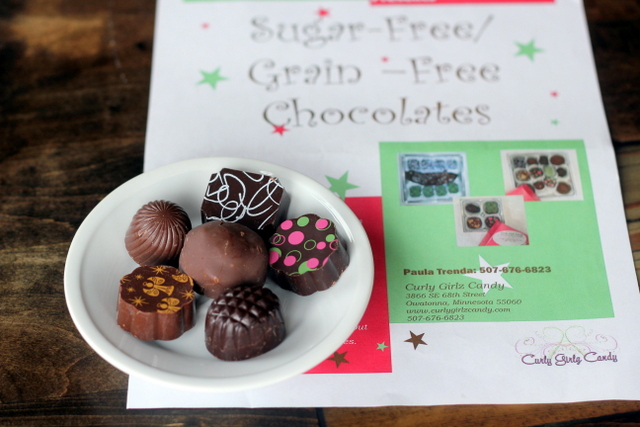 Paula has made this such a lifestyle that she now makes healthy chocolates! You must check them out at 
www.curlygirlzcandy.com 
Wheat Free Market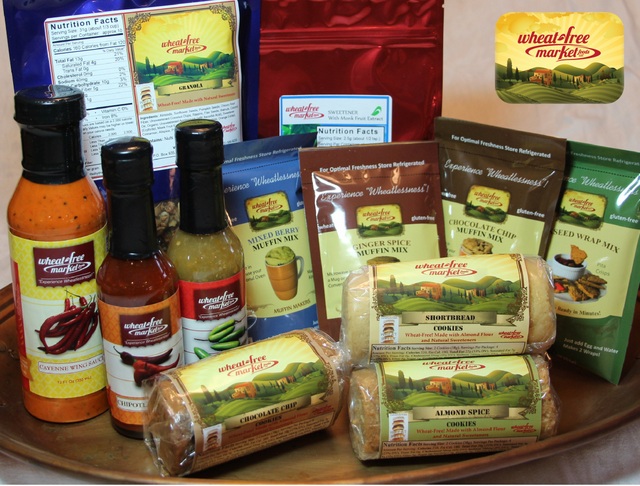 Maria's Favorite Things Giveaway!
Today's giveaway is a huge gift box from Wheat Free Market! All you have to do is 3 things:
1. "Like" Maria Mind Body Health on Facebook and share Maria Mind Body Health on your Facebook wall.
2. "Like" Wheat Free Market on Facebook.
3. Leave a comment below on how your health has gotten better with the grain free and sugar free lifestyle! A winner will posted on Maria Mind Body Health Facebook page. Good Luck!
The Winner is… Tami Hill Treu! Congrats!
Wheat Free Foods Products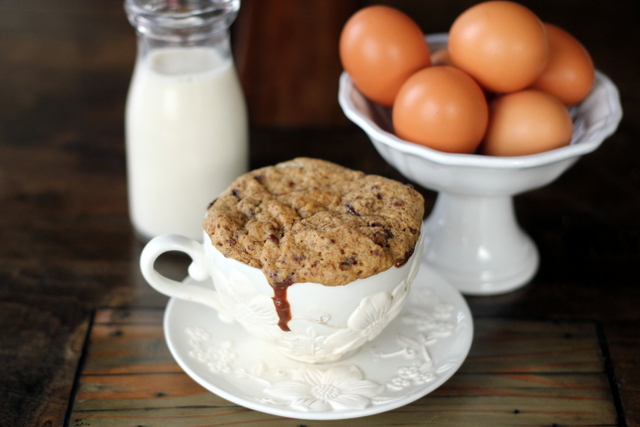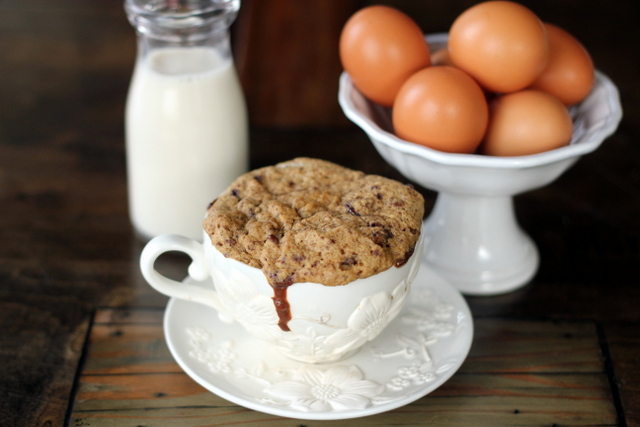 I had the opportunity to sample some of the very easy and convenient foods from Wheat Free Market. It is unbelievable just how easy Wheat Free Market has made the low carb and grain free lifestyle for us! I made these simple minute muffins for a fast and tasty breakfast and my boys kept asking for more!
All you have to do is place the packet ingredients in a medium bowl, add an egg and some unsweetened almond milk (or other liquid), stir and then place into a cute cup to microwave for about 90 seconds. Tada! Breakfast in an instant!
If you are needing some simplification in your grain free journey, you must check out their tasty products here: WHEAT FREE MARKET.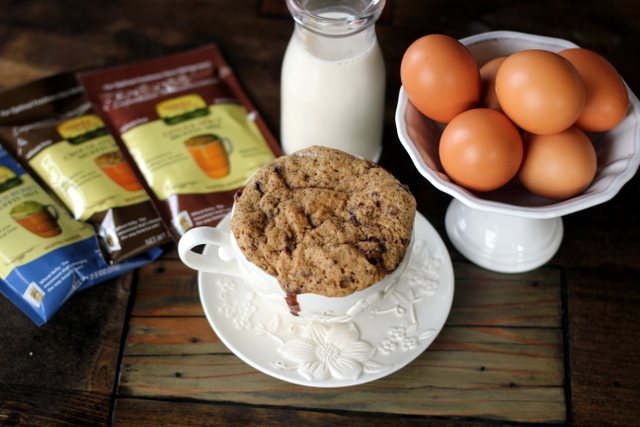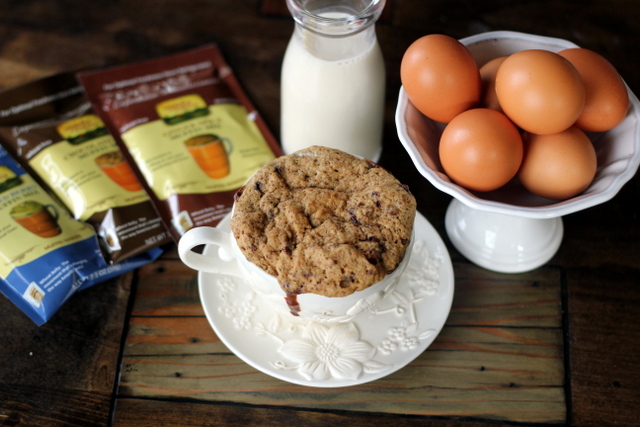 Holiday Gift Giving Ideas
Are you looking for the perfect holiday gift for your mother, sister, husband, or friend who is really hard to buy for? Why not give them the gift of health? I have created an AMAZON.COM store where you can find all the healthy ingredients that are difficult to find in the grocery store (and if you do find them, they are often very expensive). I have done some detective work and found the lowest prices on www.amazon.com for all of the products I use and love. Everything from food, pantry items, kitchen tools, supplements and skin products are in the aStore. I rarely waste time in the grocery store because I find everything online for a way better price!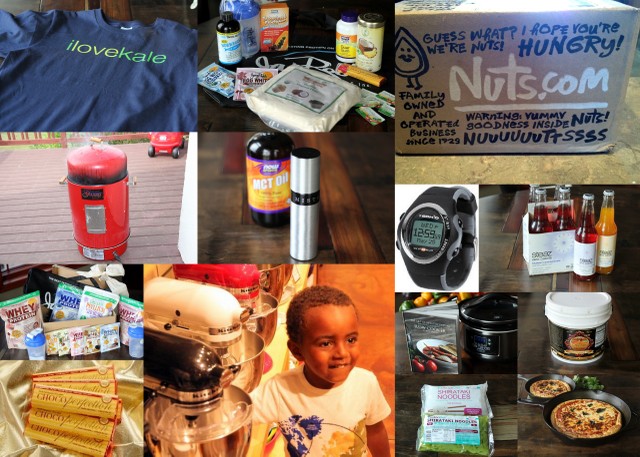 If you click on the words, you can find my suggestions:
1. Cute Food Apparel: I love Craig in his Kale shirt! Micah has one too!
2. A variety of "healthified" cooking basics to get started: coconut flour, stevia drink sticks, protein powders.
3. A box of nut flours from nuts.com
4. A smoker to make smoked meats! This is my favorite way to make chicken and ribs!
5. Oil spritzer to get rid of all the inflammatory vegetable oils in the diet. 
6. Exercise equipment or a pedometer. 
7. A box of ChocoPerfection bars.
8. A stand mixer! My mother-in-law bought me my first stand mixer and let me tell you, that is the "gift that keeps on giving!"
9. A slow cooker and The Art of Healthy Eating Slow Cooker cookbook.
10. A gallon tub of coconut oil.
11. A box of Kelp noodles or Miracle Noodles.
12. Pots and pans. Cast iron pans are my favorite!
13. Purchasing a consult or class video of mine to help them get started on their path to healing.
By purchasing products through my Amazon store, you help keep this blog going. You can also continue shopping for other products on Amazon after you are finished with "healthified" shopping. Just click the "Proceed to Checkout". It then asks you if you want to add these to your Amazon cart (at the main Amazon site). Just click "Continue" and now you can add whatever else you want from Amazon all in the same cart! I always choose at least one thing from my Amazon Store before moving onto other items I need for the family, those items will also help pay for the blog without any extra cost; I just get a small commission for bringing your business to Amazon.com. Happy Shopping and THANK YOU for all your support!!!
Testimony of the Day
"In October 2102 I started on the path to having gastric bypass surgery after years of yo-yo dieting and being overweight since around age 8-9. I did everything from doctor supervised to phen-fen to WW to Medifast. My best weight loss was from Medifast but it quickly became too expensive and really was icky to drink shakes all day! 
In January 2013 I read a Wheat Belly synopsis. This was an interesting concept to me so I bought the Wheat Belly Cookbook on Kindle. At the end of his book, Dr. Davis offered Maria's Blog as a great place for recipes, guidance, etc. I checked it out and was impressed so I bought the Metabolism book for my kindle. Then I had an initial health assessment and email consult with Maria. I immediately stopped my diet coke addiction (over 40 oz a day) – that was the hardest one for me. During this time we started eating less wheat and sugar and by January 15th I got rid of all the grain products and went wheat free.  
Since that consult with Maria in early January through today I've lost 51 lbs. The first 40 came of rather quickly and the last 11 have been slower, but are still coming off at about 1 to 1.5 lbs a week. All this with little exercise (since I'm allergic to it! Ha, Ha, Ha!) I canceled my WLS that was scheduled for April 2013 and couldn't be happier. My moods are improved, I'm sleeping great, my body doesn't ache all the time, my hands and feet aren't always cold, I've not had a headache or acid reflux since late January, and my PMS is much better. I was experiencing facial ticks and vertigo type symptoms daily and the doctor didn't know why but within 10 days of getting off the Diet Coke, they were gone and haven't been back. 
I still have a long way to go (another 75 lbs maybe) but am now confident I have the right knowledge and the right nutritionist (Maria) to help guide me. Maria's books, blog posts, and facebook page are great and full of eye-opening insights. We like most of her recipes I've made – especially the treats! I would love to be able to afford one-on-one consults but our budget only allowed for the basic health assessment and email consult. Of all the things I've done to shed the pounds, paying Maria (including books, cookbooks, and one seminar) was the best money I've ever spent. Wish I would have found Maria sooner – I would have saved a ton of money on wasted programs. -Paula"