If you are looking for one-on-one support, help with your weight loss and health goals, we have a monthly membership support plan for you!
We help support you with your personal macros, meal plans, exercise, inspiration, we have a great support site with live weekly meetings every Sunday with me and my husband Craig!
You also get access to exclusive recipes like my protein sparing donuts, protein sparing pretzels and so much more!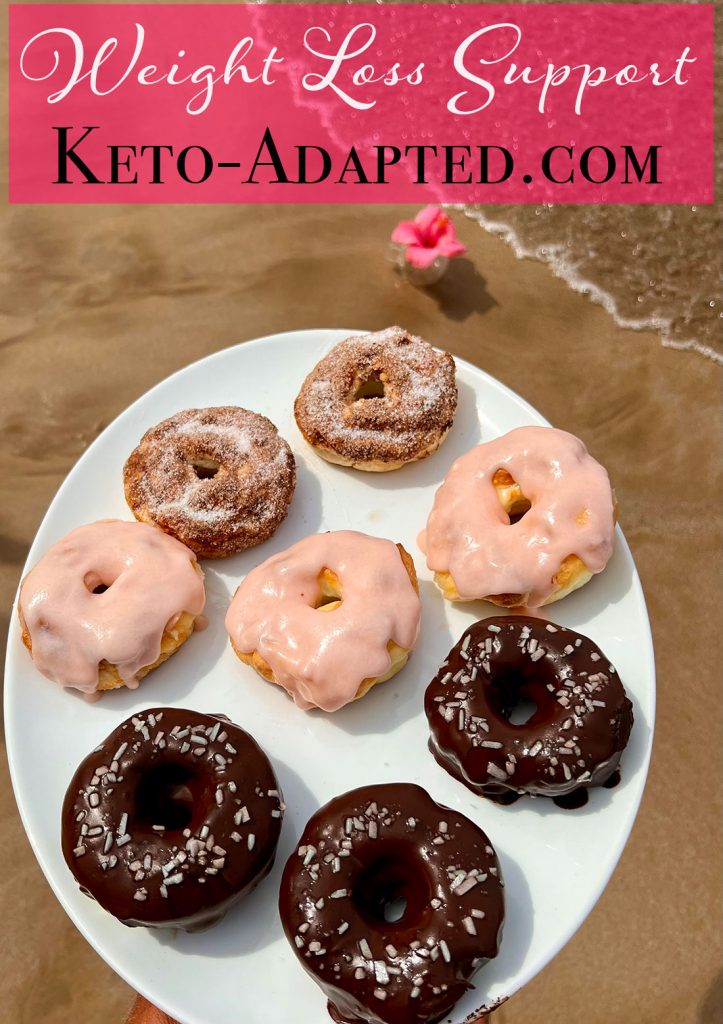 It is very affordable and cheaper than Weight Watchers and will actually change your life.
The platinum membership has me do your personal macros and has meal planner capabilities. Click HERE to check out the meal planner on our support website.
I look forward to helping ❤️
One of the most amazing tools for Platinum members on Keto-Adapted.com is our Meal Planner. We have stated many times that getting your macros right is the most important things for weight loss. Our meal planner tool enables you to do that quickly and easily.
Platinum members can also get personal macros targets from Craig and I! You enter all your goals and we enter your macros target to show up right below the meal planner making it easy to check if you are on plan. Using this meal planner you can quickly ensure your macros are on track.
Weight loss is primarily about getting your macros right. This tool makes tracking macros for keto, carnivore and protein sparing modified fast (PSMF) days really easy!
There is no better website available to help you do keto the right way, do it quickly and easily with our new recipe index and meal planning tool, and get tons of support from the experts that have been helping clients with keto and carnivore diets for over 20 years!
TESTIMONY OF THE DAY
"AAAH Maria! So after a week of pure protein (which was MUCH easier than I'd imagined) I lost almost 12 lbs, and I have not taken my acid reflux meds in 3 days! 
You are a miracle worker. I have been on those (and a host of other meds) for 8+ years!

Love you! Nicole"