Waffle Fries
Waffle fries, cheese fries and chili fries
Weekend Eating
Do you wake up Monday morning with a "food hangover" and dreading the scale? In the past, I was what you would call a "week-day" dieter. I would be so good during the weekdays (probably because I was so busy) but on those relaxing weekends, I would let anything pass my lips. Yes, I said anything. All of the junk food I blog about staying away from, I was guilty of eating in my past life (several years ago). I would love Friday afternoons because it meant I no longer followed my rules of eating. I do not judge anyone for their diets because I was there once myself too. It was a long process to get where I am today.  That's why I now love waffle fries.
Awhile back, Craig and I were at a Chinese/Sushi restaurant and I asked my husband "When was it, where I would see Crab Rangoon on a menu and not be tempted to order it?"… This wasn't an over night process for me and I don't expect it to be for you. One main thing that helped for me was to take note of how I felt in the morning after eating junk food.  Just how awful I felt the next day helped me make better choices.
The average woman eats 400 more calories (most of them in the form of carbohydrates) on a Saturday or Sunday than she does on a weekday, which can lead to a 9 pound gain over the course of a year.
This yoyo weight gain also causes a tired liver. Instead of hating yourself on Monday morning, keep some of my "healthified" treats on hand.
I actually do recommend a higher calorie day once or twice a week to help stimulate the thyroid and T3 production, but this doesn't mean a "cheat day" of Pizza Hut and Dairy Queen. It means maybe a huge piece of "healthified" dessert that day or an extra serving of "healthified" waffle fries (if you aren't dairy sensitive). I usually have my cheesecake or my ice cream recipe on those days (I'm not dairy sensitive). Where Craig prefers an extra hamburger (he doesn't have a sweet tooth).
To read more on Over-Feeding Days, check out my book Keto Adapted. Thank you for your love and support!
 
Waffle Fries
Ingredients
1

8 ounce package Halloumi cheese, sliced 1/4 inch thick

2

servings "healthified" paleo chili

Garnish with cilantro

Serve with Peach Iced Tea
Instructions
Preheat your waffle maker(I am currently giving away this one).

Spray with coconut oil spray.

Place 2 by 2 inch slices onto the waffle maker (I fit 4 in at each time).

Let cook for 2-4 minutes. Remove from heat and place on a platter. Serve with my "healthified" chili if desired!
Find more quick and easy recipe like this in my new book: Quick and Easy Ketogenic Cooking! 
Thanks so much for your love and support!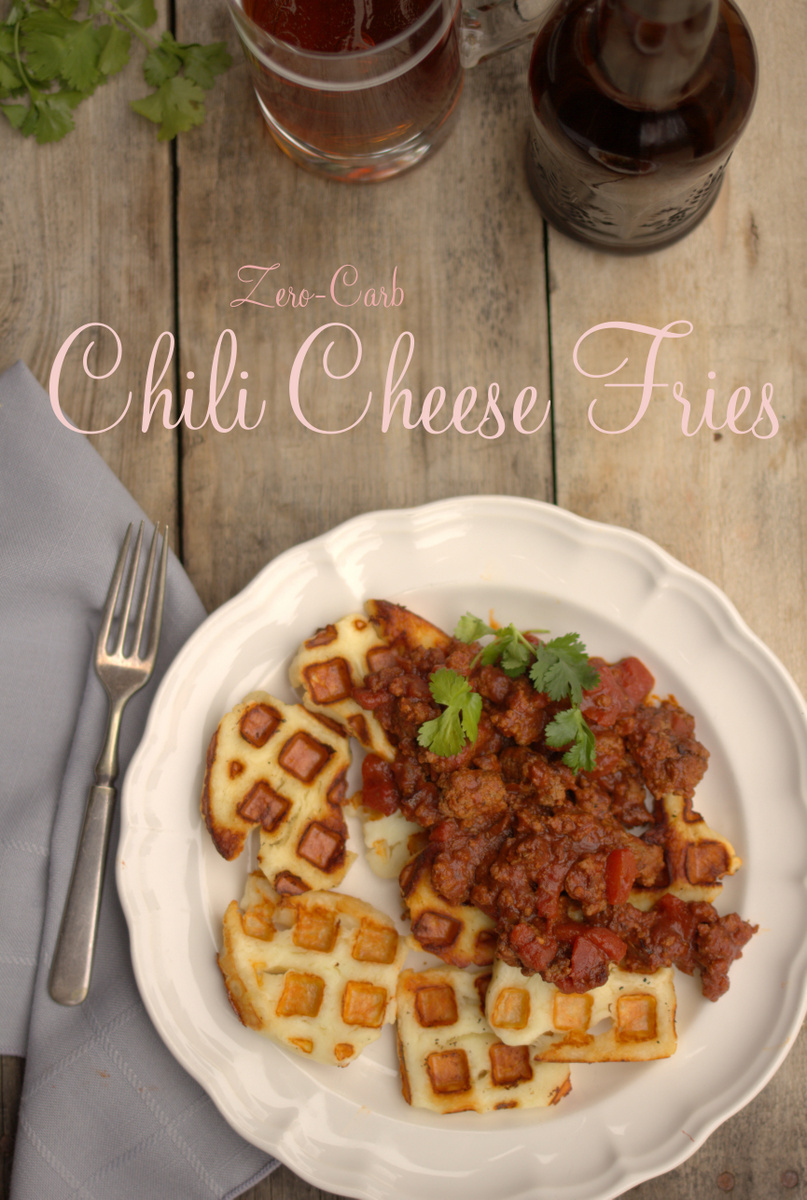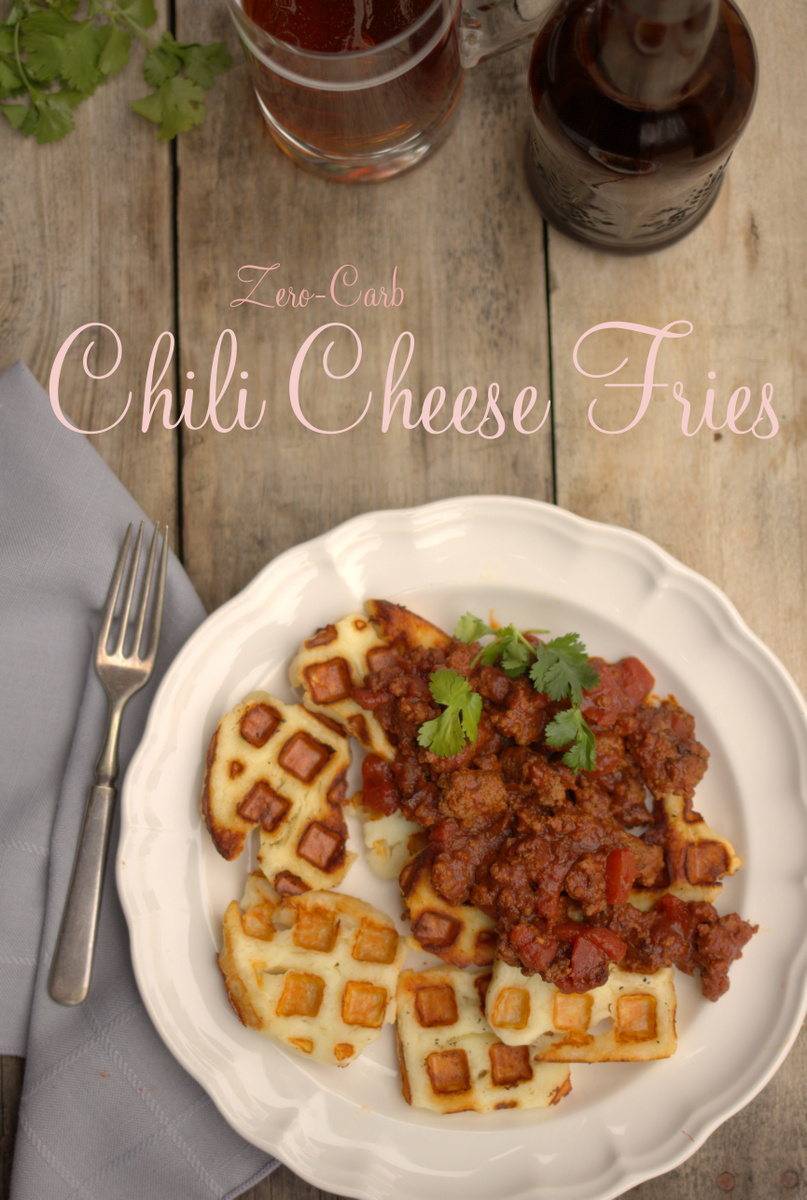 TESTIMONY OF THE DAY
Photo Testimony: "I have not been in the 150 range since I ran on the treadmill 5+ days a week at the gym!! Sooo happy!!!
This is only being on Maria's plan for just a little over a month that I was able to accomplish this. If I can do this in just a little over a month I am confident I can make it to my pre pregnancy range of 125-135 fairly quickly. I am just stunned at how wonderful eating like this has worked and improved my overall well being! Thank you soooooooo much Maria Wojcik Emmerich :)))) Beth K.
To get started on your transformation, click HERE.