Testimony of the Day
"I wanted to give a new updated testimony. The pictures on the left side are me about 5 years ago before I had kids. I worked out like crazy and ate 800 calories a day and still felt unhealthy and uncomfortable. The pics on the right are me after 2 kids and perfecting my ketogenic eating habits thanks to you! You have made it possible to eat delicious food and be healthy, happy, and comfortable. (Well along with Jillian Michaels)! Please know how many lives you are changing for the better. Thank you!" – Emily
"If you want to get started on a path to health and healing, click HERE. You will not regret it!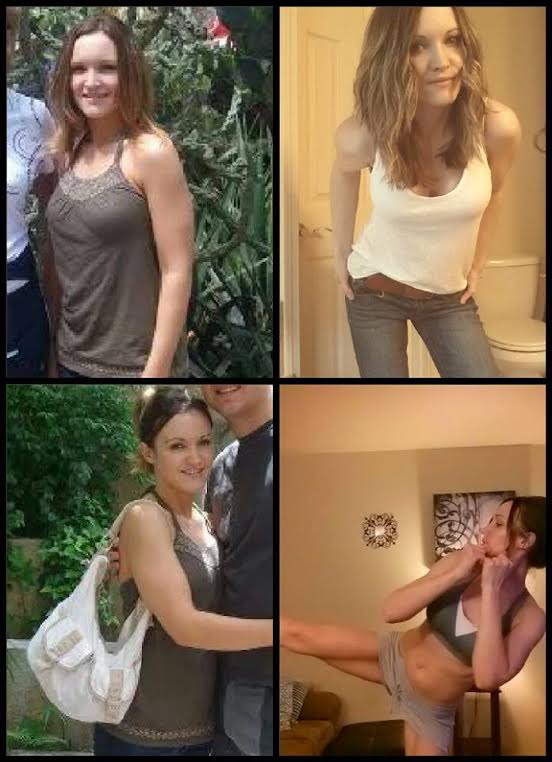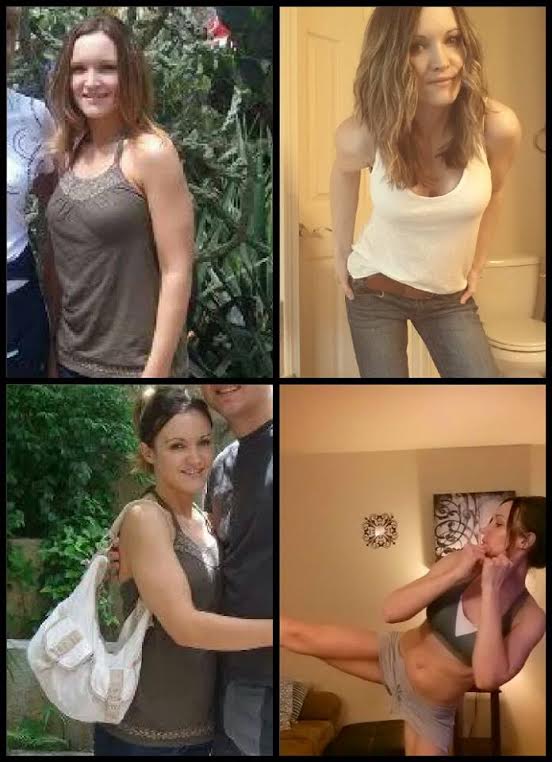 Craig's Before/After Photos
"This is a partial before after photo of me.  I couldn't find any photos of me at my highest weight (185 in college).  On the left I was about 170 and today I am 145." Craig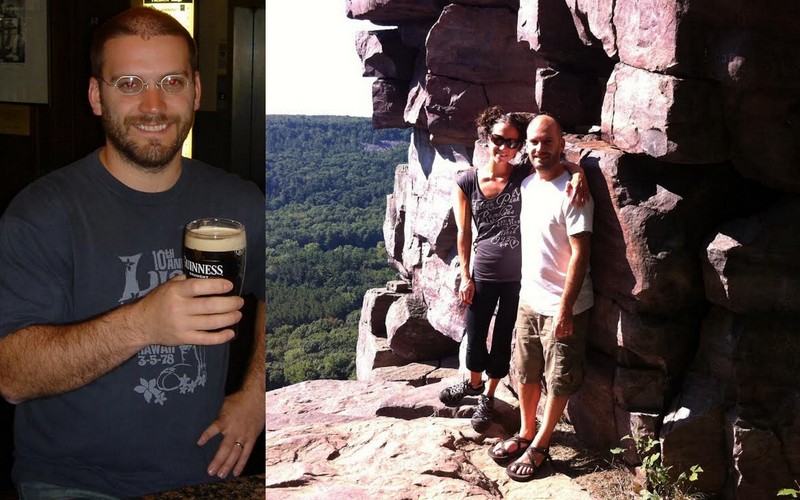 Anti-Aging Tips: Fructose and Glycation
Do you complain of sagging skin or cellulite? One of the big contributors to the aging process and development and perpetuation of degenerative diseases is Advanced Glycation End Product (AGEs) glycation. Glycation is where a chemical reaction occurs between proteins and either sugars, lipid peroxidation products (free radicals from oxidative damage), or the breakdown products of sugar. So sugar plays a big role in glycation as does oxidative damage (think PUFA oils and sugar inflammation).
Glycation is the forming of sort of a crust around our cells. Many different studies have shown that this crust contributes to a wide range of diseases including diabetes, Alzheimer's, heart disease, asthma, stroke, cataracts, glaucoma, PCOS, autoimmune disease and much more.
So what role does fructose play here? Studies have shown that fructose enables glycation reactions ten times more rapidly than glucose!A high carbohydrate diet causes this glycation, in which the sugar in your bloodstream attaches to proteins to form harmful new molecules called advanced glycation end products, AGEs. The more carbohydrates you eat, the more AGEs you develop. As AGEs accumulate, they damage neighboring proteins in a domino-like manner. Collagen and elastin are the protein fibers that keep skin firm and elastic are most venerable when you are eating a high starch diet. Once the damage has been done, the supple and strong collagen and elastin become dry and delicate, leading to wrinkles and sagging.AGEs deactivate your body's natural antioxidant enzymes, leaving you more vulnerable to sun damage. Adding in 400 to 600mg of  alpha-lipoic acid (ALA) can help repair the skin from your past years of being a sugar burner.
If you are going to spend the money on ALA supplements and serums, make sure to get it from a quality source from Germany. Chinese ALA is processed with harsh and toxic chemicals. Click HERE to find the oral supplement I prefer.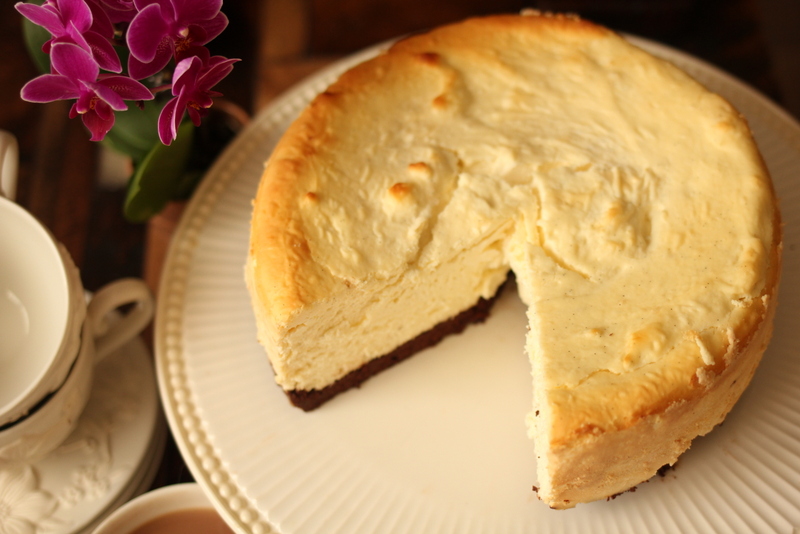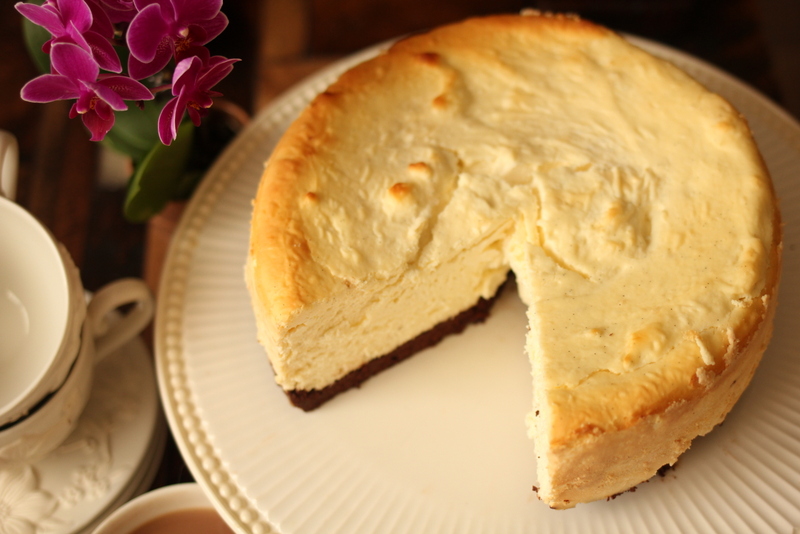 It is our 9th wedding anniversary today on August 11th, so I wanted to make Craig's favorite dessert…Vanilla Bean Cheesecake! I brought this to a gathering with family and friends and everyone loved it. No one knew it was "healthified!"
CRUST:
1 1/2 cup blanched almond flour
1/2 cup coconut flour
1 tsp aluminum free baking powder
1 cup coconut oil or butter
1 cup Swerve (or erythritol)
2 tsp stevia glycerite
1 tsp Celtic sea salt
OPTIONAL: add 2 TBS unsweetened cocoa powder
(UPDATE: This makes a very thick crust! In the future, I would do 1/2 the batch and add one egg to the dough. This makes for a better crust that isn't so thick)
FILLING:
6 (8 oz) packages of cream cheese
3 eggs
3/4 cup Swerve confectioners
1 vanilla bean
Preheat oven to 350°F. Mix the "crust" ingredients and then press into bottom of spring-form pan.
Cut a vanilla bean open through the middle and scrape the beans out of the inside with a sharp knife.
Mix cream cheese, sweetener, vanilla bean with an electric mixer until blended. Add eggs one at a time, mixing on low after each, just until blended. Pour over crust. I use a water bath to create a more even baking process. To prevent water from seeping into the removable bottom of the springform pan, wrap aluminum foil completely around the bottom and halfway up the sides of the pan. Place the cheesecake into a jellyroll pan (or any baking pan with sides) and place the pans into the oven. Use a teakettle to fill the outer pan with hot water. Bake 1 hour and 5 minutes to 1 hour and 10 minutes or until center is almost set.
Run knife around the rim of the pan to loosen cake and allow to cool before removing the spring-form pan ring. Refrigerate overnight. We cut the cheesecake into 18 pieces, which were so satisfying!
NUTRITIONAL COMPARISON (per serving)
Cheesecake Factory Vanilla Bean = 869 calories, 3 protein, 72g carbs, 1g fiber
"Healthified" Cheesecake = 407 calories, 42g fat, 3g protein, 4.8g carbs, 1.2g fiber (93% fat, 3% protein, 4% carbs)
 SPICES FOR PHYTONUTRIENTS 
Vanilla beans are high in phenolic compounds which are potent antioxidants (as well as anti-microbial and anti-inflammatory). Most people often use vanilla extracts rather than the bean because it is easy to find and affordable. But if you are sidestepping using real vanilla beans, you are missing out on some awesome antioxidants.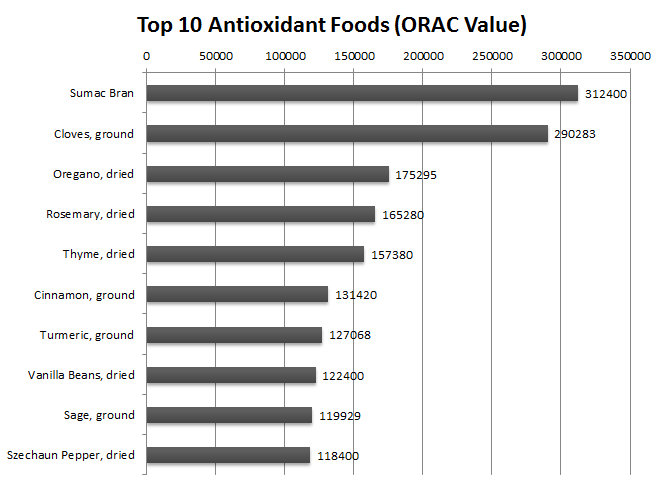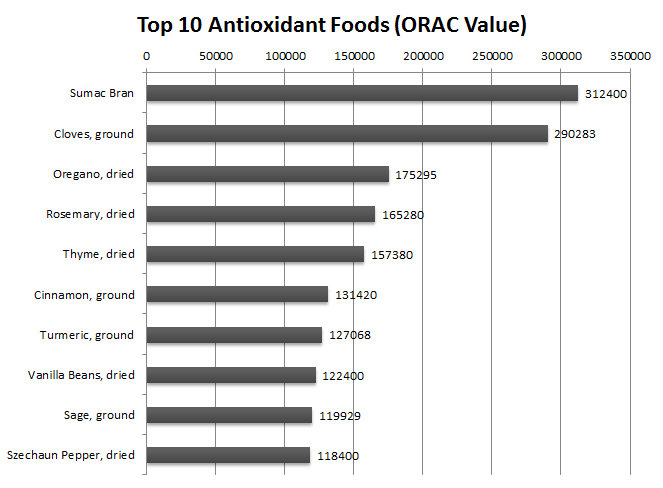 Extracts are made from infusing the bean in alcohol for an extended period of time. The process of infusion does allow antioxidants to seep into the alcohol extract so you are losing out on a lot of phytonutrients when you skip using the actual vanilla bean.
Vanilla was traditionally used as an aphrodisiac, and is also reputed to help patients with erectile dysfunction and loss of libido. Because of its calming properties, it's thought to help reduce inflammation due to fever, and because of its high antioxidant content, may also be effective at fighting off the free radicals that can lead to cancer.
Benefits to the Skin
The benefits of vanilla in skin care products go far beyond the amazing scent. It is also great for:
Healing wounds: Historically vanilla was used to help heal wounds, and we now know that it has anti-inflammatory properties that may help to soothe and calm inflamed areas on the skin.
Antioxidant: As you can see on the chart above, vanilla is a great source of antioxidants. A 2007 study that profiled the extract found that the antioxidants were significant, stating, "The present study points toward the potential use of vanilla extract compounds as antioxidants for food preservation and in health supplements as nutraceuticals." These antioxidants can also help protect skin from environmental dangers that can accelerate aging.
Acne and Antibacterial: Vanilla can help reduce skin infections and can reduce the bacteria that cause acne.
B vitamins: There are a lot of b-vitamins in vanilla, including niacin, which is a key nutrient in the maintenance of healthy skin. Thiamin, riboflavin, vitamin B6, and pantothenic acid are also found in this tasty extract.
I keep a large pack in my fridge sealed tightly at all times for additions to desserts and even vegetables like my Roasted Brussels Sprouts with Vanilla-Pecan Butter.
Click HERE to find some on sale!