INSTANT POT RECIPES
Did you hear the news? I have a new cookbook out called Keto Instant Pot Recipes book! But this is not just any Instant Pot cookbook. This keto cookbook has a ton recipes with BOTH Instant Pot directions AND slow cooker directions! I also started an Instagram account on my favorite Keto Instant Pot Recipes and giveaways called @KetoInstantPotRecipes!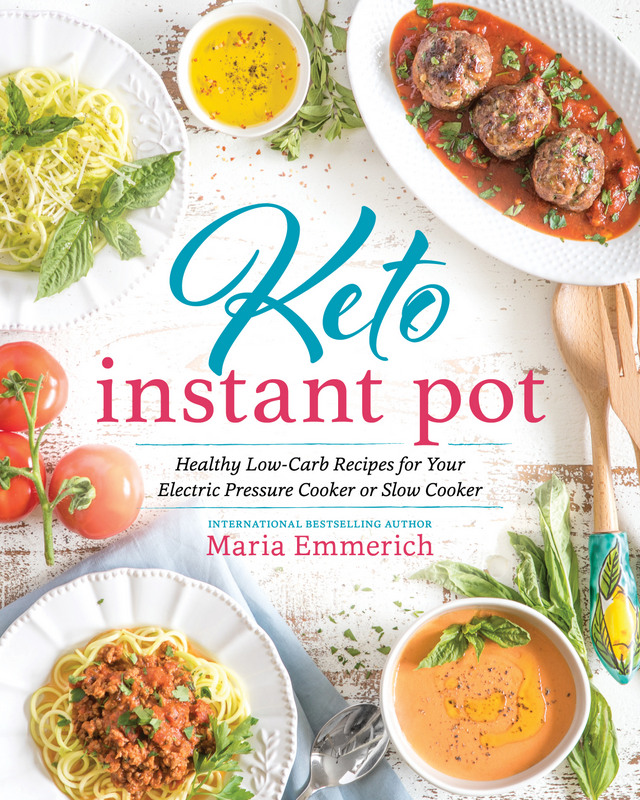 If you do not have an Instant Pot yet, I have to tell you, I am not a gadget girl and I adore my slow cooker. I like the idea of filling my slow cooker the night before, place the shell in the fridge overnight and turning it on in the morning and allow the meal to cook while I am working or exploring nature all day. However, the Instant Pot was easy to fall in love with. It is also a slow cooker! And on days when I forget to plan ahead, I can make a delicious meal in minutes. Click HERE to find the Instant Pot I love. 
AND YES!!! You can make cheesecakes like this Turtle Cheesecake in your Instant Pot!!!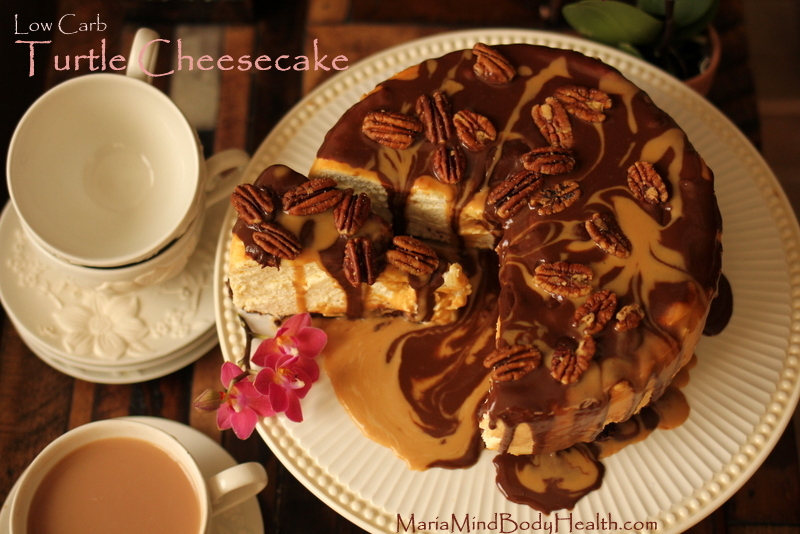 TURTLE CHEESECAKE
CRUST:
1 1/2 cup blanched almond flour
1/2 cup coconut flour
1 tsp aluminum free baking powder
1 cup butter
1 cup Swerve (or erythritol and 1 tsp stevia glycerite)
1 tsp Celtic sea salt
UPDATE: This is a very thick crust. I suggest to cut the recipe for the crust in 1/2 and add 1 egg to the dough. This creates a better crust that isn't so thick).
FILLING:
5 (8 ounce) packages cream cheese
1 1/2 cups confectioners Swerve (or powdered erythritol*)
1 tsp stevia glycerite
3/4 cup vanilla almond milk
3 eggs
1 TBS vanilla extract
Preheat oven to 325 degrees F. Grease a 9-inch springform pan. In a medium bowl, mix ingredients. This will be a thick pie dough, press onto bottom of springform pan. Place in oven to pre-bake the crust. Bake for 15 minutes or until lightly golden brown. Remove from oven and set aside to cool.
In a large bowl, mix cream cheese with sweeteners until smooth. Blend in almond milk, and then mix in the eggs one at a time, mixing just enough to incorporate. Mix in vanilla until smooth. Pour filling into prepared crust. Bake in preheated oven for 1 hour. Turn the oven off, and let the cake cool in oven with the door closed for 5 to 6 hours; this prevents cracking. Chill in refrigerator until serving. Meanwhile, make the caramel sauce and chocolate sauce.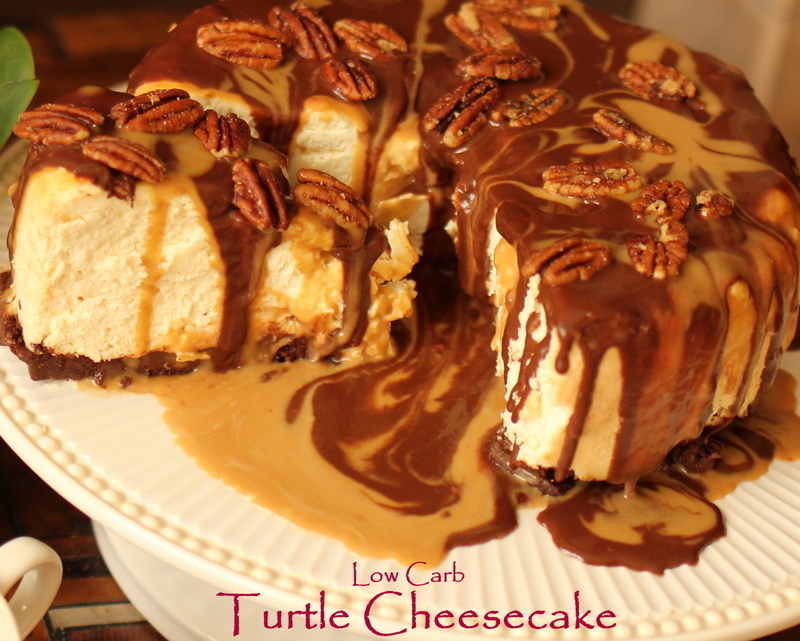 CHOCOLATE SAUCE:
2 TBS grass-fed butter or coconut oil
1 oz unsweetened baking chocolate
10 TBS heavy cream
1/4 cup cups confectioners Swerve (or powdered erythritol*)
1 tsp stevia glycerite
Place the butter and chopped chocolate in a double boiler (or in a heat safe dish over a pot of boiling water). Stir well until just melted (don't burn the chocolate!), add in the cream, and sweetener. Stir until smooth and thick. Smooth all over the top of the cooled cheesecake and set back in the fridge to set.
CARAMEL SAUCE:
1 cup Swerve or Just Like Sugar (or xylitol)
6 TBS grass fed butter
1/2 cup heavy whipping cream
Before you begin, make sure you have everything ready to go – the cream and the butter next to the pan, ready to put in. (If you are using Xylitol click HERE for directions). If you don't work fast, the sweetener will burn. Heat butter on high heat in a heavy-bottomed 2-quart or 3-quart saucepan. As soon as it comes to a boil, watch for specks of brown (this is brown butter….SO GOOD on veggies!). Immediately add the sweetener and the cream to the pan. Whisk until caramel sauce is smooth. Let cool in the pan for a couple minutes, then pour into a glass mason jar and let sit to cool to room temperature. Store in the refrigerator for up to 2 weeks. Use to drizzle all over the cheesecake just before serving. You can also top with pecan pieces. Makes 12 servings.
NUTRITIONAL COMPARISON (per serving)
Traditional Turtle Cheesecake = 760 calories, 53 carbs, 0.5 g fiber (52.5 effective carbs)
"Healthified" Turtle Cheesecake = 584 calories, 7 carbs, 2.4 g fiber (4.6 effective carbs)
Here is a video showing how to make the caramel sauce! 
*Powdered erythritol will create a smoother texture. All you have to do is grind a bunch in a coffee grinder and keep it handy for recipes.

Testimony of the Day
"Dear Maria, A year and a half ago I met with a doctor and found out I had a huge list of health issues….
Adrenal fatigue
Digestive problems
Severe candida
Horrible migraines
And several other problems as well.
To top off the list, I found out that I was also expecting my fourth baby (my oldest was only three at the time) my body was sick, depleted, and tired. Then I found you! I purchased your health assessment and meal plans. I followed your guidelines carefully. With lOVE, JG"