TURTLE CHEESECAKE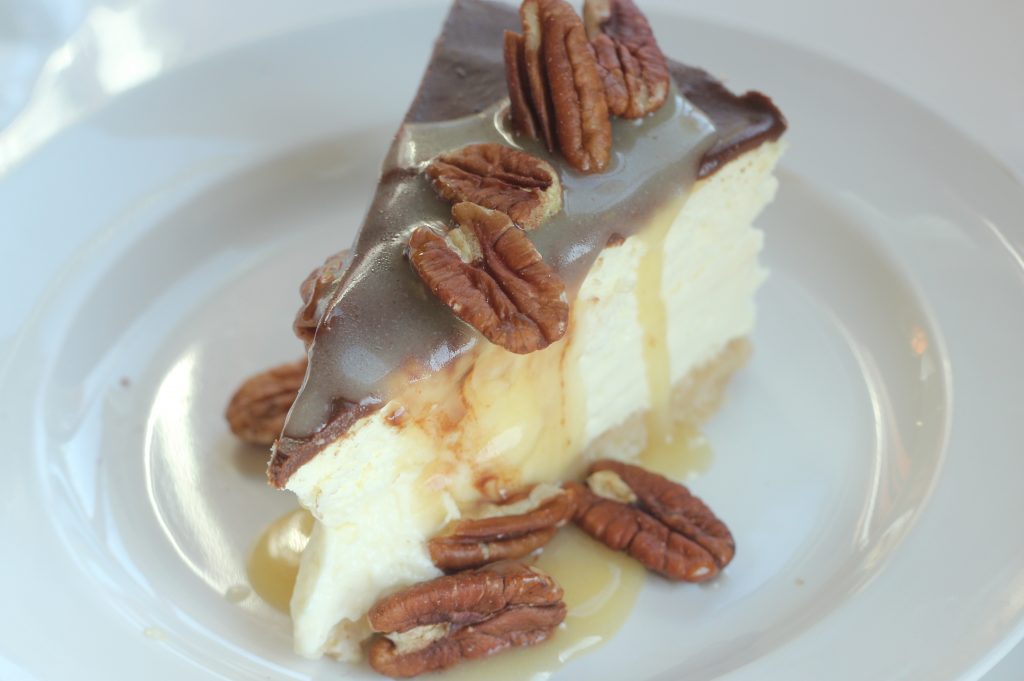 If you haven't noticed, I do not allow advertising on my site.
I just didn't agree with some of the products that were advertised. They were keto products, but they were unhealthy and I would never personally eat most of the products. It was hard to say no to blog advertisements; they pay thousands of dollars a month, but I just felt uncomfortable about having the products I didn't recommend on my website.
Instead, I have created a shopping list where you can find all the healthy ingredients that are difficult to find in the grocery store (and if you do find them, they are often very expensive).
I have done a lot of detective work and found the lowest prices on for all of the products I use and love. Everything from food, pantry items, kitchen tools, supplements, and skin products are on my list.
I rarely waste time in the grocery store because I find everything online for a way better price!
All you have to do is click on the words in my recipes and it will take you right to the correct item. If you add them to your cart I get a tiny commission that helps me afford to keep practicing recipes (Recipe experimenting can costing me a fortune!…but I love helping!).
I also have GREAT HOLIDAY GIFT IDEAS on the list!
Happy Shopping and THANK YOU for all your support!!!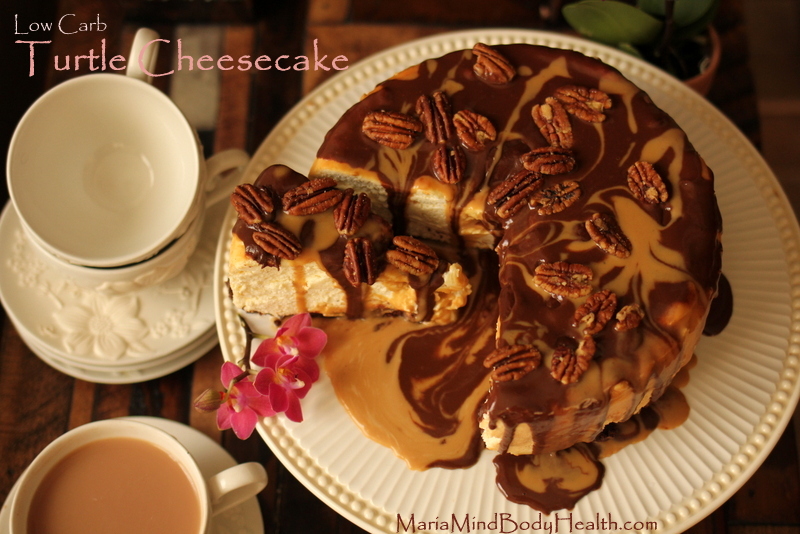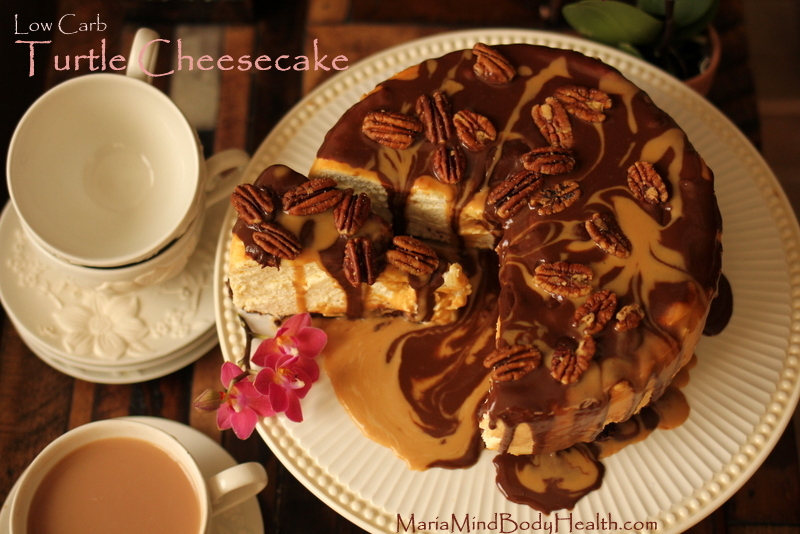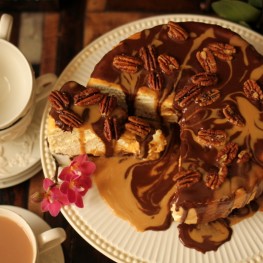 Turtle Cheesecake
Ingredients
Instructions
Preheat oven to 325 degrees F. Grease a 9-inch springform pan. In a medium bowl, mix ingredients. This will be a thick pie dough, press onto bottom of springform pan. Place in oven to pre-bake the crust. Bake for 15 minutes or until lightly golden brown. Remove from oven and set aside to cool.

In a large bowl, mix cream cheese with sweeteners until smooth. Blend in almond milk, and then mix in the eggs one at a time, mixing just enough to incorporate. Mix in vanilla until smooth. Pour filling into prepared crust. Bake in preheated oven for 1 hour. Turn the oven off, and let the cake cool in oven with the door closed for 5 to 6 hours; this prevents cracking. Chill in refrigerator until serving. Meanwhile, make the chocolate sauce and caramel sauce.

For the Chocolate Sauce: Place the heavy cream and butter into a saucepot over medium high heat. Once it comes to a simmer, remove from heat and immediately add in the finely chopped chocolate and sweeteners. Stir until smooth and thick. Chill in the fridge for 1 hour. Smooth all over the top of the cooled cheesecake and set back in the fridge to set.

For the Caramel Sauce: Before you begin, make sure you have everything ready to go - the cream and the butter next to the pan, ready to put in. If you don't work fast, the sweetener will burn. Heat butter on high heat in a heavy-bottomed 2-quart or 3-quart saucepan. As soon as it comes to a boil, watch for specks of brown (this is brown butter....SO GOOD on veggies!). Immediately add the sweetener and the cream to the pan. Whisk until caramel sauce is smooth. Let cool in the pan for a couple minutes, then pour into a glass mason jar and let sit to cool to room temperature. Store in the refrigerator for up to 2 weeks. Use to drizzle all over the turtle cheesecake just before serving. You can also top with pecan pieces. Makes 12 servings.
Nutrition
Calories:
296.7
|
Fat:
56.3
g
|
Protein:
11
g
|
Carbohydrates:
7.6
g
|
Sodium:
420.2
mg
|
Fiber:
1.8
g
|
P:E Ratio:
0.2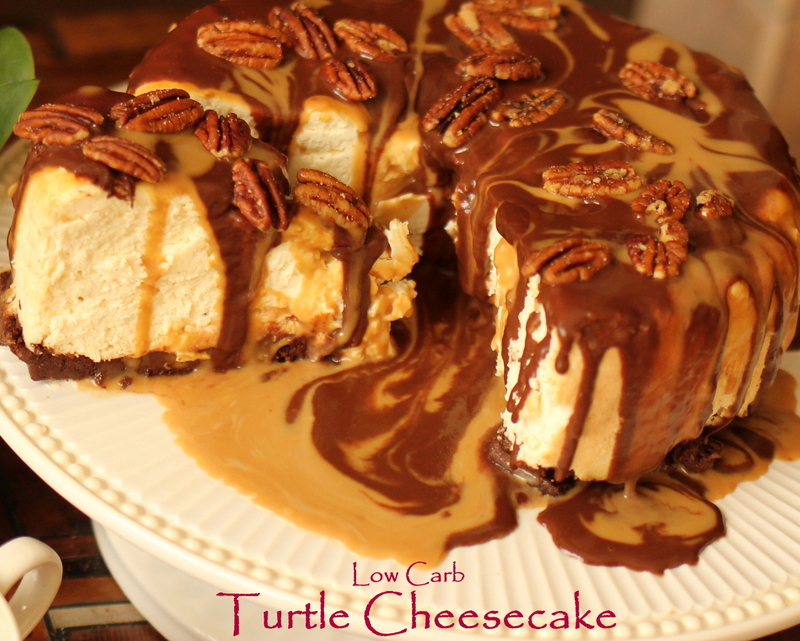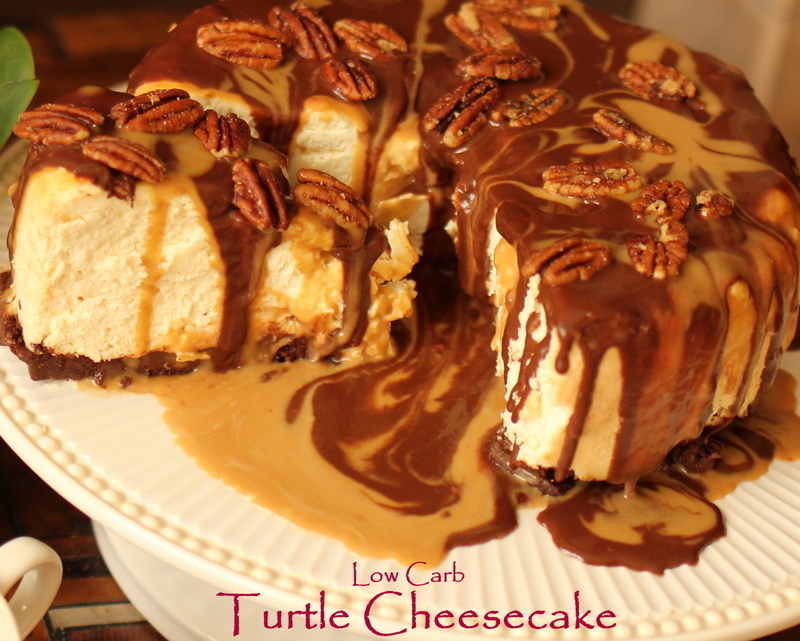 Here is a video showing how to make the caramel sauce! 
Testimony of the Day
"Dear Maria, A year and a half ago I met with a doctor and found out I had a huge list of health issues….
Adrenal fatigue
Digestive problems
Severe candida
Horrible migraines
And several other problems as well.
To top off the list, I found out that I was also expecting my fourth baby (my oldest was only three at the time) my body was sick, depleted, and tired. Then I found you! I purchased your health assessment and meal plans. I followed your guidelines carefully. With lOVE, JG"