TESTIMONY OF THE DAY
A great testimony on cerebral palsy and autism:"Yesterday was day 27 of my ultra low carb (nutritional ketosis) experiment of eating less than 25g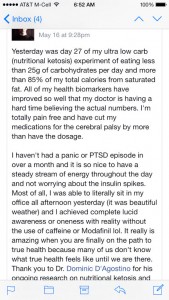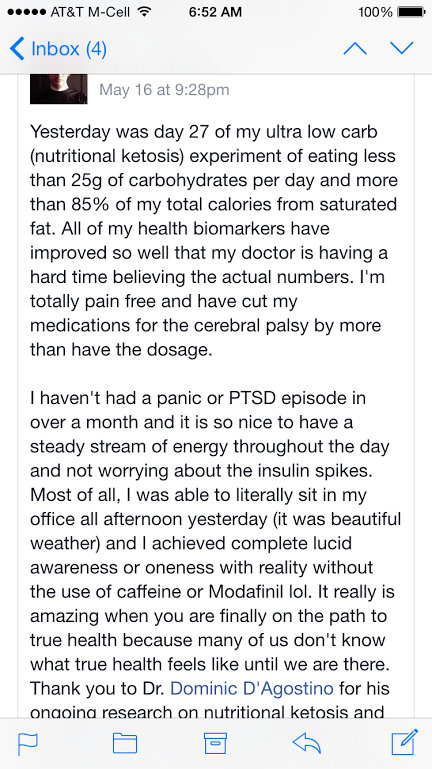 of carbohydrates per day and more than 85% of my total calories from saturated fat. All of my health biomarkers have improved so well that my doctor is having a hard time believing the actual numbers. I'm totally pain free and have cut my medications for the cerebral palsy by more than have the dosage.
I haven't had a panic or PTSD episode in over a month and it is so nice to have a steady stream of energy throughout the day and not worrying about the insulin spikes. Most of all, I was able to literally sit in my office all afternoon yesterday (it was beautiful weather) and I achieved complete lucid awareness or oneness with reality without the use of caffeine or Modafinil lol. It really is amazing when you are finally on the path to true health because many of us don't know what true health feels like until we are there. Thank you to Dr. Dominic D'Agostino for his ongoing research on nutritional ketosis and for Maria Wojcik Emmerich for writing her awesome book "Keto Adapted." In the near future, I'm going to be buying five e-copies of her book and giving them away on here. Seriously, if you have cerebral palsy, autism or any neurological, or psychological disorder, consider giving the ketogenic lifestyle a try.
Much love,
Jason
 To get started on your path to healing, click HERE. On SALE now!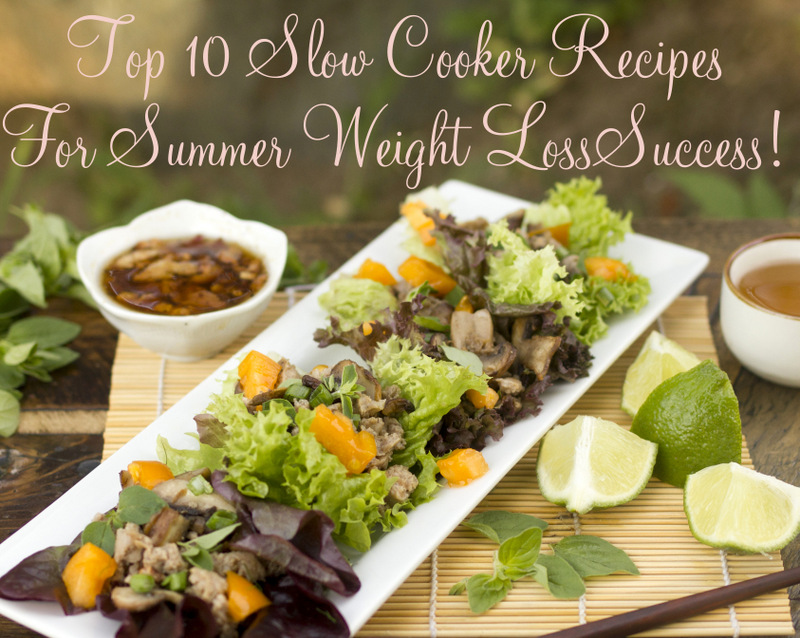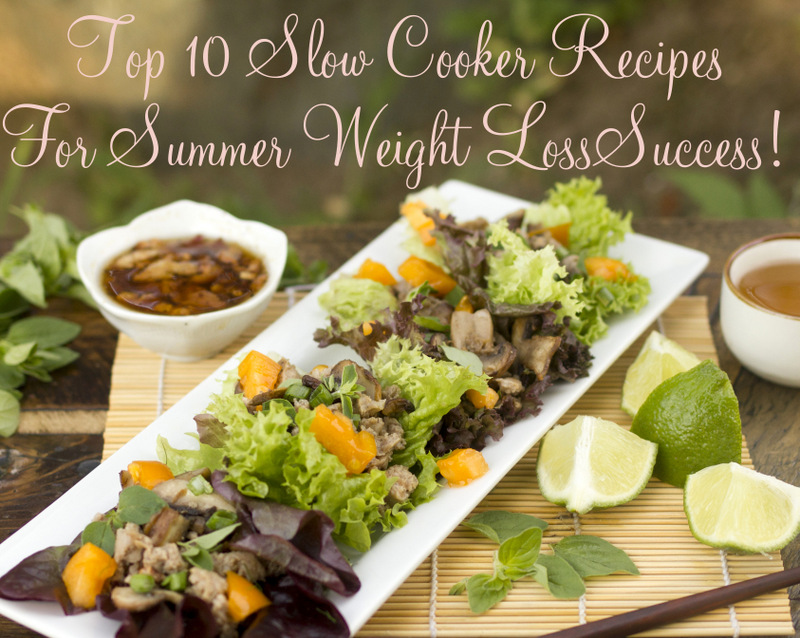 Plan Plan Plan = Success! 
I know it sounds goofy but summer is the only time I use the slow cooker now. In the winter months I adore cooking in the kitchen but in the summer I would much rather be on my bike or kayak.
One trick we do, is that Craig helps clean up for dinner, while I prepare dinner for the next night. So even if  I plan a 'taco bar' night for the next day, I fill up the crockpot with the chicken, spices, jar of salsa (or whatever recipe I am doing). I often fill my slow cookers with a main dish, side dish and dessert (yes, I have 3 beloved slow cookers). Then in the morning, all I have to do is take the slow cooker shell out of the fridge and turn them on. That takes so much stress and anxiety out of my day! My mom is an amazing woman but I often remember her being extra stressed after work about what we were going to have for dinner. I think that helped me be such a planner. I don't like having any extra stress so I always have dinner planned.
Here are some family favorites for you to try to keep you on the path to success and lower your stress!
TOP 10 SLOW COOKER RECIPES
1. Easy Crock Pot Chicken by Maria Mind Body Health
2. Bacon Cabbage Beef Stew by The Nourished Caveman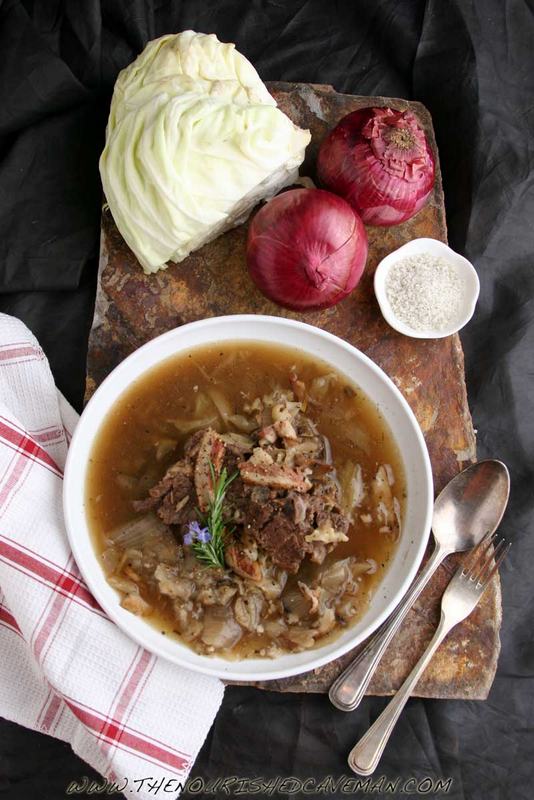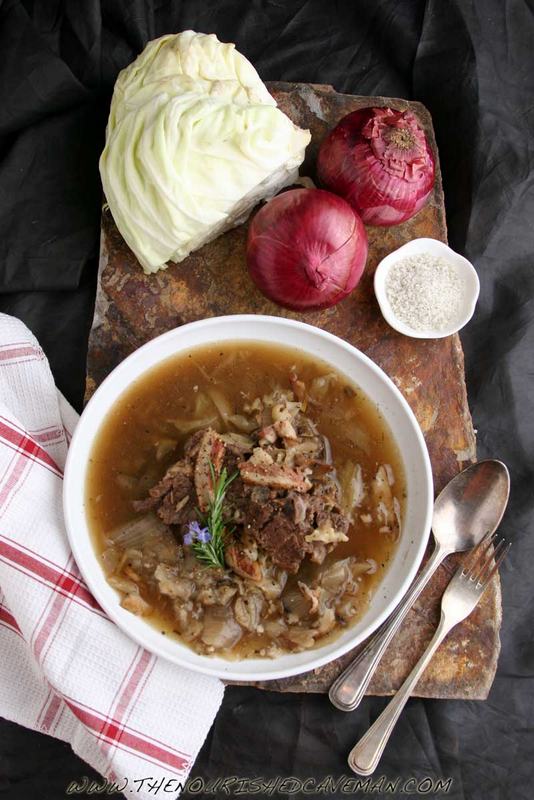 3. Slow Cooked Lamb with Mint and Green Beans by KetoDiet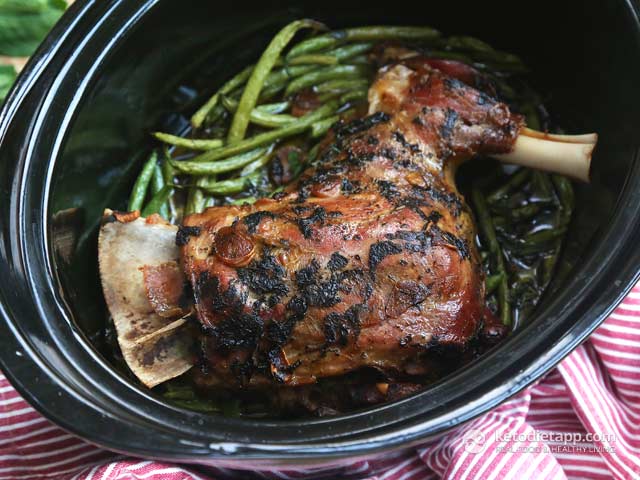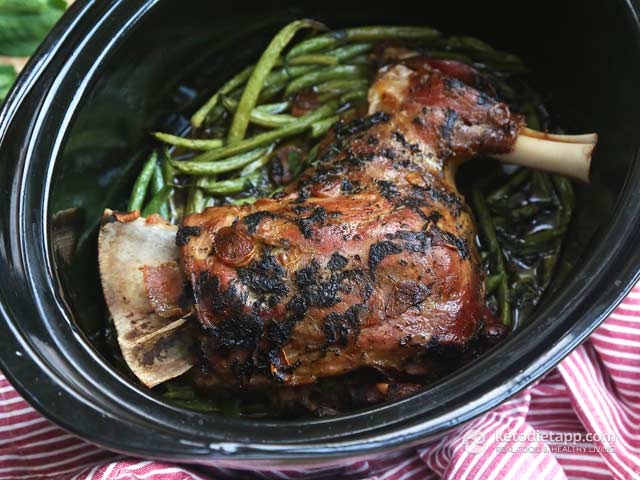 4. Slow Cooker Southwestern Pork Stew by All Day I Dream About Food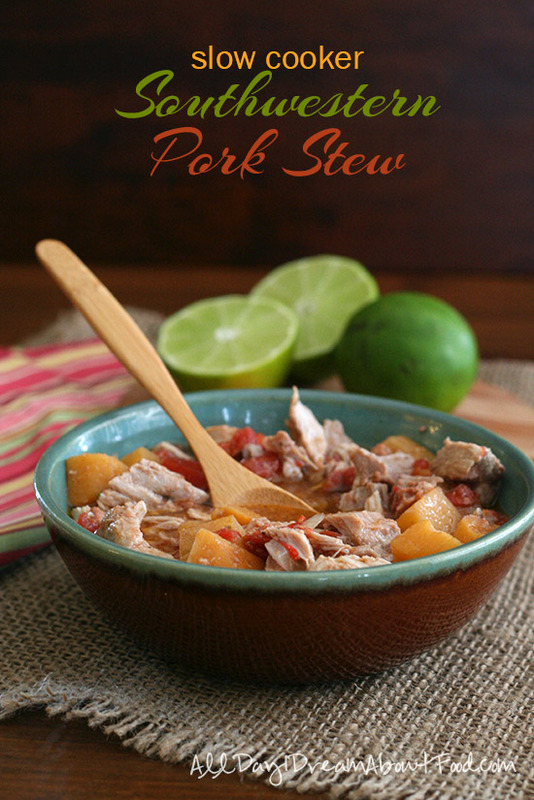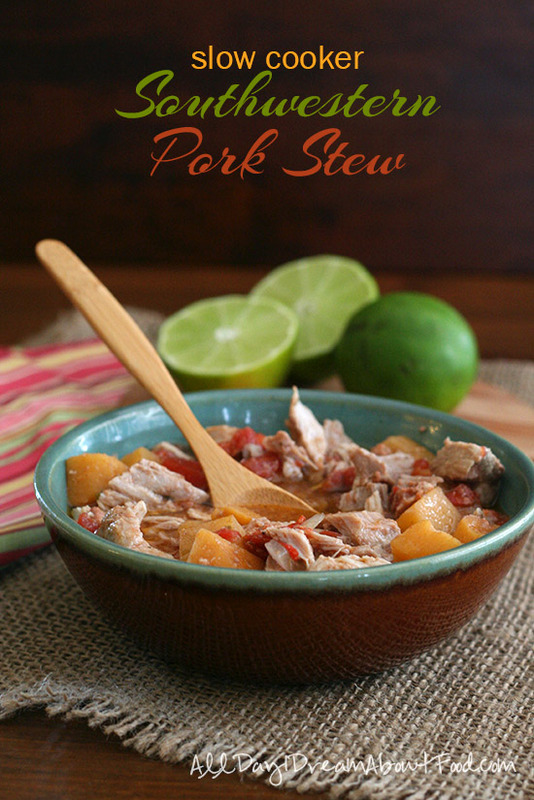 5. Slow Cooker Pork Loin with Onion Gravy by Holistically Engineered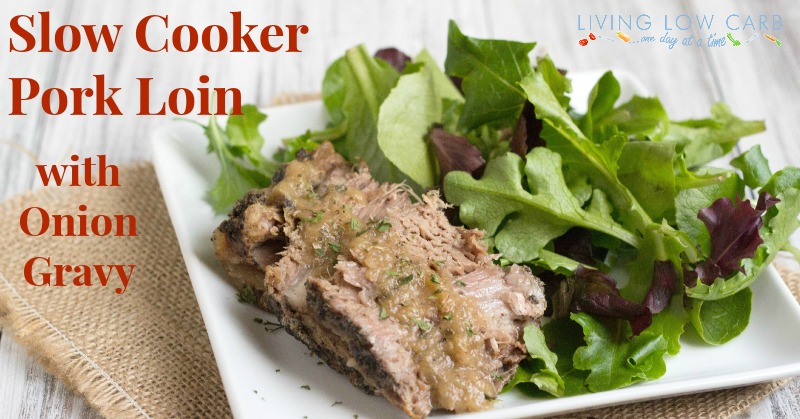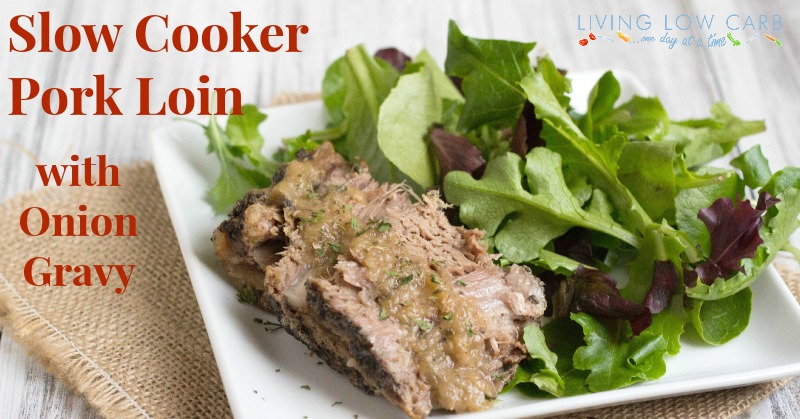 6. Creamy Mexican Slow Cooker Chicken by Peace Love and Low Carb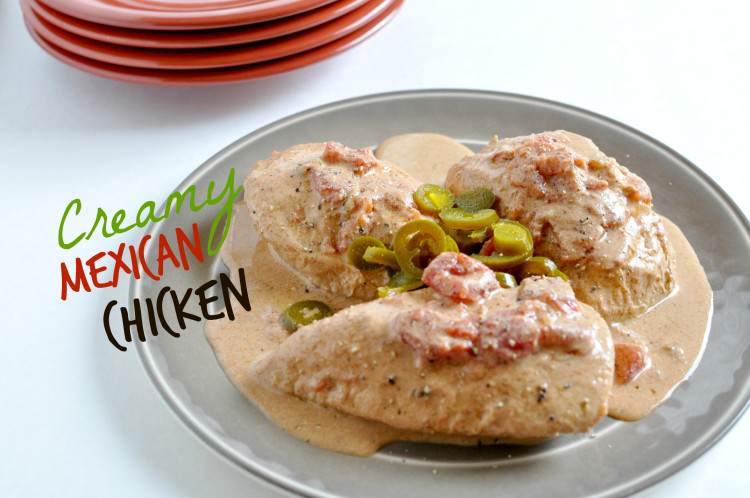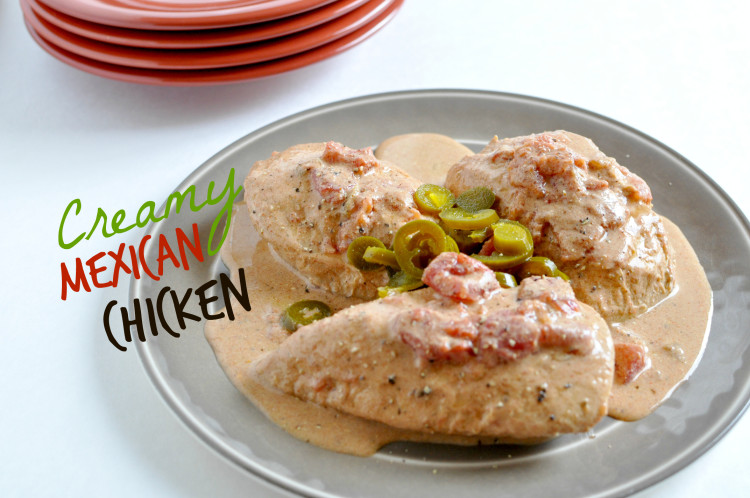 7. Slow Cooker Ethiopian Doro Watt by Maria Mind Body Health
8. Pot eu Fue by Carb Wars Blog
9. Korean Short Ribs by Maria Mind Body Health
10. Slow Cooker Pulled Pork by Fluffy Chix Cook