THIN MINT COOKIES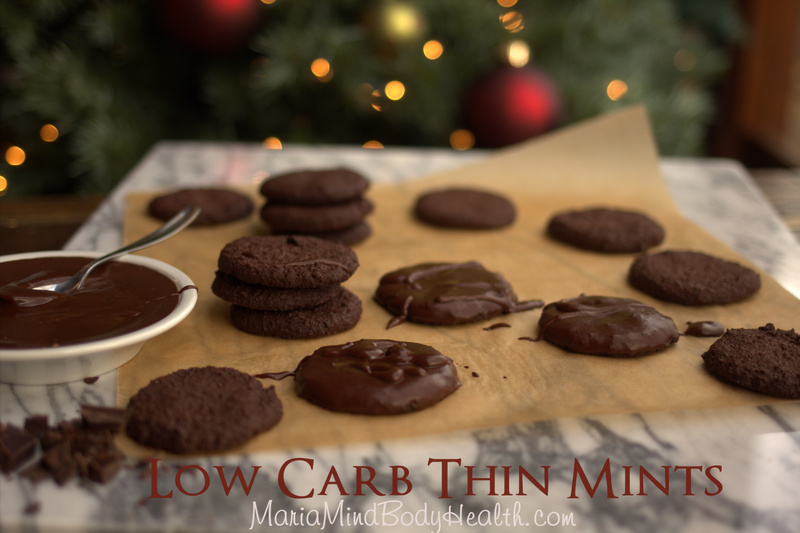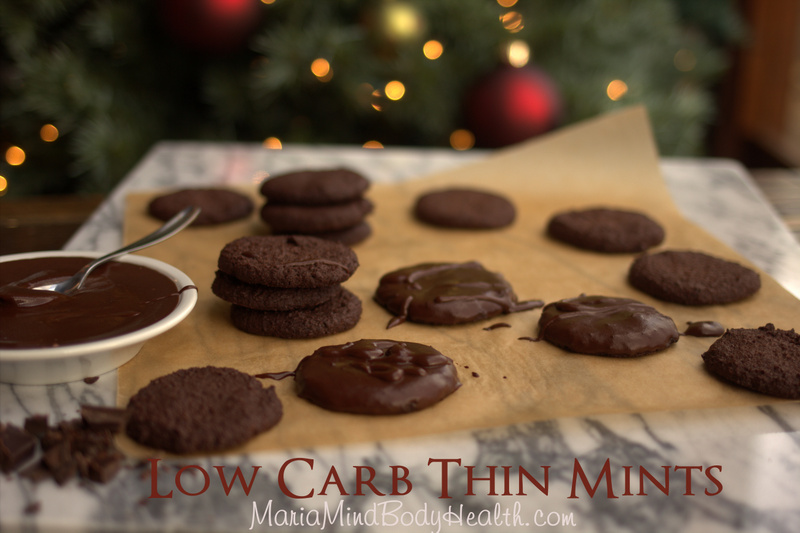 If you haven't noticed, I do not allow advertising on my site.
I just didn't agree with some of the products that were advertised. They were keto products, but they were unhealthy and I would never personally eat most of the products. It was hard to say no to blog advertisements; they pay thousands of dollars a month, but I just felt uncomfortable about having the products I didn't recommend on my website.
Instead, I have created a shopping list where you can find all the healthy ingredients that are difficult to find in the grocery store (and if you do find them, they are often very expensive).
I have done a lot of detective work and found the lowest prices on for all of the products I use and love. Everything from food, pantry items, kitchen tools, supplements, and skin products are on my list.
I rarely waste time in the grocery store because I find everything online for a way better price!
All you have to do is click on the words in my recipes and it will take you right to the correct item. If you add them to your cart I get a tiny commission that helps me afford to keep practicing recipes (Recipe experimenting can costing me a fortune!…but I love helping!).
I also have GREAT HOLIDAY GIFT IDEAS on the list!
Happy Shopping and THANK YOU for all your support!!!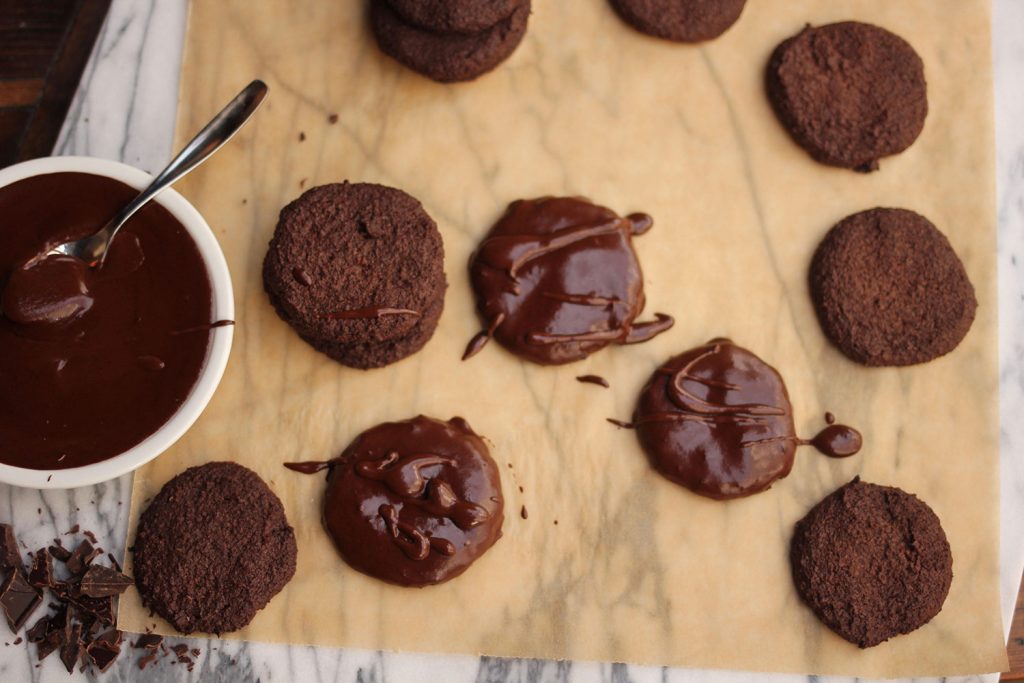 Thin Mint Cookies
Ingredients
THIN MINTS:
½ cup butter or coconut oil
¼ cup Swerve
1 egg
4 TBS unsweetened cocoa powder
¼ tsp Redmond Real Salt
1 tsp baking soda
2 tsp mint extract, divided
3½ cups blanched almond flour
CHOCOLATE DIP:
2 TBS butter or coconut oil
1 oz unsweetened baking chocolate
10 TBS heavy cream
¼ cup Swerve
Instructions
Preheat your oven to 325 degrees F. In a medium sized bowl, cream the butter and sweetener together. Add the egg, mint, salt, and baking soda to the bowl and blend well. Slowly add in the almond flour and the cocoa powder.
Make 1 inch balls using your hands, place on baking sheet and flatten ball to make a round cookie. Bake the cookies for about 10 minutes, or until the start to brown along the edges. Remove from oven and cool the cookies completely before removing from the cookie sheet.
CHOCOLATE DIP: Place the butter and chopped chocolate in a double boiler (or in a heat safe dish over a pot of boiling water). Stir well until just melted (don't burn the chocolate!), add in the cream, other teaspoon of mint extract, and sweetener. Stir until smooth and thick. Use chocolate to dip the cookies (*Note: it works best to dip frozen cookies). Set on parchment paper to cool. Enjoy! Makes 32 servings.
Notes
NUTRITIONAL COMPARISON (per cookie) =
Girl Scout Thin Mint = 160 calories, 22 carbs, trace fiber
"Healified" Thin Mint = 134 calories, 3.2 carbs, 1.6 fiber
TESTIMONY OF THE DAY
This testimony gave me goosebumps! I feel honored to help people like Charity!
"Long story short, I have 3 autoimmune conditions, one being stage 4 endometriosis (they don't clinically categorize it by stages anymore but if they did, this is where I land). Through diet and lifestyle, particularly the Maria Emmerich's way of keto, I have been able to keep all 3 conditions, especially endometriosis, in remission with this approach. 8 weeks ago I got a horrible endo flare up and after a month in with no relief, I was desperate. Meds and BC are not an option. I'm anti meds for many reasons and understand this is a personal preference, so no judging others that use meds. When I was diagnosed, my world renowned excision specialist, told me surgery should be a last resort. I was in so much pain, I was researching and exploring my options for surgery. I decided to do Maria's personal health assessment.
I'm only 2 weeks in and almost pain FREE with no flare ups. I could cry tears of joy!
This disease is debilitating and being in chronic pain every day is no way of living.
The fact Maria helped me do this holistically, naturally and with no meds and surgery is so awesome. Best Christmas gift!
I'm still on this protocol and will continue to do so, and I encourage others to reach out if you have been on the fence about hiring Maria for an assessment. It's worth every penny!
I've learned things about my hormones and endo I never knew thanks to Maria's knowledge and expertise. Even my non-keto healthy anything husband is a believer. He's just happy I'm healing. Thank you @mariaemmerich and @craig_emmerich !
Enjoying the holiday season in much less pain, today!" – Charity
Most people I consult are doing keto totally wrong. Get fast results with the my Mind-blowing Keto School!