Testimonies of the Day
"Great news : 10 days and -6.3 lbs !!!!  It's a dream to be free of cravings and thinking of food all the time , I've already found that i'm not eating my emotions anymore!" – Melissa
"Maria, I would truly like to thank you. I have taken most of the vitamins since I received your reply and I can tell a big difference in my over all well being. I did not think that I would notice a decrease in moodiness, bloating, irritability and cramps right before my period but I noticed a BIG difference. I have not even started the Estrofactors but ordered them two days ago. Again thank you so much for all your hard work and dedication! "   Siobhan
To get started on your path to health and healing, click HERE. 
Why Unsalted Butter
One of my favorite things to do on my morning runs is to listen to food podcasts. I really love KCRW Good Food based in California. Every week they do the "Market Report" from the Santa Monica Farmer's Market. Oh, how I wished I lived in a warm climate right about now!
But anyway, the last one I listened to discussed how to properly cook Brussels Sprouts. I never really understood why you would need to buy UNsalted butter if the butter you were getting used a high quality sea salt. They explained there are 2 reasons:
1. Is for you, the chef, to control the amount of salt.
2. Another important reason is that it changes if you FRY veggies or STEAM them.
The tip they gave was to put the unsalted butter in the pan and heat until a bit of golden flecks appear (also called 'brown butter'). Add your Brussels sprouts (cut in 1/2) and saute for 2 to 3 minutes. THEN add salt to taste.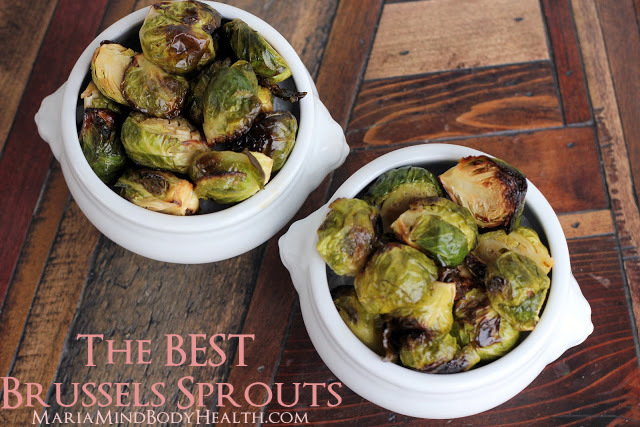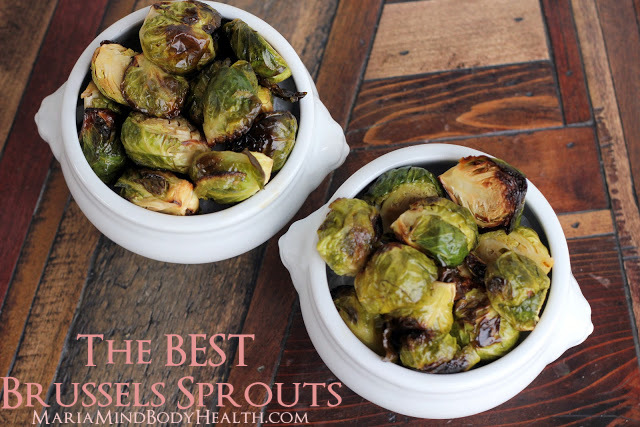 COOKING TIP: Blanch the Brussels sprouts in boiling water for about 15 seconds. This accomplishes 2 things:
1. It keeps their bright color.
2. It cuts down cooking time to retain more nutrients and keep the fresh flavor.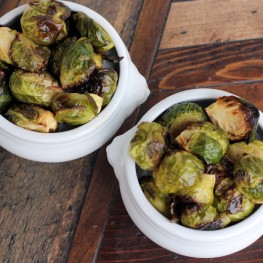 The Best Brussels Sprouts
Ingredients
3

slices

sugar free bacon

chopped (optional)

2

TBS

unsalted butter or coconut oil

1

shallot

chopped

1 1/2

lbs

Brussels sprouts

trimmed, larger spouts halved

Celtic sea salt and pepper

to your taste
Instructions
Blanch the Brussels sprouts in boiling water for about 15 seconds.

Quickly drain and rinse the Brussels sprouts in cold water. Cut the large sprouts in half lengthwise.

Brown bacon in a medium skillet.

Remove bacon, chop into small pieces and set aside.

Add butter or oil to the pan and add shallots to saute for about 2 minutes. Add Brussels spouts and coat in oil.

Saute Brussels sprouts about 3 minutes or until they begin to soften, then add the salt and cook until crisp tender.

Transfer to a serving dish with a slotted spoon and top with cooked bacon bits.
Notes
NUTRITIONAL INFORMATION (per serving)
"Healthified" Brussels Sprouts = 124 calories, 6.5g fat, 8.2g protein, 10.4 carbs, 4.3g fiber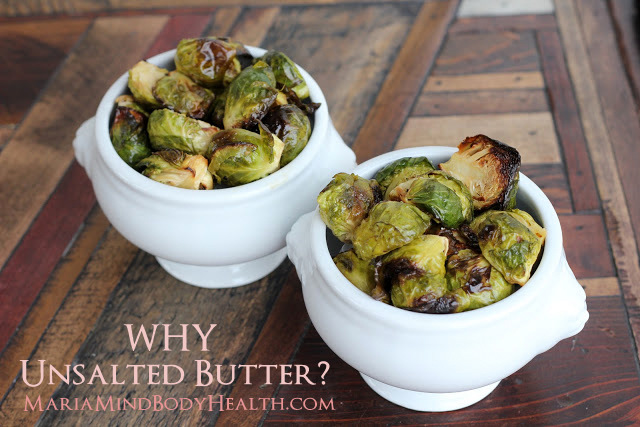 Another Great Testimony
"I did get my new lab results today and all my levels look great, even my thyroid level is back in the normal range! The last 2 years have shown my thyroid being just below normal readings! Now I have to have an Echo and monitor to make sure things look healthy. So happy that I can continue eating healthy without worry. Thank you for all your research, information, inspiring posts and delicious recipes! – Andrea"
Holiday Gift Giving Ideas
Are you looking for the perfect holiday gift for your mother, sister, husband, or friend who is really hard to buy for? Why not give them the gift of health? I have created an AMAZON.COM store where you can find all the healthy ingredients that are difficult to find in the grocery store (and if you do find them, they are often very expensive). I have done some detective work and found the lowest prices on www.amazon.com for all of the products I use and love. Everything from food, pantry items, kitchen tools, supplements and skin products are in the aStore. I rarely waste time in the grocery store because I find everything online for a way better price!
If you click on the words, you can find my suggestions:
1. Cute Food Apparel: I love Craig in his Kale shirt! Micah has one too!
2. A variety of "healthified" cooking basics to get started: coconut flour, stevia drink sticks, protein powders.
3. A box of nut flours from nuts.com
4. A smoker to make smoked meats! This is my favorite way to make chicken and ribs!
5. Oil spritzer to get rid of all the inflammatory vegetable oils in the diet. 
6. Exercise equipment or a pedometer. 
7. A box of ChocoPerfection bars.
8. A stand mixer! My mother-in-law bought me my first stand mixer and let me tell you, that is the "gift that keeps on giving!"
9. A slow cooker and The Art of Healthy Eating Slow Cooker cookbook.
10. A gallon tub of coconut oil.
11. A box of Kelp noodles or Miracle Noodles.
12. Pots and pans. Cast iron pans are my favorite!
13. Purchasing a consult or class video of mine to help them get started on their path to healing.
By purchasing products through my Amazon store, you help keep this blog going. You can also continue shopping for other products on Amazon after you are finished with "healthified" shopping. Just click the "Proceed to Checkout". It then asks you if you want to add these to your Amazon cart (at the main Amazon site). Just click "Continue" and now you can add whatever else you want from Amazon all in the same cart! I always choose at least one thing from my Amazon Store before moving onto other items I need for the family, those items will also help pay for the blog without any extra cost; I just get a small commission for bringing your business to Amazon.com. Happy Shopping and THANK YOU for all your support!!!