Quick note for all my followers in Europe.  All my books are now available in Europe through Amazon!  Thanks for your support!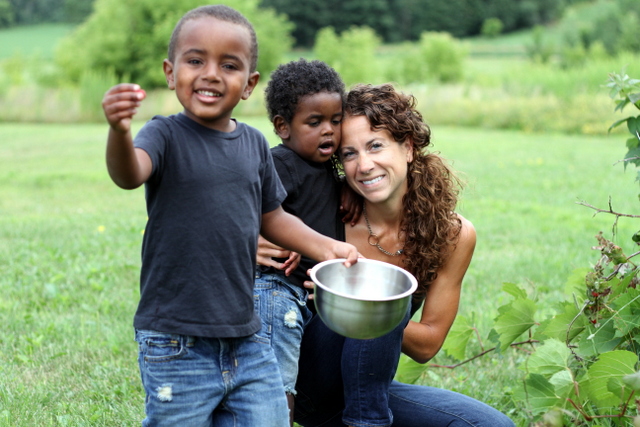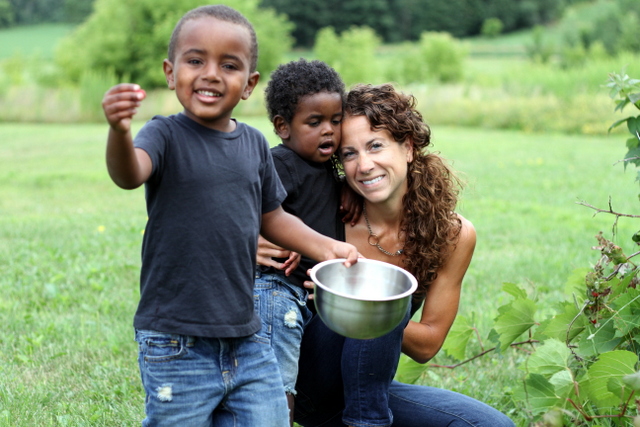 Before my revelation of the biochemistry of food and our weight, I was so proud of my "perfect" diet of whole grains, fruits, and fat-free desserts (including Fat Free SORBET!), but I was still puzzled why I had uncontrollable cravings around food. By finding the correct supplements to change my biochemical imbalances, I started a high healthy-fat, grain-free, no starch diet; I finally found peace in my body. I didn't feel deprived or compelled to overeat.
Blue Bunny Raspberry Sherbet INGREDIENTS: Water, Sugar, Corn Syrup, Nonfat Milk, Raspberry Puree (Red Raspberry Puree, Sugar, Water, Natural Flavors, Carob Bean Gum, Sodium Benzoate as Preservative), Whey, Citric Acid, Natural and Artificial Raspberry Flavor, Methyl Cellulose, Beet Color, Carob Bean Gum, Karaya Gum, Pectin, Red 40, Blue 1.
What happens when you eat too many carbohydrates?
No matter where the carbohydrates are being stored, liver or the muscles; the total storage capacity of the body for carbohydrate is really quite limited. Once the levels in the liver are filled with glycogen, excess carbohydrates have just one fate: to be converted into fat and stored. Even though carbohydrates are fat-free, excess carbohydrates ends up as excess fat. But that's not the worst of it. Any meal or snack high in carbohydrates will generate a rapid rise in blood glucose. To adjust for this rapid rise, the pancreas secretes the hormone insulin into the bloodstream. Insulin then lowers the levels of blood glucose.
The problem is that insulin is mainly a storage hormone; it works to put aside excess carbohydrate calories in the form of fat in case of a future food shortage. The insulin that's stimulated by too many carbohydrates assertively promotes the accumulation of body fat. To recap, when we eat too much carbohydrate, we are sending a hormonal message, through insulin, to the body that states: "Store as fat". They also tell it not to release any stored fat. When this happens, you can't use your own stored body fat for energy. So the excess carbohydrates in your diet not only make you fat, they make sure you stay fat.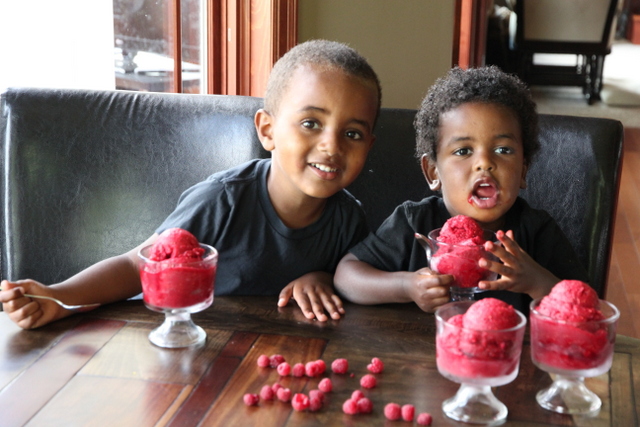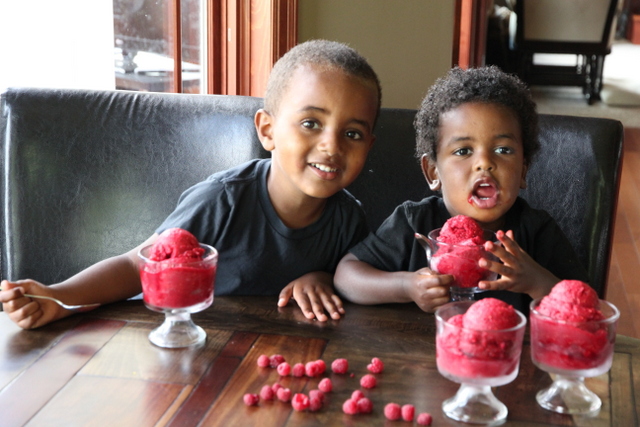 After you eat carbohydrates your pancreas releases insulin and your blood sugar increases. Insulin makes sure your cells receive some blood sugar necessary for life, and increases glycogen storage. But, it also tells your body to use more carbohydrate, and less fat, as fuel. Insulin also converts almost half of your carbohydrate intake to fat for storage in-case of an energy emergency. If you want to burn fat for energy, the insulin response must be decreased. Eating refined sugars release a lot of insulin, allowing less stored fat to be burned.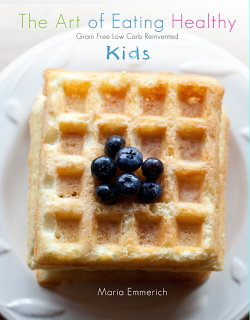 High insulin levels also suppress two important hormones: growth hormone and glucagon. Growth hormone is used for muscle development and building new muscle mass. Glucagon promotes the burning of fat and sugar. Eating a high carbohydrate meal also stimulates hunger. As blood sugar increases, insulin rises with an immediate drop in blood sugar. This results in hunger, often only a couple of hours after the meal. Cravings, usually for sweets, are frequently part of this cycle, leading you to snack on more carbohydrates. Not eating makes you feel ravenous shaky, moody and ready to "crash." This cycle causes you to never get rid of that extra stored fat, and a decrease in energy. To read more, check out Secrets to a Healthy Metabolism.
Insulin's actions are countered by glucagon. Glucagon alerts the liver to slow down triglyceride and cholesterol production, for the kidneys to release excess salt and fluid, to the artery wall to relax and lower blood pressure, and to the fat cells to release stored fat to be burned for energy. But, insulin is a stronger hormone and when it is high, it suppresses glucagon's actions. After a childhood of sugar and starch consumption, metabolic syndrome and insulin resistance happen. This is why what we feed our children is so important. To find lots of 'kid-friendly' meals and snack, check out my new KIDS COLOR cookbook: The Art of Eating Healthy: KIDS.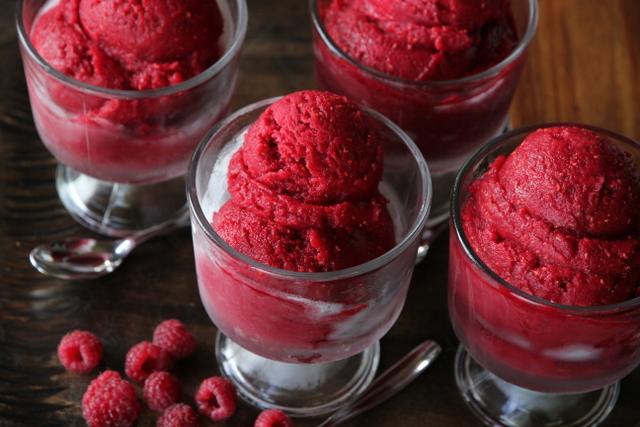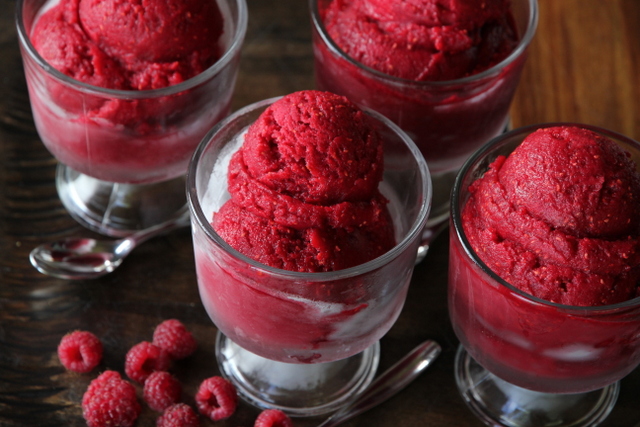 A zookeeper mentioned that they often can't feed the animals exactly what they eat in the wild because an animal that eats berries in the wild would develop a fatty liver and put on too much weight with conventional berries! Interesting!
"HEALTHIFIED" SORBET
Ingredients
1/3

cup

unsweetened almond milk

1/3

cup

Allulose

keeps ice cream soft

1

tsp

stevia glycerite

2 1/2

cups

fresh organic strawberries or raspberries

1

TBS

lemon juice

1/2

tsp

Redmond Real salt

to keep it from hardening too much
Instructions
Place the ingredients in a food processor and puree until very smooth.

Transfer the mixture to the chilled container of your ice cream machine (click HERE to find the one I love…I make ice cream so much, I broke mine and they sent me a new one for FREE! It is also 1/2 off now.) and make according to the manufacturer's instructions.

Once complete, transfer to a chilled container and store in the freezer. NOTE: If you taste the sorbet after freezing and find the amount of sweetness is not right, adjust the level of sweetener, and then refreeze the sorbet. The sorbet is not affected by thawing and refreezing. Makes 4 servings.
Notes
NUTRITIONAL COMPARISON (per serving)
Haagan Daas <g class="gr_ gr_93 gr-alert gr_spell gr_inline_cards gr_run_anim ContextualSpelling multiReplace" id="93" data-gr-id="93">Fat Free</g> Sorbet = 240 calories, 0g fat, trace protein, 60g carbs, 2g fiber
"Healthified" Sorbet = 33 calories, 0g fat, 0.7g protein, 7.4g carbs, 1.9g fiber