Testimony of the Day
Photo Testimony: "I wanted to send a before and after of my arms but it turns out I do not have a before.  I used to get red irritated arms just above the elbow almost up to my shoulder. It was like a small pimply red bumps all over…not any more! I also have better complexion with a lot less red in my face. Keto for the most part of 3 months and i never thought I would see this much difference in my skin. Thank You!" – Siobhan
Click HERE to become the happy and healthy person you deserve to be!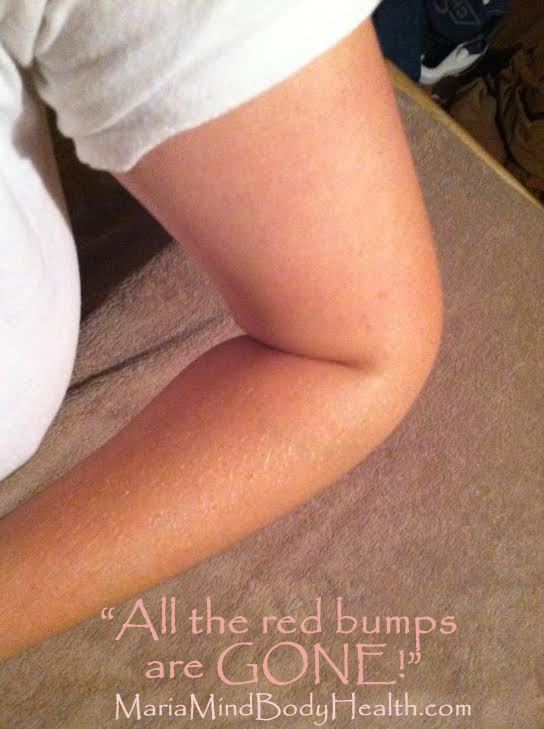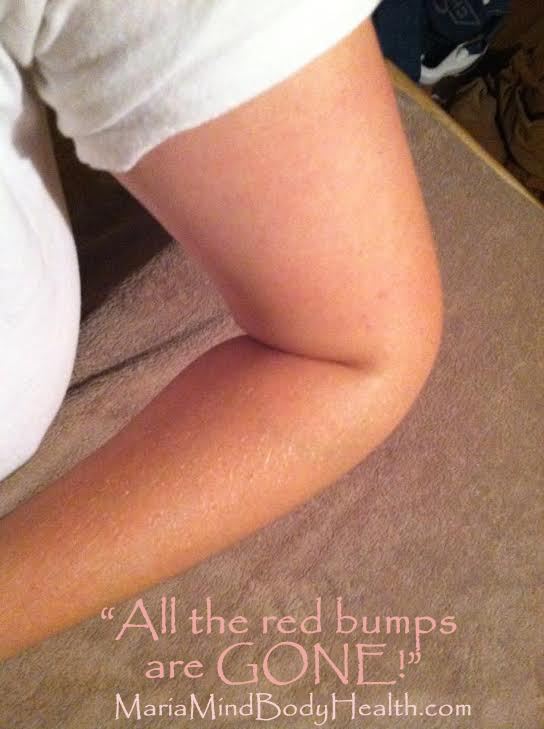 GALL BLADDER FACTS
Are you or someone you know part of the increasing population having gall bladder surgery? It is becoming a very common operation. Is there something changing in our current diets that is causing this? Could it be the gluten over-load in our diets? Gall bladder disease or malfunction is often associated with celiac disease. CCK (cholecystokinin) is the hormone responsible for gall bladder contraction. The bulk of this hormone is produced in the duodenum. People with celiac, or sensitive to gluten, will have a reduction or of duodenal production of CCK; which will cause gall stones.
In the past few recent decades, we have been mis-informed that fat-free diets and healthy "whole grains" are the healthy way to eat. Even the medical profession is telling parents to have their kids drink skim milk! Don't get me wrong, there are some fat to totally avoid, such as vegetable oils and trans-fats. But going on low fat diets is more harmful than you realize. This is why I always use full fat (and tasty) foods! High protein and grain-free diets alone are not the way to go. High fat is.
Galls are released by dietary fat. If you go on a little-to-no fat diet, the gall bladder starts to atrophy because it doesn't need to work; just as when you don't use your muscles, they atrophy and you are no longer as strong as you once were. Once the damage is done, and the gall bladder is removed, patients mistakenly believe that they can no longer eat fats without discomfort. This is not true, the bile to break down fat is made in the liver, then stored in the gall bladder. Even without a gall bladder, you produce bile and can (and should) consume healthy dietary fats.
After surgery (any surgery) you lose most of your beneficial bacteria; such as bifido bacteria, that keeps your intestines strong and healthy. Adding in probiotics and digestive enzymes are the first step to healing. Your body is smart, after years of low-fat dieting, it no longer produces lipase like it once did; lipase is the enzyme to break down fat (just as when a vegetarian adds in more protein after years of low protein, they feel sick… they no longer produce Protease, the enzyme to break down protein).
After a few days of increasing enzymes and good bacteria, adding in quality fats is essential for your body and cellular health; our brain and cells are composed of over 60% fat people! It is important! I suggest starting with MCT oil.
Coconut oil has both long and medium chained triglycerides (MCT). You can make MCT oil from coconut oil which is all medium chained triglycerides which is an awesome fat because it doesn't require bile for digestion! I use this in place of butter for all my baked goods and it holds flavor like no other oil so it makes great salad dressing.
Click HERE to find SKINNYFat MCT oil.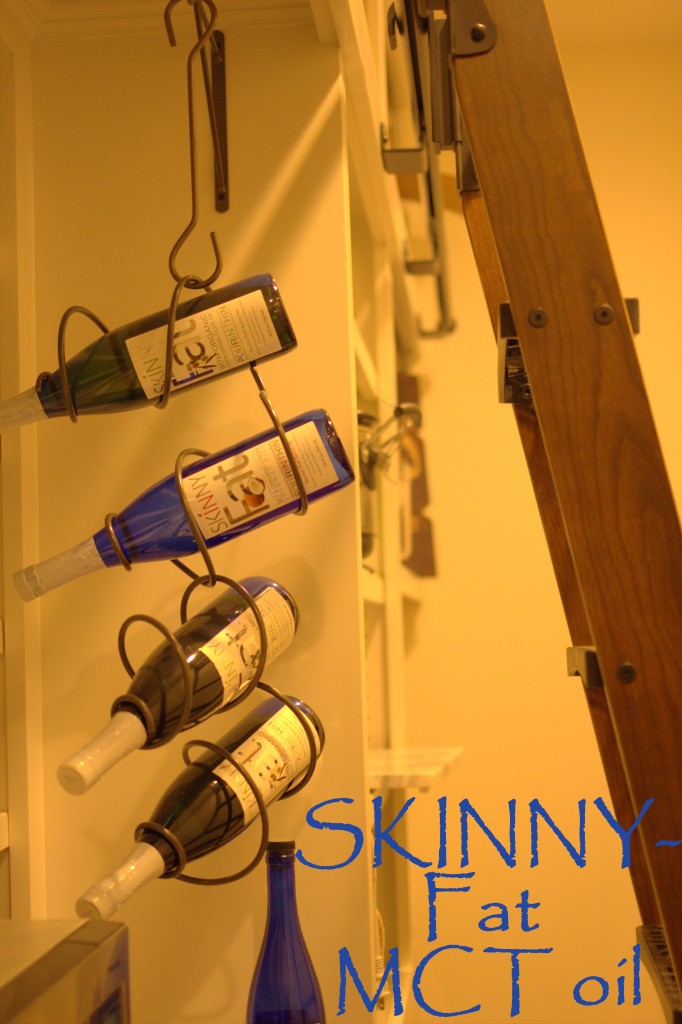 Foods high in cholesterol are also essential! You NEED cholesterol to produce bile. Start to add in quality eggs (yes, the yolks…whites don't count, the cholesterol is in the yolks), grass-fed meats, lobster and other shellfish. I am not talking about "oxidized cholesterol"… which is damaged cholesterol found in skim milk and many processed foods; which triggers heart disease. If you keep avoiding fats and cholesterol, your body will keep on pace with no lipase excretion or bile production causing a vicious cycle.
Click HERE to find my favorite MCT salad dressing recipe.
Click HERE to find my Nicoise Salad
Click HERE to find my favorite MCT pesto recipe.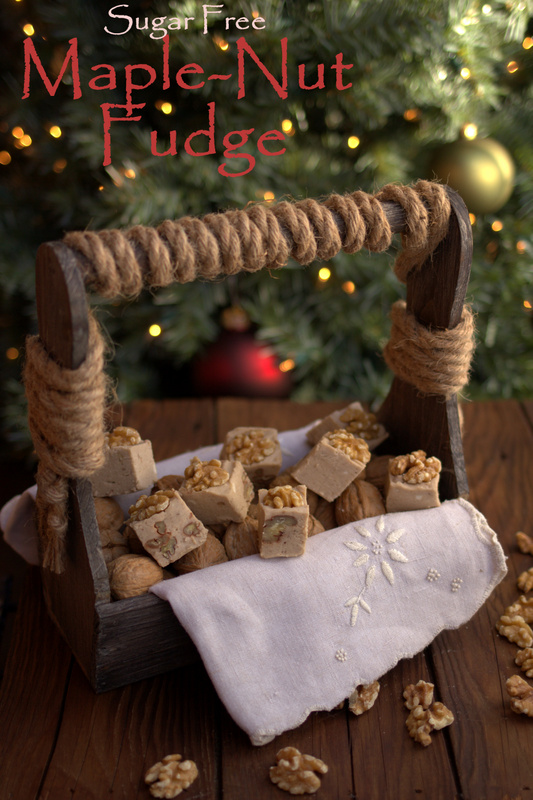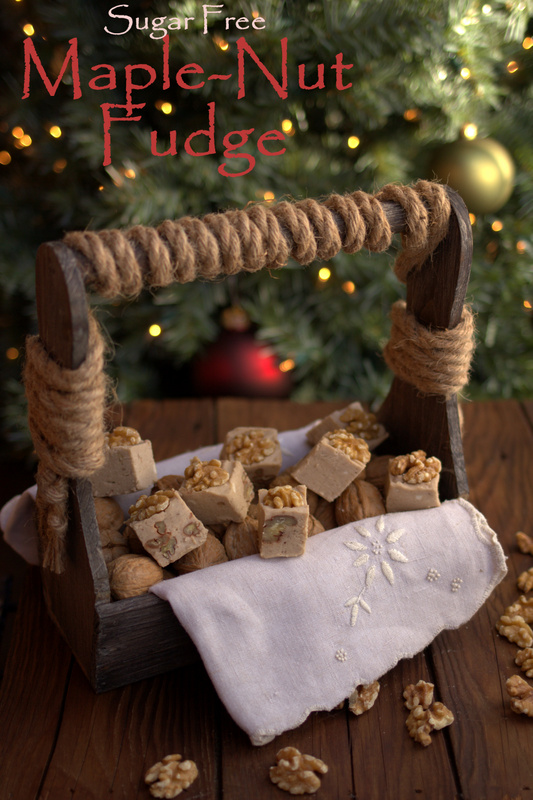 Sugar-Free Maple-Nut Fudge
Ingredients
1

cup

organic butter

1

8 oz package mascarpone or cream cheese

1/4

cup

Natural Sweetener

1

tsp

stevia glycerite

1

tsp

maple extract or a few drops maple oil

OPTIONS:

1/4

tsp

ground ginger

1

cup

pecans or walnuts
Instructions
In a small saucepan, melt butter over medium-high heat (heat until it turns brown, not black).

Add natural sweeteners until sweeteners dissolve and the mixture bubbles just a little.

Using a hand mixer on low speed, add in extract and mascarpone/cream cheese.

Mix until combined.

The mixture will not emulsify until it cools a little. NOTE: I placed the mixture into my blender and combined until smooth which caused it to not separate. If you use a hand mixer, it keeps separating until cooled. So after it cools a bit, whip it together.

Stir in the nuts and ginger if using.

Place a piece of parchment in an 8 x 8 square baking pan. Pour mixture into the pan lined with parchment. Refrigerate overnight, the mixture will thicken a lot. Remove from pan, peel away parchment and cut into <g class="gr_ gr_119 gr-alert gr_spell gr_inline_cards gr_run_anim ContextualSpelling multiReplace" id="119" data-gr-id="119">1 inch</g> cubes. Makes 24 servings.
Notes
NUTRITIONAL COMPARISON (per serving)
Traditional Fudge = 110 calories, 4.5g fat, 0g protein, 19g carbs, 0g fiber
"Healthified" Fudge = 111 calories, 12g fat, 1g protein, 0.5g carb, 0g fiber
96% fat, 3% protein, 1% carbs