Testimony of the Day
"I started to work with Maria last March 2013, my before picture that in portuguese says "Antes" it looks like I was pregnant but I wasn't, my baby had almost 1 year old at that time, I was a type 2 diabetic, and I`m not anymore, I have hypothyroidism, and I was always anxious, nervous, tired. I used to have migraines and trouble to sleep, not anymore! I have 3 kids under 5, and now I have the energy that I need to take care of them and play with them, I just love to be on my own skin now, my "Hoje" pic shows how I look today with 50lb down, I fell like my real me again, life is great! thanks Maria for everything, I can't thank you enough!" – Cynthia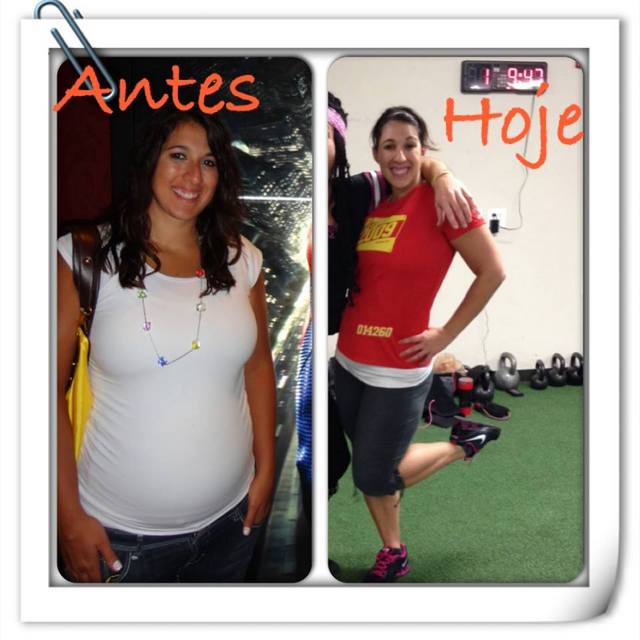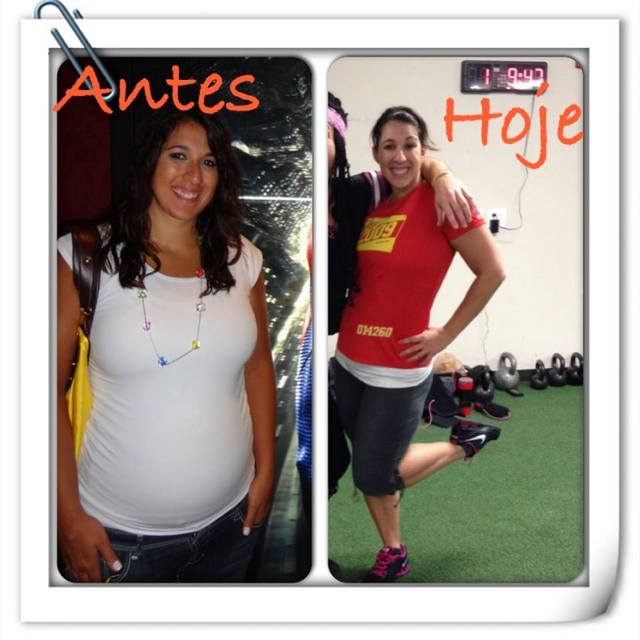 My New Audio Book! 
I am very happy to announce that my book "Secrets to a Healthy Metabolism" is available as an audio book! What a perfect gift for a friend who commutes to work and doesn't have time to sit and read! Thank you Podium Publishing for all the amazing work to put this together.  It turned out amazing!  You can get it on iTunes, Amazon and Audible.
To check it out, click HERE. 
FRENCH FRIED ONIONS
What would Thanksgiving be without Green Bean Casserole with French Fried Onions?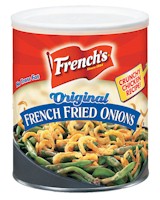 French Fried Onion Ingredients = Palm Oil, Wheat Flour, Onions, Soy Flour, Salt, Dextrose, TBHQ and Citric Acid In Propylene Glycol to Protect Flavor.
If you or someone you know is spending outrageous amounts of money with trying to conceive, you may want to inform them that it could be the foods in the typical American diet.
Harvard researchers find trans fat intake by just 2% of total calories 4 grams of trans fats per day, increase a woman's risks of infertility. For every 2% increase in calories a woman eats trans fats, infertility increased by 73%. For every 2% increase in calories from trans fats instead of Omega-6 poyunsaturated fats, infertility increased by 79%. For every 2% increase in trans fats instead of saturated fats, infertility more than doubled.
My suggestion is to stay away from foods containing the words partially hydrogenated oils, TBHQ, and BHT. These are chemicals in just about every pre-packaged food item (I've even seen it in refrigerated salsa!). Being aware of pre-natal health is essential in creating a healthy little miracle!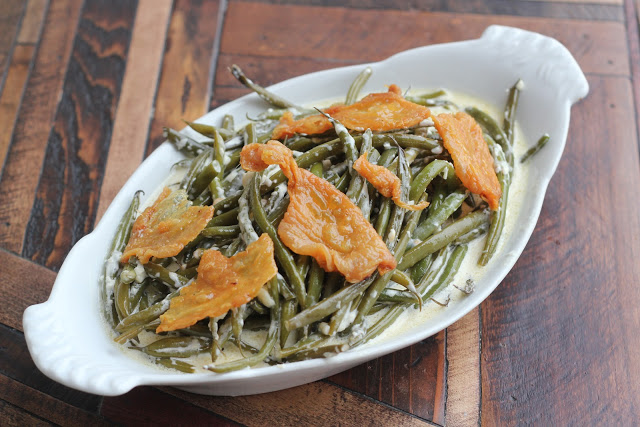 "HEALTHIFIED" CASSEROLE:
8 cups green beans, cleaned and trimmed
1/2 cup organic chicken broth
1/2 cup sharp cheddar, shredded
1/3 cup butter
4 oz cream cheese
1/4 cup onion, diced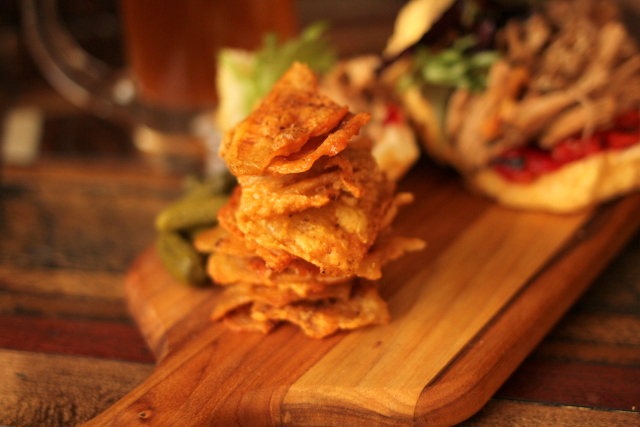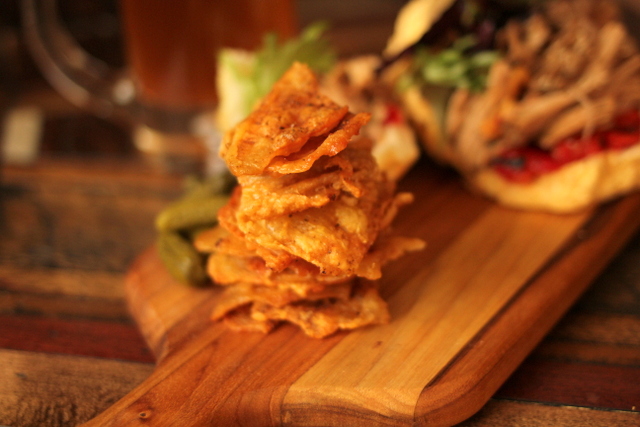 CHICKEN "CHIPS"
1/4 lb chicken skin (I removed the skin from chicken thighs and saved the thighs for Rosemary Chicken)
1 tsp Celtic sea salt
Place all the green beans (you can use canned green beans if desired, just cut the cooking time down to only 1 hour), broth, cheddar, butter, cream cheese and onion into a 4 quart slow cooker. Cook on low for 4 hours or until green beans are soft and the mixture is well combined. Stir every hour to mix the creamy goodness together. Top with Chicken "Chips."
To make the chicken "chips," sprinkle the cleaned chicken skin with salt and place the strips in the bottom of the largest crockpot you have (you want the skin to touch the heat). Turn on high for 2 hours. Check every 30 minutes to make sure they aren't sticking to the bottom. The "chips" are done when they are a beautiful golden brown and crispy.
Makes 10 servings.
NUTRITIONAL COMPARISON (per serving)
Traditional Green Bean Casserole = 248 calories, 18g fat, 4.5g protein, 18g carbs, 2.3g fiber (15.7 effective carbs)
"Healthified" Casserole = 185 calories, 15g fat, 6.5g protein, 7g carbs, 3g fiber (4 effective carbs)