SCHWEINSHAXE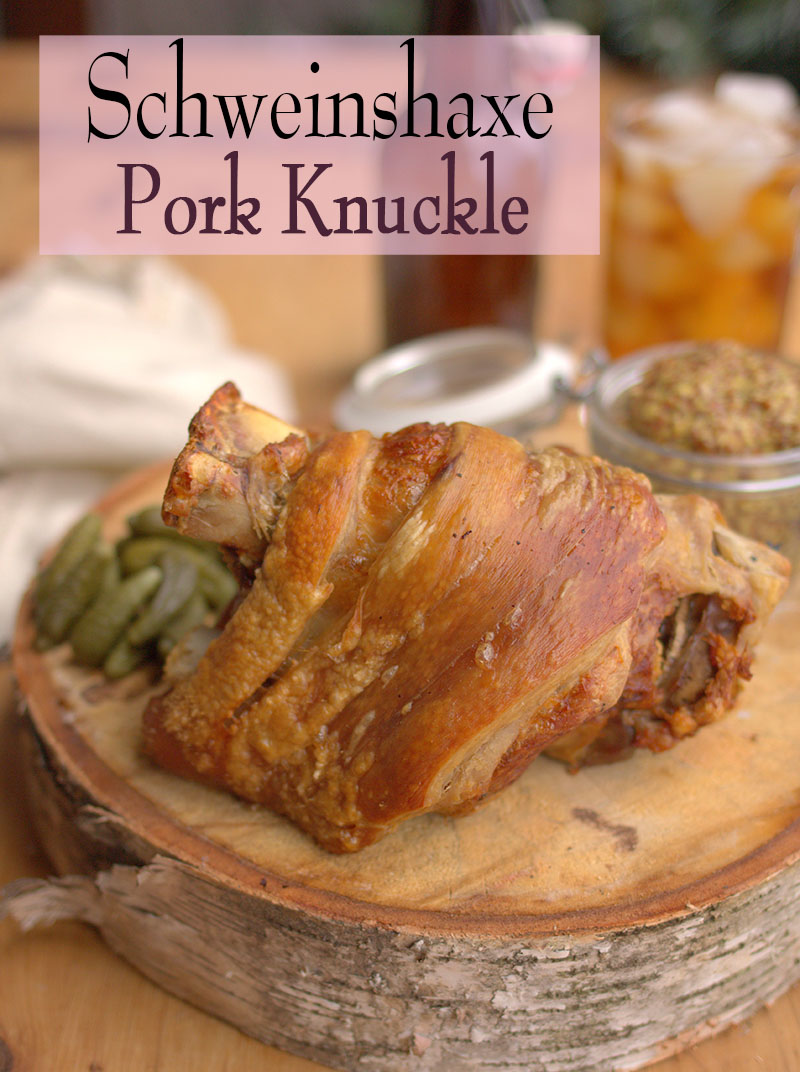 My husband and I are both German, and this schweinshaxe recipe is very close to our hearts. Schweinshaxe is pork knuckle and is a common recipe in Germany. If you are having a hard time finding schweinshaxe, as your local butcher. Our butcher RJ's meats in Hudson Wisconsin always carries schweinshaxe in later September and October for Octoberfest.
I had my first taste of schweinshaxe in Fussen, Germany, high in the mountains. Craig had to go to Germany for work and I was lucky enough to join him. We also had an amazing tour of Neuschwanstein Castle!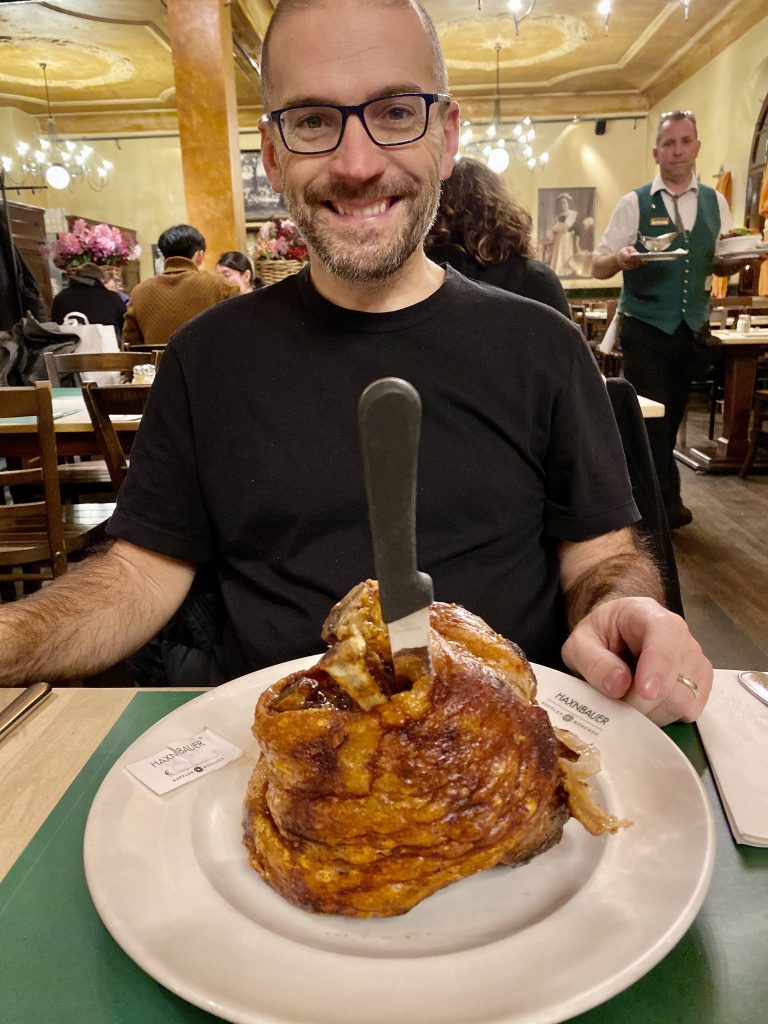 Schweinhaxe is a tasty dish often served in the fall. It is often served on a wooden platter and served with pickles and stone ground mustard.
Check out my video on how easy this recipe is: Find the CUTE STAUB Pot I used for this video HERE.
This recipe of Schweinshaxe is for Carnivore Level 2. If you are more of a Carnivore Level 4 (what I call a zero carb or "dirty carnivore"), you can add garlic and onions to the water when you boil the pork knuckle. I jokingly say "dirty carnivore" because it is fine if you are doing carnivore for weight loss, but if you are like Craig who suffers terribly from Lyme disease or you have an autoimmune issues you are trying to heal, I suggest sticking to Carnivore Level 1 or 2. If you want to learn more about Carnivore and how to heal, check out my class this Sunday! Click HERE to join my Carnivore Class.
If you are looking for more Carnivore Recipes, check out Keto-Adapted.com for tons of recipes and tips! 
SCHWEINSHAXE
Ingredients
OPTIONAL:
4

cloves

garlic

minced

1/4

cup

diced onion
Instructions
Fill a large pot with water and salt (add garlic and onions if using) and bring to a boil. Place the pork shank in the boiling water, cover, and boil for 1 hour. Make sure that the water covers the whole shank during the entire cooking time; add more water if needed.

After 1 hour, remove the shank from the water; reserve the cooking liquid.

Preheat the oven to 375°F. Make lengthwise cuts in the skin of the pork shank, about 1 inch apart, all the way around. Season well with additional salt. Place the shank in a roasting pan and add 2 cups of the reserved cooking liquid. Place in the oven and roast for 90 minutes.

Increase the oven temperature to 425°F and roast for 20 more minutes to crisp the skin. This dish is traditionally served warm (not hot) on a wooden platter. Best served fresh.
Nutrition
Calories:
899
|
Fat:
71
g
|
Protein:
58
g
|
Carbohydrates:
0
g
|
Fiber:
0
g
|
P:E Ratio:
0.8
TESTIMONY OF THE DAY
"Hi Maria! I'm on Day 12 of carnivore. I am thrilled that I've committed to doing this for myself. I am sleeping better, my weight is steadily moving down. My sinus issues are gone!
For months my skin was chronically dry and flakey in the T zone. My complexion is near perfect now.
Acid reflux? What acid reflux? Gone! The right food is the best medicine! Looking forward to what a full month of carnivore brings." – Susan
Most people I consult are doing keto totally wrong. Get fast results with the my NEW Keto Packages!