REESE'S PEANUT BUTTER TWINKIES
Try my recipe for Reese's Peanut Butter Twinkies.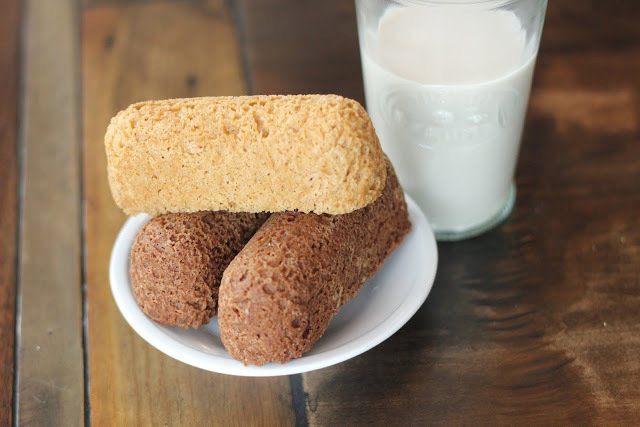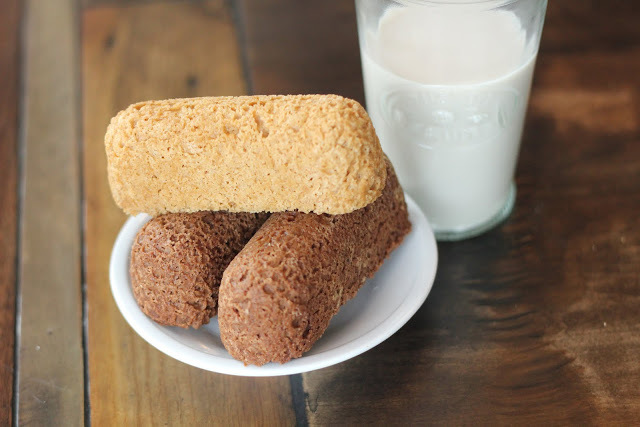 REESE'S PEANUT BUTTER TWINKIES
2 cups peanut flour
1/2 cup Swerve (or erythritol)
1 tsp stevia glycerite
3 1/2 tsp baking powder
1 tsp Celtic sea salt
1/8 tsp baking soda
1 1/4 cups unsweetened almond milk
1 tsp vanilla
3 extra-large eggs (or 4 medium eggs)
OPTIONAL for Chocolate Twinkie: 1/4 cup cocoa powder
FILLING:
1 cup heavy cream OR coconut cream (if dairy allergy)
1/4 cup cocoa powder
1/4 cup  Swerve
Preheat oven to 350 degrees. Grease Twinkie pans with coconut oil or butter. Combine all ingredients in a large mixing bowl. Mix at low speed for 30 seconds while scraping bowl. Mix at high speed for 3 minutes, scraping bowl every minute.
Spoon batter into the tin until they are 2/3 full (click HERE to find a Twinkie pan on amazon.com). Bake for 20 to 25 minutes or until a toothpick inserted in the center comes out clean. Cool 10 minutes in pans then move to wire rack to cool completely.
Chocolate Filling: Whip the cream until fluffy, add in the cocoa powder and sweetener. Fill the Twinkies with chocolate whipped cream using the piping tool. Makes 12 servings.
NUTRITIONAL COMPARISON (per serving)
Hostess Twinkies = 150 calories, 5g fat, 1g protein, 25 carbs, 0 fiber
"Healthified" Twinkie = 113 calories, 7g fat, 8g protein, 6 carbs, 3g fiber
TESTIMONY OF THE DAY
A great testimony from a phone client! She not only lost a ton of weight, but her husband also got off all medication!!!
Get started on your path to healthy healing today!