TESTIMONY OF THE DAY
"I've been meaning to post this for a while now.  The first two pictures are of me now, 52 lbs lighter. The next one is of me about a year ago and the other late October 2013 after losing 24 lbs.
I was very active in high school playing sports and eating what I thought was healthy.  Going keto-adapted last October has completely changed my life. I have never felt better in my life and I have so much energy. Learning about food and what I know now it's no wonder why I still felt tired and sluggish in high school. It's weird to be smaller and healthier now at 37 with 2 kids than I was even in high school.  I love the new me. I had major depression, aches, and pains, always edgy, on the verge of being diabetic. Not any more. Maria you have changed my life for the better. I can't thank you enough.  You made it so easy. Your cookbooks are amazing and your recipes are so yummy.  I never felt hungry or unsatisfied with what I was eating.
My husband and children have supported me through it all. I couldn't have done it without them either. I still have a little more to go and I know I will get there.  Now if I can just get the whole family to go keto-adapted it would be my cherry on top." – Christal
If you want to get started on a path to health and healing, click HERE. You will not regret it!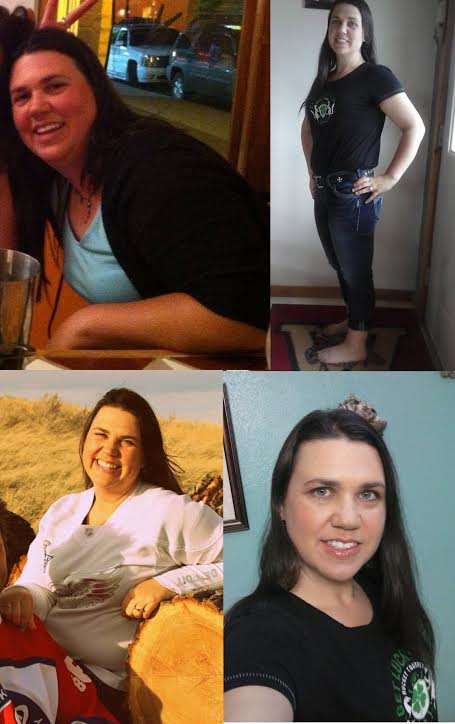 Why We Crave Crunch
The theory of why crunchy foods are innately pleasing to our pallet is captivating.
Crunchy foods add a level of our senses to eating. If you are lucky and are able to smell and taste, you get those (I say lucky because I had a terrible ear infection that caused me to lose smell and taste for 2 weeks! Yikes). You also get texture in your hands and mouth when eating. One thing you may have not thought about is the sensual part of the eating experience of sound.
The crunchy sensation we experience is more significant for the sounds it makes inside our heads. The internal noises of chewing always happen as we eat, but eating a soft omelet are quite different than chewing on nuts or chips. This is one reason why "You can't eat just one."
Our neural sensory systems all experience something called "habituation" in which our sensory neurons become less receptive with constant exposure to a stimulus. We all experience habituation to the smell and taste of food as we eat. This is why we over-eat when we are eating at a potluck or buffet… so many choices to keep stimulating the senses. But if you have one food on your plate, your brain gets bored and signals to stop eating.
One reason that crunchy food may have more of an appeal to you lies in the extra layer of your senses when you eat; you may like a particular crispy food because you like the way it sounds in your head. Crispy foods have a special sensory place in the brain. They incorporate hearing into the sensory mix of eating, and it is very likely that the stronger and more varied sensory mix provided by crispiness staves off boredom and habituation while we eat these foods.
We also often crave crunchy foods because, in Paleolithic days, insects and fresh produce were our main source of crunchy. A soggy vegetable was tossed aside in lieu of a crunchy/fresh one. The problem now is that we still crave that crunch but it often isn't for a crunchy piece of celery… it is most likely chips or cereal (thank goodness for people like Clark W. Grizzwald who invented "non-nutritive cereal varnish" in Christmas Vacation! lol)
So if you are in love with crunch, you MUST try this cereal!
"HEALTHIFIED" CEREAL
2/3 cup SWERVE …see below for more info on Swerve
1 tsp stevia glycerite (omit if using SWERVE)
1 cup peanut flour
1 cup  chocolate egg white protein
1/2 cup butter or coconut oil, melted
2 TBS water (or 2 more TBS butter/oil for a "crunchier" cereal)
2 TBS unsweetened cocoa powder
OPTIONAL: 1 tsp pure chocolate extract
Preheat oven to 300 degrees F (170 degrees C). In a large bowl, combine erythritol and stevia glycerite, peanut flour, whey, and extract in a small bowl. Stir in butter and water with fork or pastry blender until mixture resembles coarse crumbs. Divide the dough in half and place half of the peanut butter dough on a cookie sheet with defined edges. Keep the other half in the bowl and add the cocoa powder; stir to combine well.
Place the cocoa cereal dough on a separate cookie sheet with defined edges or the butter may leak off. Bake for 12-20 minutes or until golden brown. Remove from the oven and gently stir while still hot. Let cool in the cookie tin (it will crisp up A LOT). Break pieces apart and enjoy with unsweetened almond milk. Makes 8 servings.
NUTRITIONAL COMPARISON (per serving)
Post Cereal = 220 calories, 3g fat, 3g protein, 45 carbs, 2g fiber
"Healthified" Cereal = 187 calories, 14.5 g protein, 12g fat, 3g carbs, 1.6g fiber
MILK COMPARISON (per cup)
Skim Milk = 90 calories, 13g carbs, 13g sugar
Unsweetened Chocolate Almond milk = 45 calories, 1g carb, 0g sugar
NOTE: if you use coconut oil, no refrigeration is needed! It works great for camping or traveling! Happy Spring Break!
SWERVE: Swerve uses a Non-GMO erythritol manufacturer who employs technology that relies on the inherent ability of certain natural yeasts to convert sugar into erythritol. The resulting erythritol is then purified, dried, and sieved. This process does not require any solvents, other than water. No synthetic chemical processes are required and the resulting Erythritol is identical to that which is found in nature.  It measures cup for cup like sugar and it also does not have the same "mouth-cooling" sensation compared to other brands of erythritol on the market.