Protein Sparing Modified Fasting Weight Loss Challenge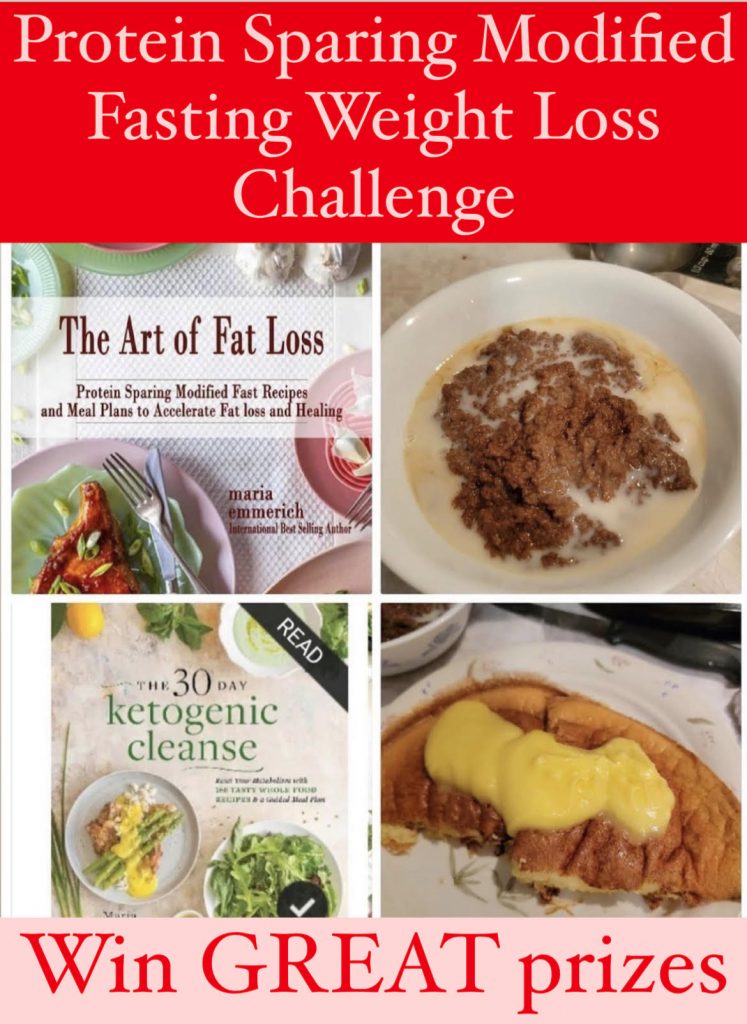 Who wants to lose weight eating my delicious protein sparing recipes AND win prizes?
Join me and my protein sparing support group on January 1st for 30 days to do my Protein Sparing Modified Fasting Weight Loss Challenge!
Find my FREE Support Group for Protein Sparing Modified Fasting HERE!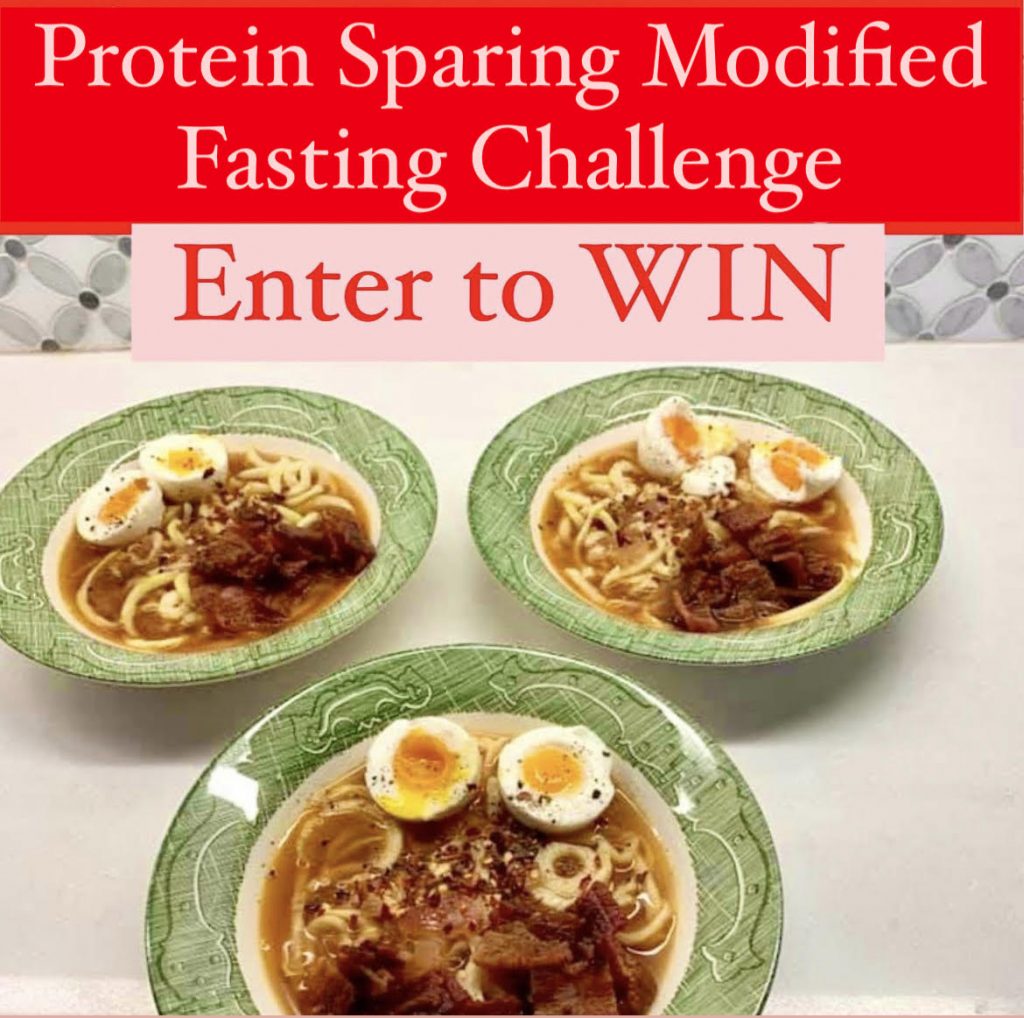 Just by following my perfected meal plans in The 30 Day Ketogenic Cleanse and the my Protein Sparing Modified Fast Meal Plans you could WIN!!!!
Click HERE to get the FREE meal plans to follow!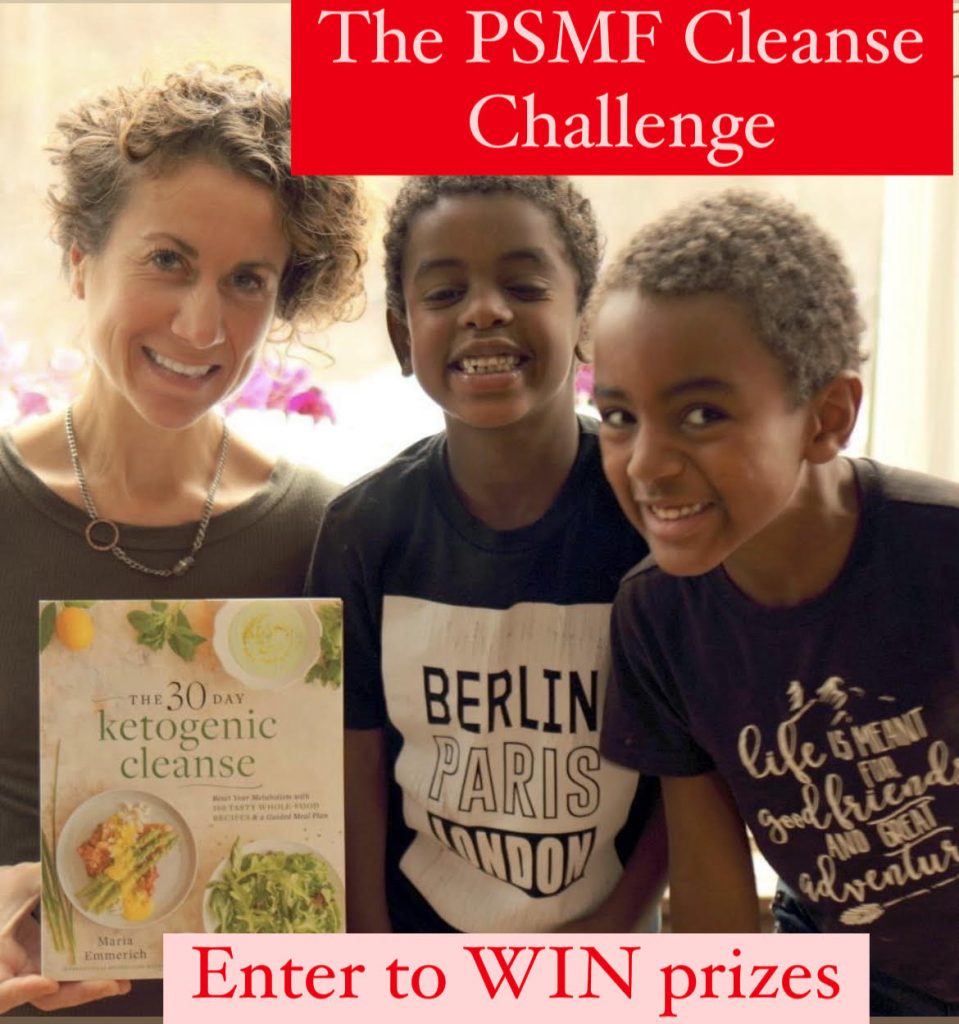 Just by posting your photos of your meals on my Keto Adapted Facebook wall or on Instagram and mentioning @mariaemmerich in your posts with the hashtag #psmfchallenge and #The30DayKetogenicCleanse
The prizes are gift cards towards anything at Keto-Adapted.com.
You can use the gift cards towards:
2. A subscription membership (I highly suggest a platinum membership with the NEW meal planner!)
3. any of my nutrition Packages!
4. any of my ebooks (or my hard cover books)
5. A personal health assessment!
6. Our Strength Training Programs!
7. Our Keto Coaching Certification Program!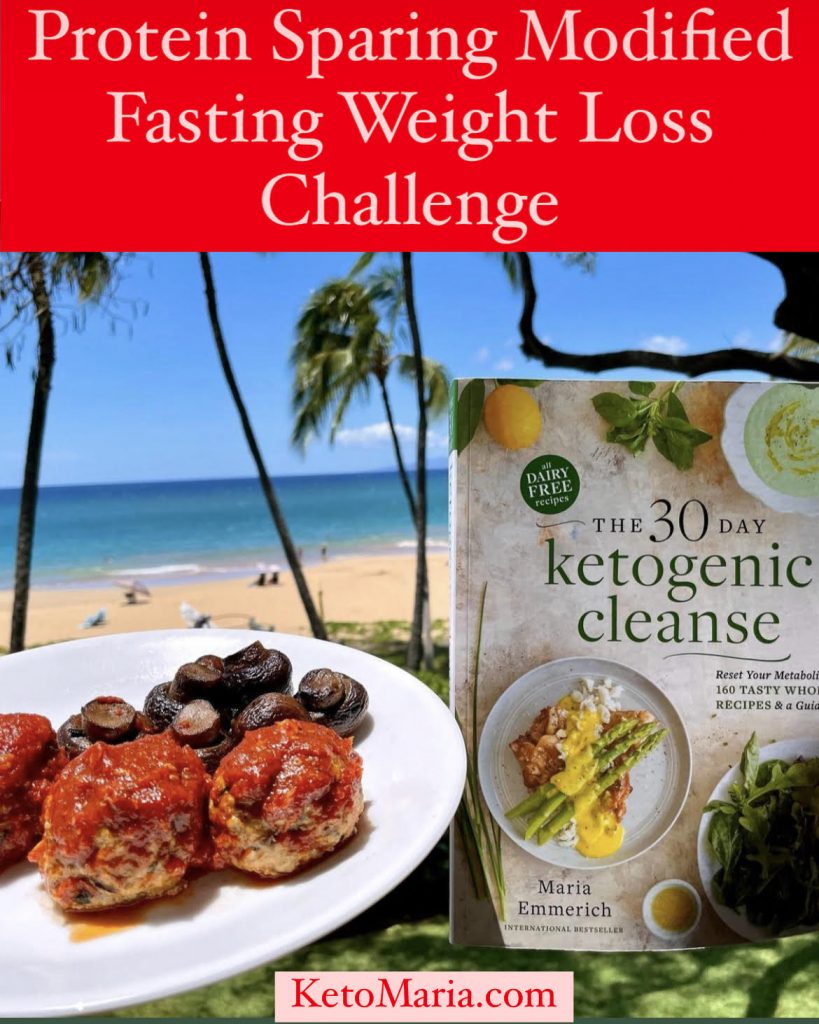 The New Year is such a great time to challenge yourself on setting NEW goals and my protein sparing modified fasting meal plan will get you to your goal FAST!
Good Luck!
WINNERS:
Winner of Week 1:
Winner is Kristen! She lost over 10 pounds in one week!

Winner of Week 2:
"The one week weigh in results!

I would say Maria Emmerich's program is a HUGE success for my Family! This was a very busy weekend for us to with the County Livestock show, but we didn't let that chaos derail us. We stayed the course!

Thank you Maria Emmerich for your knowledge and improving my families health.

Also my husband is T1D and we have seen great glucose readings as well! Straight lines on the meter graph!

#30dayketogeniccleanse

#psmfchallenge" – Cheyenne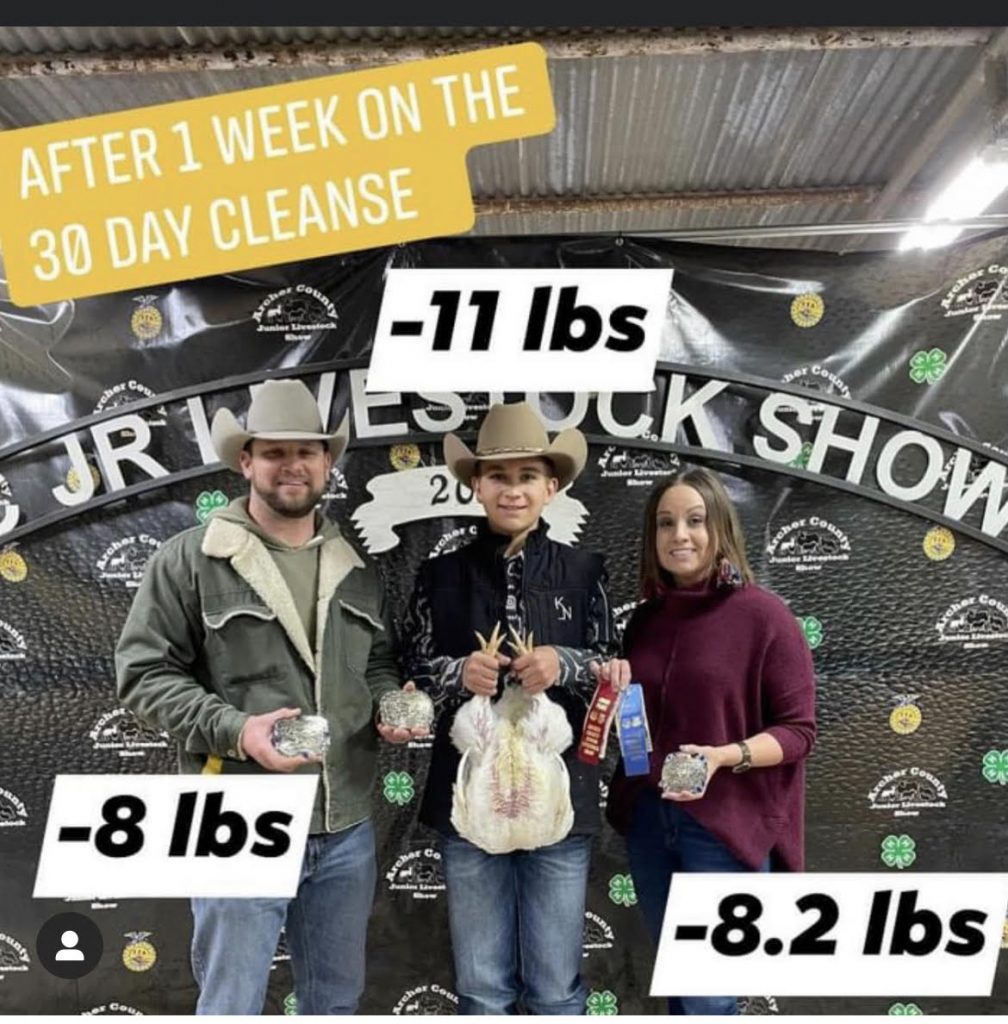 Winner of Week 3:
"Day 20.  So, the fact is these Sweet and Sour Meatballs even taste better as leftovers…. and I'm not a leftover lover. Bacon and egg wraps with mild peppers and spinach too.  So looking forward to April's arrival of Maria Emmerich's new book (click HERE to find!)!" Cheryl

#the30dayketogeniccleanse

#psmfchallenge

#mariaemmerich

WINNER OF THE BEFORE AFTER CHALLENGE:
"Here are my results from Maria Emmerich's 30 Day Ketogenic Cleanse. I am very please with my results! I feel amazing! I loved the food! I didn't miss alcohol or nuts (sometimes I missed dairy bit I got over that quickly) I've cut out my diet Dr. Pepper along the way and have learned so much how different food affect my body (especially cabbage) Hahahahaha"  #the30dayketogeniccleanse #psmfchallenge

TESTIMONY OF THE DAY
"A week of firsts: Week 1 of following the 30 Day Ketogenic Cleanse book combined with the The Art of Fat Loss with PSMF (protein sparing modified fasting) recipes. I used the meal plan schedule Craig and Maria put together. So it was my 1st time following their style of Keto. It was the first time the scale moved downward in a long time. So 3.4 lbs kicked to the curb in one week and all while making delicious recipes. I love the flavors in the recipes. One more first, I made the Easy Protein Sparing Bread ( I'd never made any of the bread recipes)." – Marilyn
Most people I consult are doing keto totally wrong. Get fast results with the my Mind-blowing Keto School!