How to Cure Gout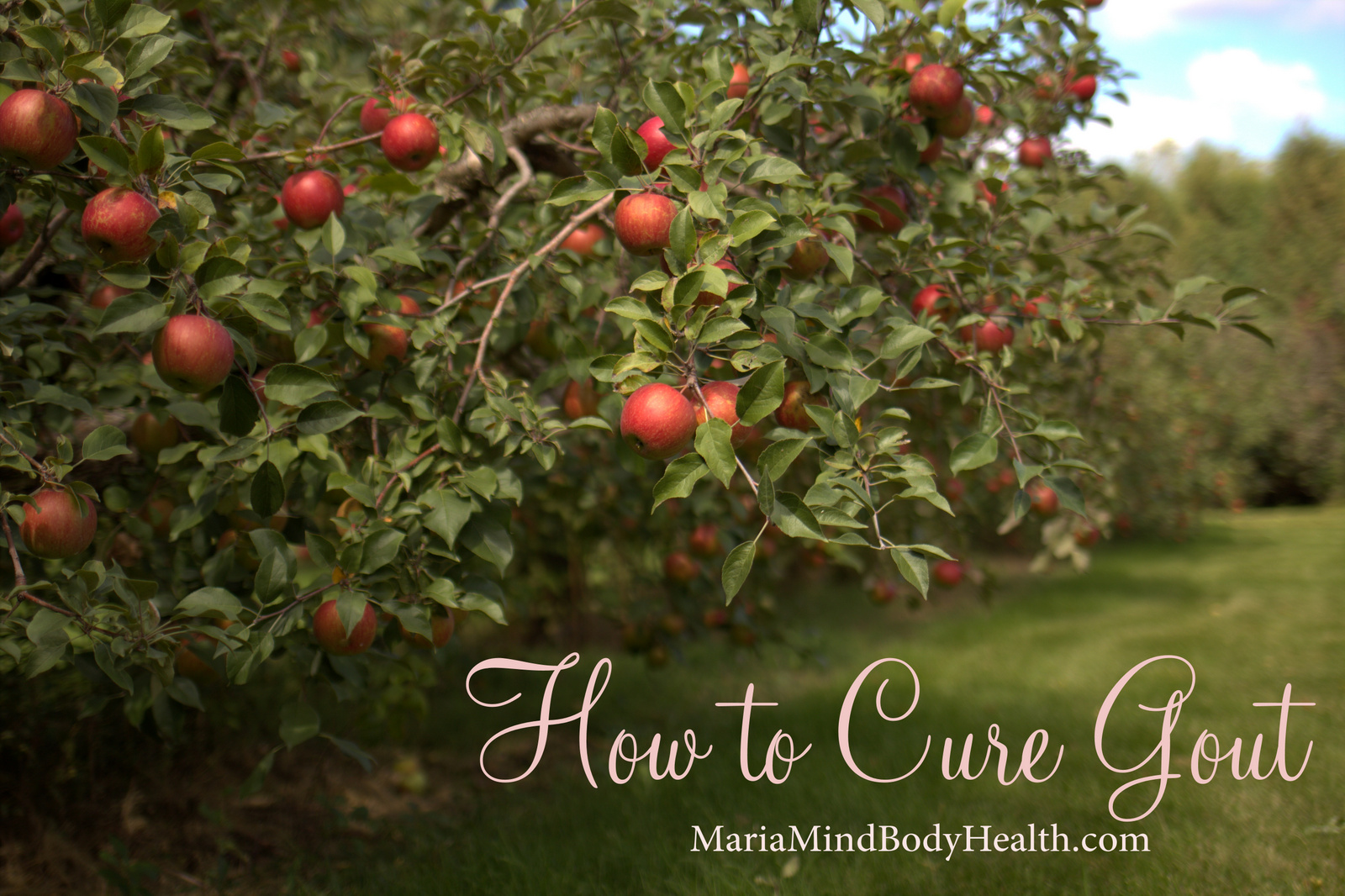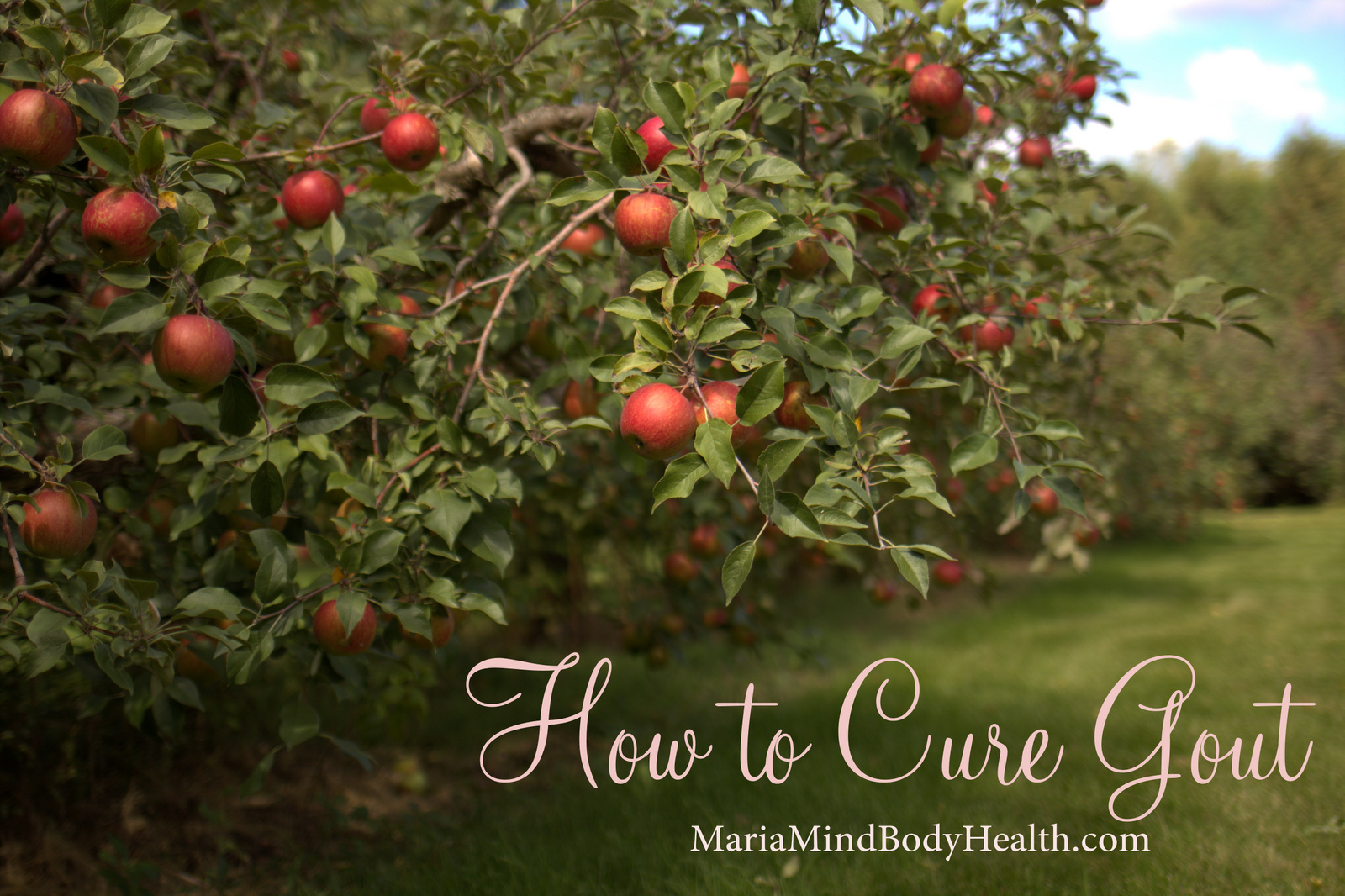 Gout, or elevated levels of uric acid, is one of the most commonly mistakenly fixed with a diet that is low in protein and high in fructose. The prevalence of gout seems to have doubled over the last 25 years.Uric acid accumulates and crystallizes into needle-sharp urate crystals. These crystals then lodge in the soft tissues and in the joints of the extremities most commonly, the big toe. This causes inflammation, swelling and terrible pain.
Uric acid is a breakdown of protein compounds known as purines; which are the building blocks of amino acids. High concentrations of purines are found in meat, SO we assumed that the primary cause of elevated uric acid levels in the blood is caused by an excess of meat consumption.
WHAT CAUSES GOUT
The actual cause, has been quite shocking! Just as low sodium diet has been proven to NOT help with lowering blood pressure and a cholesterol-free diet doesn't help with decreasing heart disease, a low-purine diet has no effect on uric acid levels!
A vegetarian diet will drop serum uric acid levels by only about 10% compared to a typical American diet, but that isn't going to do much to decrease the gout and the pain that is being experienced.
Another shocking piece of evidence is that eating additional protein increases the excretion of uric acid from the kidney! This decreases the level of uric acid in the blood; therefore the high protein diets are helpful, even if the purines aren't.
Now let's look at the true culprit…Insulin resistance DOES raise uric acid levels. This happens because it decreases uric acid elimination by the kidney; the same way it raises blood pressure by decreasing sodium excretion. So raised insulin levels will raise uric acid levels and can cause gout. Therefore a high carbohydrate diet is one large problem with gout.
FRUCTOSE AND GOUT
BUT there is one specific carbohydrate source to REALLY steer clear from! Fructose causes many problems, but we are now understanding that it also is a main contributor to gout. Fructose increases serum levels of uric acid. The increase in uric acid levels with an infusion of fructose was first written about in the Lancet in the late 1960s. Fructose was proven to accelerate the breakdown ATP (the primary source of energy); which it is loaded with purines. ATP stands for adenosine triphosphate; adenosine is a form of adenine, and adenine is a purine; this increases production of uric acid. Alcohol also raises uric acid levels through the same reaction.
Fructose also stimulates the production of purines. The metabolism of fructose leads to the production of lactic acid, which inhibits the excretion of uric acid by the kidney, which raises uric acid by that mechanism.
GOUT AND GENETICS
Gout can run in families. In 1990, Edwin Seegmiller and the British geneticist George Radda, discovered that the familial association was a very specific gene defect that regulated fructose metabolism. This gene defect made it difficult to metabolize fructose and cause a predisposition to having gout if the diet had excess fructose.
So where do we get this excess fructose…sugar is about 50% fructose, honey is about 55% fructose, high fructose corn syrup can range up to 65% fructose, and AGAVE is about 90% fructose!
Keep in mind that natural foods, even fruit, has fructose and in extreme health conditions, they should be avoided.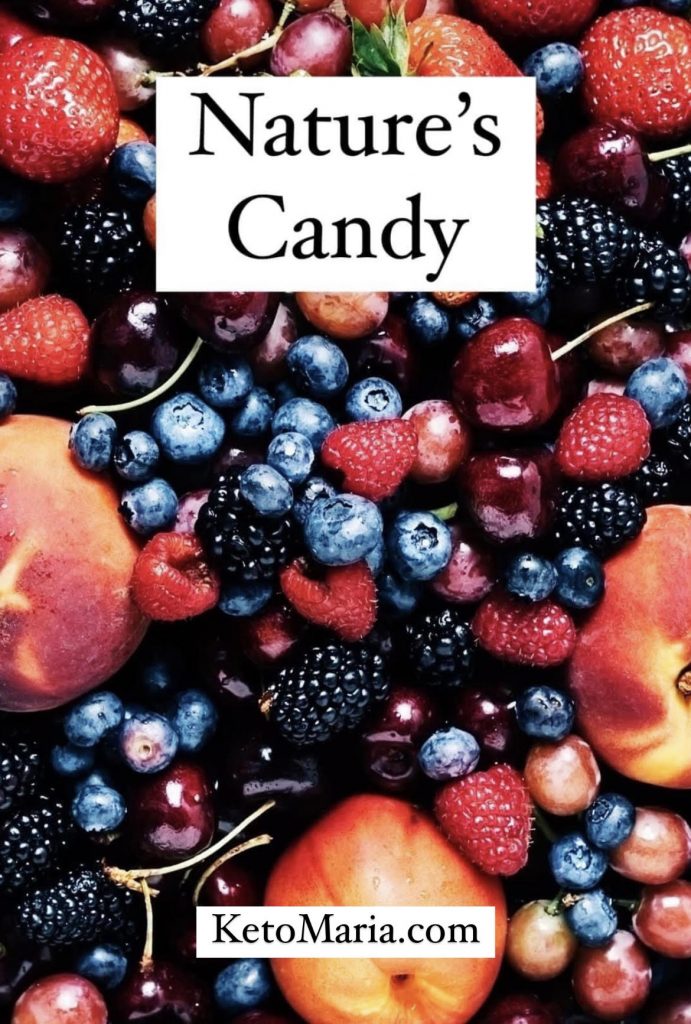 My mom is a smart woman, but when I told her there are only 3 macronutrients, she asked, "What about fruits and veggies?" Many people are like my mother. Some even think that since plant foods are full of vitamins and minerals, they are "free foods" that can and should be eaten in abundance. You need to understand that fruits and veggies are carbohydrates.
Millions of years ago, our early ancestors experienced a fat-gaining phenomenon from fruit, which was nature's candy, even though they consumed fructose (the type of sugar found in fruit) in the form of natural fruits rather than massive doses of high-fructose corn syrup as people do today.
During the summer, they would consume large amounts of fruit and put on weight to survive the famine during the colder months. This led to a genetic mutation that resulted in a more significant uric acid response to fructose.
The more fructose or sugar eaten, the more uric acid the body produces, and the liver and intestines' ability to absorb sugar increases along with it. (That is a bad thing!)
Many of my ( @mariaemmerich ) clients have experienced this snowball effect, which leads to a sensitivity to fructose absorption. Once they head down that path, it is almost impossible to stop.
The United States Department of Agriculture's recommendation to eat two to five cups of fruits and vegetables a day needs to be updated for this reason. This suggestion is problematic. A few years ago, I read that most kids actually do get the recommended number of servings of fruits and vegetables. Are you shocked to read this? Yep, they eat french fries, onion rings, and ketchup. It's sad, but these forms of fruits and vegetables do fit the USDA guidelines. Will children reap health benefits from eating these foods? Absolutely not.
Studies show that today's produce is relatively low in phytonutrients and much higher in sugar than it was in Paleolithic times. Scientists modified the fruits to have sometimes 4X the amount of sugar and the sad part is that we think it's a good thing when kids eat massive amounts of fruit.
TESTIMONY OF THE DAY
"Hi Maria! Here's my first body goal achievement photo at my goal weight. It's hard for me to  believe that I'm here. There were days where I felt frustrated thinking that I was not getting results, yet here I am!

Slap happy and looking for excuses to get dressed up.  I lost 60 pounds and now weight 144 pounds!

Before working with you, I didn't think I would be below 145#.  Never really considering achieving my dream weight range.

Which is to lose-12/21 more #s- to keep  my weight between 123 and 132.

The best part of all of this is how strong, and more flexible and physically fit I have become. I clearly feel better regarding brain fog, have more energy and have less depression.  I love the greater mobility, strength and balance which I haven't seen in forty years.

Thank you  Maria & Craig! for the knowledge, the continued support, feedback and great vibes!" Michelle
Most people I consult are doing keto totally wrong. Get fast results with the my Mind-blowing Keto School!