PROTEIN NOODLE LASAGNA
I once adored going to Olive Garden for lasagna (which is a huge hit in the book Keto Restaurant Favorites). But when Craig lost his job, and we couldn't afford to go out to eat, I started cooking our favorite restaurant meals at home! Not only was it a great way to save money, but we both lost a lot of weight eating healthier versions at home!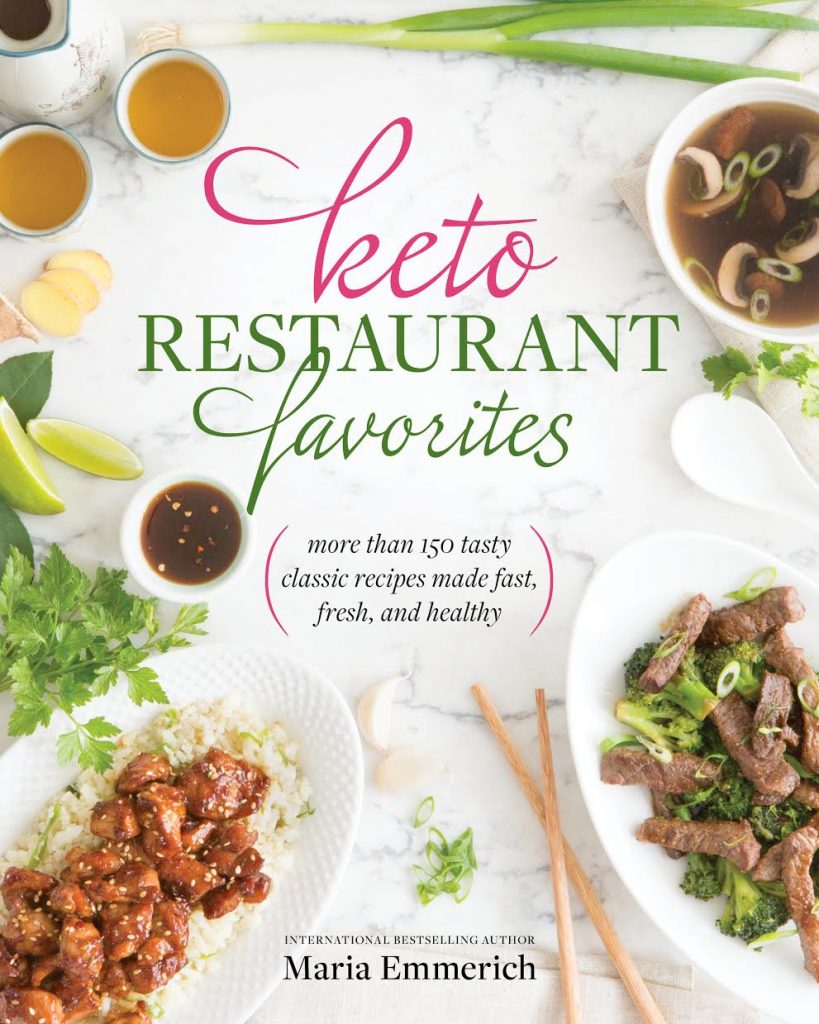 Check out our favorite restaurant recipes made keto in my best-selling cookbook Keto Restaurant Favorites! Click HERE to find it on SALE!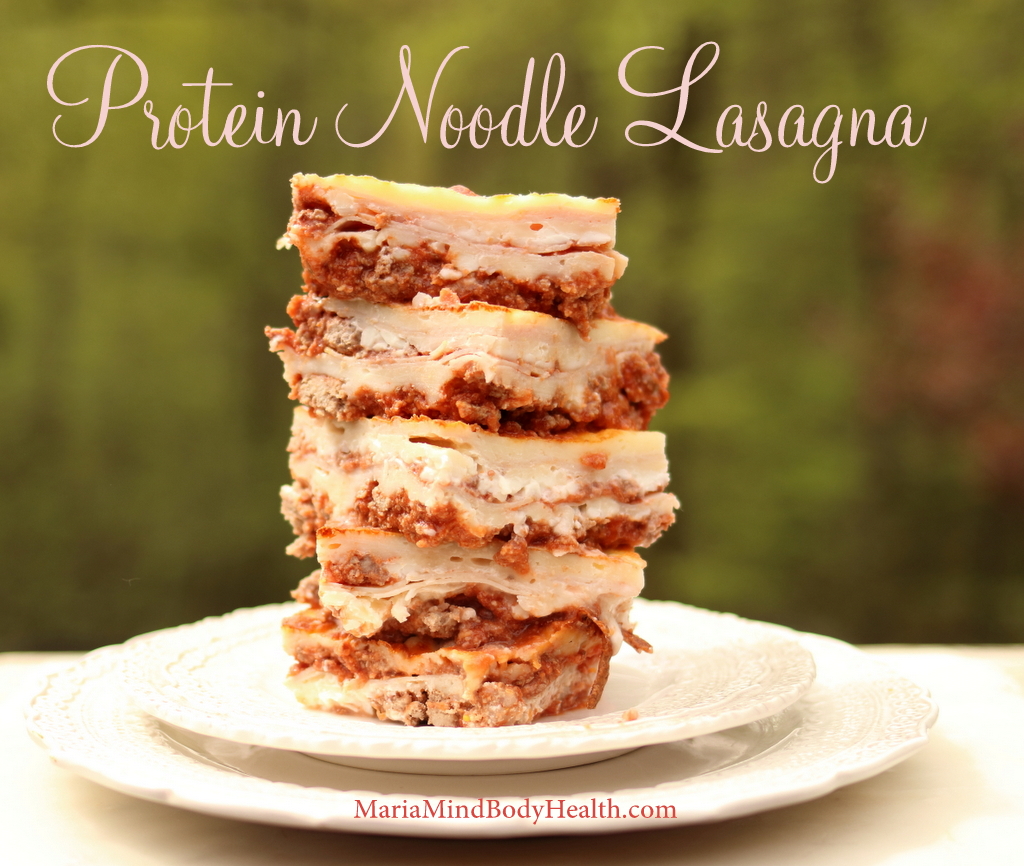 Yum! Comfort food without the guilt. I made this Protein Noodle Lasagna ahead of time, froze it and the day I wanted to serve it, I placed it in my oven before I left for work on a "delay timer." It was a nice way to end the day.
I served this with my homemade GARLIC BREAD.
If you want to watch me make delicious keto recipes subscribe to our new YouTube Channel to get updated when the video comes out which will be in a day or two, and comment below on what video recipe we should make next!
Check out this video of me and Kai making this delicious Lasagna!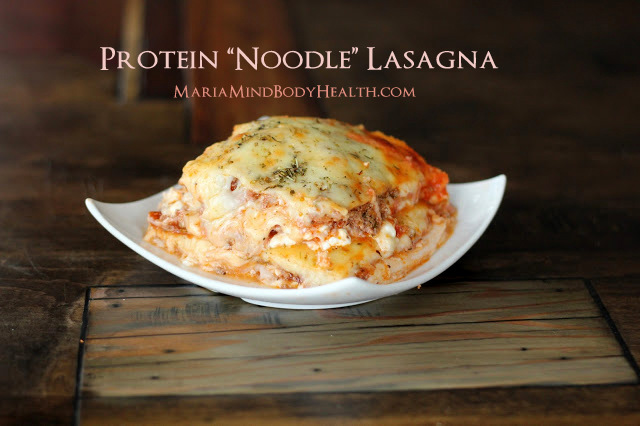 1 pound Italian sausage
¾ pound grass-fed ground beef
1/2 small onion, chopped
2 cloves garlic, minced
4 cups no sugar marinara sauce
16 oz. ricotta cheese
1 egg
½ tsp REDMOND REAL sea salt
12 ounces mozzarella cheese, sliced
¾ Cup Parmesan cheese
Thinly sliced organic deli Chicken Breast (protein noodles) (16 slices or about 8 ounces) (click HERE)
Preheat oven to 425 degrees.
In a Dutch oven, cook sausage, ground beef, onion, and garlic over medium heat until well browned. Stir in marinara sauce.
In a mixing bowl, combine ricotta cheese with egg, and 1/2 tsp salt. To assemble, spread 1 1/2 cups of meat sauce in the bottom of a 9×13 inch baking dish. Arrange chicken breast slices over meat sauce. Spread with one half of the ricotta cheese mixture. Top with a third of mozzarella cheese slices. Spoon 1 1/2 cups meat sauce over mozzarella, and sprinkle with 1/4 cup Parmesan cheese. Repeat layers, and top with remaining mozzarella and Parmesan cheese. Cover with foil: to prevent sticking, either spray foil with cooking spray or make sure the foil does not touch the cheese. Bake for 25 minutes. Remove foil, and bake an additional 25 minutes. Cool for 15 minutes before serving.  Makes 8 servings.
NUTRITIONAL COMPARISON (per serving):
561 calories, 42g fat, 42g protein, 4g carb, 0.3g fiber
On our canoe adventure we packed my Protein Noodle Lasagna in these little thermos containers. Happy summer eating!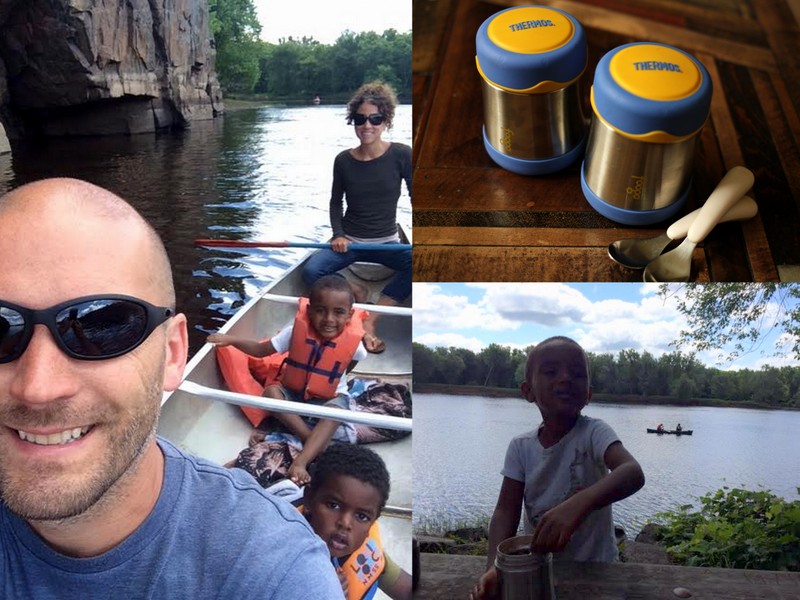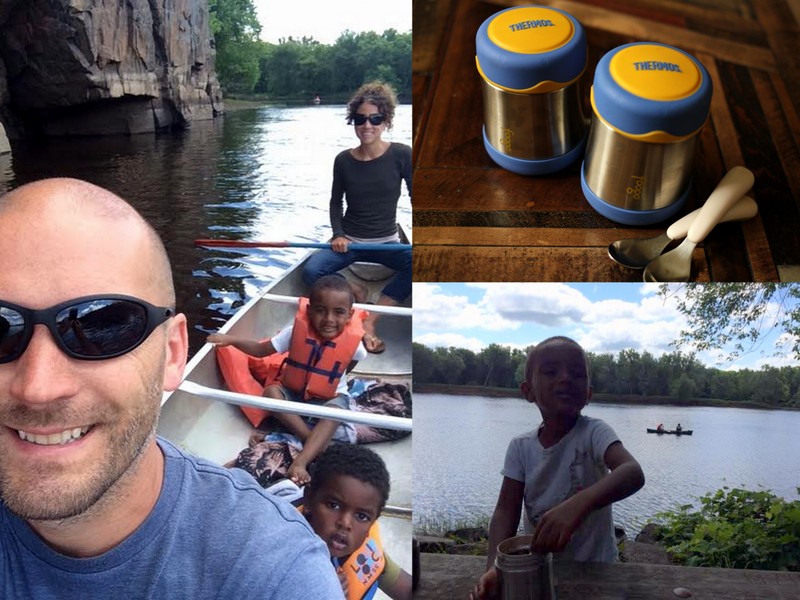 Testimony of the Day
"Hi Maria, 
This is my rocket star husband… from a bursting 52 to a size 33 skinny jean from Hollister! His life has been saved and that's the absolute truth! He would not be here today (after 3 heart attacks) without starting Keto 18 months ago. He has changed the minds of many in the medical community and I'm forever grateful!" Lori
If you want to get started on your path to healing, click HERE. Don't wait another day!