Testimony of the Day
"When I first met Maria, I was eating a ridiculously low amount of fat and calories and working out every day, sometimes twice a day. I was unable to lose weight. I had been to my doctor, an endocrinologist, and a personal trainer who all told me the same thing….eat less, work out more. I was at a point where I was ready to give up. I was doing everything I was "supposed" to be doing, but I was still fat.I started consulting with Maria and bought her books. I was surprised by the amount of information I didn't know about how to properly fuel my body. In four weeks, I lost 22 pounds. I was thrilled!
On the fourth week, my scale broke. I decided to measure myself for fun that week. I carefully took my measurements and then forgot about them. Ten days later, I remembered and decided to retake my measurements. I wasn't expecting to see much change, as it had only been days, but was hoping to see tiny changes in the right direction. My jaw DROPPED to find that I had lost 1.5 inches off of my hips and 1.5 off of my waistline, 2 inches off of my chest and EACH thigh, and a half inch off of my bustling. In TEN days! The changes in my weight and body shape have been mind boggling. I am grateful to Maria and beyond thrilled to continue on this journey to meet my goals." -Angie
Click HERE to start your journey to a keto-adapted diet!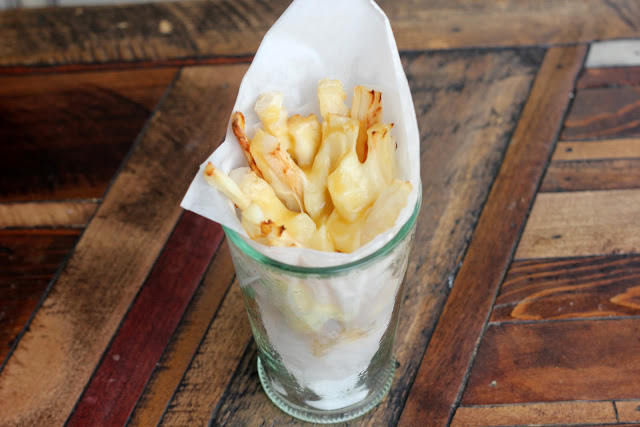 Poutine originally debuted in Quebec, Canada in the 1950's and many people claim it was invented by Fernand Lachance. It's now mass-produced across Canada in popular fast-food chain. The dish is made up of a combination of fries, gravy and cheese curds. To lighten it up, I tried the stem of the cauliflower and it is great!
"HEALTHIFIED" POUTINE
1 tbsp coconut oil or butter
8 oz mushrooms, sliced (optional)
1 pound cauliflower
1 cup cheese curds
1 cup gravy
GRAVY:
2 TBS butter
1 tsp guar gum
2 cups organic beef broth
1 tsp organic Tamari soy sauce
1/4 tsp Celtic sea salt
1/4 tsp freshly ground pepper
To make the gravy, mix in sauce pan for 10 minutes until thick and bubbly.
Melt the butter in a pan. Add the mushrooms and sauté until just starting to caramelize, about 10-15 minutes.
FRIES: Preheat the oven to 425 degrees F. Cut the stem out of the cauliflower (you can also use the whole cauliflower if you want, but it won't look like "french fries"). Cut the stem into french fry shapes. Place on a greased cookie sheet. Spray the 'fries' with coconut oil spray and sprinkle with chili powder and salt. Bake for 25 minutes or until golden brown. Remove from oven, place on a large plate and mix in the mushrooms. Spoon gravy over fries and top with cheese curds.
Nutritional Comparison (per serving):
"Healthified" Poutine = 204 calories, 9.5g protein, 13.8g fat, 2.6g fiber, 12g carbs (9.4 effective)
Traditional Poutine = 241 calories, 9.3g protein, 13.9g fat, 2.5g fiber, 20.5g carbs