Peanut Flour Donuts
Peanut Flour Donuts is a recipe that everyone will enjoy.
DONUT
2 cups peanut flour
1/2 cup Swerve (or erythritol)
1 tsp stevia glycerite
3 1/2 tsp baking powder
1 tsp Celtic sea salt
1/8 tsp baking soda
1 1/4 cups unsweetened almond milk
1 tsp vanilla
3 large eggs
Preheat oven to 350 degrees. Line donut or cupcake pans with paper liners or you may also grease donut or cupcake pans. Combine all ingredients in a large mixing bowl. Mix at low speed for 30 seconds while scraping bowl. Mix at high speed for 3 minutes, scraping bowl every minute. Spoon batter into greased donut pan until they are 2/3 full. Bake for 20 to 25 minutes or until toothpick inserted in center comes out clean. Cool 10 minutes in pans then move to wire rack to cool completely. Frost your peanut butter donuts with chocolate icing.
Makes 12 Donuts (per donut): 110 calories, 7.6 carbs, 3g fiber, 14g protein!
CHOCOLATE Frosting:
6 TBS unsweetened cocoa powder
1/4 cup butter or coconut oil
1/4 cup Swerve (or erythritol and 1 tsp stevia glycerite)
1/4 cup vanilla almond milk
1/2 tsp vanilla extract
To make the frosting, make erythritol into a powder in a food processor. Melt together the 6 tablespoons of cocoa and butter; set aside to cool. In a medium bowl, blend together the sweetener, almond milk and 1/2 teaspoon vanilla. Stir in the cocoa mixture. Spread over cooled donuts and enjoy!
OR EASY FROSTING:
1 ChocoPerfection Bar
2 TBS unsweetened almond milk
Melt the chocolate, mix with almond milk. Then spread over donuts. Makes 8 donuts.
NUTRITIONAL COMPARISON (per serving)
Traditional Cake Donut = 360 calories, 20g fat, 4g protein, 40 carbs, 1g fiber
"Healthified" Donut = 144 calories, 8.7g fat, 12g protein, 7.9 carbs, 3.9g fiber
CLICK HERE TO FIND THE DONUT PAN I USED.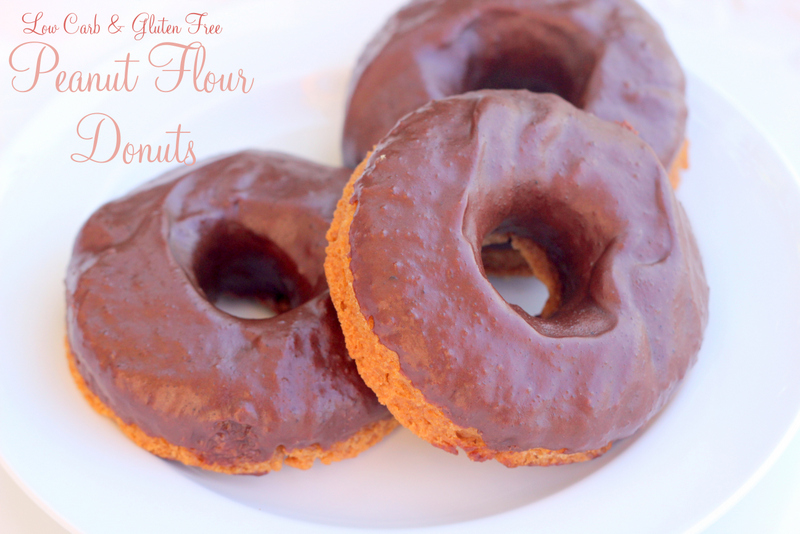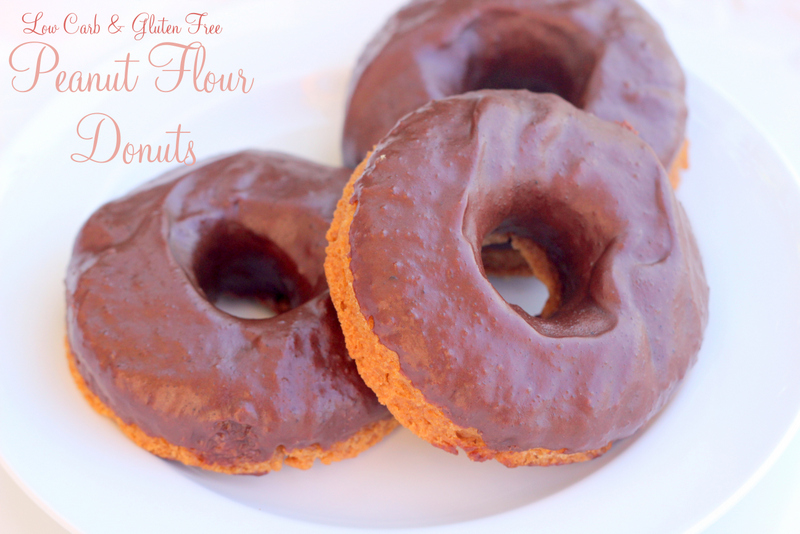 TESTIMONY OF THE DAY
"Today is my 30th day being keto-adapted. I have lost a total of 15-1/2 pounds and I have stopped taking all my allergy medicine so far lets see what the next 30 days brings. thank you maria" – Monica 
What are your goals for today? Diet does NOT mean deprivation! 
Click HERE to get started today!